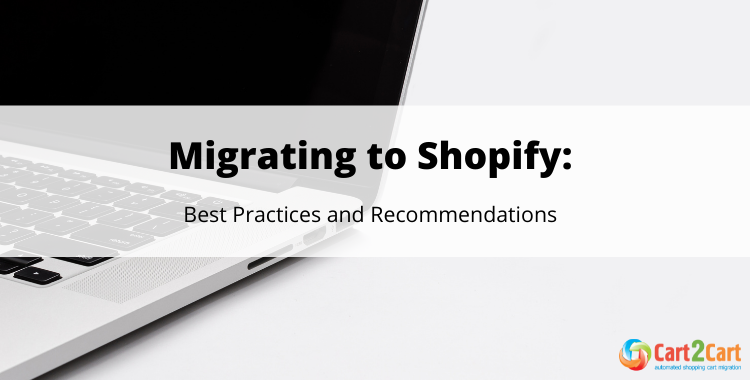 If you're planning on migrating to Shopify - take time to read the post and get all the eCommerce migration-related questions answered. Hence, you'll perform the switch error-free and, as a result, take your online business a level up with Shopify.
Launched in 2004, Shopify is the leading eCommerce software that powers more than 1,500,000+ active businesses of the various shapes and sizes all over the world. Such leading companies like Budweiser, WaterAid, The Economist, Sunday Somewhere, Tesla Motors, Red Bull, Gymshark and many more are settled on this ecommerce solution.
The platform contains a wide array of capabilities at a price that is scalable to satisfy any business requirements. Let's explore how Shopify has gained its tremendous popularity over the last decade (according to BuiltWith):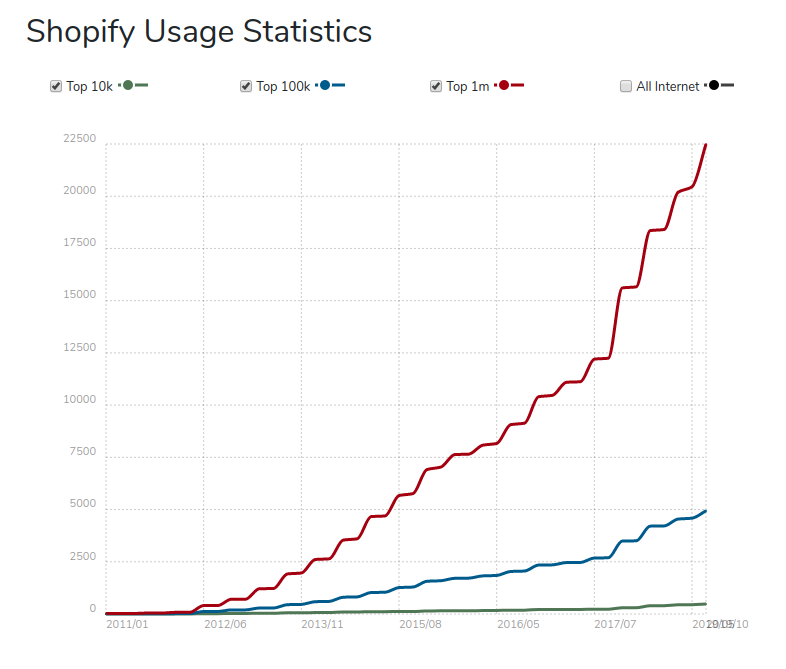 But what exactly makes store owners all over the globe gravitate towards Shopify and perform Shopify migration? Below are the main features that make it the most robust and talked-about platform on the eCommerce market today:
Easy Setup
Big Collection of Themes
Great SEO
Blogging Functionality
Diversity of Add-Ons
A Wide Range of Payment Gateways
Cost Effectiveness
Unlimited Scalability
High Security Standards
Professional Customer Support
With all that being said, the above-mentioned reasons to replatform to Shopify might convince you to make the right decision. Shopify migration is undoubtedly a great chance to improve your online business, and therefore boost sales.
How to Migrate to Shopify?
E-merchants usually have three Shopify migration options at their disposal. They can either export and import data manually, by following the instructions found on the Internet; another option is to request technical assistance from a developer or even a group of professionals; or, alternatively turn to automated migration service. Considering the enormousness of manual migration and the cost of hiring an expert, the need for an automated solution (e.g. Cart2Cart tool) is becoming clearer.
Automated method of eCommerce migration - is a next-generation way for both web developers and newbies, who want to run their business, while online converters perform the job in a totally automated manner. One more important thing to keep in mind is that it doesn't require strong technical skills to work with.
Take advantage of the Cart2Cart Store Migration App to fasten your store database transfer to Shopify even more.
What can I transfer from my current store to a new one?
Basically, it is critically to transfer data, design, and functionality from the old store to the new one. However, the automated way of eCommerce migration makes it possible for merchants to export only the data (products, custom fields, product images, related products, category images, manufacturers, etc.). The reason is - the design and store functionality transfer often requires building the online shop from scratch, just with the same look and functionality.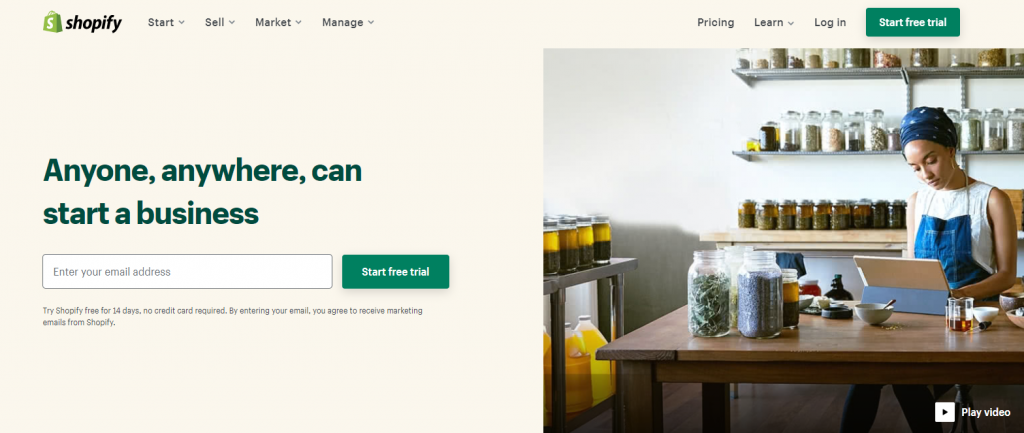 Will I lose any of my store's data when migrating to Shopify?
The potential loss of essential storefront features is the main concern of many eCommerce store owners. However, luckily, Shopify has a very strong CSV tool (in case you perform the migration yourself), which moves products and customers in and out seamlessly. There are also RSS feeds in place to transfer blog posts correctly and APIs set up for the smooth transfer of orders. An automated method of data migration, Cart2Cart ensures all your current store data will be in total security during the migration. You can, therefore, rest safe in the knowledge that nothing on your website will be lost or destroyed.
Shopify Lite Review 2022: Affordable Alternative for Your Business
What data of my store can I migrate to Shopify?
Cart2Cart can migrate the following entities to your new Shopify store:
Products (with variants, images and meta info).
Product categories (with all images and meta info).
Customer data.
Orders and order statuses.
Customer reviews.
Manufacturers.
What customization options will I receive after Shopify migration?
One of Shopify's biggest strengths is that it is highly customizable and tailored to different brands on an individual basis. There's no need to compromise any aspect of your store's image or functionality when transitioning to Shopify. In fact, by migrating to Shopify, you will be making the process of adapting and perfecting your store's image to your brand identity considerably faster and easier.
What Shopify apps can I make use of after the migration to Shopify?
You can increase the efficiency of your new Shopify store even further by making use of the many apps that the platform has to offer:
Crush.pics is one app we find particularly effective, as it automatically compresses your images during migration. They are instantly optimized for search engine algorithms, meaning your store will appear high up in Google's rankings and be found more easily by potential customers.
In addition, we recommend the SEO Manager tool which gives merchants the feedback concerning the results of their SEO efforts.
Furthermore, Shopify offers a large selection of tools that make running an ecommerce business much easier even after you have successfully migrated from another platform. Here are 3 of the most popular:
Tidio Live Chatk is a chat application which enables constant communication between staff members in a fun and informal manner.
Back in Stock allows customers to request for items to come back in stock, thus increasing your store's overall profits.
Facebook Shop allows you to market your products onto Facebook, taking advantage of society's social media fixation and enhancing your ecommerce marketing strategy.
How Should I Prepare for Shopify Migration?
Plan carefully
Although Cart2Cart will, in no way, affect your source store during migration, you can implement maintenance mode while the procedure is running. If you decide to do so, chose the proper time - schedule the migration on the weekend, pick hours when the number of store visitors is at its lowest.
Also, make a backup of your current store data (recommended before each significant store modification) and make sure your Shopify plan provides enough capacity to store all the products you want to move.
Find stores' access details
Prepare the following data prior to migration:
If migrating from an open-source cart
If migrating from a hosted solution:
Migrate your store data to Shopify. Cart2Cart route
Set up your Source & Target stores
Choose your current shopping cart as Source from a drop-down list and specify Shopify as Target. Make sure to provide the Source & Target stores' URLs and copy the Security Token and API password to the corresponding fields.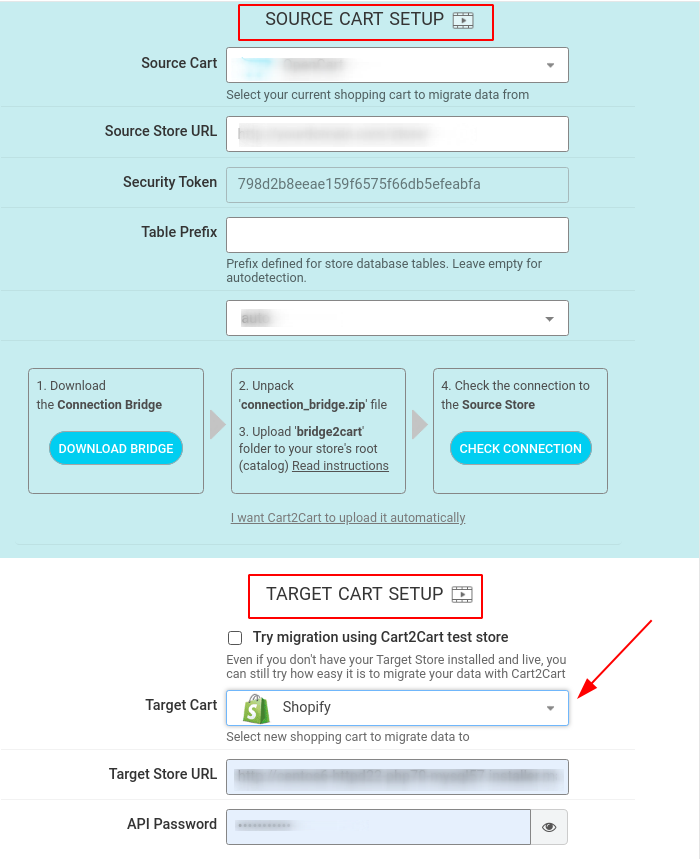 Note: Shopify's shipping settings give an opportunity to specify which countries you'll be distributing goods to. If your source store's orders include countries different from the ones selected on Shopify - such orders will be skipped during migration. To prevent this from happening, check all the source store countries and add them in Shopify's settings prior to the switch.
Choose the entities
Select the data types you`re willing to migrate to Shopify. Also, choose some additional options which can broaden your migration possibilities (optionally).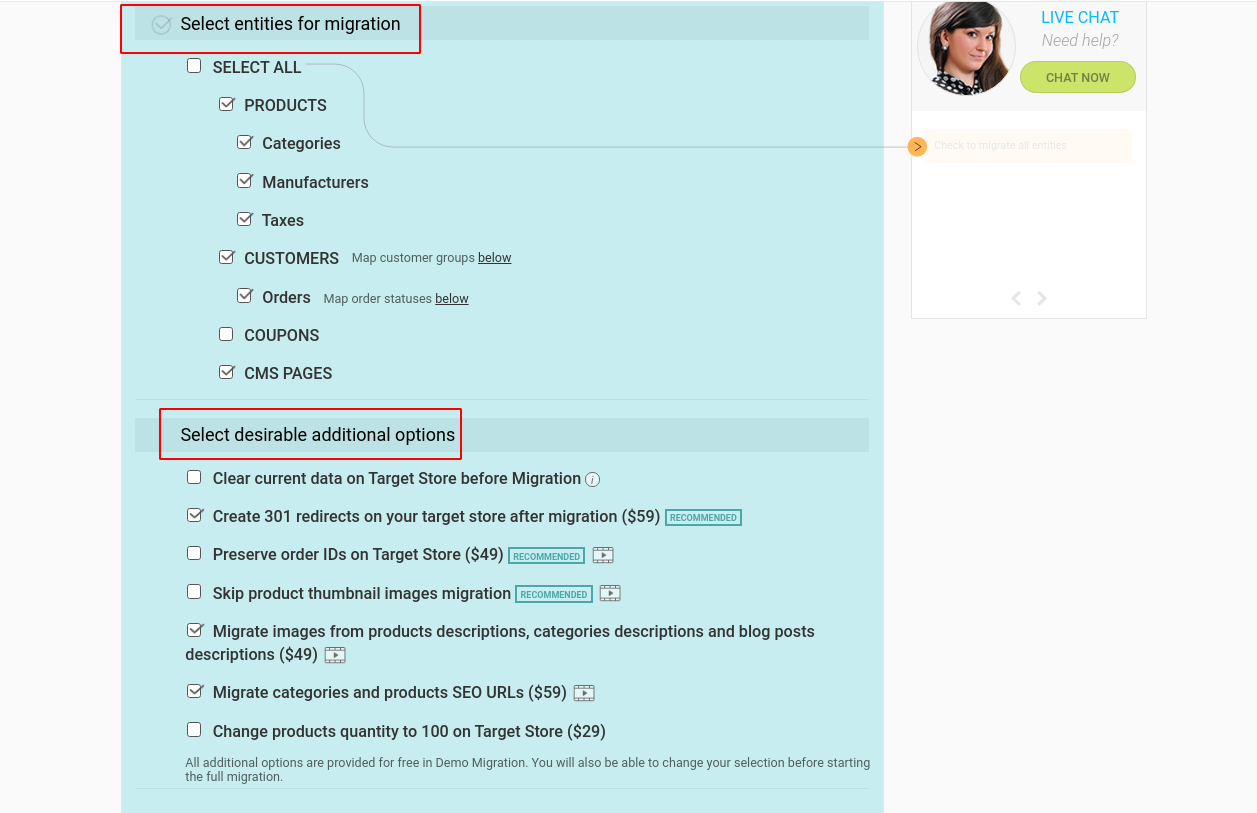 Note:
Due to the fact that various shopping carts have different ways of organizing store entities, Categories are called collections on Shopify, while subcategories become product tags. Thus, the URLs of your new store will also be formed differently.

Shopify includes 2 collection types: custom and automated. An automated one exploits the selection conditions to automatically obtain the matching products. You can add as many selection conditions as you like, and specify whether products need to meet all conditions or any condition to be included in the collection.

A custom collection is a grouping of products that you can create to make the store simpler to browse. Create a custom collection and then select the products that will go into it. Also, you can take advantage of the smart collections that comprise products based on the rules set by the store owner. If you want to learn more information, check out the useful insights about SmartCollection.

Shopify puts collection instead of category (myshopify.com/collections/), adds product to each product page (myshopify.com/products/blender), replaces dots with dashes in the end of links (/products/blender-html).

During migration of Customers to Shopify, Cart2Cart will automatically generate new default "unknown" email address if customer email on the Source cart is invalid. The same default email will be created during the migration of Orders. If they are not linked to particular customers, and were made by guest users - not registered customers.

As Shopify has different URL structure, it is recommended to make use of the 301 redirects additional option that allows you to keep old products and category URLs working on Shopify.

With the help of the "Migrate categories and products SEO URLs" option you'll preserve all the current links structure to your products, thus saving your old customers and SEO ranking of your store.
Start free Demo migration
Launch Free Demo Migration to check how the service works and evaluate the results on your new Shopify store.

Launch Full Shopify migration
After checking your store after the free Demo migration, you can start full-scale data migration to Shopify. Simply click the "Start migration" button and data transfer between platforms will start immediately.
Grab this unique opportunity now!
With Cart2Cart, your data will be moved fast & stress-free. You're only required to go through a simple 3-step process and get your store data automatedly transferred to Shopify?
Migrate now
If you're currently running Magento Enterprise store, but wish to migrate to Shopify Plus, you can do it in a totally automated way.
What Are My Post-Migration Do's?
Once the Shopify migration is completed, you will need to invite customers to reactivate their accounts at Shopify. Alternatively, you can use the app called "Bulk Account Invite Sender" to send an invitation to all customers to the new store (paid option).
After the migration to Shopify, each transferred order will be perceived as a new one by the cart. Therefore, you'll receive email notifications about the creation of new orders, though they were actually moved. To get rid of these messages, log in to Shopify, go to settings->notifications and click "Disable" in the right bottom corner of the page.
Though the data migration to Shopify can be considered now as finalized, you need to perform a few more steps to ensure that your Shopify store functions properly, and no data is lost.
Check your frontend first - see if your products are visible in catalogs, and onsite search is working.
Go through links in menus, header, footer and inside the pages.
Perform a test purchase to see if everything runs properly. Do that a few times just to be safe.
Enhance your store by installing all the necessary apps and Shopify themes.
It happens sometimes that new orders, etc., appear on your source store after the migration. In this case, you can use Recent Data Migration and transfer all the products, customers (or just the entities you select) that were added to your store after the Full Migration.
Note: If there are still some migration-based questions that haven't been answered here, please read the Shopify's Detailed migration guide.
Migrating to Shopify: FAQs
How much does it cost to migrate to Shopify?
The cost of migration depends on the amount of entities which you want to import to Shopify. Here you can calculate the exact price.
Alternatively, there are 4 Data Migration Service packages that differ in cost and the provided scope of customizations.
Can you migrate existing website to Shopify?
Sure. If you want to migrate to Shopify, specify your current platform as the Source Store, then choose Shopify as your Target Store. When done, select the entities you want to transfer to Shopify and Cart2Cart will do everything automatically.
How long does it take to migrate to Shopify?
Duration of migration depends on many factors, including which Source Store you want to migrate from, how many entities you want to migrate to Shopify, and what amount of customization is required. Here you can calculate the duration of your specific migration case.
How to migrate customers to Shopify?
To migrate customers to Shopify, you only need to check the matching box (Customers) on the corresponding step of the migration wizard.
Afterpiece
Overall, Shopify is a versatile, cost-effective and highly customizable ecommerce platform that is definitely worth migrating to. Needless to say that no migration is totally hassle-free, and some external guidance may be required. However, Cart2Cart migration service can more than help to perform data transferring across various shopping carts as trouble-free as possible.