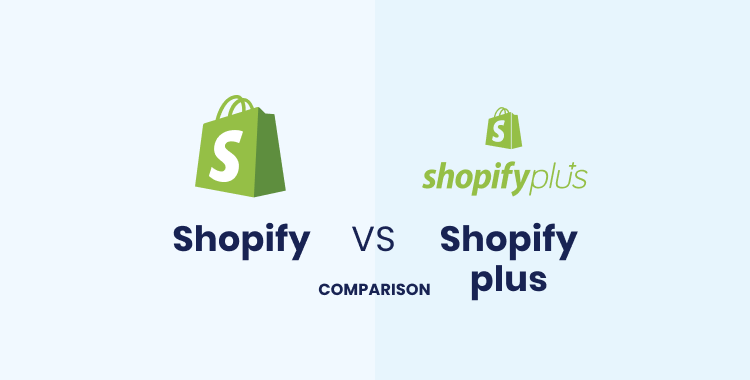 Choosing between Shopify vs Shopify Plus for your online store can be a real dilemma. With a 3.7 percent market share, the platform ranks among the top five eCommerce solutions worldwide. Now, that's nothing short of impressive if you think about it. However, the choice you make ultimately boils down to your business needs. Here's what you need to know.
Shopify vs Shopify Plus Review
Before exploring the ins and outs of the two platforms, let's look at their fundamental differences. If you want to set up a small business with products or services to sell online, Shopify will make an excellent choice. The keyword being "small business."
On the flip side, if you've been in business for a while and are looking to scale up your operations, you're going to need something a little more advanced to handle the growing volume of sales. Enter Shopify Plus. It is designed for enterprise-level sales. Think Costco, KylieCosmetics, GymShark, and other eCommerce stores on that level.
Want to see your online store on a completely different platform? Run a free demo now! No risk involved!
Shopify Plus has all the features and benefits you get with Shopify plans, plus more. We're talking – dedicated account managers, unlimited staff accounts, more API integrations, wholesale channels, and virtually anything else you would want in a scalable solution.
With that in mind, here's a Shopify vs Shopify Plus comparison to better understand what each platform brings to the table.
Shopify – A Brief Overview
Shopify is to store owners what WordPress is to bloggers. It is an eCommerce platform that allows you to set up and manage your retail store online and offline.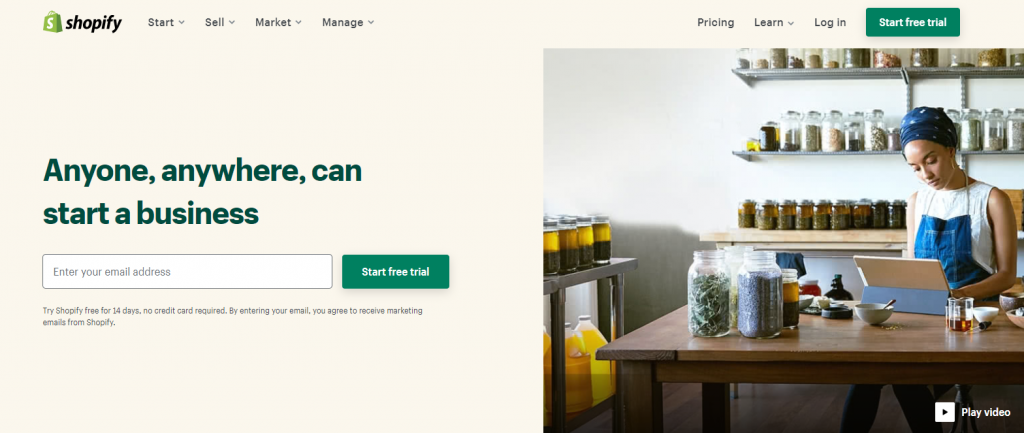 When venturing into the cyber retail space, you'll need to showcase your products, drive traffic to your site, engage with customers, collect payments through various avenues, and lots more. Shopify has everything you need to do this.
Functionality
Everything about this solution is designed to make it easy to use, explaining why it is the go-to choice for many startup entrepreneurs. It lets you get your business off the ground with little to no prior coding experience.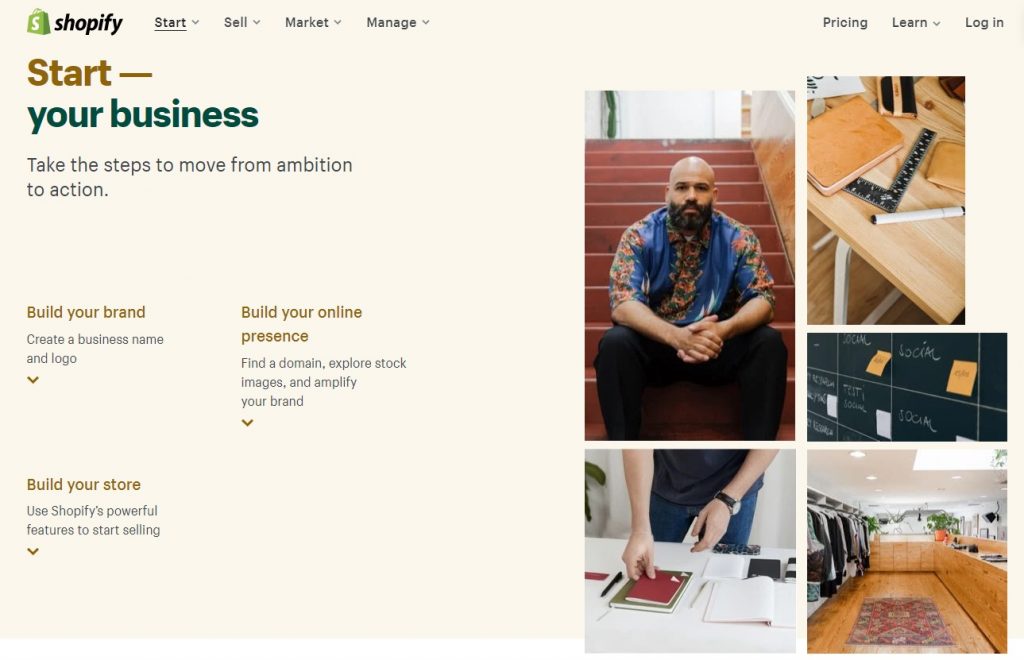 Shopify's top features include:
24/7 dedicated support
70+ customizable, professional themes
Advanced inventory management, order management, and product organization
Automatic abandoned shopping cart recovery
Engineered for marketing and SEO
Full access to website CSS and HTML for customization using the Script Editor
Integrates with 100+ payment gateways worldwide
Mobile-commerce-ready
Pricing
The software provider has three pricing plans to choose from – Basic Shopify, Shopify, and Advanced Shopify. The option you pick boils to your business demands.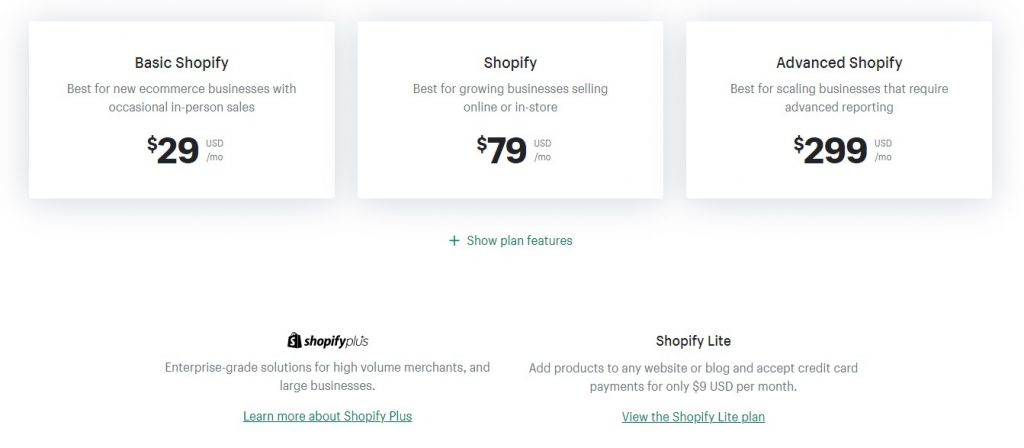 All plans have the same core features, including an online store that comes with a website and blog; unlimited products; staff accounts; 24/7 dedicated support; multiple sales channels; abandoned checkout recovery; gift card; POS; and so forth. However, there are some key differences you need to be aware of when making your choice.
Shopify Plan Comparison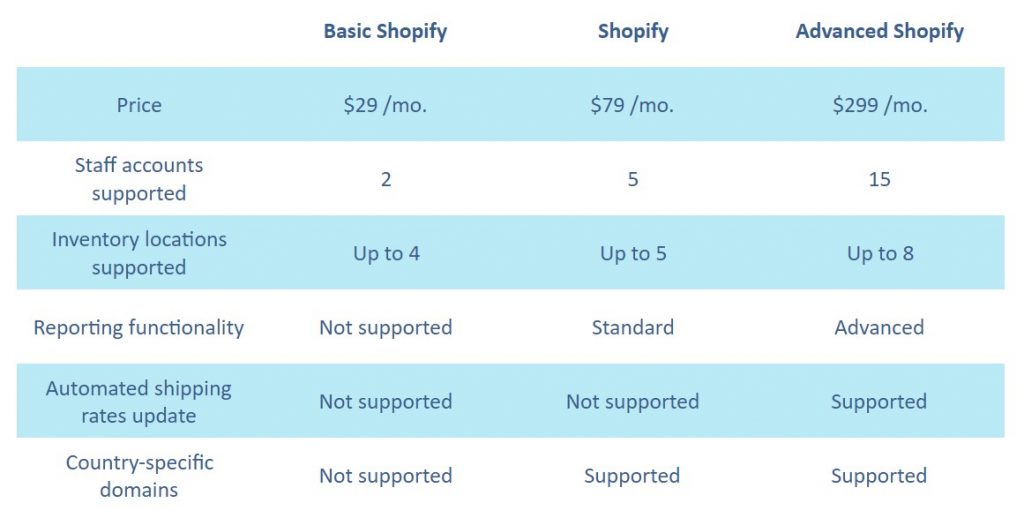 Pros and Cons
While the platform is an excellent option for small and medium-scale enterprises, it does have some issues. Below are some notable Shopify benefits and drawbacks.
Pros
24/7 technical support
Easy to use
Great for dropshipping
Low monthly fees
Professionally-designed themes
Supports flash sales, discounts, and product launches
Cons
Additional cost for add-ons
Limited functionality for bigger businesses
0.5%-2.0% transaction fees for users not on Shopify Payments
When to Use It
Is Shopify worth it? The short answer is – yes, it is. If you're running a small to medium-sized business, have little to no coding experience, and are looking to keep your costs low, this would be the best option for you. The best part is – it is incredibly scalable, meaning you can always upgrade to advanced plans when your sales volume calls for a more sophisticated solution.
Shopify Plus – A Brief Overview
What is Shopify Plus, and how is it different from the standard platform? This solution is designed for large-scale enterprises with massive sales volumes. It works the same way as Shopify, the only difference being what it can do. You get more support options, more access to your store's underlying code, more flexibility – basically, more everything.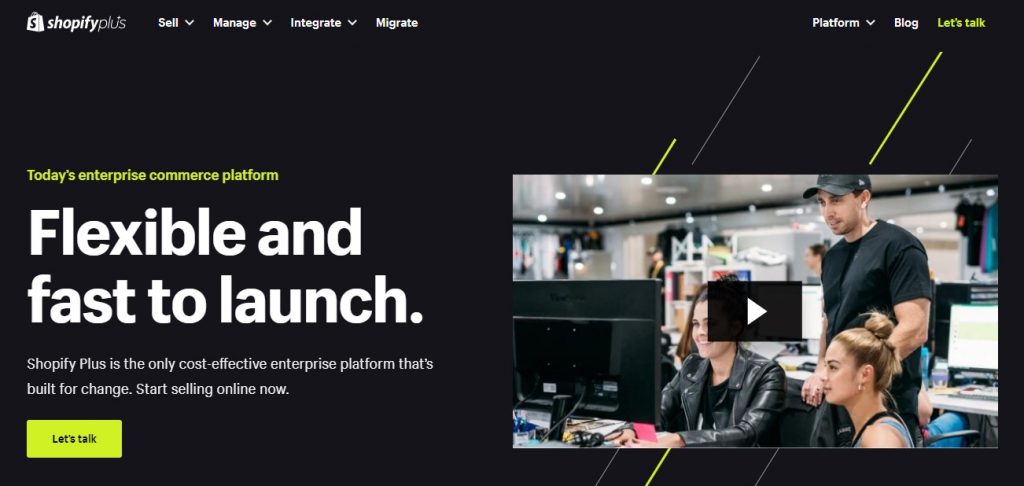 Functionality
Shopify Plus offers some of the most powerful capabilities you'll come across in the eCommerce realm. It comes with dynamic tools like Shopify Flow that automates workflows and manages all your staff accounts and stores from a single location in your admin dashboard.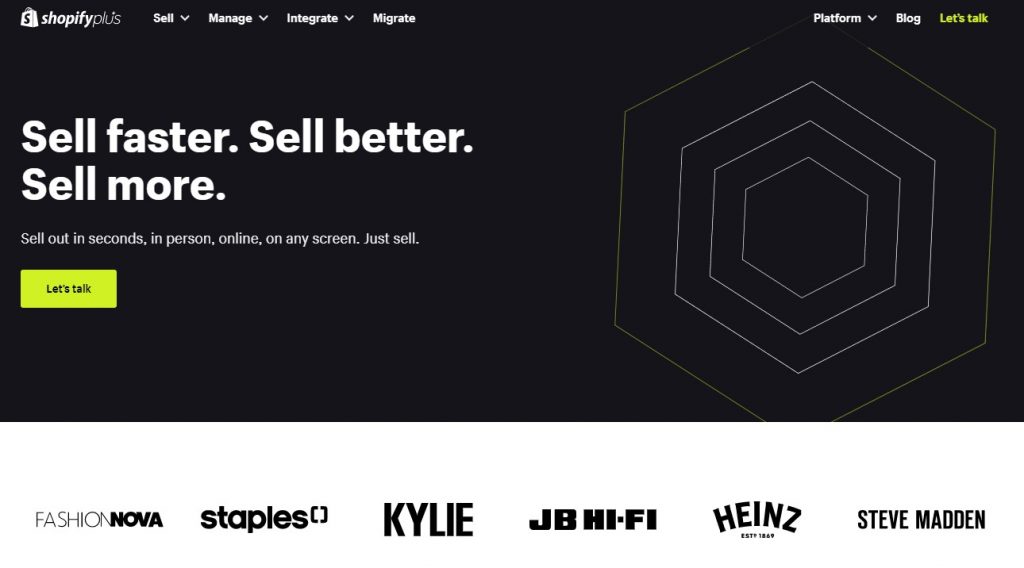 Some of the top Shopify Plus features include:
Custom app integration through additional API calls
Customizable checkout experience that fits your store branding
Customizable permission settings for staff members
Exclusive access to beta programs
Multi-store management using the Shopify organization admin
Nine expansion stores to facilitate different physical retail locations
Unlimited staff accounts
Pricing
Shopify Plus pricing starts at $2,000 /mo. for a standard setup and integration. Keep in mind that this figure isn't a fixed rate. If your business enjoys enormous sales volumes, this price will likely be on the higher end of the spectrum, given the more complex set of requirements. There's also a 0.15% Shopify Plus cost for every transaction if you rely on third-party payment processors.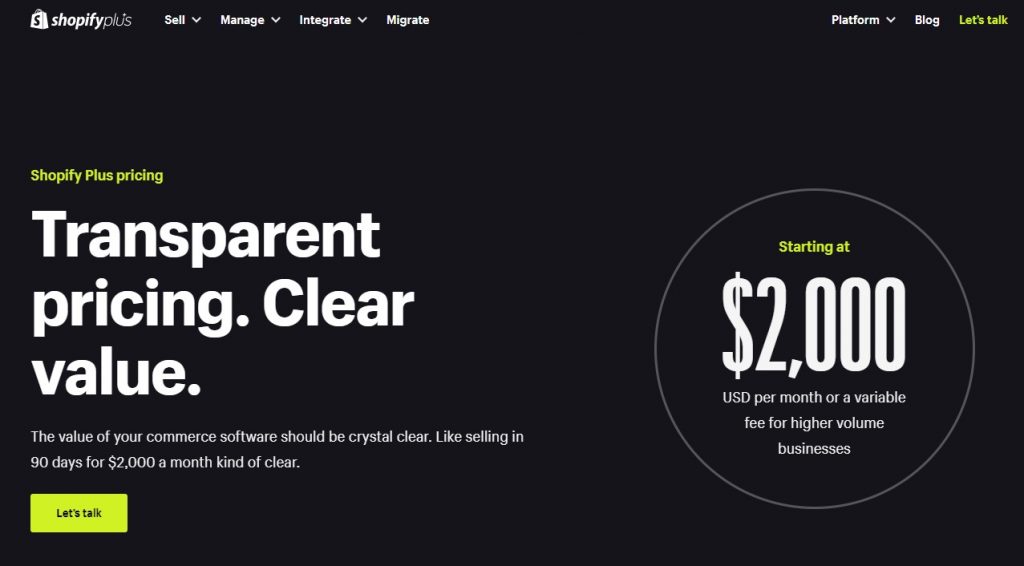 Pros and Cons
We've listed some of the advantages and drawbacks that come with using the platform.
Pros
Access to Liquid for code-level customization
Access to the Merchant Success Program
Dedicated and personalized store support
In-depth analytics and reporting
More APIs for native Shopify apps and third-party integrations
Unlimited scalability
Unlimited staff accounts with customizable permission settings
Wholesale channel capability
Cons
$250 /mo. fee for each additional expansion store above the nine included in the plan
Shopify prices vary depending on the complexity of the business requirements
Users need to have a background in web development to set it up
When to Use It
If you're planning to or already have an enterprise-level business, this would be the ideal solution for you. By "enterprise level," we mean companies with a high volume of sales – upwards of 1,000 products a day.
How to Migrate to Shopify: Use Cart2Cart
Your existing eCommerce solution isn't exactly rocking your world. You want to move to the Shopify platform but aren't quite sure how to go about it. Cart2Cart is designed to do just that.

This automated data migration tool allows you to transfer all your reviews, manufacturer, customer, product, and order data safely in four easy steps. Here's how.
Link to your source cart by entering your existing store's URL
Link to your target cart by entering your Shopify store's new URL
Choose the data types you want to migrate from the source cart
Launch the migration process
It's that simple.
To get a free demo of how it works, all you have to do is sign up to Cart2Cart at no cost whatsoever. The best part about this service is – you get to pay only for the data you migrate – no more, no less.
Difference Between Shopify vs Shopify Plus – Final Thoughts
All in all, the choice between Shopify vs Shopify Plus all boils down to the size of your business. If your sales turnover per day is massive – think, 1,000+ – Shopify Plus has the tools you need to run your business efficiently and cost-effectively. But, on the other hand, if you're starting out or already have a small business with lower numbers, Shopify will work just fine.
Are you thinking of switching from your current cart? Sign up today for a free Cart2Cart demo.