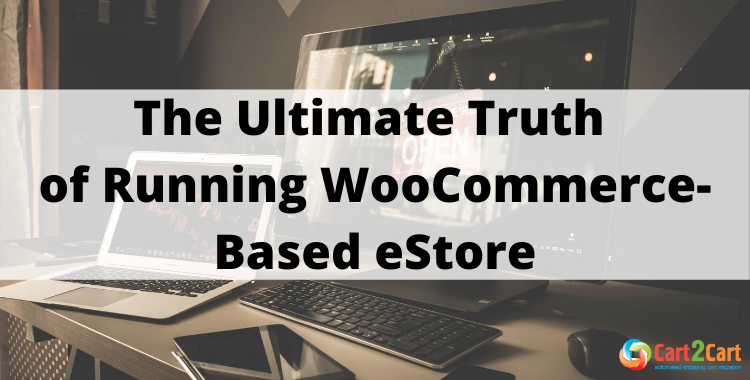 With so many eCommerce solutions available at the market, choosing the right-your-size option is not a one-click affair at all. In case you've narrowed down your list of potential go-to destinations just to one option - WooCommerce - and still have second thoughts, keep reading. Our WooCommerce review will dispel any doubts and help you make up your mind.
What is WooCommerce?
WooCommerce is an open-source, fully customizable eCommerce platform that allows entrepreneurs worldwide to create an online store. It's built on WordPress. WooCommerce is easy to set up, and it is considered to be the most customizable and extendable platform. It provides users with all the functionality required for the creation of an online store that looks good and works well.
WooCommerce Review. The Basics
The platform was created as just another WordPress plugin by WooThemes company (in 2008). After that it experienced a significant growth and in 2015 the platform reached 7 million downloads. Powering 29% of all online stores, it was acquired by Automattic company. With more than 5 million active installs and 100 million downloads at this point, WooCommerce shows any signs of going down any soon.
According to the Cart2Cart in-house statistics of the previous year, WooCommerce turned out to be one of the dominating eCommerce solutions that e-merchants (32%) chose to migrate TO.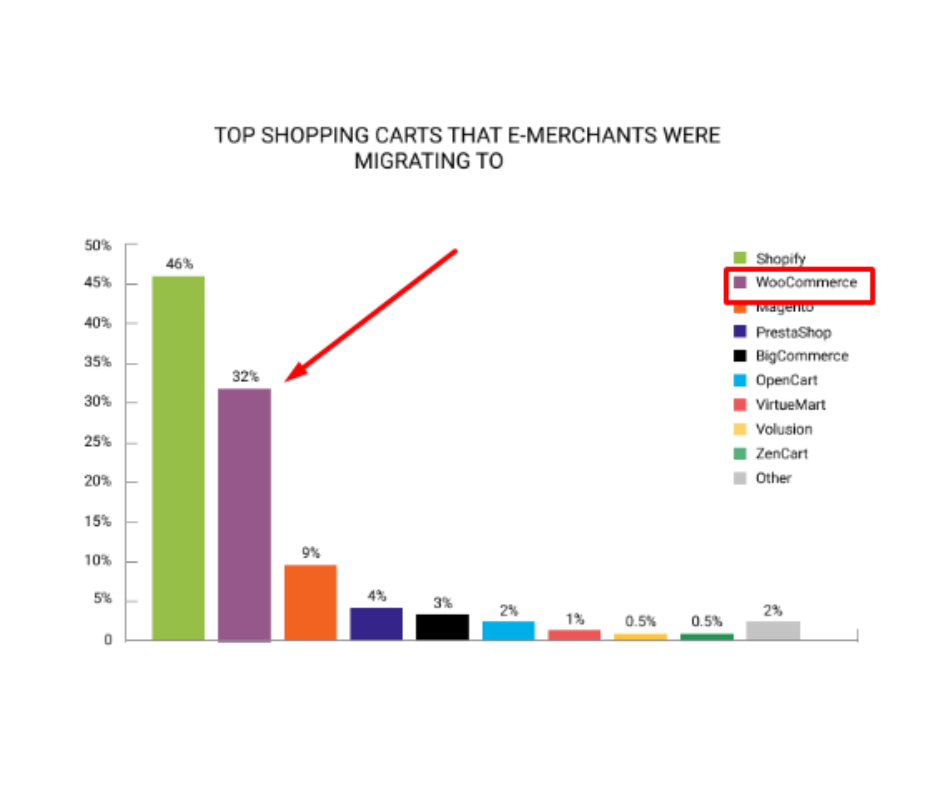 Looking for a fast and effortless way to migrate your e-data to WooCommerce? Cart2Cart's free demo migration option is exactly what you need now!
Loads of both free and paid extensions, numerous adjustable themes, access to the REST API, top-notch SEO, and many other features make this solution unique and highly competitive. WooCommerce is suitable for businesses of any size, ranging from small to medium-sized and large ones.
Here's a video review from WooCommerce:
What Are the WooCommerce Advantages & Disadvantages?
If you want to settle your online business on WooCommerce, it is important to know the other benefits except it is open source and free, it has a large community and its flexibility allows to build online stores of different shapes and sizes. So let's delve in deeply into the core features that makes so many e-merchants gravitate towards the platform:
100% customizability. You can customize your online store according to your specific business needs and requirements.
Great flexibility. Plenty of themes allow you to easily adapt to all kinds of online shops, regardless of the market niche or the products.
Extreme simplicity. One installed, you can simply enter your product information, add your PayPal account, and let it do its thing.
High security. This platform is regularly updated to remove all bugs and issues and to keep up to date with cybersecurity.
Large community. In the WooCommerce community you'll find lots of developers, contributors and just enthusiasts who are always ready to give you a hand of help in case you got stuck.
Despite all the advantages associated with the platform, there are still some limitations that you should be aware of before going with WooCommerce:
Lack of SEO capabilities. While the website layout might be ideal for shoppers, some of the back end components impact SEO negatively from a technical standpoint.

WordPress-reliant. WooCommerce is not an independent eCommerce platform, but a WordPress plugin. If you don't use WordPress, you won't be able to use WooCommerce.

Doesn't come with themes. WooCommerce's look and feel is based on your current WordPress theme.
WooCommerce Review: Distinguishing Features
One of the WooCommerce's peculiarities is that it offers some of the basic features right out-of-the-box. Thus, this enables merchants to sell products immediately after setting up a store. However, if you are planning to expand your business, be prepared to spend extra money on the enhancement of the website's functionality.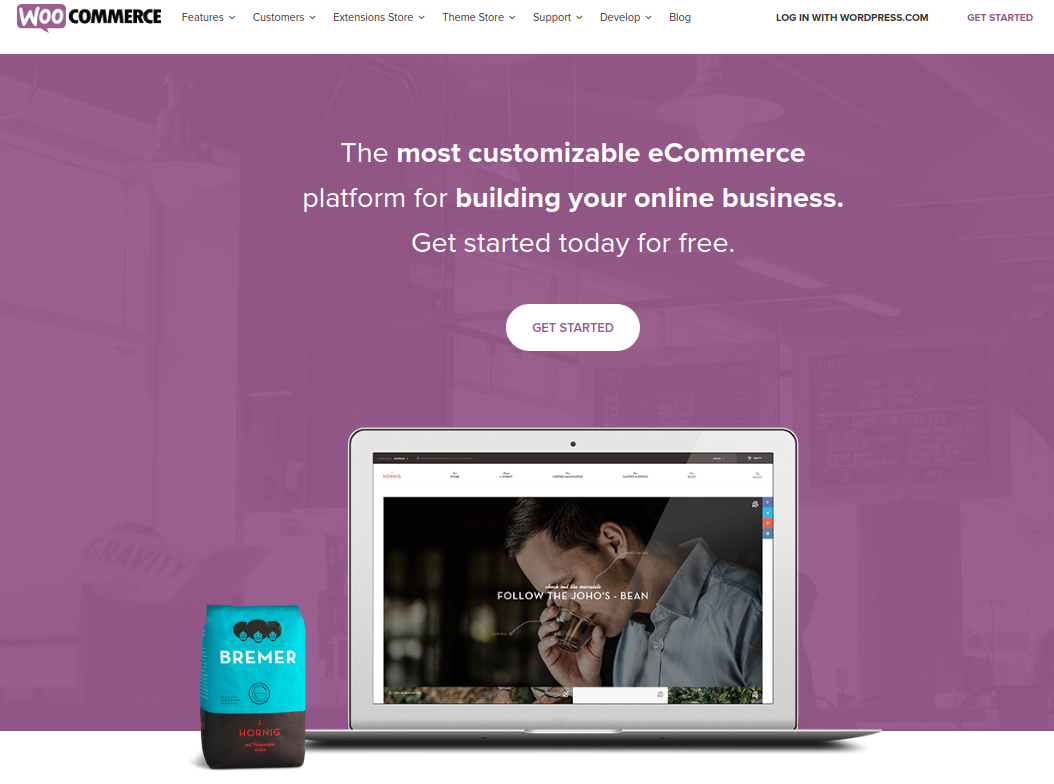 The basic WooCommerce features include:
Ability to sell digital and physical products
Auto-detection of customer's address using the geo-location option
Possibility to categorize items, change their properties, sell partner products
Inbuilt inventory control
Shipping cost estimator and various delivery options (pickup, local delivery, and shipping)
Product ratings and reviews that help to improve SEO ranking
Unlimited number of products, images, and galleries
Possibility to checkout as a guest
Integration with Google Analytics
Mobile-friendliness, etc.
Magento vs WooCommerce vs Shopify vs OpenCart vs PrestaShop In-Depth Review
Usability
WooCommerce is considered to be one of the most user-friendly platforms currently existing on the market. It gives its users more control over their stores. The only inconvenience is that if you are a novice to WordPress, get ready to deal with the quirks of WooCommerce integration. Additionally, since WooCommerce is an open-source solution, you'll have to find a web host, get a domain name, and configure them. Also, merchants should be aware that installing WP, themes, and plugins require at least minimal technical knowledge. There's a possibility to use a premium WooTheme or download the free Storefront theme (which is highly recommended by the developer).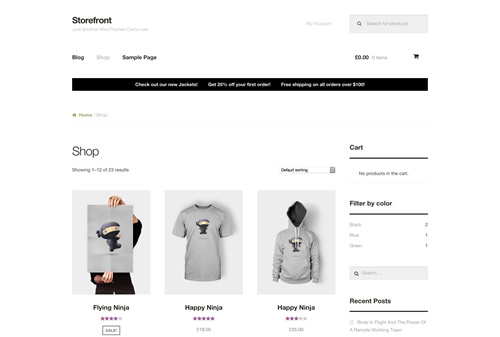 The process of adding products to the store is also relatively easy. It is somewhat similar to creating a blog post or a page - you just need to add a title, description, image, decide on the item's category and click the "Publish" button. WP also allows users to configure shipping, inventory, attributes, and linked product categories.
In case business owners encounter difficulties setting up a WooCommerce store, they can turn to the WooCommerce Docs section, which will provide them with all the necessary files, references, and tutorials.
Price Tag
As we've already mentioned, WooCommerce is free to download. The registration of the WP account is also available at no extra cost. But everything is not as simple as it might seem. First of all, don't forget that to start selling online, you will have to acquire a web host. The price of hosting depends on the size of the store and usually ranges from $3 to hundreds of dollars per month. To ease the process of choosing the provider, WooCommerce offers its customers the list of trusted companies.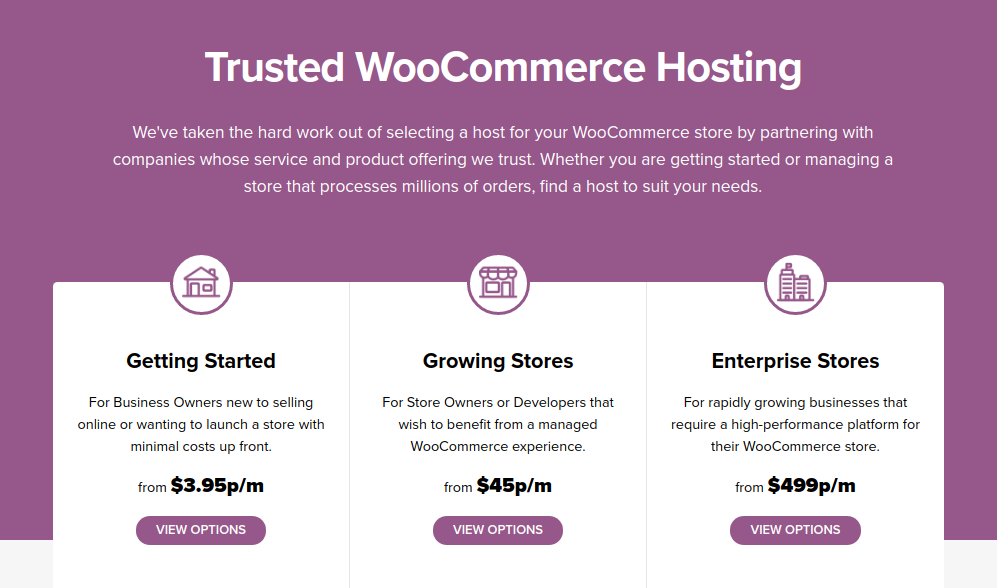 Secondly, the open-source solution requires a domain (on average, domain names cost from $0.99 up to $12 per month). And, lastly, to get the most out of the platform's functionality, you'll need to purchase some additional extensions (pricing: from $29 up to $299). Usually, these are one-time purchases. Additionally, users may consider installing a paid WooCommerce theme ($39-$79).
Looking for the best B2B shopping cart for your e-store? Check out out comprehensive list of platforms.
The Overall Look
The basic WP theme is called Storefront. It's free and was designed with the aim of integration into the WooCommerce core plugin. Storefront increases speed and improves the website's performance. Additionally, it minimizes theme/plugin conflicts and works well with the platform's updates. The storefront theme is fully customizable, but it can also be used with the default configurations.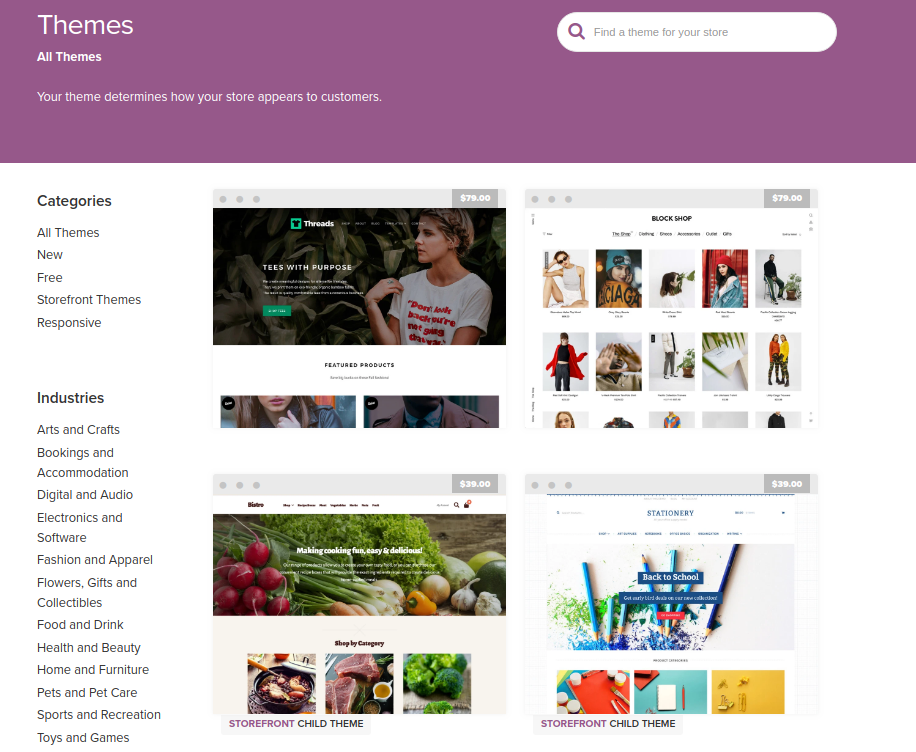 Users are also able to enhance the look of their stores with the help of other WP themes that are available on the market (both free and paid ones). The official Theme Store provides users with 17 child themes (14 of which cost from $39 to $79, and two are free of charge). Alternatively, you can always choose from a variety of themes that are provided by third-party developers (e.g., ThemeForest is an excellent source for professionally-looking WP themes and templates).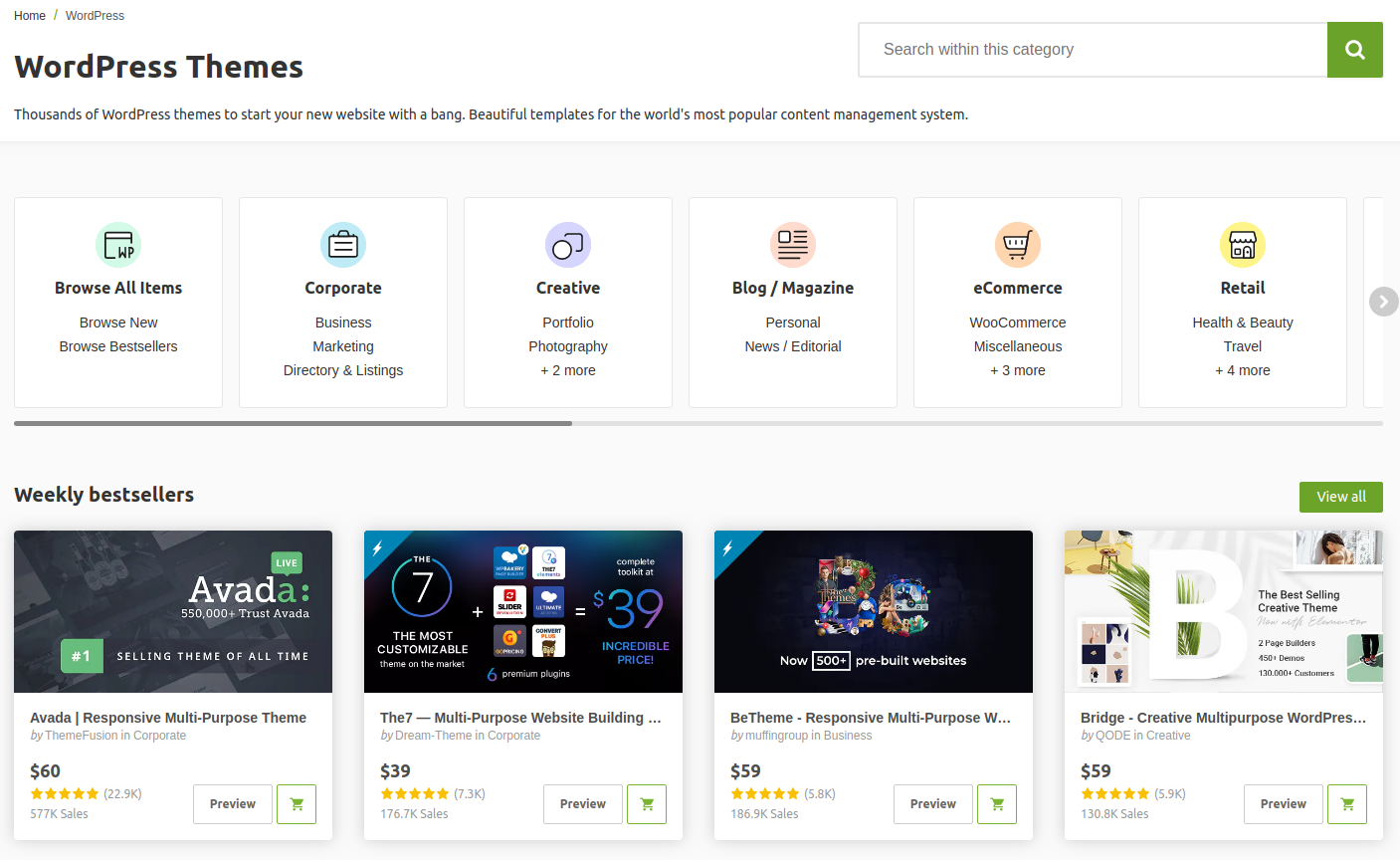 And again, we will repeat ourselves - since WooCommerce is an open-source solution, all the themes can be customized to meet the needs and requirements of the store owners.
Functionality Extensions
Another thing that determines the WooCommerce's popularity is a great variety of multi-functional extensions. At the moment, the Extensions Store features 350 plugins (both free and paid ones) that are either developed by Woo or the third party. They are mainly aimed at enhancing the functionality of eCommerce stores, improvement of its appearance, increase of conversions. The list of the extensions includes tools for store management, marketing, payment execution, shipping, subscriptions, etc. It is important to keep in mind that WooCommerce seamlessly integrates with all the WP plugins. Thus, more extensions can be downloaded directly from the WordPress repository. CodeCanyon is another outstanding source for high-quality WooCommerce apps.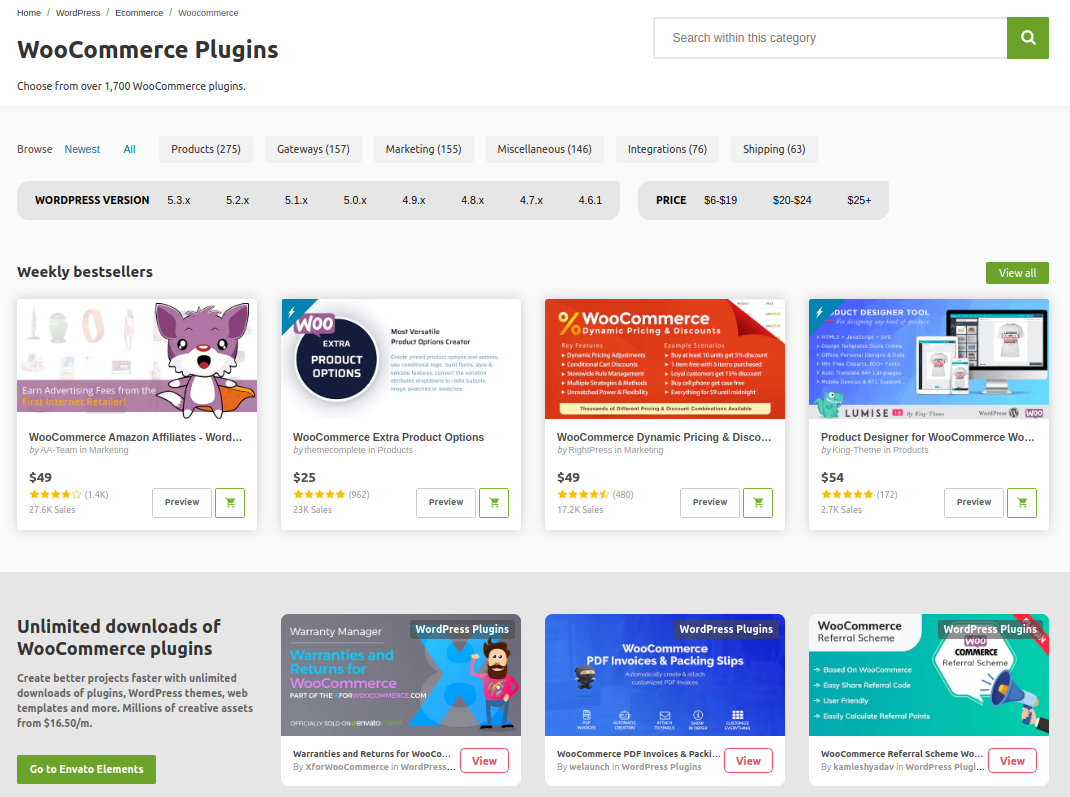 Examples of the most useful WooCommerce plugins include:
WooCommerce Multi-Currency extension converts the price to different currencies and, thus, assists merchants in selling the goods worldwide.
WooCommerce Recover Abandoned Cart helps to monitor and restore the abandoned carts by sending the customer an automatic email with the cart link, discount coupons, etc. This plugin supports multiple mail templates.
WooCommerce PDF Invoices automates the billing process by creating and sending receipts to the customer's emails, Dropbox, Google Drive, OneDrive, or Egnyte accounts.
WooCommerce Social Login provides seamless integration with the most popular social networks and makes it easier for the customers to log in to an online store using a social account.
Zoho CRM Integration - CRM Integration for Zoho connects your WooCommerce store with Zoho CRM and lets you sync your store's data like Orders, Deals, Products, Contacts, over Zoho automatically.
SEO Features
WooCommerce is perceived to be a rather SEO-friendly platform, but at the same time, it doesn't possess any in-built search engine optimization and marketing features. The solution is supported by the core SEO WordPress tools and additional downloadable modules.
Yoast SEO is one of the most famous SEO plugins that provides users with an extensive number of tools for store optimization. Yoast SEO helps merchants with brand awareness, site traffic, social media, pay-per-click ads, etc. Its main features include:
Ability to change post's SEO title and meta description
Google search result snippet previews
Readability check
Page preview
Focus on keyword testing
Improved canonical and breadcrumbs support, etc.
Yoast SEO can be downloaded for free (basic version). Paid pricing plan with advanced options is available for €89.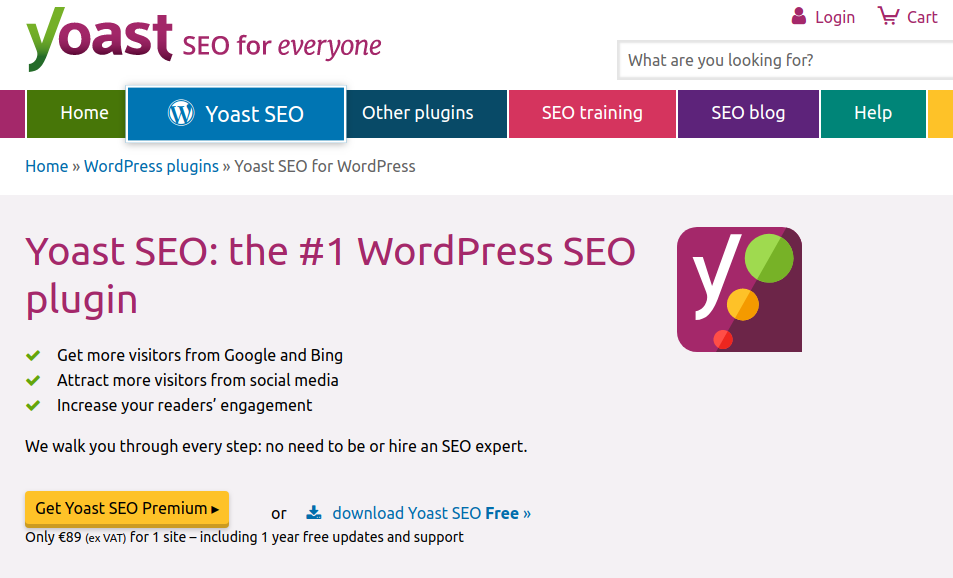 Beeketing is a highly responsive all-in-one automated platform that helps solving marketing issues (e.g., improve conversions, grow market value, avoid cart abandonment, and increase sales and checkout rates, etc.). This extension easily integrates with WooCommerce, has a responsive UI/UX design, and is aimed at creating reports for analysis and optimization of marketing campaigns. Beeketing has both free and subscription-based features (price ranges $8 – $49 per month).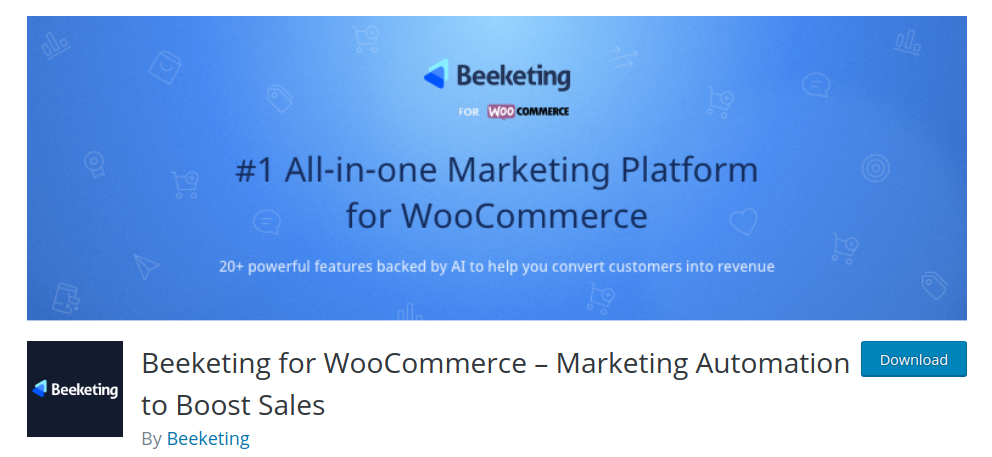 WooCommerce Conversion Tracking makes it easier for business owners to monitor their stores' ad campaigns. This plugin embeds special codes to cart, registration and successful checkout pages. And, therefore, creates reports that help tracking all the conversions. Conversion Tracking integrates with Facebook, Twitter, Google Adwords, etc. Initially, it's a free app, but users can upgrade to one of the paid plans.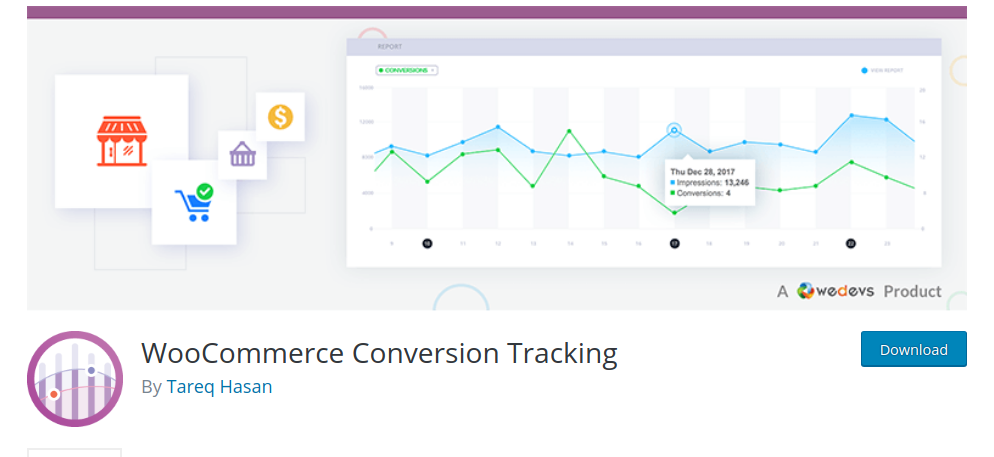 Store Safety
The WooCommerce platform is being regularly checked for security issues and has the highest level of safety protocols. But users should keep in mind that in the case of open-source software, the safety of a store mainly depends on the web host. It must be a reliable company that makes the security issue its highest priority.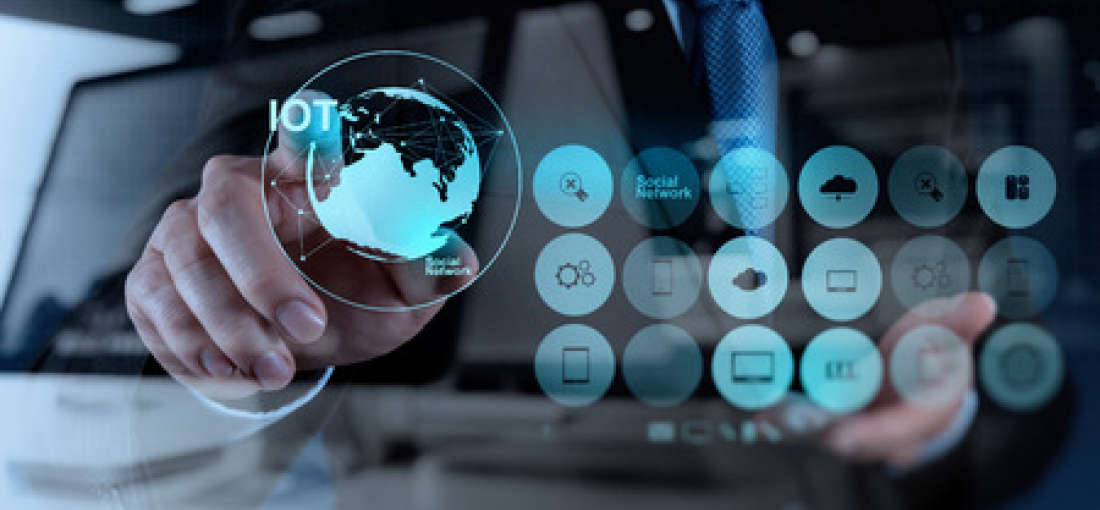 The same is applied to the online payments - their safety relies on the payment gateways.
Also, the users are advised to create secure and reliable accounts' passwords, limit login attempts, and enable 2-factor authentication option.
Additionally, to be sure that your business is not vulnerable to hackers, it is advisable to obtain an SSL certificate.
Support Services
Like any other open-source platform, WooCommerce has limited customer support (since the plugin is given away for free). All the arising questions and issues are likely to be solved with the help of extensive documentation, reference materials, and tutorials available on the official website. Additionally, users can open a support request and receive the answer from the WooCommerce team via live chat.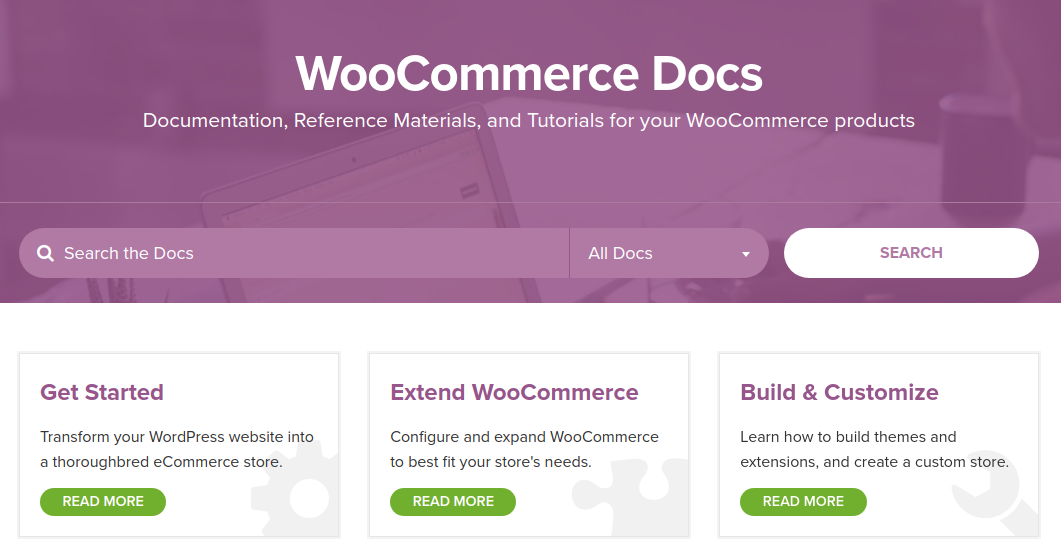 And last but not least option is to request assistance from the WooCommerce enthusiasts and active users on the specialized Woo forums and blogs.
It is essential to understand that all the non-WooCommerce related issues are being solved by the WordPress help center.
Payment Methods
WooCommerce offers its users some of the basic built-in payment gateways, that are included in the core version of the plugin:
PayPal
Stripe
Check Payments
Bank Transfer
Cash upon delivery
Klarna payments (in the limited number of countries)
In case none of the above-mentioned systems do not work for you and you need more flexibility, it is possible to download additional payment extensions from the Woo Store.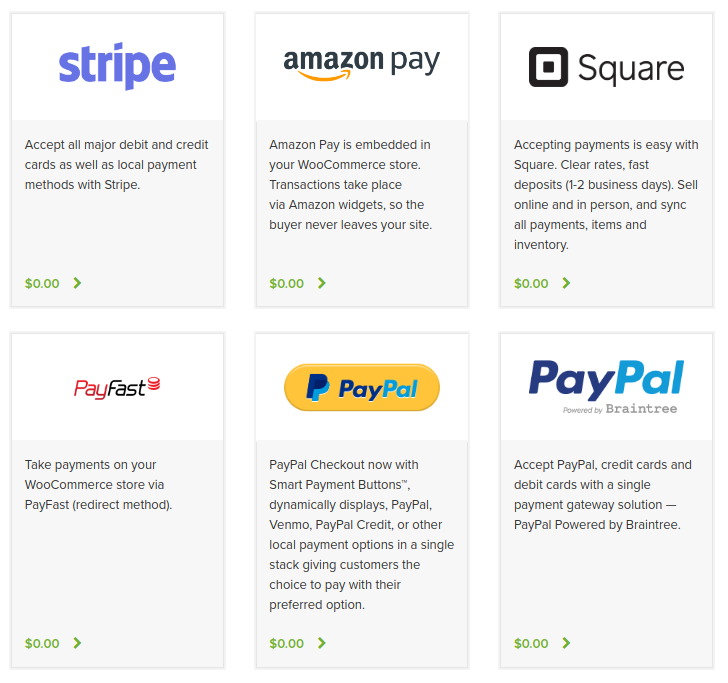 Please note that when choosing a payment gateway for the store, it is crucial to consider the plugin's cost and all the extra fees, your location, and security issues (the availability of an SSL certificate to protect customer's personal information).
Don't miss the opportunity!
Level up your e-store with the new WooCommerce platform by migrating data via the Cart2Cart service.
Migrate now
Who Is WooCommerce Best Suited For?
Generally speaking, WooCommerce is recommended to any small business owner who's already running a WordPress website and wants to start selling online. Larger businesses, contrastingly, might find it easier to scale using an all-in-one eCommerce solution, like Shopify, Magento or BigCommerce. They provide more tailored solutions for businesses of different sizes.
How Much Does It Cost to Run a WooCommerce Store?
Though WordPress and WooCommerce are totally free of charge, to make them running live, you have to spend a lot of time and money too. You need to see a big picture of initial and maintenance expenses. Meet the WooCommerce pricing list that includes:
domain name
website hosting
SSL certificate
WooCommerce plugin setup
theme and design
third-party plugins to extend functions
What are the WooCommerce Alternatives?
While WooCommerce is the most used and talked-about eCommerce plugin for WordPress, it is definitely not the one-size-fits-all solution. Depending on your business goals and objectives, you can consider some other ecom dominators that get the job done faster and easier.
There are plenty of eCommerce solutions to choose from, but some of the best choices are as follows:
Take the time to review all these alternatives and their features and choose the solution that will perfectly meet your specific needs and requirements.
How to Migrate Your Store to WooCommerce?
Taking into account that there's a growing tendency to outsource business processes, the automated migration approach is most often used by online retailers. It involves utilizing online SaaS tools like Cart2Cart. It's a simple, affordable, and widely available service that performs store database migration across various shopping carts with your minimal involvement in the process.
Here's a short step-by-step instruction of how you can perform the database transfer to WooCommerce on your own:
1. Install WooCommerce
If you have your WordPress website up and running, install WooCommerce plugins and activate it by clicking the corresponding buttons.
2. Install the Cart2Cart plugin
Install the corresponding Cart2Cart plugin directly from your WordPress admin panel, following the same procedure as with the WooCommerce Plugin.
3. Specify the Source & Target carts
To achieve that, choose from the drop-down menus your current shopping cart (e.g. Shopify) and WooCommerce as your target cart.
4. Choose the data you want to migrate
Some of the principal entities include: product categories, customer reviews, orders, customers, and products. Just click on the matching checkboxes or pick the Select all option to have all the store database transferred to your WooCommerce.
Keep in mind that Cart2Cart can also migrate reviews to WooCommerce.
5. Test FREE Demo migration
The option allows transferring a couple of online store entities just to see how the service works or observe how your store data will look on the new platform.
6. Launch Full migration
When happy with the Demo results, you can proceed with the Full migration. Once you click on the Start Full Migration button, Cart2Cart will pick it up from your current platform and insert it to the matching WooCommerce folders.
The video below will help you to delve deeply into the process of data migration to Woo-platform:
WooCommerce Review FAQs
Is WooCommerce any good?
Absolutely. WooCommerce is the most popular platform in the eCommerce world. It offers users limitless customization possibilities and tons of themes and apps. Moreover, it easily integrates with all the WordPress addons.
What are the pros and cons of WooCommerce?
WooCommerce is 100% customizable and flexible. It has a large community of users and numerous extensions to enhance the look and functionality of your store. However, the learning curve is quite steep and it won't fit eCommerce newbies.
What is WooCommerce good for?
Due to it's open-source nature WooCommerce is a perfect go-to destination for those willing to create a highly-customizable eCommerce store. Being the WordPress plugin, it offers all the WP functionality and even more.
Summing Up
Taking into consideration the broad spectrum of WooCommerce extensions and themes, profound functionality, reference materials, tutorials, numerous specialized blogs, and forums, it's evident that this solution provides an immediate advantage over the other carts that are currently available on the market. So, if you wish to establish a trusted and long-running online business, look through our WooCommerce review and go for WooCommerce!
In case you're using some other platform and want to migrate your store to WooCommerce, try our FREE Demo.