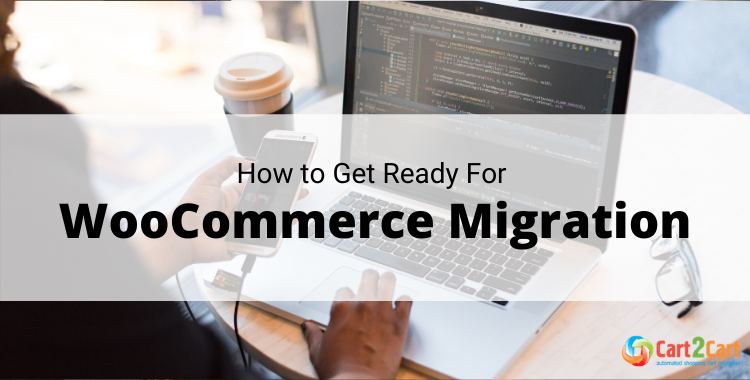 Planning to migrate your online presence to WooCommerce? Our WordPress migration checklist will definitely cone in handy. Follow the step-by-step guide to transfer your eCommerce database to WooCommerce hassle-free.
With over 4,414,537 live websites, this solution powers 28% of all the e-shops worldwide (acc. to BuiltWith stats).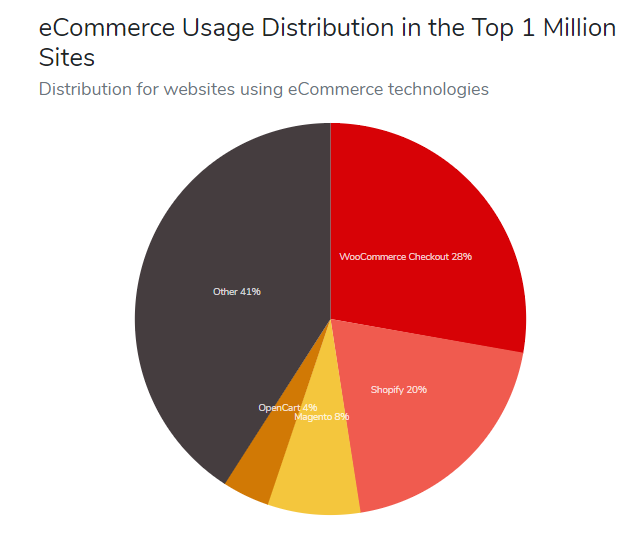 Even though it is a WordPress plugin, it has advanced functionality that most pure eCommerce platforms would only dream of having. If WooCommerce is the platform to which you seek to migrate, this is the smart choice, and you can rest assured that e-business will be in the right hands. But first, get the store's data imported. There is a great alternative to manual transfer and expensive developer hiring. WooCommerce migration is effortless with Cart2Cart but before you press the "Start Free Demo" button, check whether the new store has the necessary plugins installed. Make sure it supports all the categories and functions for the transfer. A few points to check, and we're ready to go!
What is WooCommerce migration?
If your current eCommerce platform has become too hard to handle or lacks the needed functionality, it is time to migrate your online presence to WooCommerce. Using an automated tool like Cart2Cart will simplify the transition since it suits even non-techies. You'll be able to move the needed data in just 4 steps.
Brief Woo-Overview
WooCommerce is a free eCommerce plugin by WordPress. It has been developed as a perfect solution for those business owners who already manage e-page or blog on WordPress and have decided to try selling online. Nowadays, WooCommerce has evolved into an extendable, adaptable, robust shopping cart. Besides, Woo is an open-source solution, and its code is visible and can be changed and contributed the way you or the tech team finds it necessary. This fact makes WooCommerce one of the most flexible platforms.
This extensively popular solution has earned an impressive reputation among online retailers and developers worldwide. Major WooCommerce advantages are:
Free to install and use, with free updates
User-friendly and easy to learn
A variety of WordPress templates applicable
Advanced eCommerce functionality
SEO-friendliness
Simplified store management
Variety of effective marketing tools
Huge developer's community
Extensive blogging functionality
Why choose WooCommerce? Read the post for more details on Woo-benefits
Want to try out the WooCommerce platfrom? Move some of your store's data to WooCommerce for free with our demo migration now!
How to Migrate to WooCommerce: Pre-Migration Checklist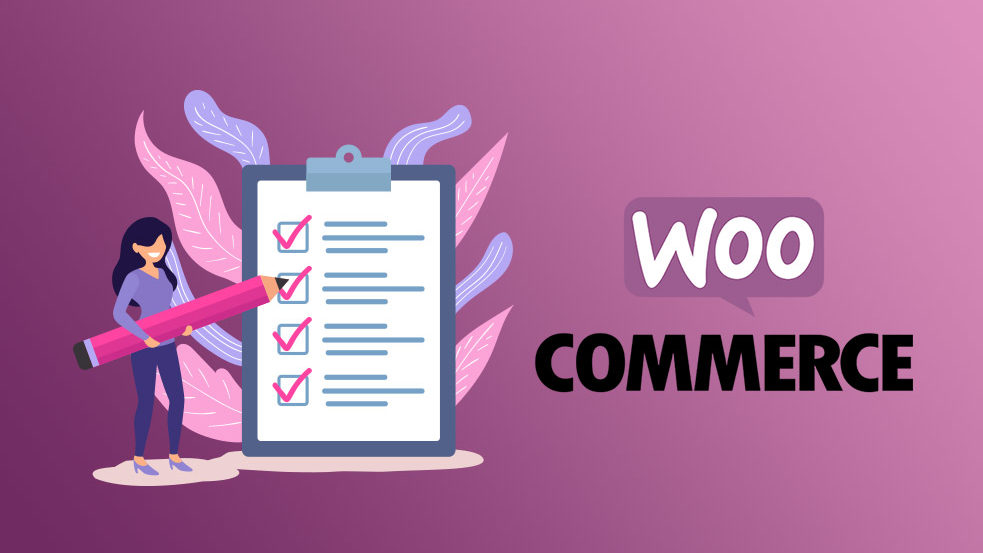 Go through the 10 aspects below to make sure your estore is ready for WooCommerce migration.
Backup is Always a Good Idea
Start with a complete backup of your existing online store. WooCommerce migration with Cart2Cart tool won't interfere with your current store performance and won't affect its data as the service duplicates the entities to the new store. All the available resources on data import still recommend creating websites backup once any manipulations with the web page information are introduced. So to say, to play safe.
You can perform WooCommerce import of products from a CSV file as well.
Save Customers Time and Ensure Accurate Passwords Import
Once you are migrating to WooCommerce from Magento, VirtueMart, OpenCart, PrestaShop, CS-Cart, Zen Cart, and some other platforms, Cart2Cart offers unique opportunity to release your clients from additional headaches recovering their old passwords. Check the full list of cards where passwords import is supported visiting Cart2Cart Passwords Migration page.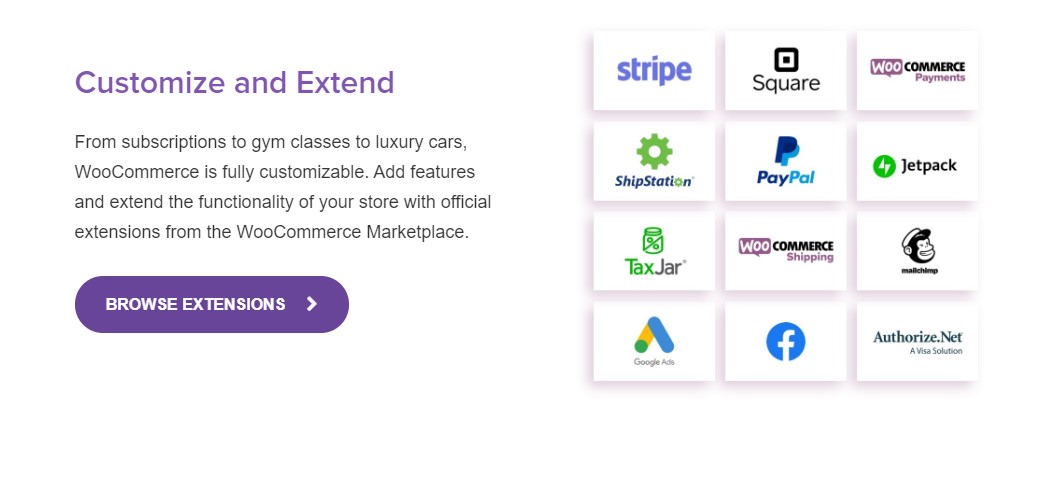 To migrate passwords to Woo, install Cart2Cart WooCommerce Passwords Migration Plugin and choose the additional option "Migrate customers' passwords" while setting up the data import. Pleasant surprise - both of them are free of charge! Check WordPress export users with passwords guidelines on how to make the necessary settings.
Of course, you can notify customers that the store has now a brand new look and once they try to login to their accounts, clients will be able to use their old passwords. Show you care and value their time.
Shopify vs WordPress Comparison
Migrate Content in Different Languages
Does the old store offer content in various languages? You're moving in the right direction here - according to the research 73% of consumers prefer to make purchases on the websites exclusively in their own languages. WooCommerce Migrations take this e-shop advantage with you. Explore the list of the Source Carts where Multiple Languages Migration to WooCommerce is supported.
To migrate multiple languages to WooCommerce install the WordPress Multilingual Plugin (WPML) plugin that will ensure that Woo-site has the functionality to create and manage multilingual webpage. Click for the detailed guide on how to install the extension.
Take Care of the SEO Rankings
Moving to another shopping platform might significantly influence SEO positions. But! If performing data import via Cart2Cart, you can select two extra functions to minimize the replatforming impact on search engine rankings.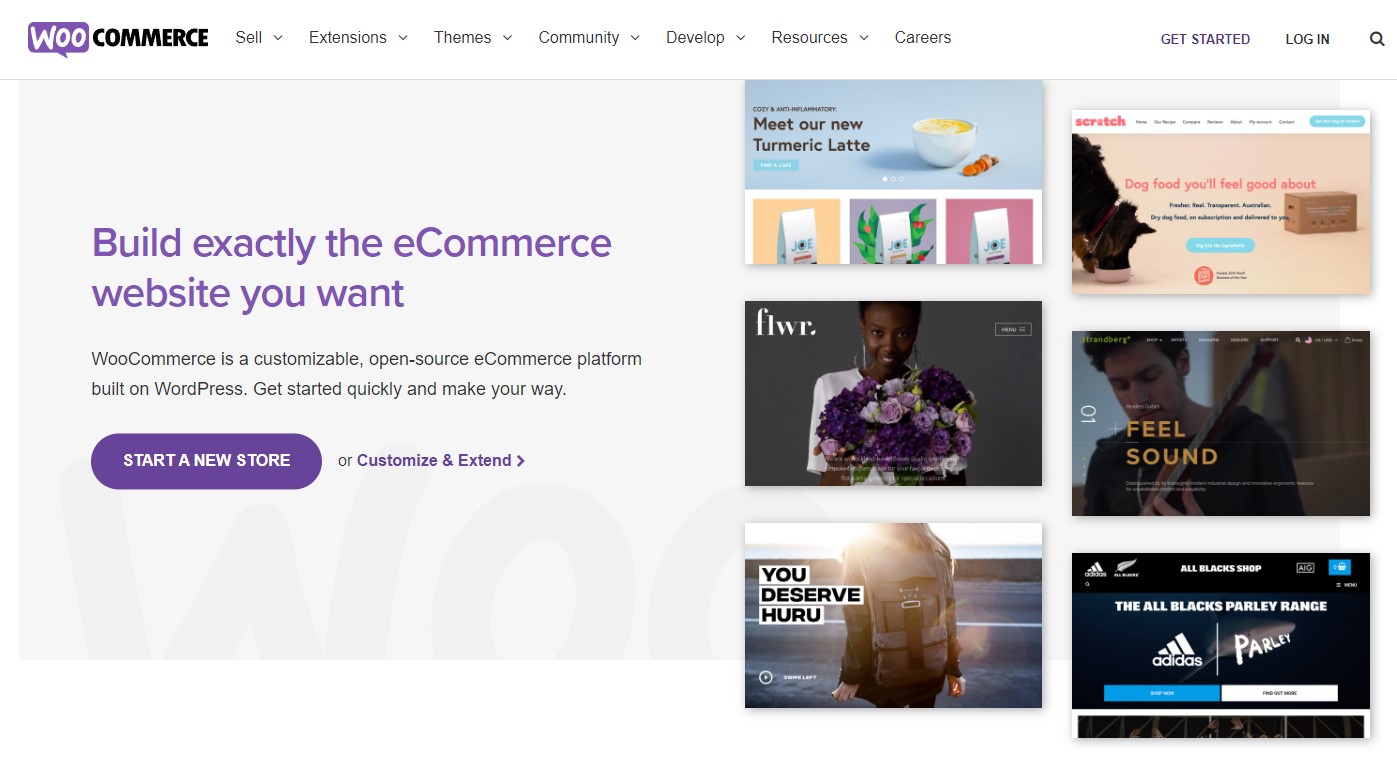 First of all, we recommend selecting the additional option "Create the 301 redirects on your target store after migration" that will keep the old links working after the transfer. Because Woo is all about plugins and you'll need to install additional Redirection plugin before the transfer. Setting details are included in the guide.
Magento vs WooCommerce vs Shopify vs OpenCart vs PrestaShop detailed review
Secondly, additional option "Migrate categories and products SEO URLs" will enable preserving the URLs of the Source Cart. Plus, you will be able to transfer meta titles, keywords and descriptions to Woo. Install a free WordPress SEO Plugin before launching Full Migration.
For more information on URLs formation within WooCommerce platform check Cart2Cart guide on How to Build a Proper WooCommerce URL Structure.
Import Info on Manufacturers + Images
To import manufacturers to WooCommerce, install either of the two extensions - available from WordPress.org (free) or WooThemes.com (paid). The first extension is free, the second - paid, both of them will enable migration of manufacturer images. Don't forget selecting this category while setting up the migration and import information on the manufacturer of each product in the store database, including name, description, URL, meta title, meta keywords, meta description.
Note, if you didn't manage to install the module before the migration but have chosen the category "Manufacturers" during the migration to WooCommerce, activate the module afterward and get the required entities on the new store.
Export All the Product Options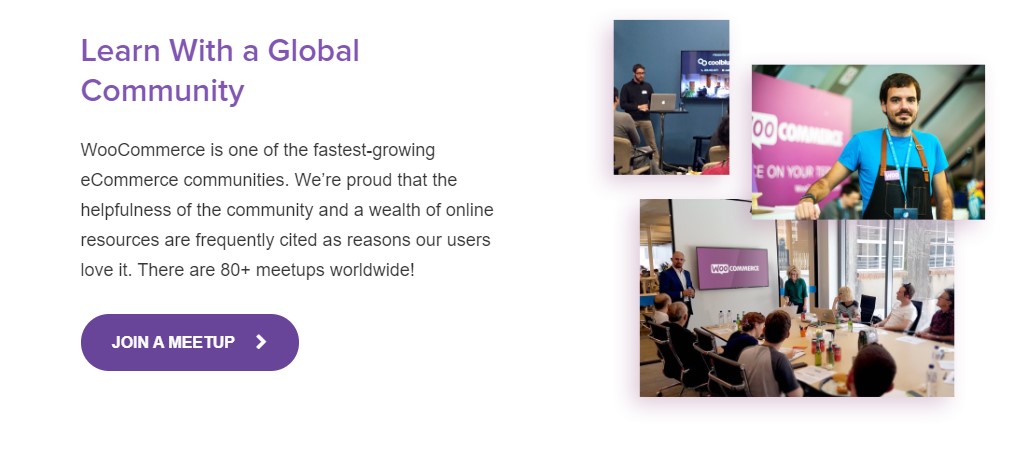 If you want to offer the customers additional product personalization options, set up WooCommerce Product Add-Ons plugin. This way you'll be able to transfer the existing product variants to Woo-store and help the client choose the goods that suit their requests perfectly.
Choose the best B2B shopping cart with our detailed eCommerce review
What are the product variants? These are the specific items, grouped with the related variants that together form a product. For example, the medium-sized pink cotton T-shirt is one variant of a product that consists of three options - size, material, and color.
Preserve order IDs after the Transfer
Preserving order IDs is inevitable after the replatforming. Otherwise, how can you make it all out? We understand this aspect's significance and offer the extra option "Preserve order IDs on the Target Store." Don't forget to select it while launching the migration.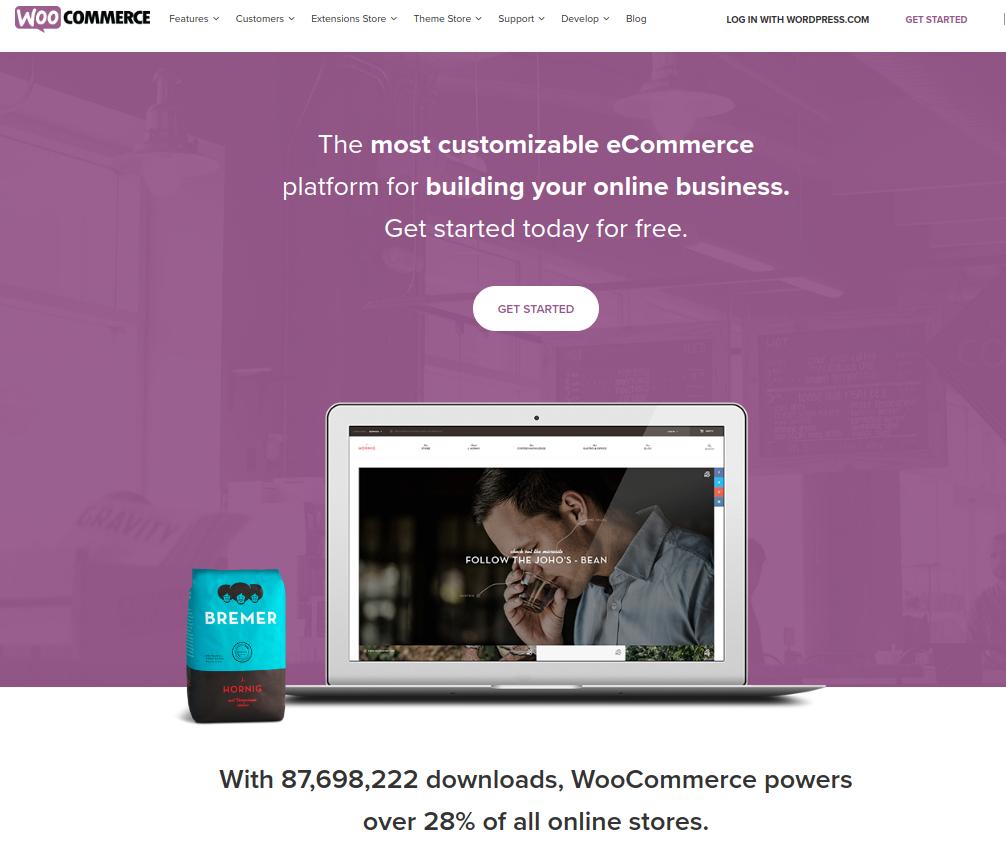 To save order IDs after the transfer, install the free WooCommerce Sequential Order Number module. Besides, if you've forgotten to install the app before data import but have chosen the option, do it afterward and have the issue solved.
Map Custom Order Statuses
For the import of custom order statuses to WooCommerce, make sure you have a free YITH WooCommerce Custom Order Status plugin installed. While launching data import, you can map order statuses from the Source Cart and set the corresponding relations.
Let Clients Continue Collecting the Reward Points
To migrate this information, you'll need charged  "SUMO Reward Points" plugin integrated with Woo-store before the WooCommerce migration is launched. The extension will enable using bonuses for product purchase, review, signing up, referrals, sharing on social media, etc.There are three groups of reward points you can transfer:
Those, which customers can use to make a purchase
The ones that are given to customers after the purchase
Reward points customers already possess
Download WooCommerce Admin Plugin to Import Historical Orders to The Target Store
Important note: If your customer reports hadn't been migrated to WooCommerce, use this new plugin to have reporting work correctly. WooCommerce has released a new Admin Plugin, intended to improve your eCommerce performance, monitor key metrics of a website, and manage data reports.
Soon, these analytics will be a part of the WooCommerce core, but for now, users will need to download it separately.
Once your shopping cart migration is completed, you can get the plugin via automatic or manual installation. It will import to your brand new eStore the following reports:
Revenue Report;
Orders Report;
Products Report;
Categories Report;
Coupons Report;
Taxes Report;
Downloads Report;
Stock Report;
Customers Report.
Using WooCommerce Admin Plugin, retailers can customize a dashboard with needed performance indicators that correspond in importance to their store's operation.
After the installation, click on the Analytics tab (that appears in the left navigation menu), open the drop-down menu, and choose the Settings option. Tap on the Start button to import historical customer reports.
You can customize the values for each of the order statuses to keep it up to date and synchronize your store database. Go to WordPress.org for more information.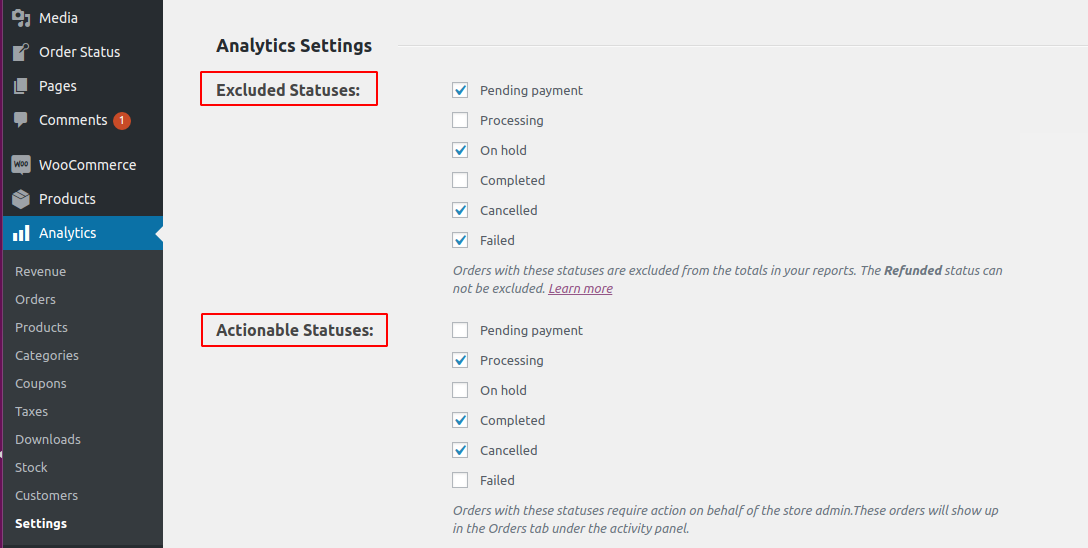 How to Migrate to WooCommerce: Quick Guide on Automated Import
To simplify the process of WooCommerce migration, find the necessary Cart2Cart Migration Plugin picking the pair with the shopping cart you're exporting content from. For example, if you're migrating from VirtueMart, install Cart2Cart: VirtueMart to WooCommerce Migration Plugin.
The steps to install the plugin are similar to all Cart2Cart plugins:
Download the Cart2Cart plugin.
Log in your WordPress admin panel.
Go to Plugins > Add New > Browse. Pick Cart2Cart plugin and click "Install Now" button.
Activate it by clicking "Activate plugin".
Find Cart2Cart plugin on the left side menu. Register Cart2Cart account and proceed with the migration setup.
Cart2Cart: Migration to WooCommerce extension will help you migrate your data to WooCommerce just within a few clicks.
WooCommerce Migration FAQs
How do I migrate my WooCommerce site?
To migrate data to your new WooCommerce store you have to:
Provide your current and WooCommerce stores credentials
Select the data you want to migrate to WooCommerce
Start the full database transfer
How do I migrate my site from Shopify to WooCommerce?
You can do it either manually by exporting the data from Shopify and importing it to WooCommerce. Besides, you can try an automated migration tool Cart2Cart. It will do the job in just a few clicks with no tech experience needed.
source platform type (the one you

migrate from

)
target platform type (the one you

migrate to

)
number of items to move (products, customers, orders)
Can I add WooCommerce to an existing WordPress site?
Yes, absolutely. WooCommerce is a WordPress plugin, so you'll have to download it from the marketplace and install to the existing WP site like any other plugin. Once done, simply activate it and start adding the products and other data.
What's Next?
Congratulations! The store is equipped for the transfer and has all the necessary capabilities. Go through the simple 3-step procedure of WooCommerce migration, and after a few hours, the enhanced store on a robust eCommerce solution will be ready to welcome the visitors. You'd wanted to see their admiring faces, wouldn't you?
Don't forget! Cart2Cart Support Team is ready to give any additional information and answer the questions that might be unclear. Key benefit - explore the procedure with Free Demo and see that your business craves for Woocommerce migration!