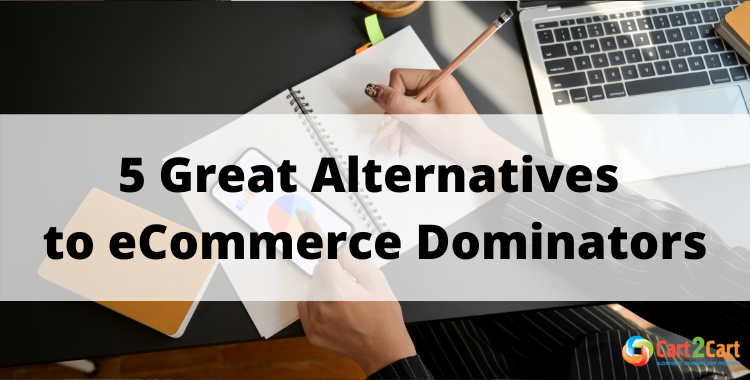 eCommerce giants like Shopify, Magento, or WooCommerce have swallowed up more than half of the web market (acc. to BuiltWith), leaving many worthy solutions behind.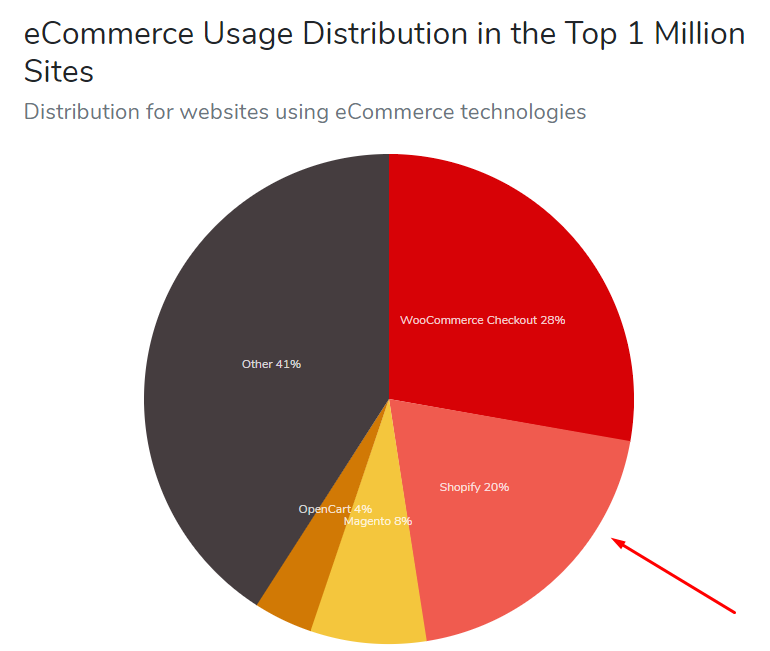 For this reason, we've compiled a list of less popular but still robust shopping carts that provide all necessary functionality to help online entrepreneurs build a successful online presence.
Miva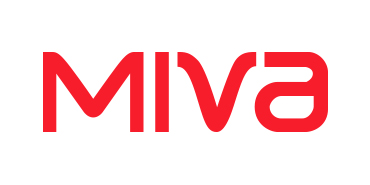 Miva is an enterprise-grade eCommerce solution that is trusted by many modern businesses all around the globe. This user-friendly shopping cart solution is scalable for any business size that makes it useful for large enterprises as well as growing companies. The platform provides entrepreneurs with a massive number of marketing tools, SEO options, payment gateways, and other great features that cannot be ignored.
Miva has been designed with extensibility and customizability in mind, so whatever your business needs are, Miva has all the functionality to meet them. The cost of the Miva platform is in most cases too expensive for a startup business or one that has not yet been monetized.
What are the pros & cons of Miva?
Miva pros: suitable for large businesses, robust SEO features, engaging product presentation, high security standards
Miva cons: high monthly cost, moderate learning curve
Miva pricing: Miva employs a revenue-based pricing model, which ensures that merchants are only paying for what powers their success. The Miva platform is best suited to growing mid-size and enterprise merchants that have complex business needs and are making (or planning to make) $1 million or more in annual online revenue.
Miva is best for: from midsize to large stores
Top brand stores powered by Miva: LAFKO New York, Kiyonna, Mountain House, ARCONA Los Angeles, Kauai Coffee, etc.
Wish to give Miva a try? You can make use of Cart2Cart and move your current database to Miva with a minimum of hassle.
PinnacleСart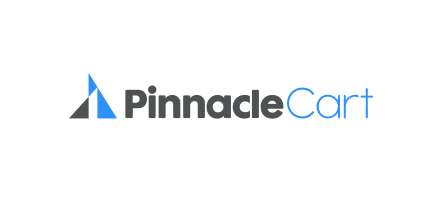 PinnacleCart is another shopping cart solution that allows merchants with little or no technical skills to start promoting and selling their products. The platform has been rated high by PC Magazine and has taken an Editor's Choice among its eCommerce competitors. It is a simple to use and creatively engineered piece of software that can be easily adapted to any specific business needs, either big or small.
PinnacleCart comes equipped with a variety of useful features that are accompanied by a selection of stunning and customizable templates. Besides, it provides support in several languages and currencies, which make this shopping cart a perfect fit for international businesses. One of the most exceptional features that come with PinnacleCart is not charging transaction fees, which is quite an advantage if compared to other popular online store builders.
Due to its user-friendly UI, versatile set of tools/features, and scalable pricing structure, PinnacleCart has managed to become a world-known eCommerce solution. It could benefit from more flexible customer service hours and wider selection of templates, but most store owners find the array of features more than suitable.
What are the pros & cons of PinnacleCart?
PinnacleCart pros: excellent feature set, well-designed UI, multiple admin access, scalability
PinnacleCart cons: limited customer support hours? , moderate learning curve
PinnacleCart pricing: $80/mo to $200/mo, +custom enterprise-level pricing
PinnacleCart is best for: from home-based to medium-level entrepreneurs
Top brand stores powered by PinnacleCart: QBG Brands, International Health, UFC, NBA, HBO, A&E, Discovery Channel, etc.
Ready to migrate to PinnacleCart? Turn to Cart2Cart and get the job done completely hands-off.
CoreCommerce

CoreCommerce is a reliable and trusted hosted eCommerce platform that has been providing superior software and personalized services to clients for over 15 years.
This eCommerce software boasts of its simple-to-navigate interface that makes setting up and maintaining an online store stress-free. No matter what pricing plan you stick with, you get access to all of the software's features. The core differences lie in the size of bandwidth, storage space, and products (for instance, unless you choose the highest package, inventory maxes out at 6000 products). The e-merchants willing to upload a lot of high-quality images or videos should probably consider other eCommerce platforms that allow unlimited storage.
CoreCommerce is packed with a great toolset, allowing users to easily create professional-looking DIY stores, manage the inventory, create reports, and more. All the features come as part of each pricing plan, and while its upper limit on storage space is smaller compared to other leading eCommerce solutions, it's still sizeable. Overall, it's a trusted go-to for stores that don't have large data-storage needs.
What are the pros & cons of CoreCommerce?
CoreCommerce pros: built-in SEO, blogging capabilities, multiple integrations, no transaction fees
CoreCommerce cons: high processing fees, storage restrictions
CoreCommerce pricing: $29/mo to $229/mo
CoreCommerce is best for: mid-market and enterprise-level retailers
Top brand sites powered by CoreCommerce:
Thinking of getting to CoreCommerce? Look no further than Cart2Cart service that will import all the data from your current platform to CoreCommerce swiftly and accurately.
Ecwid

Ecwid is an easy to use SaaS tool for building full-featured online stores. It offers similar features as other SaaS solutions, however, with a twist. More specifically, a unique feature that sets apart Ecwid from all the other tools of the same kind (like Shopify, Squarespace, or BigCommerce) is that it can be implemented on any existing platform without having to make a brand new website. In other words, this eCommerce platform was designed to let people sell products on an existing site by adding a snippet of code to it (hence the name 'Ecwid' — eCommerce widget).
Although Ecwid doesn't have the necessary functionality to serve large companies, it's a good option for small businesses. Subscriptions are quite affordable, and overall, the learning curve is small. If you have an all-in-one website already settled and want to begin selling products, you can start it for free, and when the number of products grows, you can always upgrade and get more features and apps.
What are the pros & cons of Ecwid?
Ecwid pros: implement store on existing sites, ease of use, management tools
Ecwid cons: not suitable for large businesses, basic design tools, limited SEO capabilities
Ecwid pricing: free to $99 per month
Ecwid is best for: existing websites, small- and non-eCommerce focused business
Top brand stores powered by Ecwid: Kleanla, Mermaids and Dinosaurs, Hansen Distillery, Mamma Miu, Wylie Beckert, Sealpod, etc.
Looking for an optimal migration tool to switch to Ecwid? Cart2Cart service is here for you to feel all the benefits of Ecwid.
nopCommerce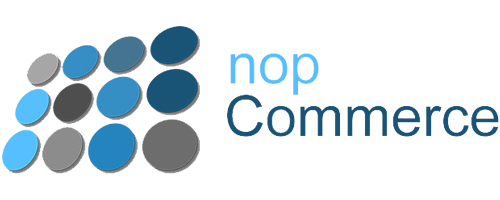 nopCommerce is a popular downloadable eCommerce platform, designed for retail businesses of all sizes. The best part of the product is that it's free and you don't have to worry about any hidden fees. The platform has a rich architecture with a wide arsenal of useful features available out of the box. Besides, with the help of addons you can expand the initial functionality of your online shop far beyond its initial limits.
Since nopCommerce is an open sourced framework, users can always make modifications and additional enhancements according to their business needs. The software is well-optimized for search engines so that your customers can easily find you. Additionally, nopCommerce's team offers free support so in case you get stuck - they're always ready to give you a hand of help.
What are the pros & cons of nopCommerce?
nopCommerce pros: free to download, impressive feature set, highly customizable, strong user community, well-designed UI
nopCommerce cons: developer skill required, basic design tools, expensive customer support
nopCommerce pricing: $0
nopCommerce is best for: small and medium-sized businesses
Top brand stores powered by nopCommerce: Reebok, Columbia, Puma, DHC Skincare, Columbia, Speedo, etc.
Interested in going with nopCommerce? Cart2Cart service will help you transfer all your current database to EDD with no programming knowledge, much time, and effort.
Wrapping Up
With all that being said, different businesses have different needs depending on their business model, sales volume, and other factors. Whichever route you decide to take when building your online store, always remember - Cart2Cart is an optimal go-to choice when you're in need of an eCommerce replatforming tool to move your store data to its new destination.