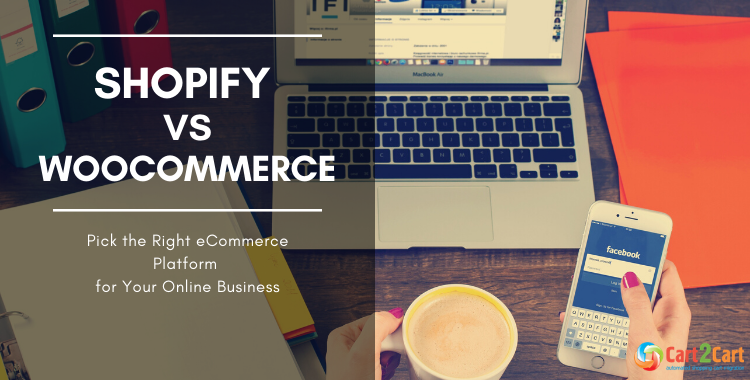 With a gazillion of various shopping carts available on the web market, picking the right-your-size eCommerce solution has become something of an ordeal. If you have narrowed the list to Shopify vs WooCommerce - we'd like to meet you half-way and present you an in-depth comparison for you to make the right choice.
Shopify and WooCommerce are the two top eCommerce dominators in the world, each coming with its ins and outs. Choosing between them is a tough decision, especially for something as serious as an ecommerce store. Take time to explore the Google Trends comparison of worldwide searches in the last five years: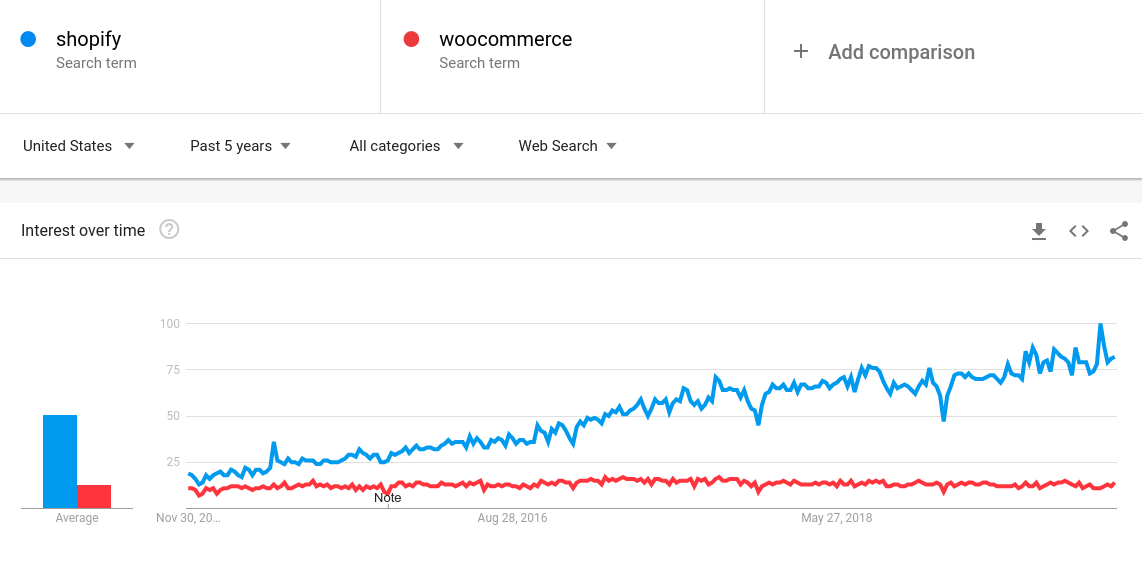 WooCommerce popularity is growing rapidly with each passing day. Currently, it is one of the most popular eCommerce solutions with approximately 26% market share. Due to the fact that it is free and it is built on WordPress, it has earned the loyalty of millions of users all over the globe. Shopify, alternatively, with its nearly 20% market share takes second place among the most used and talked-about platforms. It is a standalone solution that doesn't require any additional fees for web hosting that makes lots of users gravitate towards it.
Got intrigued? But don't let these numbers deceive you, since depending on the store's aims and objectives - one tool may work better than another. So, let's delve deep into these eCommerce platforms' characteristics and try to answer the ultimate question - which one is better for your specific business case?
What is the difference between Shopify and WooCommerce?
Shopify is a hosted SaaS solution, so you don't bother with hosting, maintenance, updates, etc. You register a Shopify account and get everything else taken care of for a certain monthly fee. WooCommerce is a plugin for WordPress, which is a free downloadable self-hosted open-source software. It means - hosting, maintenance, and updates are on you.
Shopify vs WooCommerce: Comparison of Key Aspects
Shopify vs WooCommerce. Design
Shopify
It's the first thing that make you understand what is Shopify. Design is its trump card. The cart provides many free templates that, in many instances, are better than other cart's premium ones, and lots of paid themes too - if you want to make your store utterly perfect in appearance. The average cost of premium templates on Shopify is $150, and, just as the free ones, they're all easily customizable.
WooCommerce
Since WooCommerce is a WordPress plugin, it can be equated with open-source solutions in terms of design flexibility - it's applicable for any WP theme. There are 5 default free templates of a decent quality, 50 for the price of $79 and $139, and an option to buy 52 themes at once for $399. Choose one of them and customize according to your business requirements.
Shopify vs WooCommerce. Price
Shopify
Just as most hosted e-Commerce solutions, Shopify will cost you a monthly fee, from $29 to $299. It should be noted, though, that Shopify's packages include hosting, payment processes, and a comprehensive set of features out of the box. So, considering that, their prices seem fairly modest.

WooCommerce
WooCommerce is free to download. However, if you base the choice solely on this aspect, you might regret it immediately after installation. Despite the fact that Woo is a free plugin, it's also open-source. Thus, it is your responsibility to find hosting for it which can cost you up to several hundred dollars a year. Additionally, the default features of WooCommerce aren't very comprehensive, and usually merchants have to buy additional extensions to make the best of their online stores.
On the other hand, WooCommerce won't make you pay for something you don't need. Any plugin can be switched on or off, depending on the user's needs, so you can choose the most helpful ones and pay exclusively for them.
Shopify vs WooCommerce. Blogging
Shopify
Shopify treats bloggers good. Not as much as WordPress - today's simplest content management system, but good enough to make site engagement satisfactory. Of course, when talking about the blog, we're evaluating SEO - and Shopify does provide basic options, like meta info, to make your shop's blog popular among search engines. Moreover, there's a good amount of SEO tools to promote the store sites, and lots of extensions to diversify functionality in this direction.
WooCommerce
Being powered by WordPress, WooCommerce beats Shopify hands down when it comes to blogging. The simplicity of use and an extremely diversified content management possibilities will help you arrange a blog by the highest SEO standards. Also, there are many free and paid plugins to get even more web exposure. So, add, modify content and metadata appropriately on WooCommerce, and have Google adore your online retailer.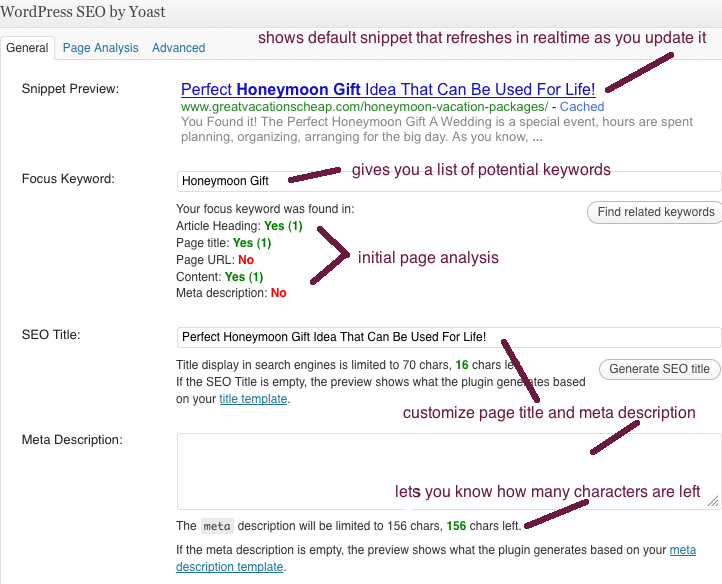 Shopify vs WooCommerce. Support
Shopify
Among other things, Shopify is renowned for its great technical support. Each platform user can contact a Shopify's specialist - 24/7, by chat, phone, or ticket, and get all the help he needs without paying a dime. Also, since Shopify is mostly running by itself, it's unlikely you'll have lots of technical issues to deal with in a first place.
WooCommerce
WooCommerce itself isn't an independent cart, so it doesn't provide well-arranged technical support. Thus, in case of functionality disruptions, you'll have to figure out what's causing the problem and then resolve the issue on your own or hire a developer. However, there is also a substantial community of fellow WooCommerce shop owners and developers that are kind-hearted enough to provide technical advice for free.

Shopify vs WooCommerce. Security
Shopify
Along with reliable hosting, Shopify provides a high level of security. So, since your store is under such protection, the usual e-merchant's worries concerning functionality fail, caching, hackers and else are, in this case, vanished.
Shopify WordPress Integration: Take Advantage of The Great Combo
WooCommerce
When compared to Shopify, WooCommerce, that's based on WordPress, might be considered vulnerable. Especially, versions from 2.0.20 – 2.3.10 with PayPal Identity Token option activated. However, this platform allows you to be the architect of your fortunes. So make sure to find safe hosting and take care store's data protection. And, most importantly, choose a reliable SSL certificate provider.
Shopify vs WooCommerce. Which One Is Better for Starting an Online Store?
Shopify is best suitable for business people who are focused rather on growing their business and revenue rather than dealing with technical aspects of their e-store and are ready to pay for the convenience. WooCommerce is the obvious choice for those already using WordPress, as well as for people who value flexibility and extensive customization opportunities of open source.
Each of the platforms in question has its share of pros and cons, so take time to consider your budget and business goals and find the right candidate among them.
If you've decided to migrate from WooCommerce to Shopify, take time to watch our video tutorial on how to perform the switch hassle-free:
All in all, they both are top eCommerce carts and you wouldn't be wrong to choose any of them. In case you want to migrate from Shopify to WooCommerce or WooCommerce to Shopify, Cart2Cart is always there to handle your data move. Moreover, there's no risk to make a mistake and loose the data. With automated Free DemoMigration you have the chance to try everything in action. Try now to check how it works!