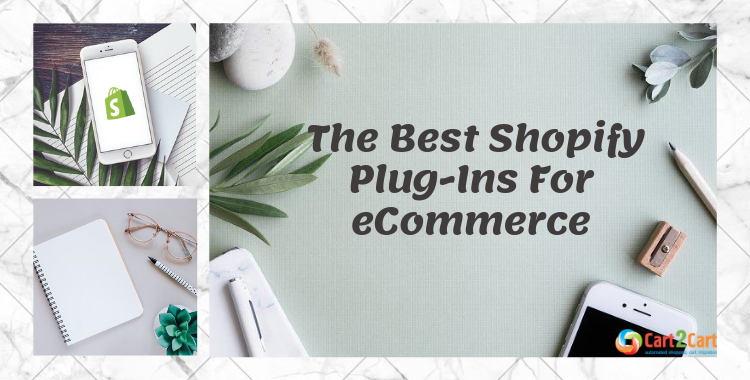 Got a Shopify store? Fantastic. Shopify is one of the best ways to grow your eCommerce store, reach more customers and make more sales. It's small wonder more than 500,000 merchants have made it their online home.
The big question, however, is whether you're taking advantage of the many plug-ins yet. If you're not, it's time to make a start. There's a Shopify plugin for everything, from handling your free shipping to automating your marketing efforts. They just make your life easier.
If you're not sure where to start and which plug-ins are right for you, join us as we take a look at the best Shopify plug-ins for eCommerce.
Kit
Need help managing your Facebook and Instagram ads so that more people see your store? It's time to use Kit, a Shopify app that puts your awesome products in front of the right people.
With Kit's super user-friendly interface and online chat, all you need to do is tell the app what it is you want from your social media marketing campaigns. Whether you need help with promoting your discount codes, driving traffic or putting into place retargeting campaigns, Kit has got you covered.
Growave
Having a problem with increasing conversion and sales? Then this is a must-have app for you. Growave is an all-in-one marketing platform that helps Shopify brands reach their audience, engage users and increase conversions with ease.
The app can help you build a marketing strategy based on your customers' needs. For example, it sends a series of Wishlist reminder email based on customers favorite products. It helps you create strong social proof and take advantage of User Generated Content.
On top of it, it can help you build a community of loyal customers. Also, you can launch your own Referral program and automate all these processes with no hassle of managing several apps and paying huge fees.
You can download Growave here.
One Click Social Login
The trick is to make life as easy as possible for your customers. For example, the easier it is for them to create a new account, the more encouraged they will be to make the first purchase from you, before going onto make more and more purchases.
So make life easy for them by using One Click Social Login so that they can create a new store account via their social media profile. Whether they're on Facebook, Instagram, Twitter, Amazon or LinkedIn, they can link their account and create a new profile in double quick time.
You can download One Click Social Login here.
Bundle Upsell
Want to turbocharge your average order value? The best way to do that is via more upselling.
An upsell is when you put a related - but even better and more expensive - product in front of the customer who's just made a purchase. The idea is that you catch them in a buying mood and show them that they can make an upgrade there and then.
Not sure how to upsell? Here's a guide.
For everything else, try Bundle Upsell, a fantastic Shopify plugin that makes it really easy for you to put together custom bundles that boost profits.
You can download Bundle Upsell here.
Free Shipping Bar
Cart abandonment rates are high - and they're problematic. The customer has got as far as adding items to their cart but still decides to bail out.
There are numerous reasons for cart abandonment, but one of the major ones is shipping costs. Customers just don't like to be hit by either high or unexpected shipping costs. If they are, they might decide not to go through with the purchase.
Free shipping is music to their ears. To keep them in the game and to show them how much they meant to you, consider adding Free Shipping Bar to your store. It's fully customizable and sits at the top of your site, right where your customers can see it.
You can download Free Shipping Bar here.
Plugin SEO
We understand - SEO is hard. It's time consuming, complicated and it's always changing.
Yet here's the thing - it has to be done. No online retailer can ignore it if they want to make their website more visible to the right people and thus increase sales. So what's to be done?
One thing you can do is download Plugin SEO, which is pretty much your own SEO assistant. Plugin SEO constantly monitors your store, alerting you to any errors that are bringing down your SEO campaign. Whether it's site speed, metadata or your content freshness, the app takes a look at it all.
You can download Plugin SEO here.
Hatchful
The great thing about selling your wares on Shopify as opposed to say, Amazon, is that you're free to create your own brand.
When you've got a brand, you're able to make a stronger connection with your customers. They remember you, stay loyal to you, and they might even rave about you to their friends.
A brand starts with a good logo. If you don't yet have one, you can use Hatchful by Shopify to create a professional looking logo in just a matter of minutes. Icons, fonts, and vectors are all available for you to get creative with.
You can download Hatchful here.
Social Photos
Want to get the absolute most out of Instagram? Of course, you do. One way to do that is via awesome images that showcase your product.
Another way to do it is via Social Photos, a Shopify plugin that lets your customers tag photos of themselves using your products. This is known as user-generated content, and it's a great form of social proof that encourages others to buy your products. With the app, you can collate all the photos together into one gallery.
You can download Social Photos here.
Back In Stock
Inventory management is a whole other story, and it's important that you read all about how to manage your eCommerce inventory here. Basically, if a customer tries to purchase an item from you but finds that it's actually out of stock, they're probably going to be pretty darn miffed.
The cool thing is that you can use a plugin called Back In Stock to automatically alert your customers whenever an item they wanted to buy is, well, back in stock. This is a great way to keep more customers happy and retain them.
Just make sure you also work on your inventory management at the same time. You don't want too many under stocks.
You can download Back in Stock here.
Order Printer
As well as making life easier for your customers, you've sometimes got to take care of yourself and make your own life easier. This is exactly what Order Printer does. It prints packing slips, receipts, labels quickly and easily.
You're free to create your own templates that you can use over and over, and you can also customize your brand.
You can download Order Printer here.
Product Reviews
Product reviews are an awesome form of social proof. People trust them, which means you need as many legit ones as you can get.
But what if it's time-consuming and even difficult for you and also your customers to add product reviews to your site? It's not cool at all. Fortunately, a solution lies with Product Reviews, a Shopify plugin that encourages your customers to leave more reviews, and makes it easy for them, too.
You can download Product Reviews here.
Conclusion
As you can see, there's a plugin for pretty much everything on Shopify. Hopefully, you're now a bit clearer about which plugins you should be using, and where you can find them. Once they're downloaded, growing your online store will get that much easier.