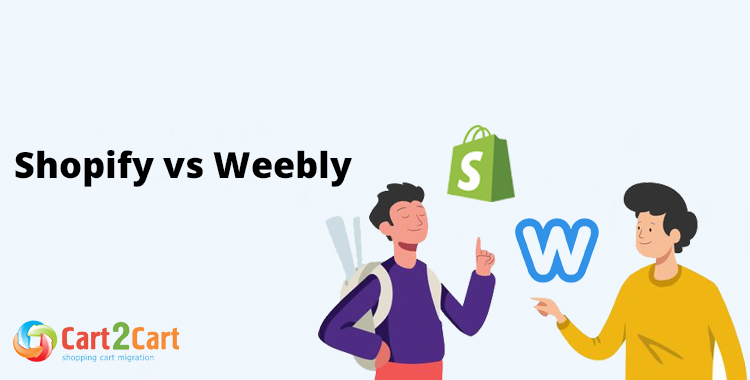 If a few years ago, you asked us to decide on the winner of the Shopify vs Weebly battle, Shopify would have been a no-brainer for setting up an online store. How fast things change.
Today, the user satisfaction rating for each platform stands at 4.3/5 and 4.2/5, respectively. These figures put their performance on a level playing field. So, we sought to dig a little deeper to find out which solution is right for your business.
Weebly vs Shopify: The Good and the Bad of Each Solution
Shopify is one of the leading names in the eCommerce space, and for good reason. It is user-friendly and chock-full of unique features, all geared toward helping your business stand out from the competition.
Try our service today to see your online store on a completely different platform with limitless possibilities. Free demo available here.
Weebly has also become a force to reckon with. It has earned a reputation for being easy-to-use, affordable, and feature-rich, which is what you want in an eCommerce website building tool.
With that in mind, here are some of the benefits and drawbacks of each solution.
The Good of Shopify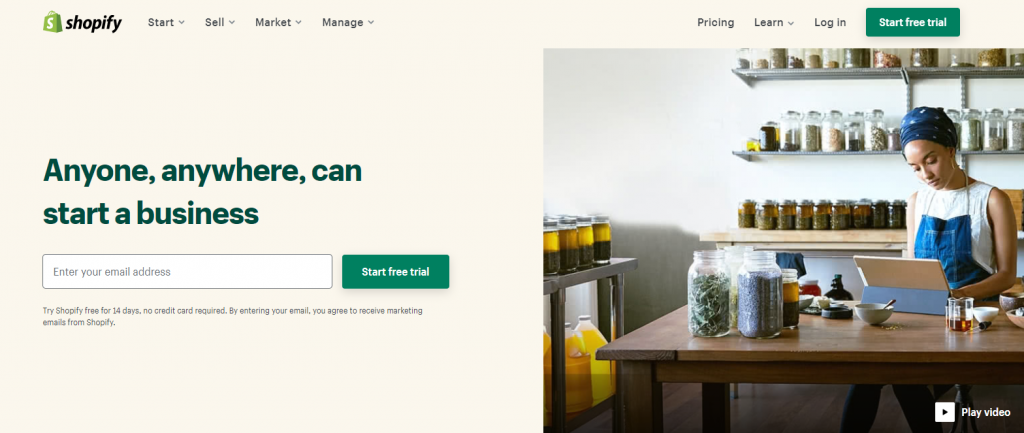 80+ templates to choose from
Simple and beginner-friendly
CSS and HTML theme customization
Unlimited bandwidth and storage
A built-in fraud-analysis feature
Don't hesitate any longer and revamp your current e-business with a new platform. Perform a Free Demo migration ASAP!
The Bad of Shopify
The basic plan retails at $29/mo, which is a little pricey
It charges transaction fees for third-party payment gateways
The Good of Weebly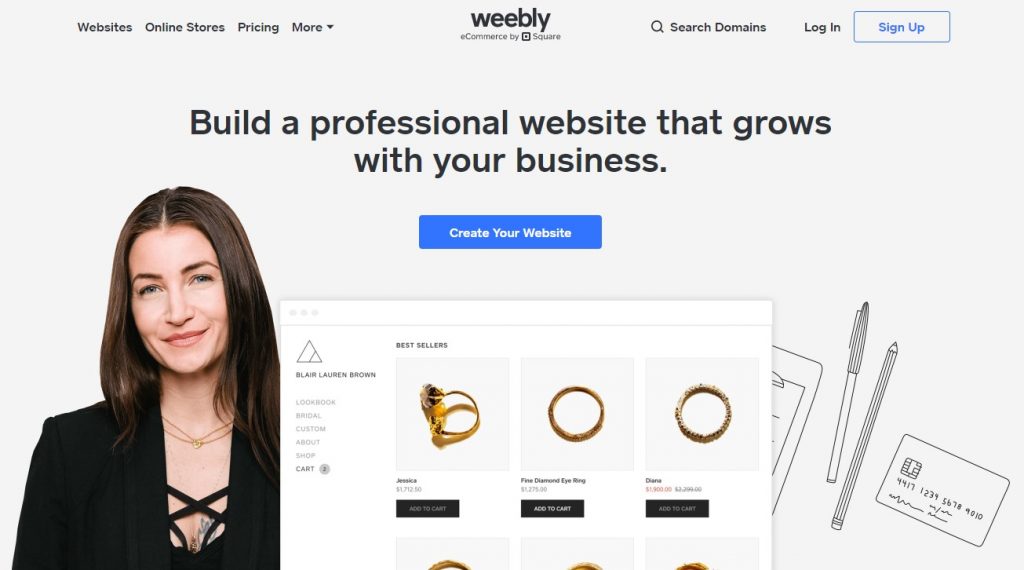 Affordable for small businesses
Free hosting support
Works with a host of third-party integrations
It comes with several tools for SEO, marketing, and analytics
It supports site management from a mobile device
The Bad of Weebly
The limited capability of the drag-and-drop design tool
It doesn't come with Artificial Design Intelligence (ADI)
Which Website Builder Is Better in Terms of Performance?
Shopify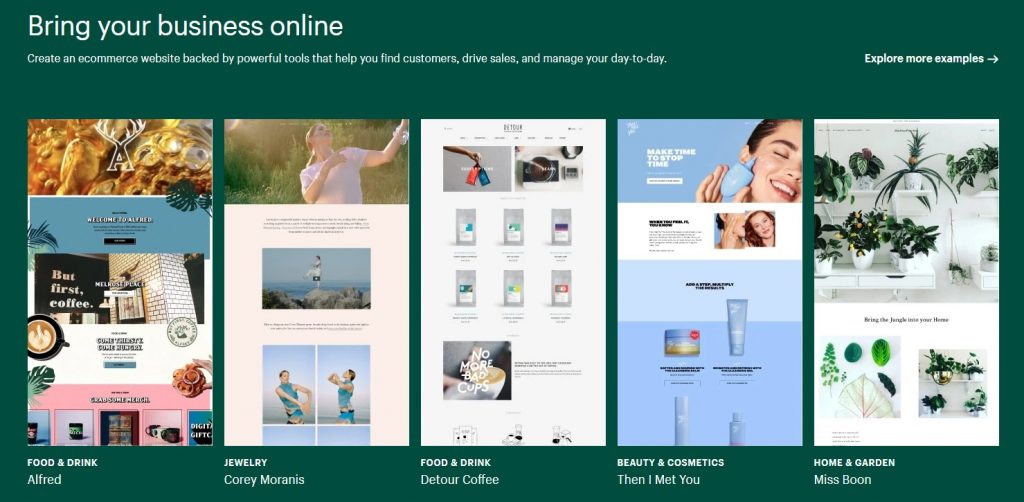 This platform is ideal for users with limited to no web design experience. It does come with everything you need to get your shop up and running with no hassle whatsoever. We particularly like the customization ability it offers. You can integrate your brand into your desired theme and provide solutions for editing CSS and HTML.
Then, there are integration options to level up your site's performance. You can even connect your Amazon account to it, which you don't often see with other solutions on the market. All in all, not many site builders rival what this particular software has to offer. It's a definite winner from a performance standpoint.
Weebly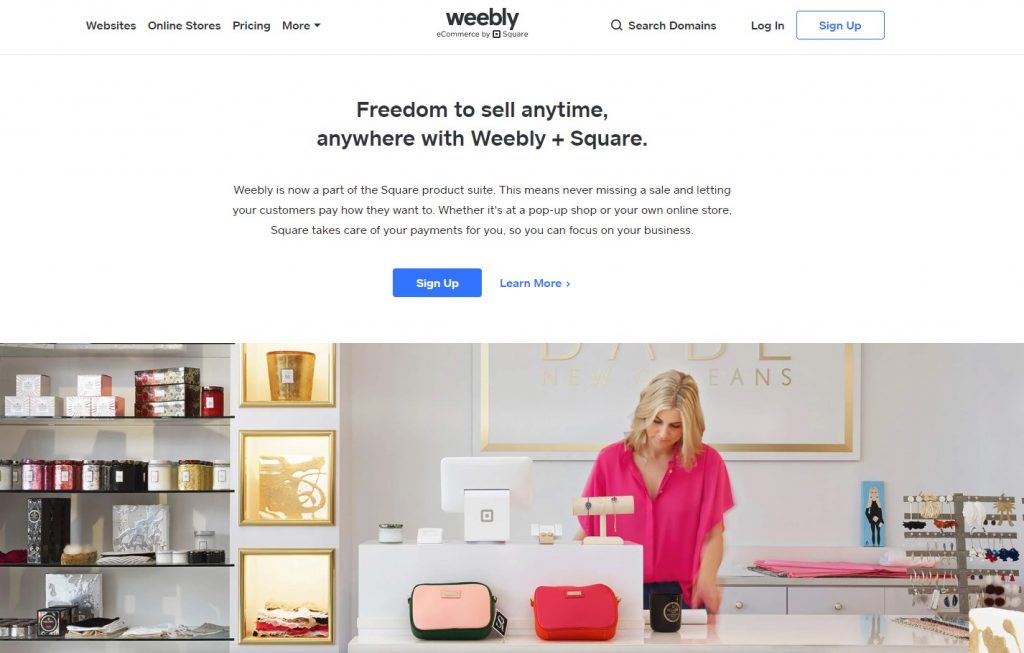 One of the most notable improvements made to the software since Square purchased it in 2018 is its straightforward navigation. Customers can find what they need using handy tools like product badges and the dynamic product-search function.
We also like the built-in email marketing feature. It lets you keep your customers up-to-date with everything that's happening in your virtual shop. You get to inform them of current offers and promotions, events, news, or anything else that increases engagement and drives up sales. The software is a simple, secure, and highly effective solution for any online startup.
Shopify vs. Weebly – Which One Is Easier to Use?
The mark of great software has everything to do with the experience users get when running it. It doesn't matter how unique the features are. If a user with no coding background can't figure out how it works, no one's going to bother using it.
Both platforms are pretty straightforward. But, if we had to pick one winner, it would be Weebly because of its drag-and-drop functionality. It's an excellent tool for anyone who has never coded a day in their life. You can even use familiar keyboard shortcuts to customize your site.
On the flip side, Shopify's drag-and-drop function is only available as a plugin from the App Store — no shortcuts there.
Comparing Features of Weebly and Shopify
Shopify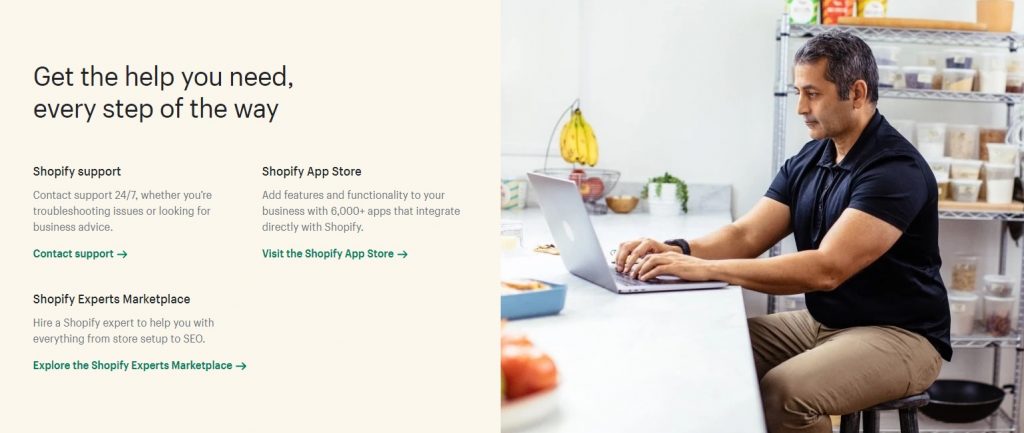 Abandoned checkout recovery. It sends emails to prospective customers and nudges them to complete a purchase in limbo.
Automatic shipping rate updates. It integrates the latest shipping rates from major carriers like FedEx, USPS, and UPS.
Customer groups. This lets you manage and export customer lists based on specific criteria such as purchase history, location, etc.
Inventory management. It keeps track of stock counts and terminates the sale of specific products once they run out.
SEO. Users can insert meta-titles, descriptions, tags, and custom URLs to optimize their product pages for search engine visibility.
Shopify vs Wix vs Squarespace: Main Features Compared
Weebly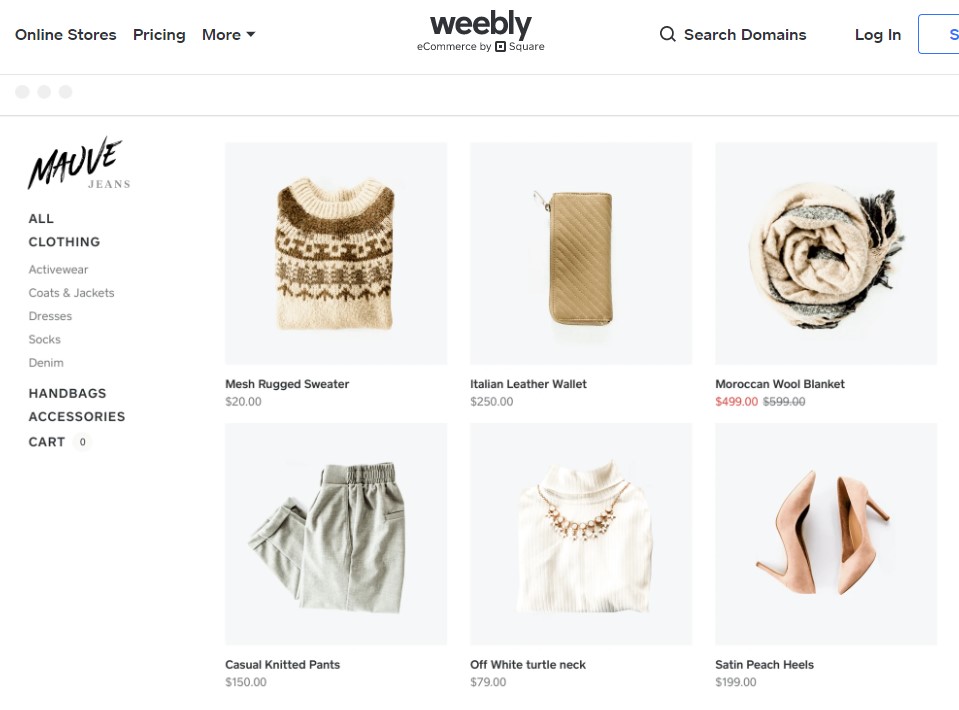 Advanced product search filters. Customers can filter search results using particular attributes like brand, color, price, etc.
Flexible selling options. This lets you host physical goods, services, and digital products like downloadable items.
Fully integrated shopping cart. It gives customers a convenient one-stop-shop experience and provides a secure checkout process straight from the store.
Inventory tracker. It lets you manage your supplies and displays how much stock is left to create a sense of urgency and boost conversions.
Mobile management. It makes it convenient to process orders, upload new items, send shipping notifications right from your mobile device.
Shopify vs Weebly - FAQs
Do I need hosting to use Weebly or Shopify
No! Weebly and Shopify provide hosting for your website, so you don't have to worry about it. Your plan even includes hosting costs, so you don't have to pay extra.
Is Weebly cheaper than Shopify?
You can start with a free account and pay just $6 a month (billed annually) with Weebly, which is more affordable than Shopify. Among its plans, the Professional plan offers the highest value at $12 per month. With a starting price of $29 a month, Shopify is significantly more expensive than Weebly. The reason for this is that it's designed to support online stores.
Is Weebly compatible with Shopify?
A Weebly site can be created for free, but additional features and services are available for a fee. With Weebly, you can create not only a website that looks great but also a blog and an online store.
Which is the Right Option for You?
Shopify is ideal if you have plans to scale in the future. Weebly is the go-to alternative for a small business with limited resources. In terms of performance, they are both solid options.
Are you thinking of switching platforms? Cart2Cart is a risk-free, automated eCommerce data migration tool. You can use it to perform the migration process without losing any valuable product, customer, or order data.
Sign up today for a free demo and migrate in four simple steps.