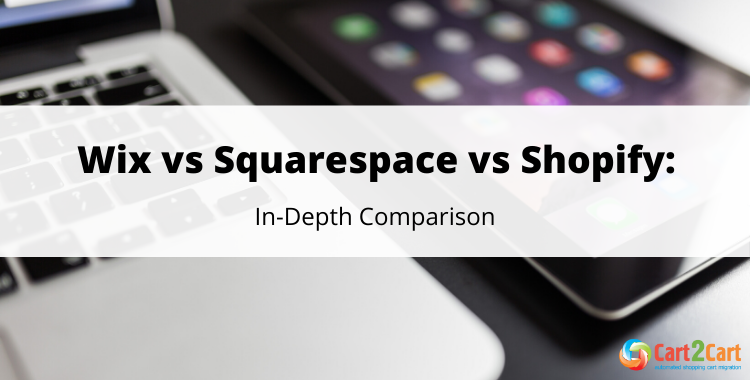 Once you've started reading this post, the question - who wins the Shopify vs Wix vs Squarespace battle - is really something you do not know. Is Squarespace better than Wix? Why is Wix popular? Just keep reading to find the answers to the most important issues!
Why should you even bother with the difference? Choosing the right platform for online business has many consequences - both short- and long-term ones. First off, by making the right choice, you can save lots of time. In the long perspective, you'll benefit from great functionality. If you've succeeded - you are happy and prosperous, once failed - you'll suffer until you migrate to another platform.
Continue reading and get to know the difference between Shopify vs Wix vs Squarespace regarding:
Shopify vs Wix vs Squarespace: Key Facts
Wix, Squarespace, and Shopify have much in common: all the three platforms are absolutely easy-to-use and extremely user-friendly. There is no need to have any tech skills to launch and manage an online store. All you have to do is to register an account. Moreover, do not worry about any technical aspects - with hosted solutions they are taken care of.
Wix is one of the most popular drag-and-drop website builders. It helps you to create an e-store and start selling a limited number of products in a split sec.
Squarespace is very easy-to-use. It was designed for blogging and currently allows selling products after connecting payment processor.
Shopify was initially designed as an eCommerce platform for launching online stores. This is it! The major difference between the three solutions - Shopify helps to sell online and offers advanced eCommerce capabilities by default.
What is the difference between Wix and Squarespace?
Both Wix and Squarespace were initially created as website builders. Due to its intuitive design, Wix is an ideal solution for beginners. It lets you establish an online store just within a few clicks. Squarespace, on the other hand, will suit creative people who are willing to spend some time on the store's design.
Let's dive into the three platforms' functionality comparison to get more details!
Shopify vs Wix vs Squarespace: Ease of Use and Ongoing Maintenance

Wix, Squarespace, and Shopify are the three solutions that are user-friendly and easy to maintain. Most importantly, you do not need any particular tech skills to make the necessary configurations. Wix comes as the easiest and would be great for beginners. The latest version of Squarespace is much simplified if compared to the previous one and requires no effort to launch. Shopify is easy-to-use with an intuitive interface. Above all, managing the web-store is effortless with Shopify. Also, with hosted solutions, there is no need to take care of updating. You can concentrate on your business and not dive into technical aspects.
Choosing hosted solutions for selling online is like buying a house. You pay for the building and customize it the way YOU like. Paint the walls, set security, get it furnished, order devices to make life comfortable, etc. What's more, you avoid all the hassle of creating something from scratch. Opting for a hosted shopping cart for a store is virtually the same - you have the structure and personalize it taking care of the nuances.
Shopify vs Wix vs Squarespace: Themes and Templates

As for the templates and designs, there is no clear winner in the competition between Wix vs Squarespace vs Shopify. All of them have fabulous, elegant, up-to-date and responsive designs adapted to different gadgets.
Wix suggests 700 stylish templates that are very creative and professionally-looking. Sometimes it is even impossible to decide which one to choose - all of them look appealing.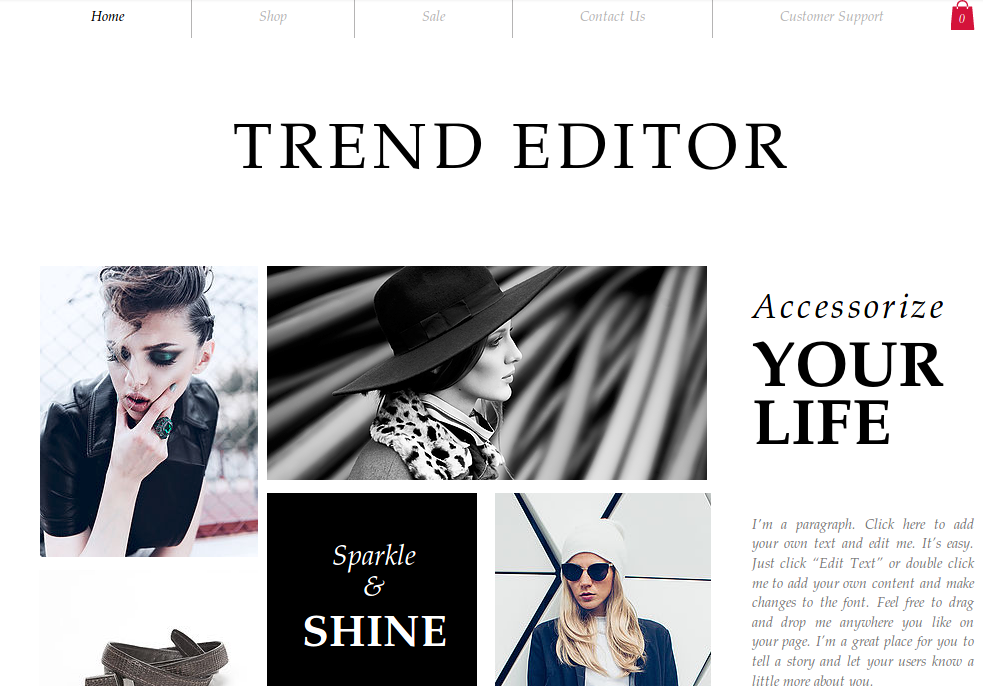 The number of Squarespace templates is a bit lower (40 designs), their quality is high and they are responsive. Moreover, it is possible to personalize them to the fullest. Squarespace offers an option of Cover Pages, and it might raise your webpage to a new level of style.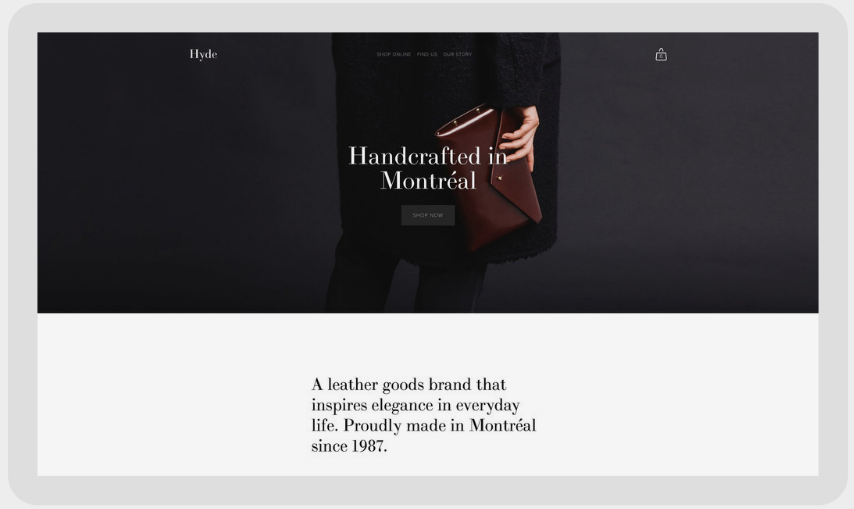 With Squarespace, you'll receive high-quality designs. Depending on the chosen template, you'll get many impressive visual effects in play, including parallax scrolling and text that gracefully fades in and out when users scroll through a site.
Shopify has over 70 designs both free and premium ones. They are stylish, elegant, and more customizable than Wix and Squarespace. The paid themes' price varies from $140 to $180. Usually, it is a one-time payment that will benefit you a hundred times in the long run. However, if your budget is limited, there are great, responsive free templates that will be a smart alternative here.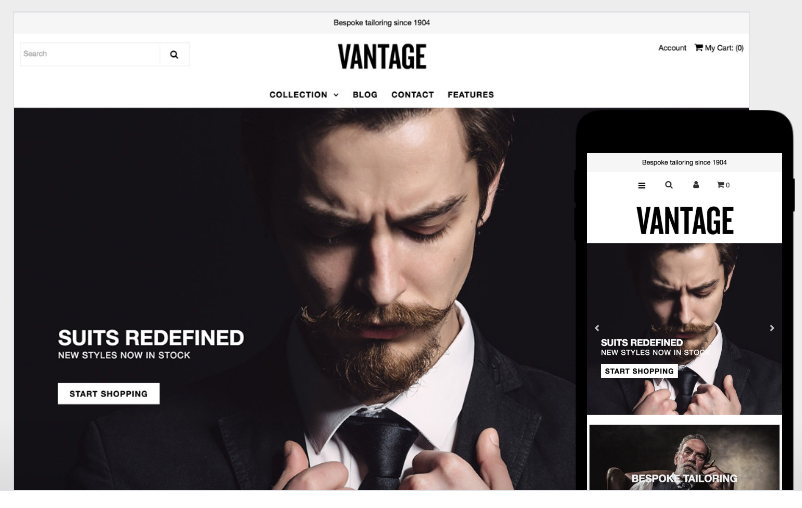 Shopify vs Wix vs Squarespace: Design Customization

Wix is fairly flexible. It has some restrictions on customization peculiar to hosted solutions, except Shopify. The main issue you might face with Wix is that once you choose a theme, you will not be able to change it. But Wix comes as a great option for portfolio web pages, small businesses, and personal blogs. In these cases, the option of changing design might not be crucial. Once you are satisfied with the chosen template, the additional features of Squarespace and Shopify might be unnecessary.
Squarespace allows editing CSS and only certain bits of HTML. Moreover, Squarespace support team reserves the right not to sustain you fully if you edit CSS of your website.
Among the three Shopify is the most flexible as it gives you full control over HTML and CSS of your website. You'll be able to create a unique site.
Level up your e-store right now!
Move to Wix, Squarespace or Shopify with Cart2Cart securely & trouble-free. No tech expertize is needed.
Migrate now
Shopify vs Wix vs Squarespace: Apps & Extensions

Wix App Market has a variety of advanced tools. They enable you to add functions to the store(booking, testimonials, pricing tables, email marketing). The majority of apps are 1-click installs. What's more, they all perfectly integrate with Wix.
Squarespace, contrarily, has a small marketplace. But all the extensions there are eCommerce related. The 3rd party plugins can't guarantee the security and high-level quality. Users often complain about this issue on the eCommerce forums. Once you feel that the 3rd party plugins puts the security of the whole website at risk - you can always migrate your store from Squarespace to Shopify or move from Squarespace to Wix Stores using our app recommended by Wix.
Shopify App Store has impressive number of extensions (over 1,200). Most of them help to boost sales and create effective marketing campaigns. There are apps on optimization your order and inventory management, enhancing payments and security, advanced analytics, etc.
The Only Post-Migration Checklist You Need After Migrating to Shopify
Shopify vs Wix vs Squarespace: Pricing

Wix pricing is fair. There are 4 payment plans to choose from. But only two of them - Vip and eCommerce - enable you to launch an online store.

To get started go to Wix official website.
Both Squarespace and Shopify have a 14-days free trial option. It is an excellent opportunity to check whether a particular platform will suit your needs and expectations.
Squarespace offers 4 plans to choose from. The price comes a bit higher than average on the market. Once you check the capability, the platform offers you'll see that pricing is fair.

If you are ready to build a store with this solution, start Squarespace free trial now.
Shopify has three pricing plans, and you can save up to 20% if you choose a 1- or 2-years subscription. All the plans enable selling unlimited products and using the advanced eCommerce functionality - Facebook Store/ Facebook Buy Button/ Pinterest Buy Butto / Twitter Buy Button/ Point of Sale, etc.

Shopify vs Wix vs Squarespace: Payment Gateways

Once you own an e-store, the range of most popular payment gateways is simply a must. When your clients decide on a purchase, they should have all the means to transfer the money. In this aspect Shopify comes as a lucky ticket offering over 100 different payments gateways, including the most popular one - PayPal.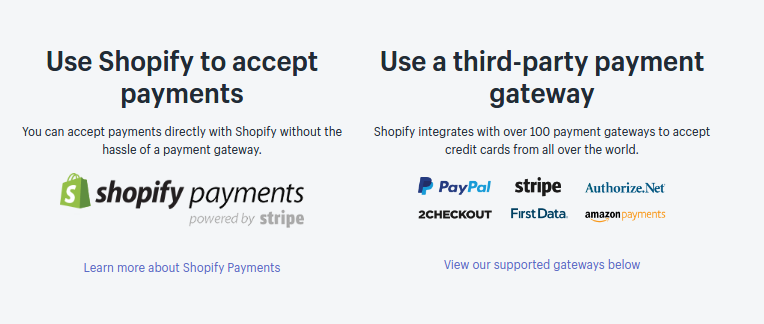 Wix offers 30 payment gateways. Squarespace, contrarily, has a restricted number of payment providers and cooperates only with Stripe and PayPal.
Squarespace vs Wix: Find a Perfect Tool for Building You eCommerce Store
Shopify vs Wix vs Squarespace: eCommerce Functionality

The website builders Wix and Squarespace offer users all the basic functionality necessary for eCommerce (e.g., sales channels, product options, and variants, abandoned carts, multi-currency, etc.). But keep in mind that you'll need to upgrade to a Business plan with Squarespace and Business Basic or higher with Wix.
Shopify allows your website to grow with your business. There is no need to pay for the advanced eCommerce features you do not need. You can add them once they are necessary. Shopify is the strongest with high-tech functionality, feature-packed solutions with a vast set of advanced tools. Shopify also has much to offer you out-of-the-box:
Selling unlimited products
Full blogging platform
Integrations with Amazon, Facebook, Pinterest, Facebook, etc.
Shopify POS
Free SSL certificate (even for non-commerce pages)
Flexible shipping rates
100 payment gateways
Abandoned checkout recovery
Multiple languages
Social media integration
Integration with Dropshippers or Fulfillment Centers
Discount codes and coupons; Gift cards
Search engine optimization
Google Analytics tracking and advanced Reporting tools
Inventory management
Shopify vs Wix vs Squarespace: SEO Capabilities

The chance that your client will know your store's exact name is low. Therefore, Google ranking is crucial nowadays. What's the point of having a website without visitors? Shopify is a real winner in terms of SEO. SEO capabilities of Wix and Squarespace are a bit restricted. Why is Shopify leading? Because it offers 100% crawlable, clean code customization of page titles, meta descriptions, image alt texts, and a variety of free and paid plugins, that you can find on the official marketplace, designed to boost your positions in Google.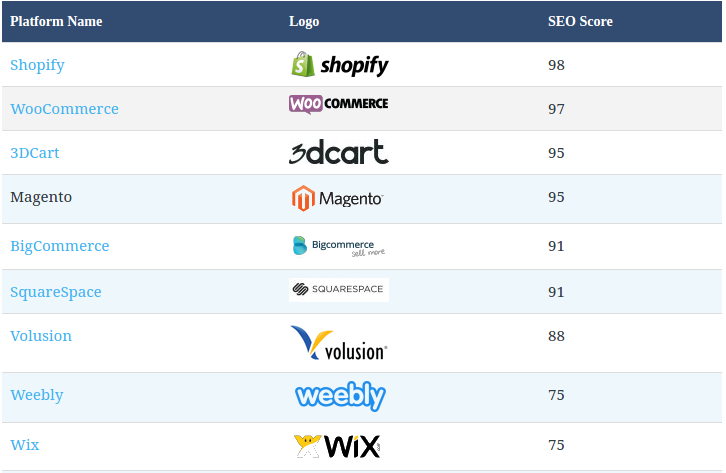 Shopify vs Wix vs Squarespace: Customer Support

All the three solutions offer extensive support. Wix offers users a Help Center with detailed documentation and guides. Additionally, there are lots of video tutorials. If you can not find the answer yourself, it is possible to reach the support team via email, phone or social media channels.

Squarespace and Shopify are a bit more advanced concerning support. Squarespace offers assistance by email and a live chat. Also, there's a vast collection of video tutorials, help guides and webinars.
Shopify provides its customers with professional assistance 24/7 via live chat, phone calls, and emails. You can easily find the required answers in Shopify Help Center and visiting their Forums. Support here is really advanced.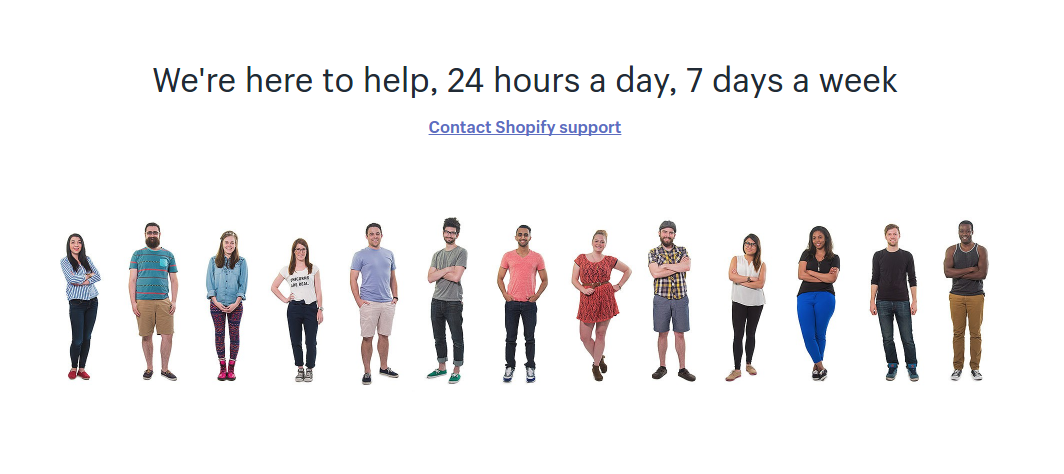 All in all, there is no absolute winner in the battle of Shopify vs Wix vs Squarespace. All three solutions are easy-to-use. The final choice will depend on your business's needs and the goals you are willing to achieve.
Is Shopify or Wix Better?
Shopify is a pure eCommerce platform built with online shopping in mind. It suits the mid- to enterprise size businesses. Wix, on the other hand, is a website builder that may satisfy the needs of small to mid-sized stores. Moreover, this solution is primarily used for the creation of non-profitable web pages.
Squarespace vs Shopify: Make the Most Out of Your eCommerce Platform
Which eCommerce platform suits you best?
Shopify vs Wix vs Squarespace. What's the outcome?
In short, newbies willing to set up and manage small and medium-sized web stores, usually find it comfortable to work with Wix and Squarespace. Shopify, contrastingly, is a go-to for those entrepreneurs searching for deeper web store design customization.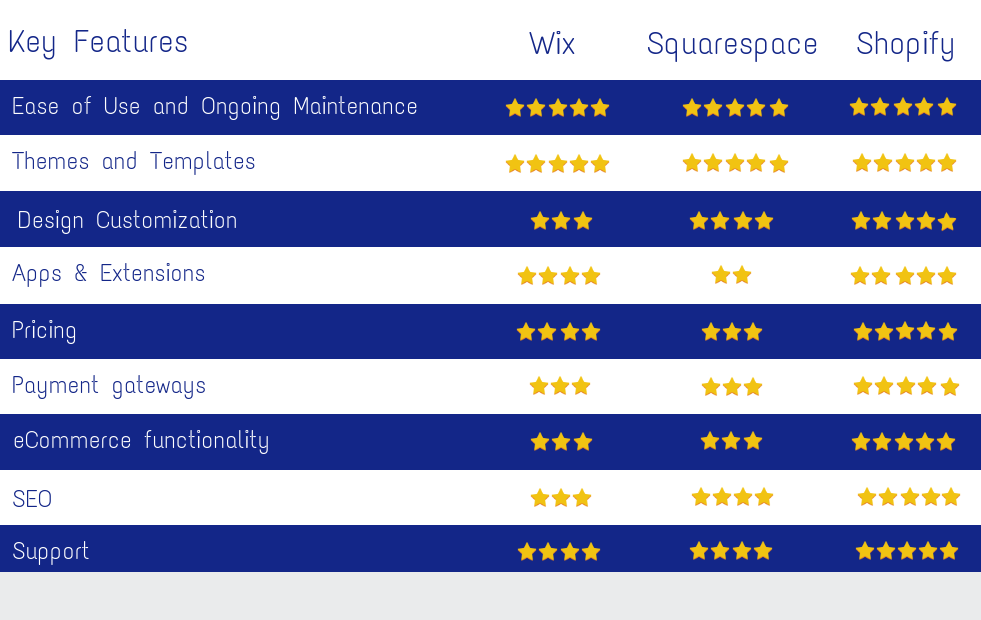 If you're currently running a store, but wish to switch to another eCommerce solution - with Cart2Cart it is a matter of 3 simple steps. To get more information on migration to Wix follow the link - Wix Migration. If you want to move to Squarespace or Shopify - Squarespace migration and Shopify migration. In addition, a Free Demo is a great opportunity to see how your store will look on new, enhanced platform.
Use your chance to get highly-flexible store just in a few clicks. Start Free Demo and check the advantages of automated switch right away!