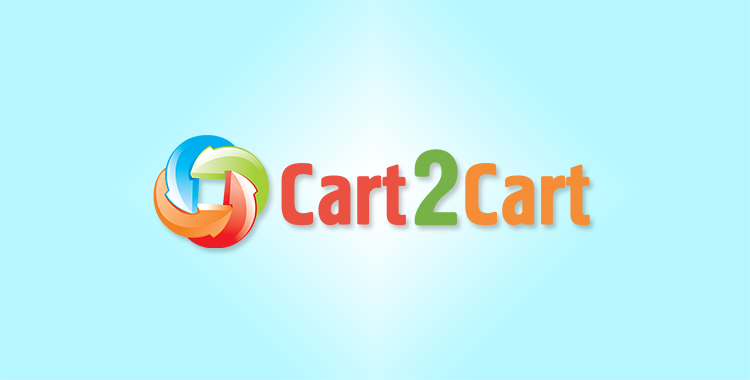 Ecommerce technologies are rapidly developing, continually offering new solutions that became a serious challenge for businesses to be up to date with the latest trends & innovations. That is why more and more e-merchants decide to switch their shopping carts to get new benefits and growth opportunities. Ecommerce re-platforming might be vital if you need new features, which your current shopping cart doesn't support. Often older platforms are struggling hard to meet demands of growing businesses while modern shopping carts offer more default functionality.
How to know it`s high time for eCommerce re-platforming?
Cart2Cart prepared some of most outstanding reasons that may give a kick for changing your current platform to a power-packed one:

# Your site has low loading speed
It`s not a secret that high-quality optimization in nowadays digital world is inevitable for business growth. The customers expect your page to be loaded within 3-5 sec, not more. If your current website doesn't offer them such a pleasant experience, best way to cope with this problem is to switch to a better shopping cart or hosting provider.
# Your site is not user-attractive
Appearance of your store is another essential factor that is a must for consideration. You may easily dress up your store with the help of professionally-looking themes that can be effortlessly customized to your taste. The world-known example of responsive themes and top-notch design is Shopify that can be effortlessly set up without developers` assistance.
#Your platform is not SEO-friendly
It`s crucial for your platform to offer advanced SEO features, helping your website rank higher in SERP. If your platform doesn't give you access to advanced reports & analytics, you won't gain an ongoing flow of happy customers to your store.
# Your platform doesn`t provide support
Currently, most of eCommerce engines offer support & consulting. Depending on eCommerce platform, you can benefit from both open-source solutions with extensive documentation and self-hosted platforms with 24/7 support assistance. Good examples of enhanced open-source support are WooCommerce, PrestaShop, OpenCart, Magento when the best hosting engines offering advantageous day and night assistance are Shopify and BigCommerce.
After evaluating the paramount platforms features, let`s discover the following: How to ensure the successful re-platforming?
Tips on e-Commerce re-platforming
If you're targeted at elaborating a perfect store environment and have a desire to launch an e-Commerce re-platforming, you should be aware of the next steps:

Accurately investigate your current platform to determine what major and minor features you are missing from customer's and owner's perspective.
Carefully detect your desired solution infrastructure, make sure you have a proper level of tech skills to maintain the system properly. One more thing that is worth your attention is evaluating whether your existing engine is compatible with the chosen platform.
Choose the migration way according to your tech knowledge and skills because asking for developers` hand may burn a hole in your pocket. It`ll work out best if you initially opt for alternative solutions that don't require IT assistance.
To make your shopping cart migration easier, Cart2Cart recommends looking at infographic, which was posted by Ecommerce Partners. After getting acquainted with it, you will understand:

importance of re-platforming
what to avoid while migrating to another cart
what are the goals and key components that should be aimed and achieved
how to diagnose and deal with the problems during re-platforming
what to expect after migration

How to perform a successful eCommerce re-platforming?
When we finally approached the stage of migration ways, it`s important to determine the most common switch options:

Migration scripts that require some programming skills to implement it.
Free op paid plugins that need to be of high-quality, otherwise, it may cause frustrating experience with data corruption or full entities breakdown.
Automated migration service that can be an awesome solution offering a painless migration setup with no user`s interference.
If you feel that the last variant is the solution that can satisfy your needs, Cart2Cart, the world's leading automated migration service, comes in handy!
Why Cart2Cart?
Easy and secure, Cart2Cart lets you perform top-notch platform switch without technical expertise.
You don't need to worry about your current store performance; the service will keep it online and available during the whole migration procedure. That`s not all Cart2Cart has to offer:

Database migration to 75+ shopping carts
Widest range of transferable entities
24/7 support
Unprecedented data migration speed (a full-scale switch will be finished within a couple of hours)
So, that's re-platforming! If you already made a decision to move from your platform to another, don`t waste your time and start a Free Demo Migration now!