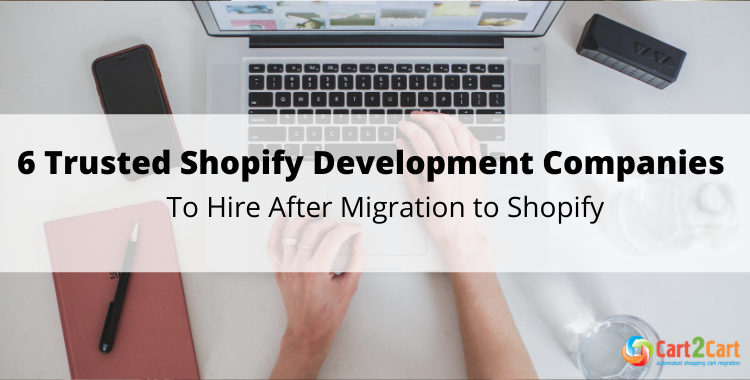 If you want to take your online business a level up with Shopify but don't know where to start, you are sure to find the right agency in this post. Read on to find a brief account of the leading Shopify companies in the world, that we've carefully vetted for you.
Shopify is one of the most popular and advanced eCommerce software on the planet, with almost 20 percent of the market share. It's second only to WooCommerce and outpaces competitors like BigCommerce, Wix, and Magento.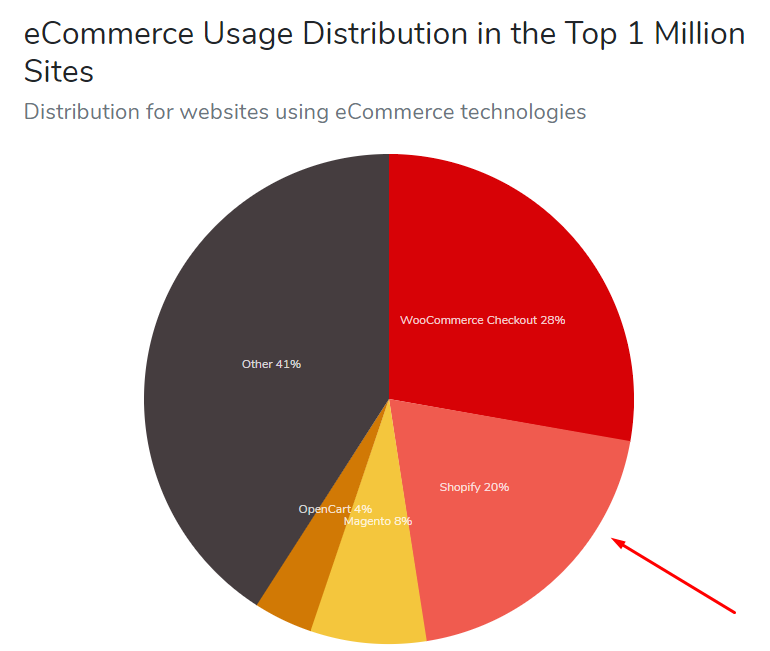 According to the Cart2Cart in-house statistics of the previous year, Shopify is the #1 eCommerce solution that online entrepreneurs were migrating TO during 2019.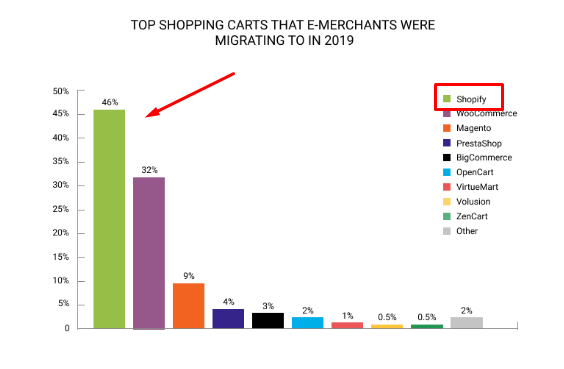 With so many Shopify migrations performed (46%), Cart2Cart has been recognized as an official Shopify partner. Recently, the service has developed lots of modules aimed to make the replatforming from other shopping carts to Shopify a stress-free experience - Store Migration to Shopify, WooCommerce Import, PrestaShop Import, Wix Import, etc.
Such stats indicate a colossal market demand which, in turn, calls for a market offer of many Shopify developers.
Whether you need to set up a new Shopify store or to migrate from another eCommerce platform to Shopify, there are hundreds of web development companies/agencies/studios ready to take on your Shopify project. But, having so many options presents a challenge: which Shopify agency is best for your project? Below is a list of the most skilled Shopify teams reputed for building successful stores on this popular shopping cart.
Note: The basis of this selection includes the companies that we've worked with on some shared projects. Of course, there are many more great Shopify freelancers, companies and agencies, however, the following are the best from our experience.
Polar Bear Commerce

Polar Bear Commerce is a team of passionate Shopify experts, eager to help you "build-up the business on YOUR terms and grow faster than ever". Having more than 7 years of experience, they create unique, engaging, and results-focused Shopify stores. They provide end-to-end custom solution development including store setup, marketing strategy, design activities, etc.
Provided services:
Store setup
Marketing
Advanced development
Design
Notable clients:
Ribatex.dk
Woman Zone
Interior Deluxe
Blue Stout

Blue Stout is a team of high-skilled eCommerce strategists, designers, and engineers that "turn stores into beautiful, high-converting, profit machines". They help eCommerce companies grow revenue by increasing conversions and repeating purchases, building automation systems to nurture visitors into buyers, designing beautiful eCommerce stores, etc.
Provided services:
Ecommerce Shop Design & Development
Mobile Design & Development
Conversion Rate Optimization
Ecommerce Audits
One-On-One Coaching
Notable clients:
LeafLink
The Wod Life
Red Nose Day
Tanya Taylor
Something Digital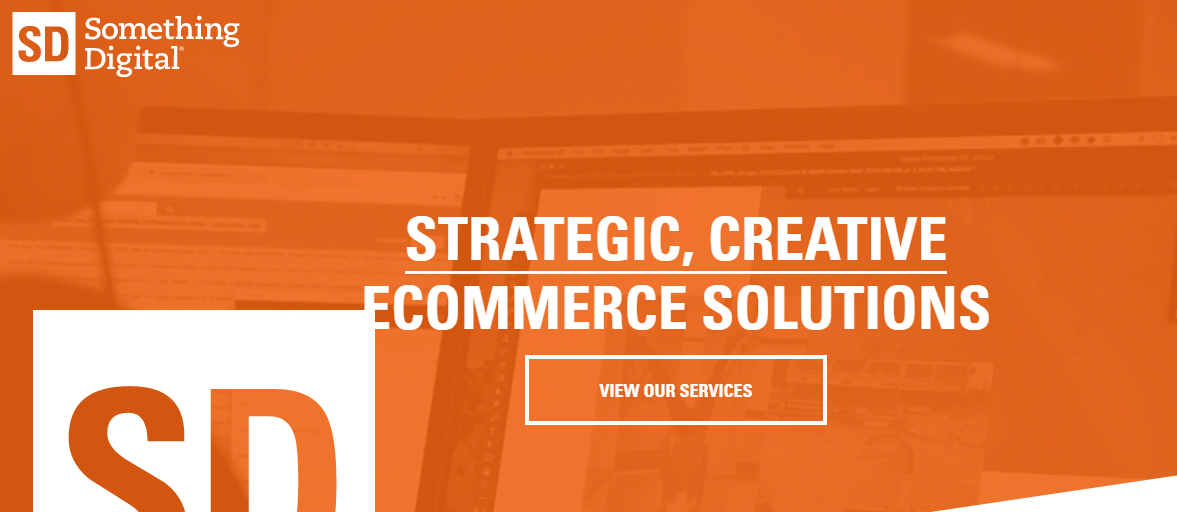 Something Digital is a full service web design and development company that focuses on eCommerce, website design, digital marketing, and user experience. As an official Shopify Plus Partner, SD designs and builds stunning Shopify Plus-powered stores for different industries. SD is known as a go-to agency for online entrepreneurs planning to build and design truly unique online stores that help their business grow.
Provided services:
eCommerce & websites
User experience & design
Digital strategy
Accessibility
Notable clients:
Sferra
Neocell
Zebit
Favor
Mity
Ayko

AYKO is another digital agency that grows market-leading eCommerce experiences with ingenuity, innovation and imagination. With a team of 80+ professionals, AYKO is one of the largest agencies in Europe. No matter whether you are looking to migrate to Shopify or simply want to fine-tune your online strategy and boost your conversion rate, AYKO offers a wide range of services and packages to meet any individual requirements.
Provided services:
Digital marketing
Development
Creative
Adobe experience cloud
Notable clients:
Aztec Diamond Equestrian
Steel City Lighting
New English Teas
Juno

Juno is a web development and design studio that aims to "make your life easier" by revamping your site, launching new marketing strategies, and increasing the overall revenue. Their team of developers are always ready to test your online store, customize the widgets, create personalised extensions, develop beautiful design, etc. to help your online business grow and become a global brand.
Provided services:
Marketing
Web design
Development
Copywriting
Branding
Integration
Animation
Notable clients:
Nottingham Forest
Crumbs & Doilies
Chinti & Parker
Hanon
Arena Flowers
Shopify Norge

Shopify Norge is a digital agency that offers a full circle of Shopify-based development and consultancy services in Norway. Here you can get advice on every Shopify-related manner including design and technical setup, integrations, and much more.
Provided services:
Design & development
Technical configuration
VAT, shipping, dropshipping, etc.
Final Slice
If you need help in building, designing, or marketing your eCommerce store but are at the very beginning of the road, consider the above-mentioned Shopify agencies. Choose the best among them according to your specific business requirements and make your Shopify startup journey smooth.
Feel inspired to become a part of Shopify glory? Make use of the Cart2Cart service and migrate to Shopify in a fully automated way. When done, you can turn to the companies described above to accomplish all the necessary services for your new online store.