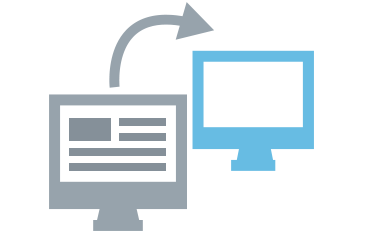 What Is Migration Insurance?
It sometimes happens when you need to restart migration all over again: during the post-migration store development data might be modified and you need to remigrate it, source or target carts were incorrectly installed, data was corrupted with 3-rd party module at your shopping cart, etc. Since you can't predict all the circumstances that may happen in the future we offer you an opportunity to insure your migration and get a possibility to restart the same migration.
Why Migration Insurance?
Migration Insurance offers you a number of benefits:
No need to worry about unforeseen circumstances - your migration is insured and can be restarted in a few clicks.
Save money - insurance price ranges from 9% to 13% of total data transfer price while ordering Remigration Service will cost you 50%.
Minimize time expenditures - restart migration on your own without contacting us, spending time on separate payment, etc.
Please Note:
Source and Target Store URLs and shopping cart types should be the same as once used during your initial migration.
Migration Insurance doesn't allow you to have Additional Options that weren't included during the initial migration on your own. You will have to contact our Support Team to make it possible. Moreover, each extra option is charged separately.
You will have to clear all the data that was moved to your Target Store after initial migration. Data clearance is provided as a free Additional Option. Since this process is irreversible we highly recommend to backup your data. Find more info about why this option is mandatory.
How Much Does It Cost?
The cost of Migration Insurance varies from 9% to 13% of the total data transfer price and depends on the time and number of restarts you would like to make. You will be able to choose the most valuable for you option at Migration Wizard right after the Demo Migration.
Basic


Migration Insurance


+9%
Extended


Migration Insurance


+11%
Premium


Migration Insurance


+13%
Number of Migrations
+1
+2
+3
Insurance Period
7 14 days
14 28 days
60 80 days
Note: Due to the Covid-19 pandemic, we have prolonged the Migration Insurance period for all plans. They are valid for all migrations with insurance through January, 1.
For more information about Migration Insurance you can check this page.