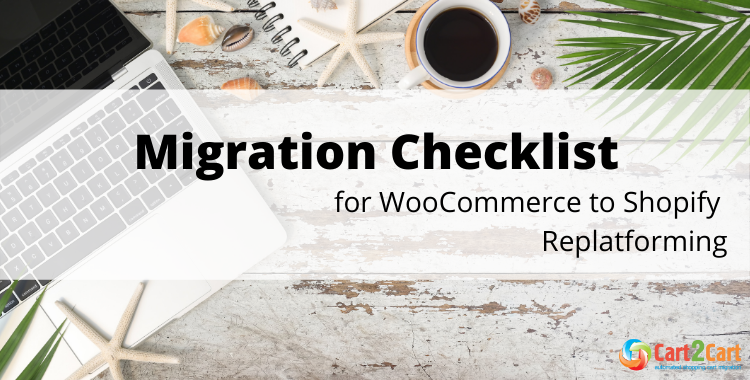 To help e-merchants go through the WooCommerce to Shopify migration, we've created this checklist to make the process efficient and trouble-free. While it is not a complete solution to all possible issues that can be encountered during the replatforming, it is still a decent starting point. Make sure you also check out the full WooCommerce to Shopify migration tutorial which will walk you through each step of the process.
Pre-Migration Tips
Prepare your WooCommerce store
Use the available backup plugins, or benefit from a backup option provided by your hosting service.
Perform WooCommerce store data audit
Determine what of your WooCommerce data should be kept, deleted or replaced.
Prepare the Shopify store
Get your Shopify store ready
Install the Shopify store and make it available online.
Choose the default Shopify theme.
WooCommerce to Shopify Migration Checklist
Set up the Source cart
Select WooCommerce as a Source cart from the pop-up menu and enter the store's URL.

Install the Connection Bridge
Download a file to your computer and unpack it from the zip archive. Then paste it to the root directory (more details here).
Set up the Target cart
Choose Shopify as your Target cart and install the "Migration for Shopify" app (go here for more info).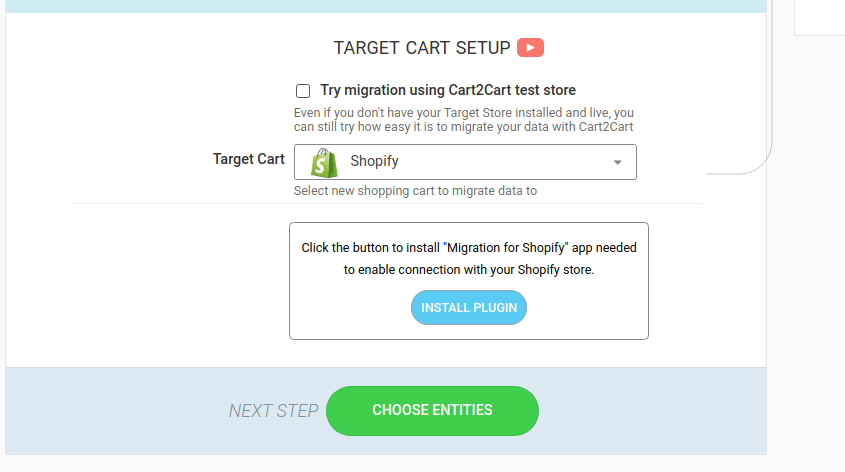 Select data for migration
Specify the store entities you want to transfer to your new Shopify store.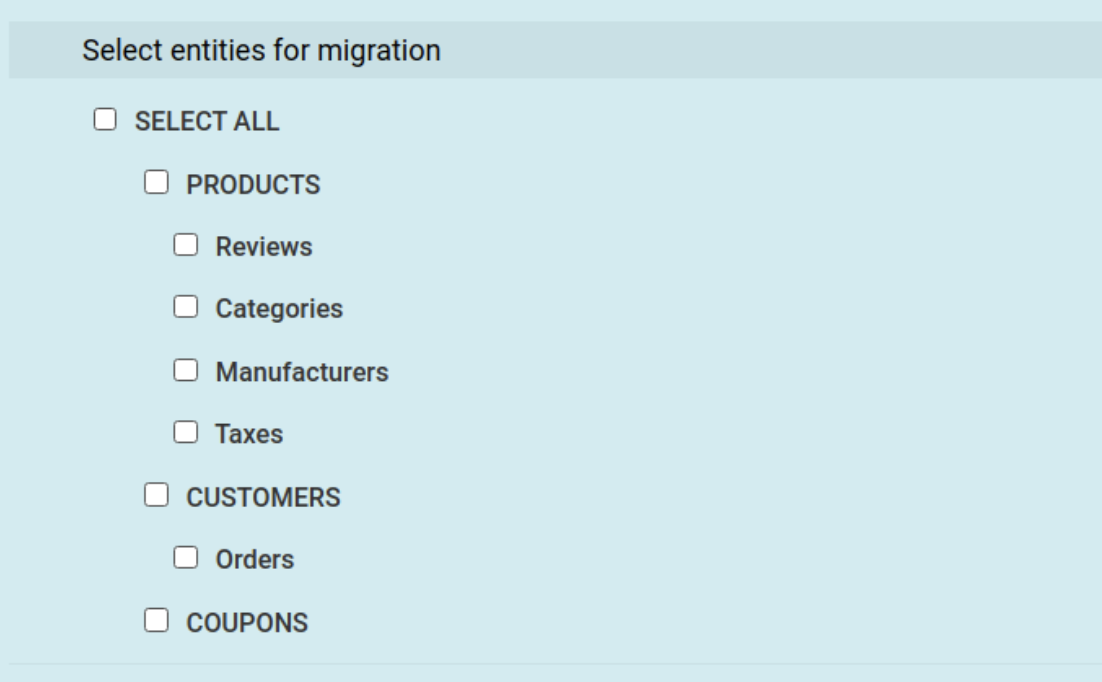 Specify additional migration options
Choose the additional migration options to ease the process of data transfer.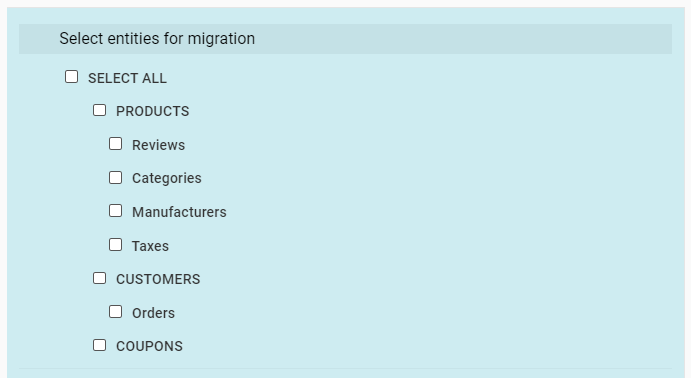 Map customer groups & order statuses
Match your WooCommerce order statuses to corresponding ones on Shopify.
Run free Demo migration
Transfer up to 10 entities to Shopify for free within 30 minutes (more info here).
Start Full migration
Click the Start Full Migration button to initiate the Full store database transfer to the new Shopify store.
Please, visit this post for more info about Shopify migration.
Post-Migration Tips
Perform a test purchase to see if everything runs properly.
Find the apps you need with Shopify store
At Shopify App Store find the required extensions to take the place of those that you've previously used in WooCommerce.
Invite customers to reactivate their accounts
With the help of the "Bulk Account Invite Sender" app send an invitation to all your customers.
This post includes more detailed and in-depth info about post-migration DO's.
The process of WooCommerce to Shopify migration can be simple if you plan ahead and use the provided checklist. Following it step-by-step will help you avoid unnecessary hiccups during and after the replatforming.
WooCommerce to Shopify Migration Checklist - FAQs:
Should I move from WooCommerce to Shopify?
It is impossible to provide an exact answer to your question. That depends entirely on your business needs and objectives. If you need complete control over your e-commerce store with a wide variety of plugins, extensions, and themes, then stay with WooCommerce. But if you are looking for a platform that is easy to set up and offers a wider range of templates, then Shopify is a better way to go.
Is it possible to migrate product costs from WooCommerce?
Cart2Cart supports the transfer of product costs. You're only required to install the following plugins before the migration:
How to create product redirects after migration from/to WooCommerce?
While migrating from WooCommerce, Cart2Cart creates product redirects to the new products and categories. However, it is necessary to install the free "Redirection" target="_blank">"Redirection" plugin before initiating the data transfer.
Will migration to Shopify affect my existing WooCommerce store?
It has no effect on the performance of your current WooCommerce store - your existing WooCommerce store will be 100% available for customers after the WooCommerce to Shopify migration is done.
What is the actual price for WooCommerce to Shopify migration?
As a result of Cart2Cart's flexible pricing policy, the migration price is based on the number of entities to be migrated and the additional migration options that you choose. By selecting your Source and Target platforms in the Cart2Cart Estimator, you will be able to get an approximate estimate of the cost of your WooCommerce to Shopify migration in few seconds.
Ready to migrate your e-store from WooCommerce to Shopify without codes and scripts? Run a free Demo and see how easy it is to switch eCommerce platforms in an automated manner.