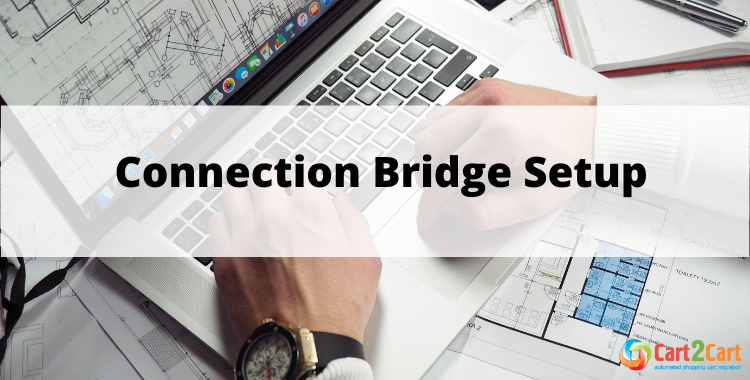 In the era of unlimited opportunities and complete digitalization, every company strives to make its products highly accessible and user-friendly. Taking into consideration the fact that store migration is usually an inevitable procedure for almost all the online business owners, Cart2Cart provides its clients with a simplified approach to data transition. Every possible step is aimed at making the replatforming more seamless and trouble-free.
One of the aspects of store migration is related to the Connection Bridge installation. Further, we'll explore the notion of the Connection Bridge and the possible ways of its setup.
What is a Connection Bridge?
Connection Bridge includes files that become a mediator helping to retrieve data and provide interaction between your stores. They have unique tokens and make the transfer accurate and secure. In practice, this Bridge helps to connect two shopping carts prior to the migration. But keep in mind, that it will function properly only if located in the root folders of your stores.
Migration with Cart2Cart consists of a few simple steps. As the service is automated, e-merchants usually don't experience any inconveniences and difficulties. However, if you're migrating to or from an open-source solution, you will have to download the Connection Bridge files during one of the steps of the Migration Wizard. The Bridge can be downloaded in two ways - manually or automatically.
Ways to Set up the Connection Bridge
Cart2Cart's clients have the possibility to choose between two ways of Bridge setup - manual and automated. By default, they're offered to do it manually, but this option can be changed in the Migration Wizard.
Manual Way
You'll need to download the Connection Bridge by clicking on the "Download Bridge" button.
Unzip the 'connection_bridge.zip' file and paste the bridge2cart folder to the store's root folder using the FTP client (e.g., FileZilla, WinSCP, FileFTP, CuteFTP).
In case everything works correctly, you will get the notification that the Connection Bridge has been successfully installed.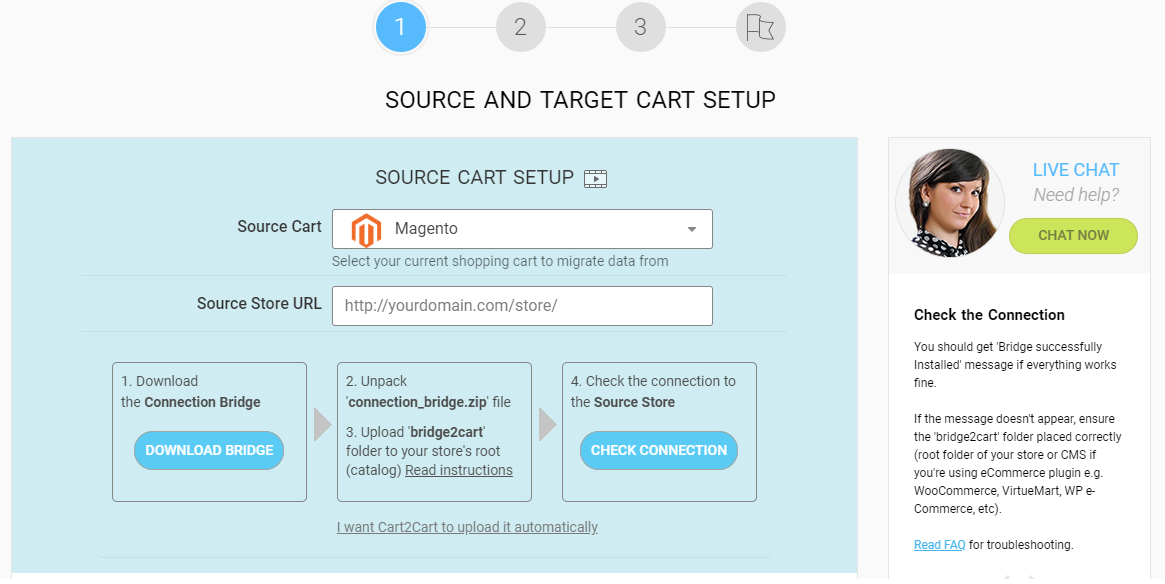 Please take time to watch our video tutorial on Connection Bridge installation. It is applicable to all self-hosted shopping carts.
Automated Way
During the Source/ Target Cart Setup, choose the option that helps to perform the automated Bridge instllation and provide your FTP details:
Host;
Port;
Login;
Password;
Directory.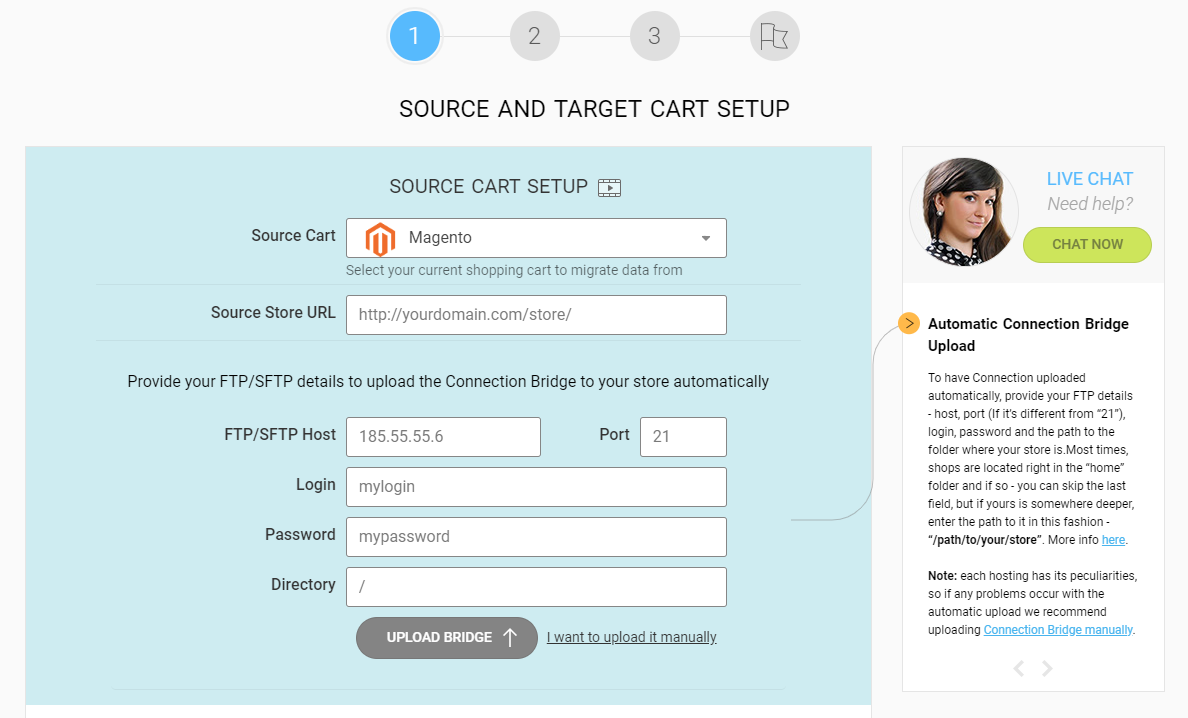 After providing all the needed information, you can proceed to the next step and start your migration.
It is strongly recommended not to remove the Connection Bridge files from the FTP during the platform switch. It can be deleted from your computer only after the migration is completed.
That's all you have to know to successfully install the Connection Bridge and start the store transfer. Don't waste your time and create a striking e-store using Cart2Cart migration service.