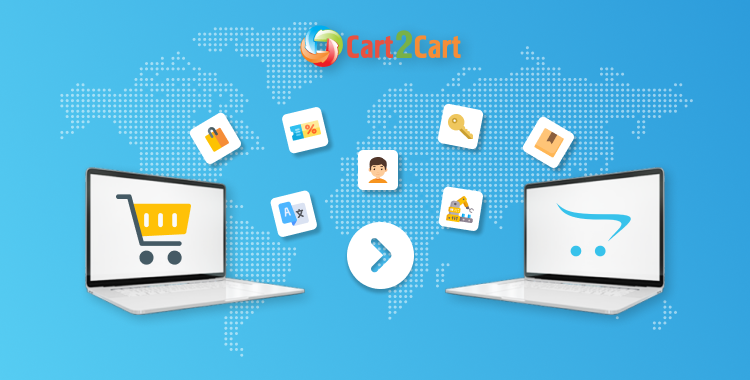 We are now living in the era of OpenCart 3.x and many entrepreneurs are faced with a big dilemma - should they upgrade their current OpenCart version to the latest one or not? Is it possible to upgrade OpenCart without any data loss or similar disasters?
Web technologies are constantly moving forward, such as new versions of OpenCart are continuously being introduced. Lots of developers have been working hard to improve some prominent features of OpenCart 1.x - 2.x and add many useful ones. Although much of the code is the same from the initial OpenCart, much of it has been written from the ground up, and the changes are really significant. Therefore, there is no core upgrade path, this is indeed a migration that is often treated as not very light undertaking.
Why Upgrade OpenCart?
In fact, there are many benefits of switching to the latest version of OpenCart, but we will mention only the crucial ones:
Marketplace and Translations integration into the Admin Panel;
Theme Editor ability to modify default templates;
Language Editor function to change any texts within the store;
Integration with Crowdin, localization management software;
Multilingual SEO.
Overall, the above-mentioned improvements are mainly directed at optimizing and streamlining OpenCart store management for merchants. Customers, on the other hand, are guaranteed the quality and user-friendliness, renewed user-interface design, added templates editor, handy admin filter, a wide range of essential functions, etc.
How to Upgrade OpenCart?
Once you've decided to put your current Opencart online store a step forward with its latest version - you might probably be thinking over the way of upgrading. One more critical thing to keep in mind - the changes between various OpenCart versions are quite significant and substantial and this fact made the process not upgrading, but migrating in every sense of the word. This is rather a complicated process that expects a certain level of experience if done manually. However, Cart2Cart automated migration service has been specifically developed with the end-users in mind making the tool accessible for everyone (experts and average users alike). With this converter, you may stay focused on your business issues while it takes care of all migration hassles in a totally automated manner. Need more info? Keep reading the article and get ready to perform the migration without intensive hands-on.
Preparing for the Upgrade
Backup your current OpenCart
The first and most important step is to backup your current database so it is easier to come back in case you find any issue. There are 2 methods to do that: you can either use the built-in OpenCart functionality or log-into your phpMyAdmin and do the backup from there.
Get the current and new OpenCart stores ready
Firstly, take time to download the latest OpenCart version. Once done, you need to unzip the OpenCart installer file to a location specified on the system for installing the required OpenCart version. When ready, make sure to find the required OpenCart stores' credentials.
Test Migration Preview
Now it's the right time to benefit from the possibility to perform Demo store data migration to a Cart2Cart Test store instead of migrating data to your new OpenCart. All you have to do is just to tick the checkmark on "Try migration using Cart2Cart test store" (above field "Target Cart") and you can proceed with your upgrade. Test stores are provided for free, they are safe and exist 3 days after the migration.
Calculate the Exact Price of Your Specific Migration Case
Before proceeding with the migration process itself, you can estimate the cost of your OpenCart upgrade. In the matching fields of the Migration Estimator provide the number of products, customers and orders and in a few moments get the sum calculated.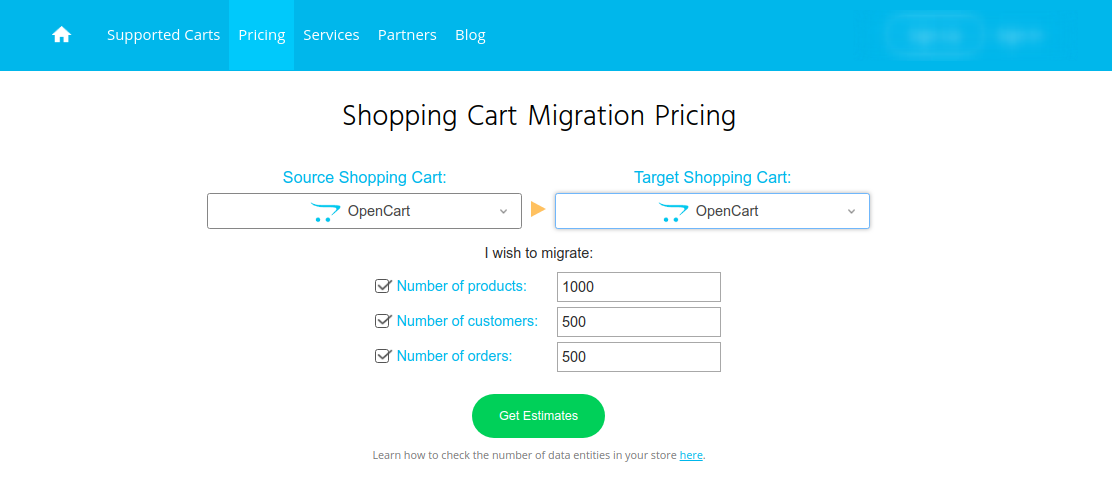 OpenCart Upgrade. An Automated Solution
Set up the Source & Target carts
To initiate the upgrade process, specify OpenCart as a Source Cart and provide your current store URL in the matching fields of the migration wizard. Once you've downloaded the Connection Bridge (so-called "gateway" to access your current store's data), unzip it and upload it to your current OpenCart root folder. Perform the same action with your Target OpenCart.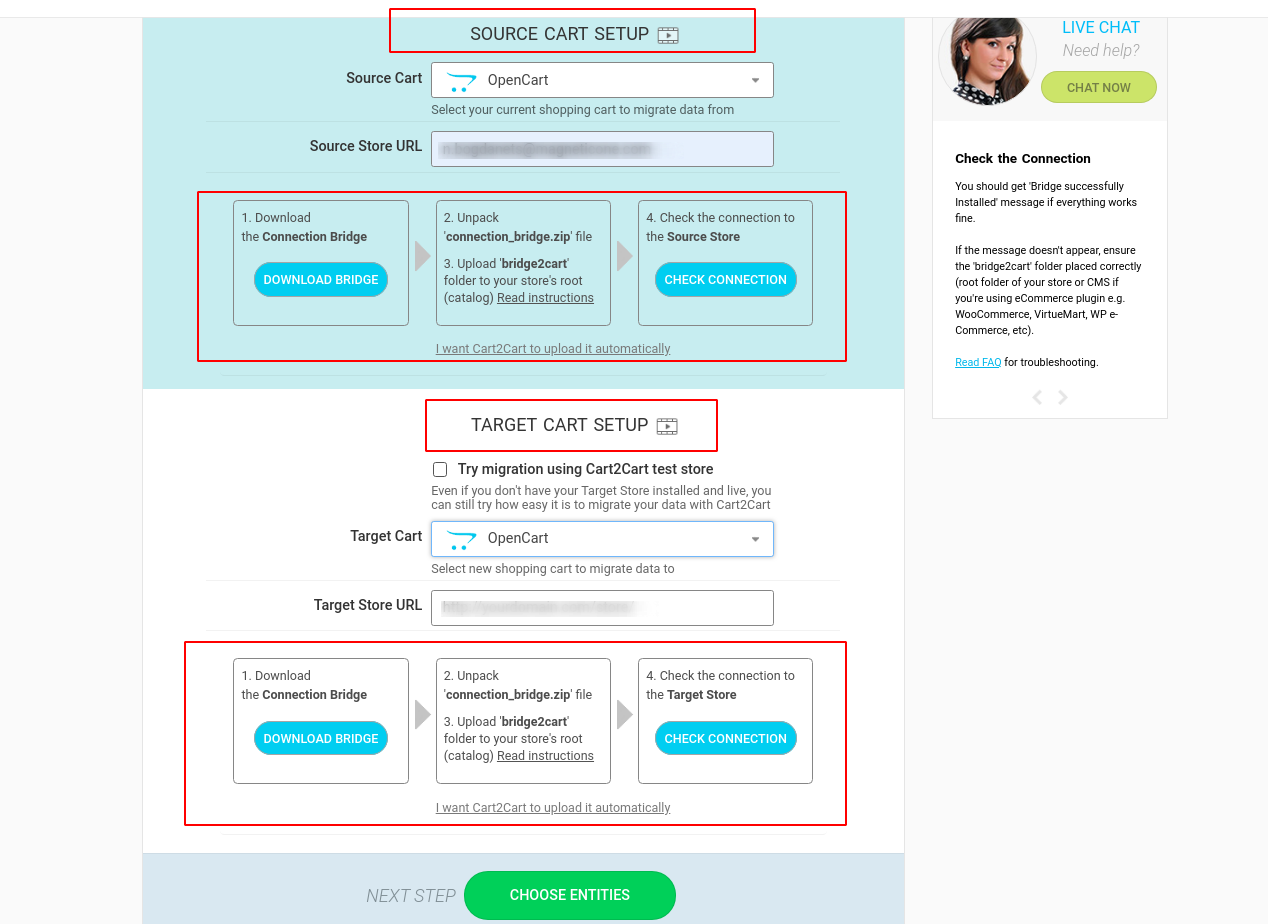 Choose entities & additional migration options
Once you have your current and new stores ready for the upgrade, from the provided list of possible data select those store entities you want to be imported to your new OpenCart store. When done, specify the additional migration options that aim to broaden your store data transfer possibilities even more. Additional options are available for the extra price and for each of them there is a detailed description and video at the end of lines that explains thoroughly how the particular option works.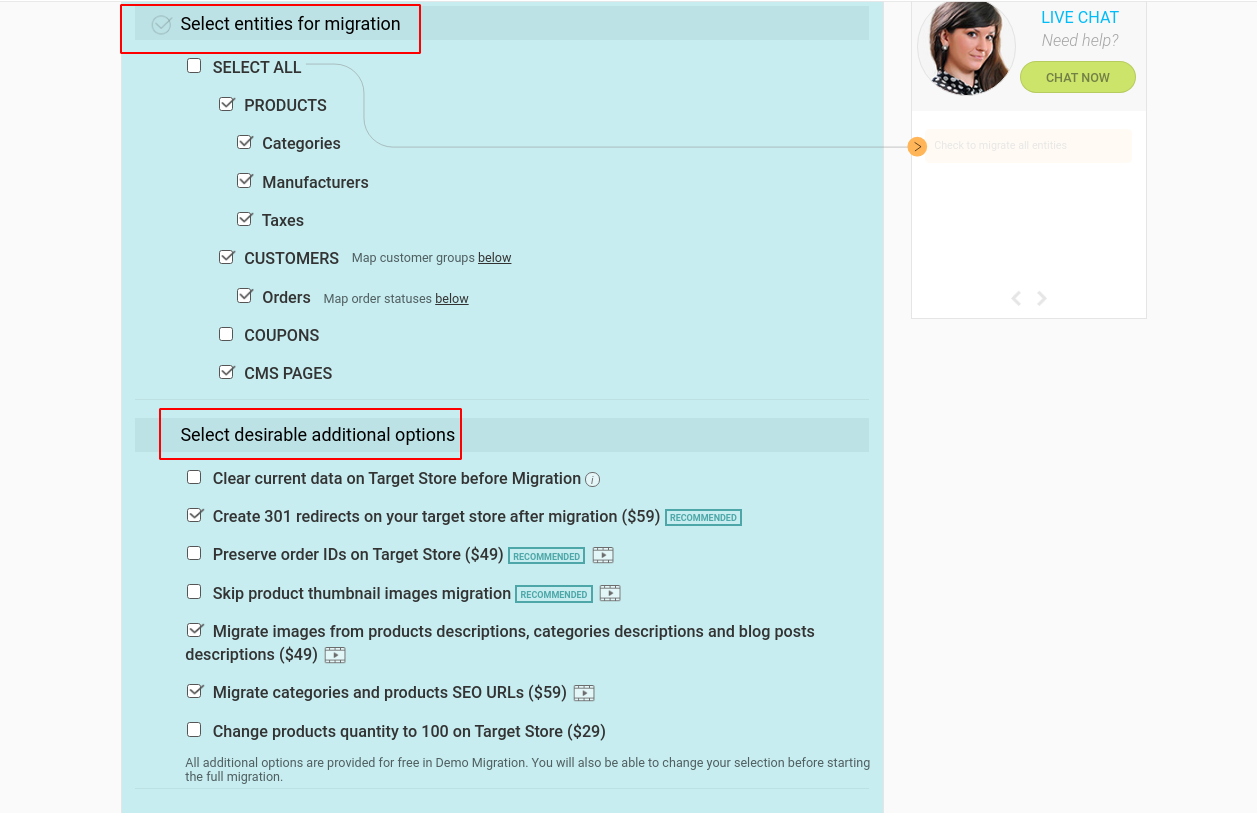 Perform free Demo
After specifying the entities and additional options you can initiate Free Demo migration by clicking the matching button. During Demo migration, you will see the progress bar allowing you to observe the process of store entities in progress. Test migration usually doesn't take longer than 30 minutes. Once finished, you will get the email notification, so there is no need to sit and wait, you can close the window and come back to your deals.

Launch Full migration
If you feel happy with the Demo outcome, you can initiate the actual OpenCart upgrade to the latest version by clicking the "Start migration" button. Cart2cart won't affect your current store. You can close the browser window and come back to your business running and continue selling.
Post-Migration Suggestions
Once your upgrading process is over and you have your OpenCart 3.x store live - take time to thoroughly test your new store whether it works properly. Additionally, take care of your store SEO and design features.
Final Slice
That's it! All technical part is completely behind you. Enjoy your new Opencart store and get ready to profit from it. Its new opportunities and perfect Cart2Cart service could make this option technically feasible and economically viable.