Can I perform SEO migration to OpenCart?
Yes, you can migrate SEO URLs to OpenCart by picking "Migrate categories and products SEO URLs" additional option. You may find the list of shopping carts that support this additional option here.
What else needs to be done?
To ensure SEO URLs are displayed correctly after migrating to OpenCart, log in to your OpenCart Admin area, go to System -> Server, find "Use SEO URLs" and check the "Yes" box.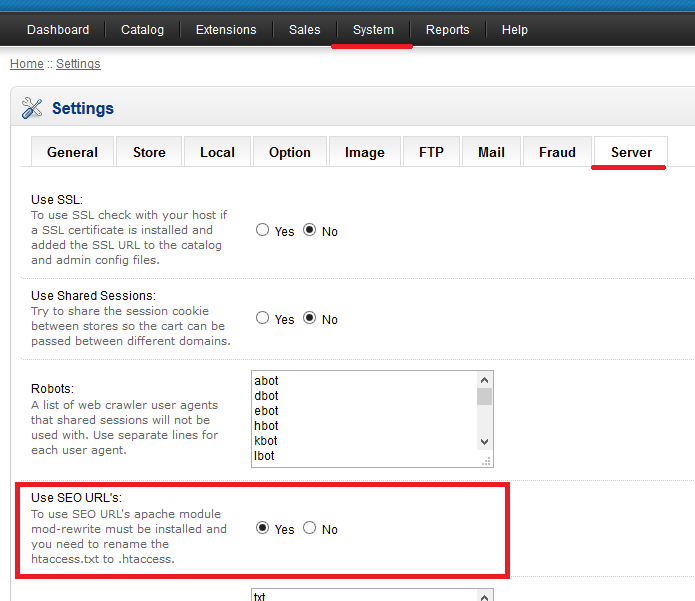 Additionally, you need to have a correctly formated .htaccess file in the root of the OpenCart installation (beside the admin and catalog folders). Please visit this page and check whether the .htaccess file content is similar to what's highlighted in red. If not, copy and paste the text into a text editor and save it as ".htaccess".
How it will look like?
Below, you can see how SEO Keywords of product and category URLs will be migrated to OpenCart.
SEO Keyword of a product: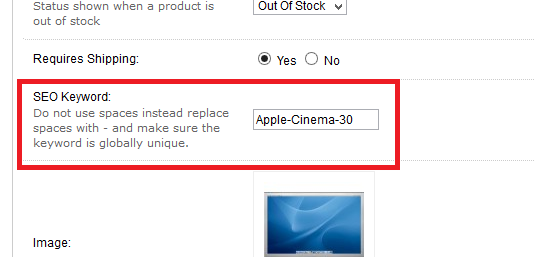 SEO Keyword of a category: