How to upload the Connection Bridge to X-Cart 5?
Cart2Cart Migration Module enables simple and quick data transfer from your current shopping cart to X-Cart 5.x. It allows to migrate products, categories, customers, orders and other related info.
Please note: before starting data transfer make sure your Source store platform is listed among supported shopping carts.
To start your migration to X-Cart 5 you have to follow these steps:
1. Login your X-Cart 5 Admin Panel.
2. Navigate to Home menu and select "Modules".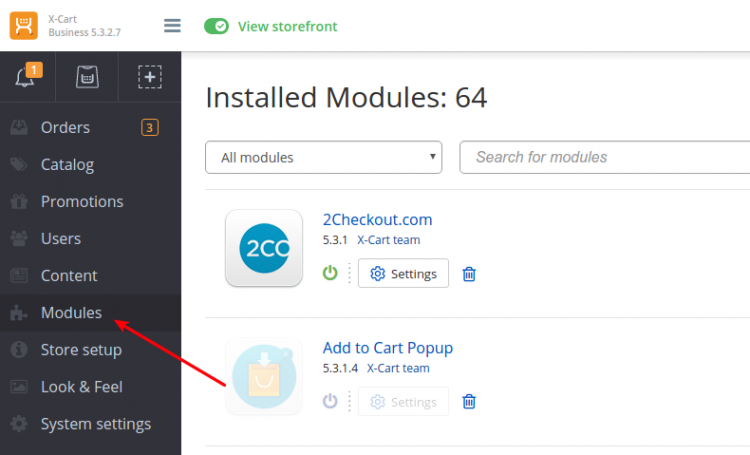 3. In the top right corner select option "View more addons in Marketplace".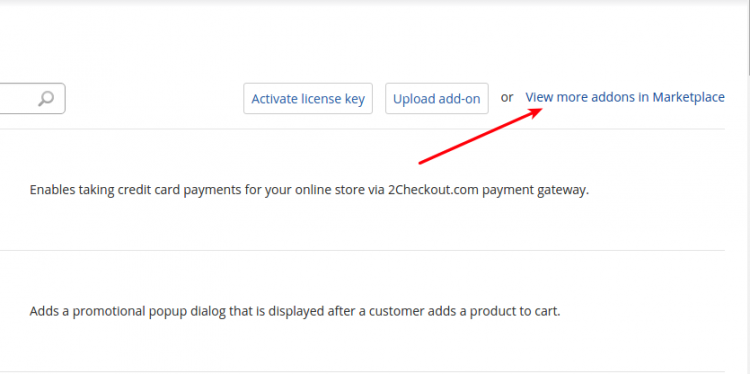 4. Find the Cart2Cart module you need and tick "install box"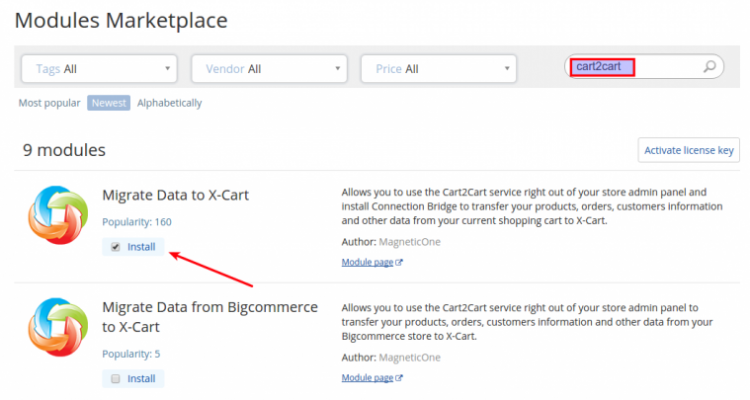 5.Navigate to the bottom of the page and press "Install modules" button.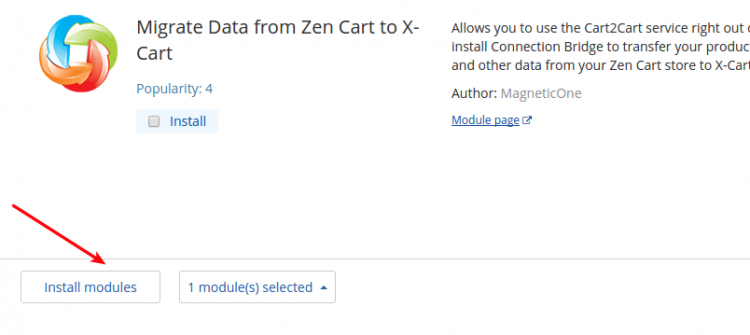 6. Go to the Home menu and choose Modules -> Cart2Cart module you have installed.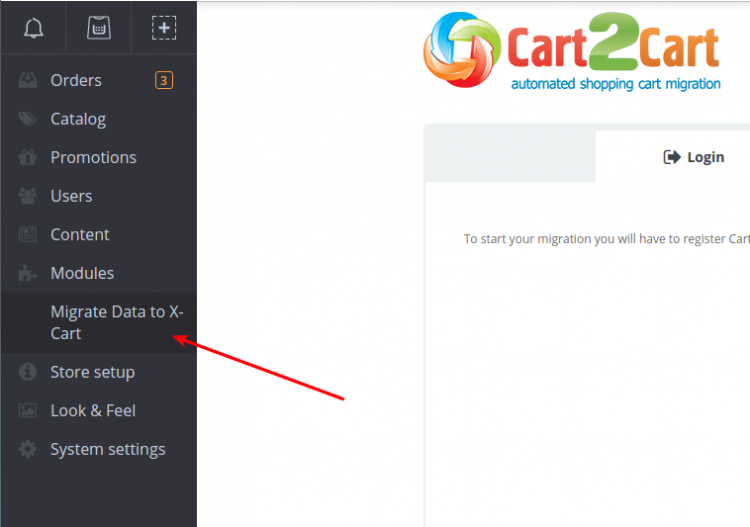 7. You will be directed to Cart2Cart tab where you have to enter your email and password to log in.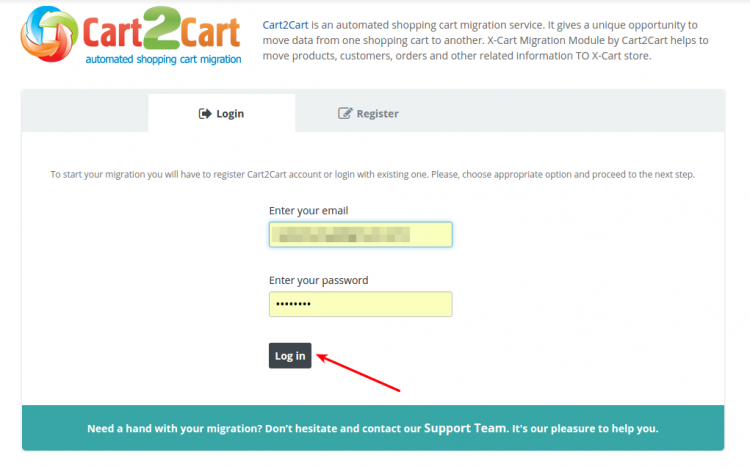 8. If you are new to Cart2Cart simply register a fresh account.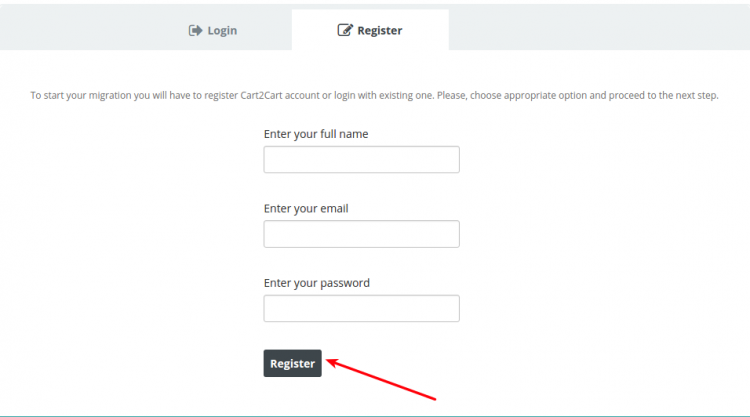 9. Now you need to download the Connection Bridge to your current store. It will enable data interaction between two platforms. You can read more info about Connection Bridge and how to use it here.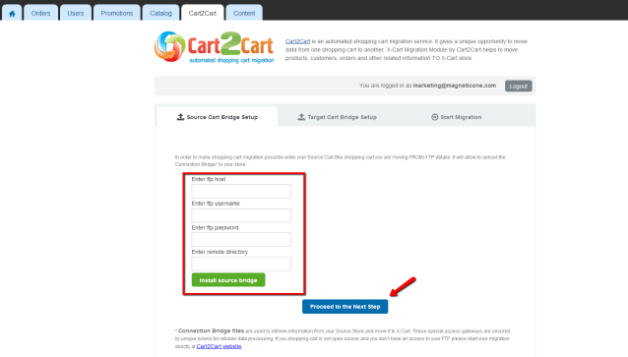 Please note:if your shopping cart is hosted and you don't have an access to your FTP start your migration directly at Cart2Cart website. To enable interaction between platforms you will have to provide API Key, Token, Path, etc. However, you will have to proceed to the next step and set up the Connection Bridge for X-Cart since it can be only done via Cart2Cart Migration Module.
10. Now install the Connection Bridge for X-Cart 5 and proceed to the next step.

11. At this step, you will be redirected to Cart2Cart Migration Wizard that will take you through the rest of shopping cart data transfer.

12. Choose your cart type from the drop-down menu and enter your source store URL.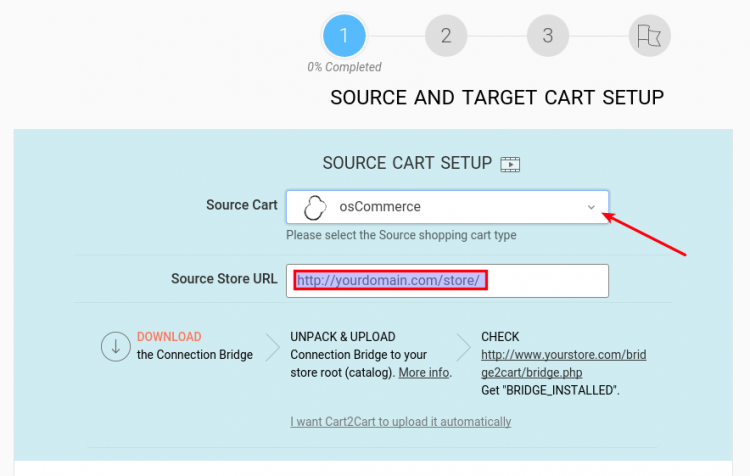 13. Select X-Cart 5 from the drop-down menu and provide your store link.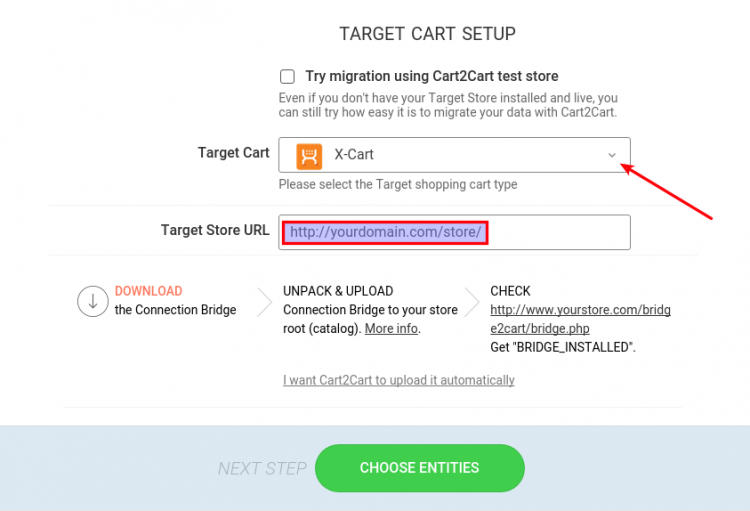 After following these steps you are 100% ready to switch to X-Cart 5. In case if you have any questions regarding migration procedure feel free to contact our Support Team.