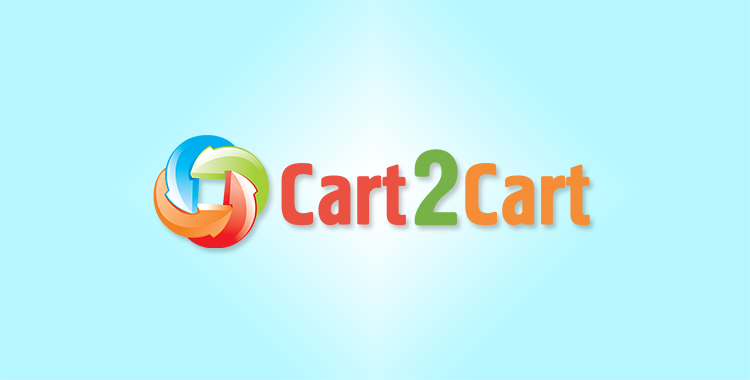 WordPress is a leading content management system (CMS), which has several ecommerce plugins. Both Shopp and WooCommerce are such plugins – fully functional shopping carts designed for work within WordPress framework. Which of them is better? It's not easy to say for sure. WooCommerce is free, Shopp is paid. Of course, it's not the only difference between them. To find a suitable ecommerce solution you may have to experiment. You can start using a shopping cart and if it's not good enough, you can replace it with another one. It's easier said than done as you will need to transfer all your data. But there's no need to worry – if you are not satisfied with your Shopp platform, you can move your information to WooCommerce quickly, securely and effortlessly with Cart2Cart, an automated shopping cart migration service.
Apart from its content management possibilities, the major features of WooCommerce are its high functionality, user-friendliness, extensibility, flexible design, promotional and marketing tools, customizability. If you think WooCommerce is a better choice than Shopp, you can start your migration right now.
With Cart2Cart you don't need great technical or programming skills to transfer your data from Shopp to WooCommerce. Migration is fully automated and all you need to do is follow instructions. Watch the video tutorial and see how easy it is to migrate with Cart2Cart.
The process starts with registering a Cart2Cart account. If you have a Google or Facebook account, you can use them to sign in. Both your Shopp and WooCommerce store must be accessible online. Use Migration Estimator to calculate the cost of your migration.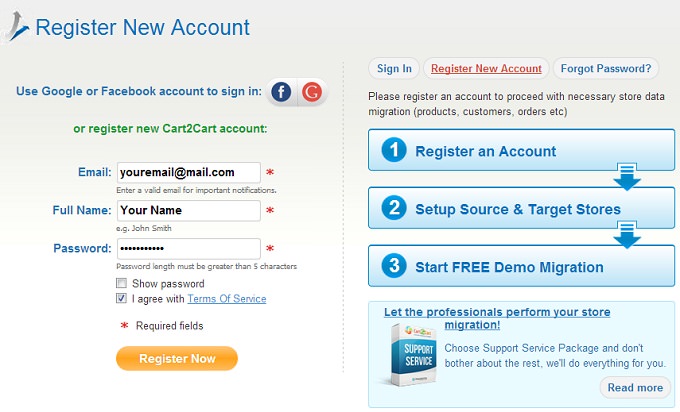 Log in to your profile and click Start Migration Now.
1. Select Source Cart
In the drop-down menu choose the version of your Shopp platform. Enter the URL of your Shopp store. Then download Connection Bridge, unpack it and upload it to the root directory of your Shopp store. For more detailed information on Connection Bridges read the FAQ.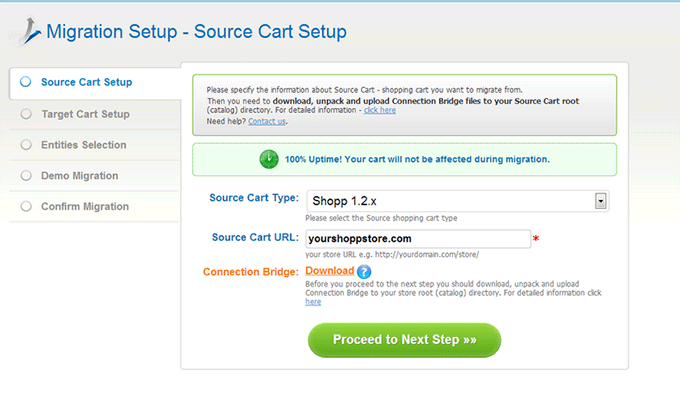 2. Select Target Cart
Select the version of your WooCommerce cart, enter the URL of your WooCommerce store and download Connection Bridge.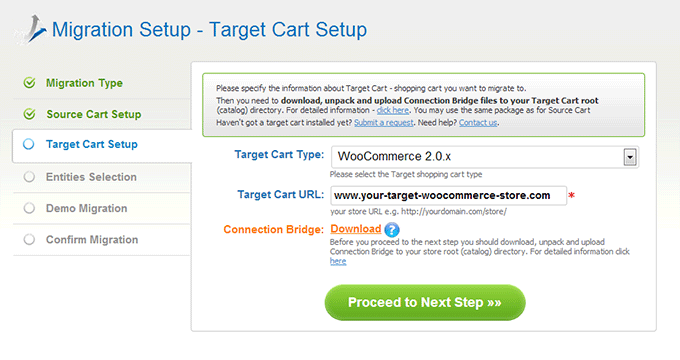 3. Select Entities
Choose the entities you would like to move from Shopp to WooCommerce and select the additional options if needed. One of the additional options will cost you extra, the other two are free.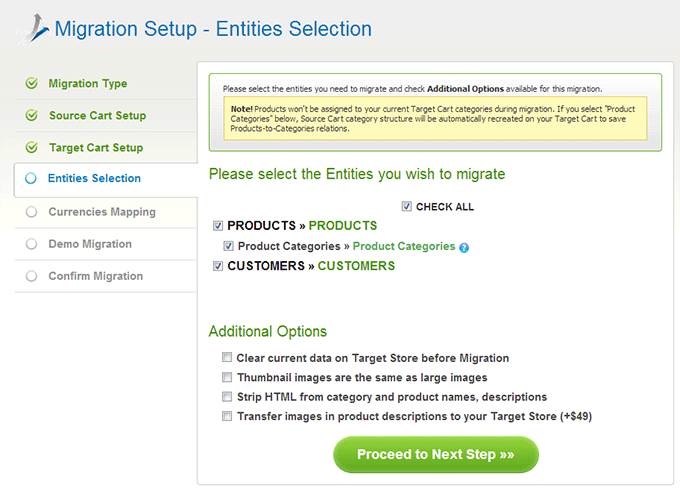 4. Map Currencies
Match the currencies on your Shopp store to the currencies on your WooCommerce store.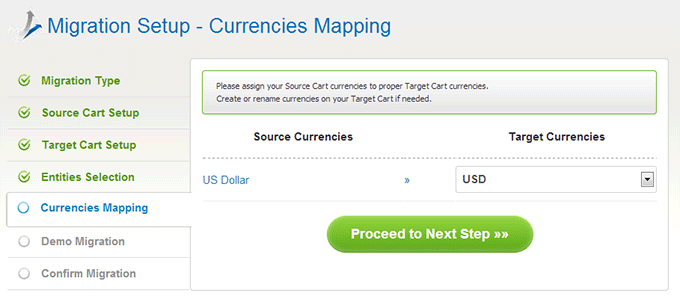 5. Start Demo Migration
At this stage, the service will move a limited number of your entities for free to show you how it works. Demo Migration doesn't usually take much time, so it is recommended not to skip this step. Please do not close your browser while Cart2Cart is transferring your information. When Demo Migration is finished, you can check the results on your WooCommerce store back end.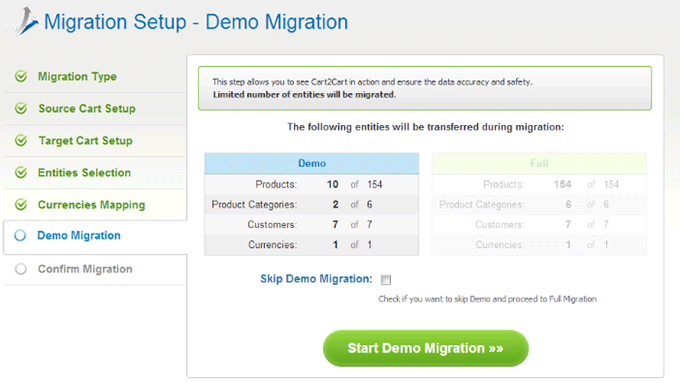 6. Start Full Migration
Double-check your migration info and if it's correct, click Start Full Migration. You can close your browser window and focus on something else while your migration is in progress.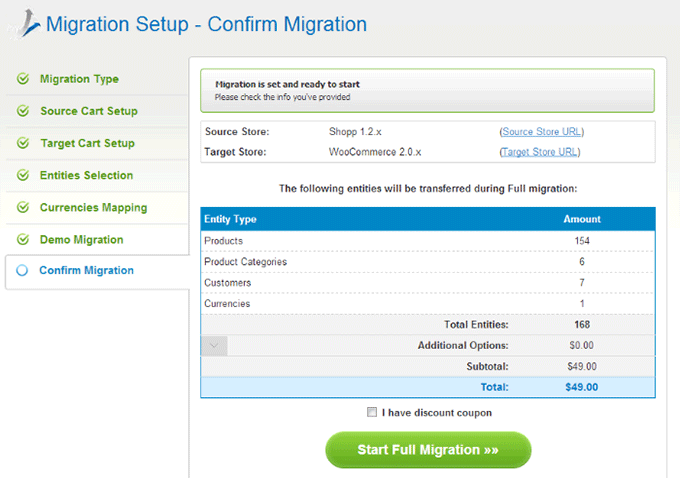 When Full Migration is completed, check the results on your WooCommerce store. Get on with your business with a new shopping cart.
If you have any questions concerning Shopp to WooCommerce migration, please contact Cart2Cart Support Team any time you like.