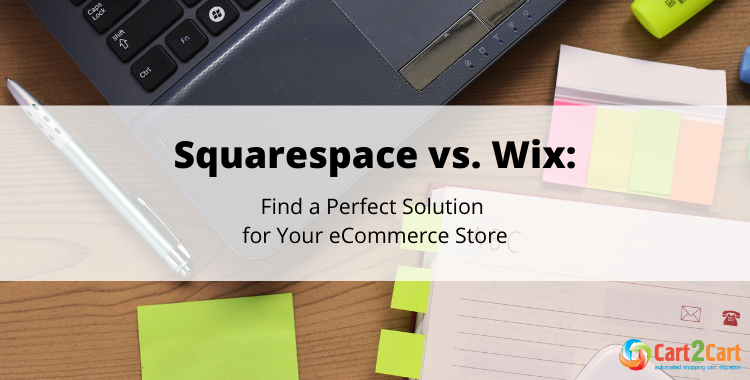 The eCommerce world is packed with numerous solutions to settle your online business on. Thus, choosing a suitable one can be a bit tricky. Website builders are an ideal option for those wishing to create a beautiful store quickly and with minimal tech skills. Our today's post is dedicated to the in-depth Squarespace vs Wix comparison. Keep reading to find out their main strengths and weaknesses and choose your go-to destination.
Squarespace vs. Wix: Brief Outline
Squarespace and Wix are the two most popular website building tools. They offer customers simple and user-friendly interfaces, pre-designed templates, and a great variety of modules. This combination perfectly suitі the non-techies who wish to start an online business just within a few clicks. Both solutions are SaaS-based content management systems. Therefore, store owners do not have to worry about the domain, hosting, and other eCommerce features. They are already included in the monthly or annual fee.
Squarespace was launched in 2004 and currently powers 1,870,158 live websites. It is a popular tool among artists, designers, photographers, and fashion enthusiasts. They use it to create perfect websites and showcase their work. Also, Squarespace offers plenty of eCommerce features to help you start selling online.
Wix was introduced to the public a bit later, in 2006. It has an extensive user base and hosts 3,800,881 live websites. It is known for the simple drag and drop interface, competitive pricing, and nicely-looking themes. Wix fits practically every industry, including small businesses, food and beverages, and even musicians. It allows selling anything from clothing to digital products.
If we compare the statistical data of Squarespace vs Wix from Google Trends, it is clear that Wix comes out on top. However, the popularity of Squarespace stays at the same level.
Squarespace vs. Wix: Ease of Use
Building an online store with both Squarespace or Wix is pretty straightforward. They are really simple to use, and you'll master them in no time. First off, you'll need to create an account. The companies offer clients to go through the questionnaires that help to define the website's goal. After that, they'll get access to the list of templates and start creating.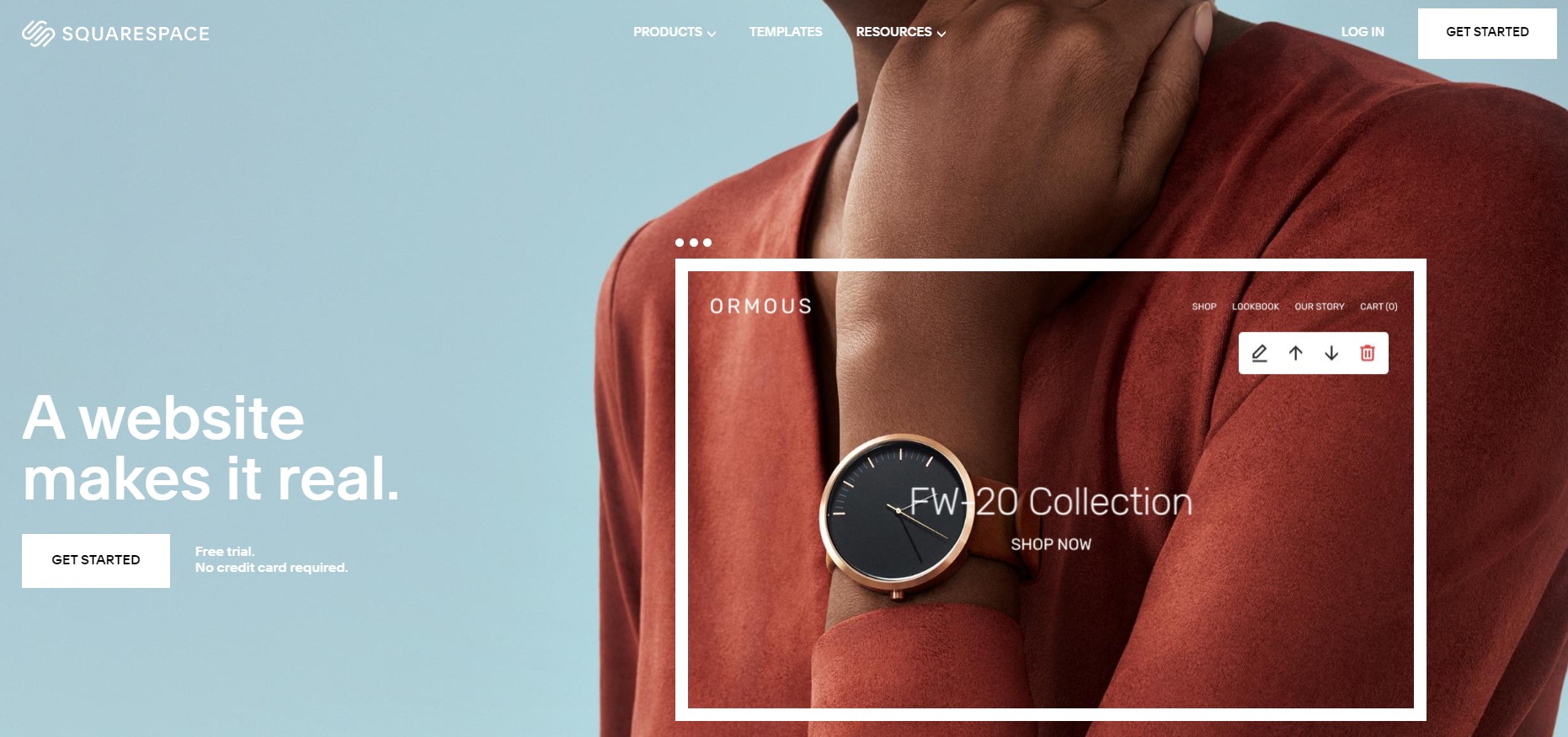 Squarespace vs Wix both have drag-and-drop editors. All you need to do is pick, drag, and drop elements to the needed space on the webpage. But there's one significant difference. Wix lets you move around every component, even pixel by pixel. Squarespace, contrarily, allows dragging elements only within the rows and columns. It is less flexible, but at the same time doesn't let you cross the margins and mess with the site's structure.
Additionally, Wix has another option that assists in store establishment. Artificial Design Intelligence (Wix ADI) asks users a few website-related questions and automatically creates the needed template.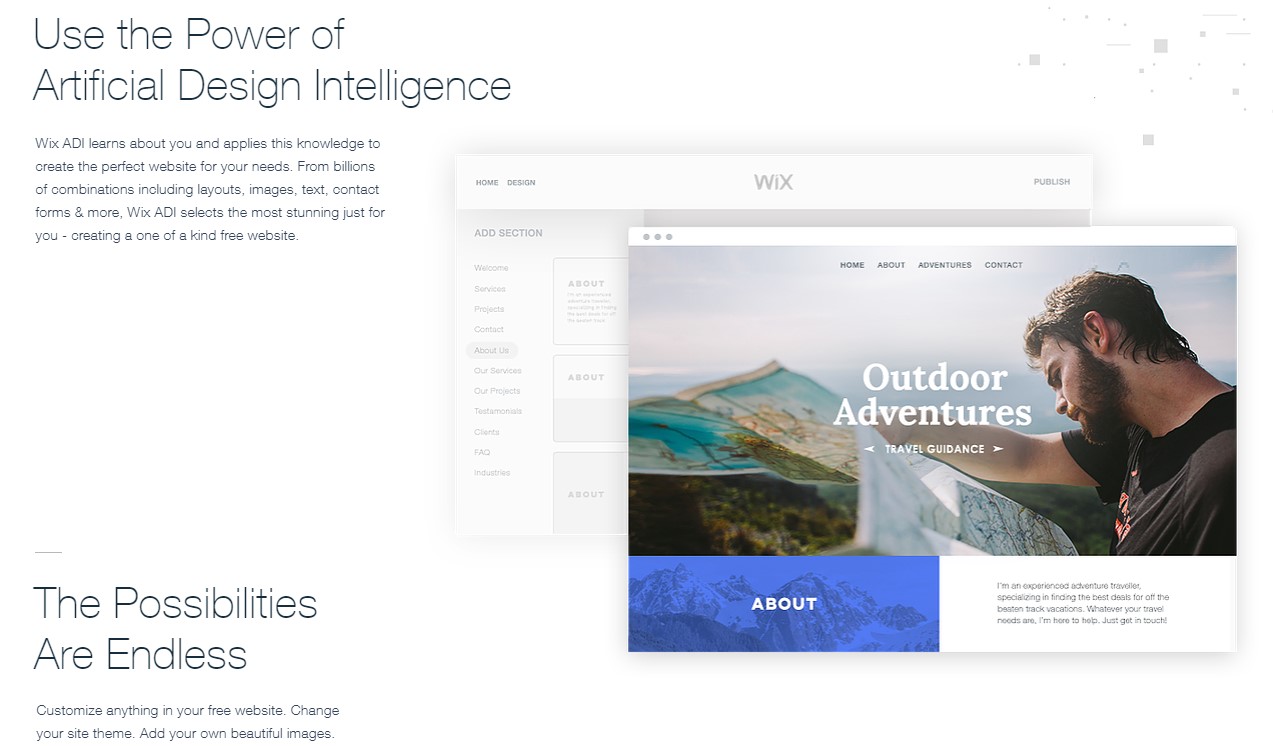 Squarespace vs. Wix: Templates
Wix has around 700 beautiful and highly-customizable templates to choose from. They are all divided into categories according to business type and personal use. Unfortunately, some of them are not mobile-responsive. Thus, they do not automatically adjust to the screen type and size. But this drawback can be fixed with the help of extra editing.
Moreover, if you're confident in coding, Wix offers you an additional option for advanced API customization - Wix Code. Also, keep in mind that once you've picked a template for your store, it cannot be changed. In case you wish to switch it for something else, be prepared to build your website all over again.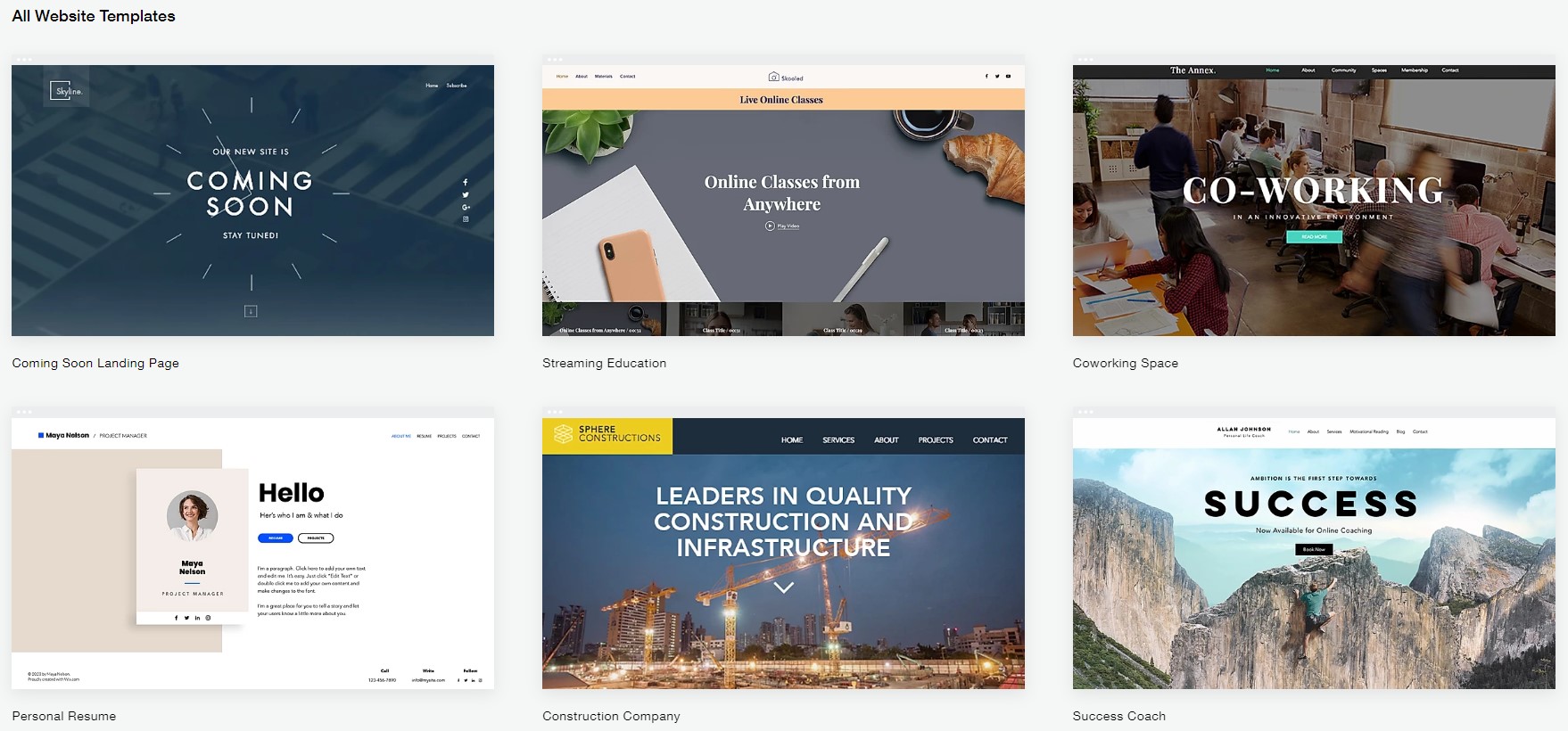 Squarespace offers fewer template options (around 80+), but they are all adaptable and mobile-friendly. Besides, it is possible to change the theme without impacting your store. But don't forget that all the designs rely on big and professional pictures. If you alter them, it may affect the overall look of your store.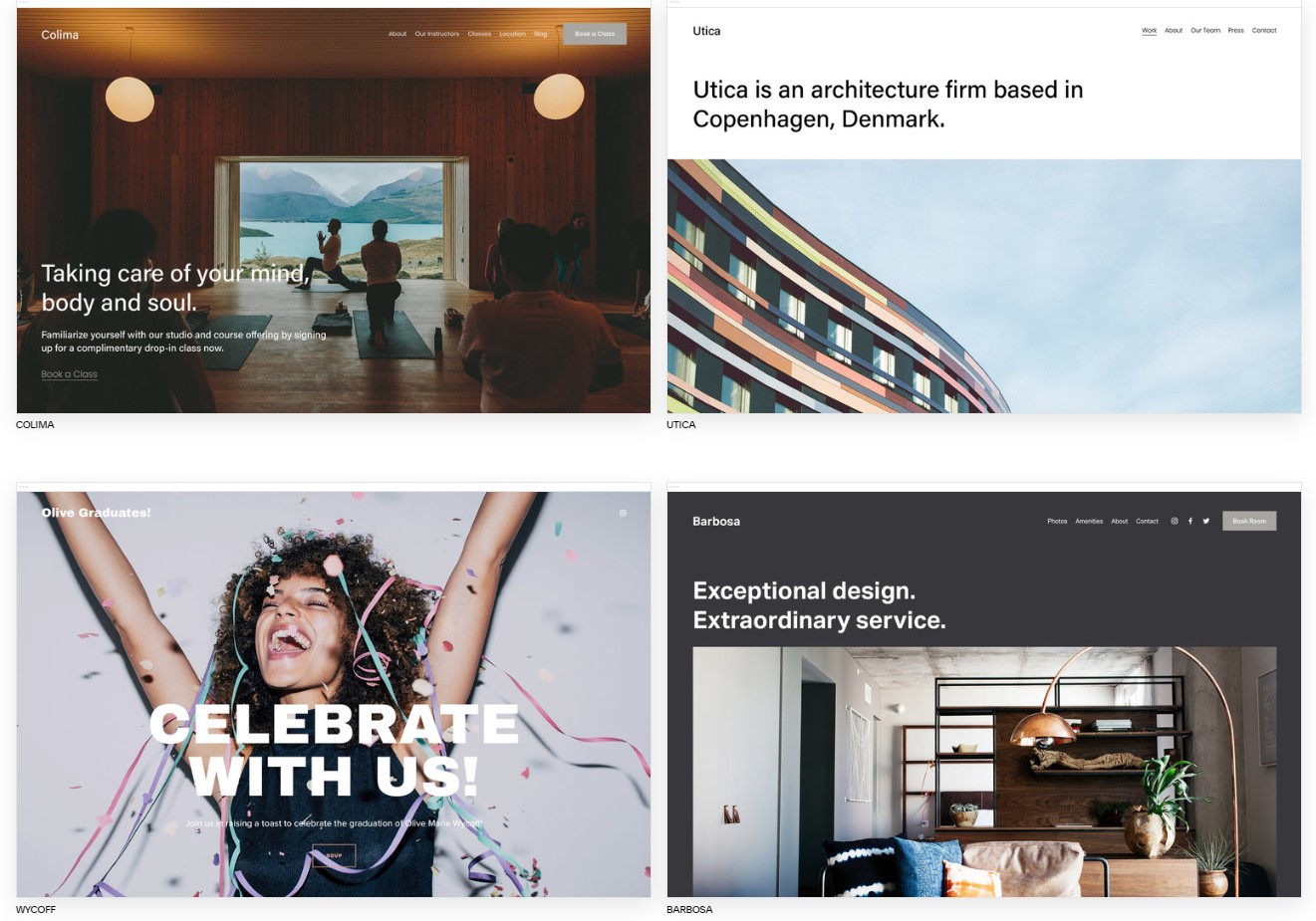 Squarespace vs. Wix: Apps and Add-ons
Wix is a total winner when it comes to the number and variety of apps and third-party integrations. The Wix App Market offers users tons of both free and premium apps to expand their websites in all the ways possible. The only disadvantage is that the majority of these apps have limited features due to their freemium nature. All the extra features must be paid for.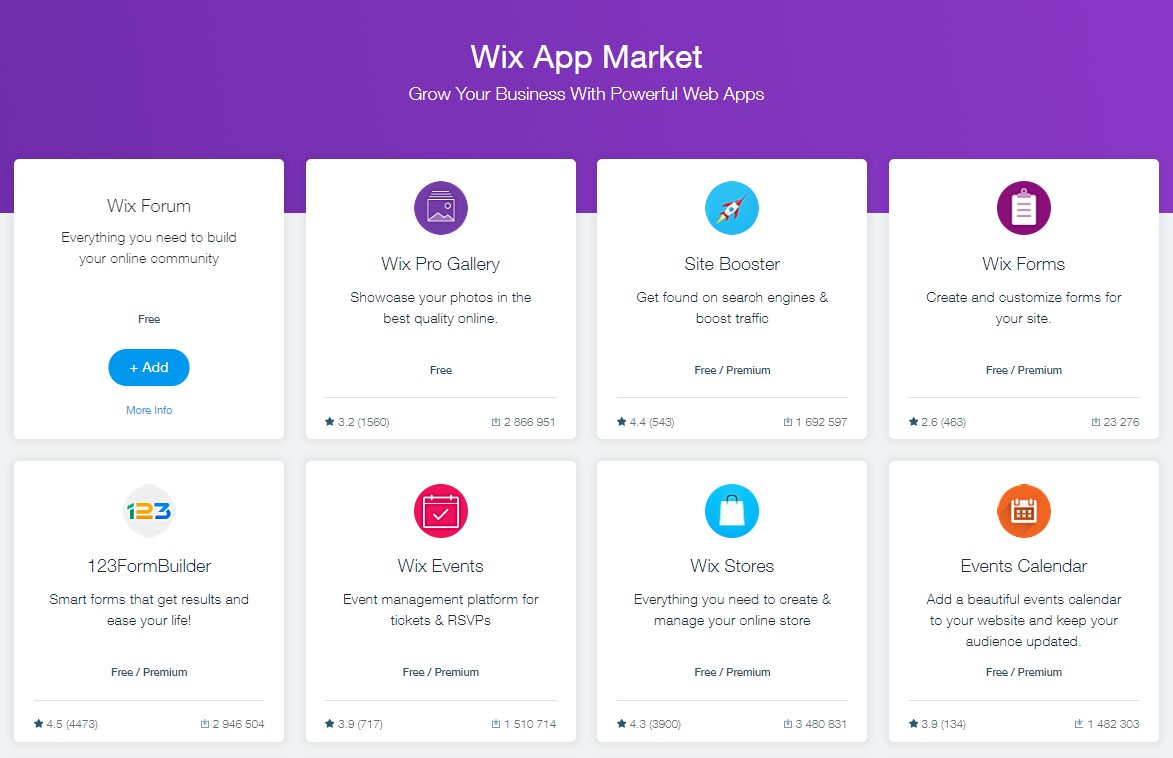 Squarespace Extensions Marketplace is relatively small and includes only the eCommerce related apps (e.g., shipping, accounting, order management, etc.). There are also lots of their-party apps available online. But they are not officially supported by the company and may negatively impact your store. However, Squarespace integrates a number of different services by default: social media, Google AMP, audio and video embeds, maps, etc. Please note that some of the integrations and third-party apps are only available within the Business Plan.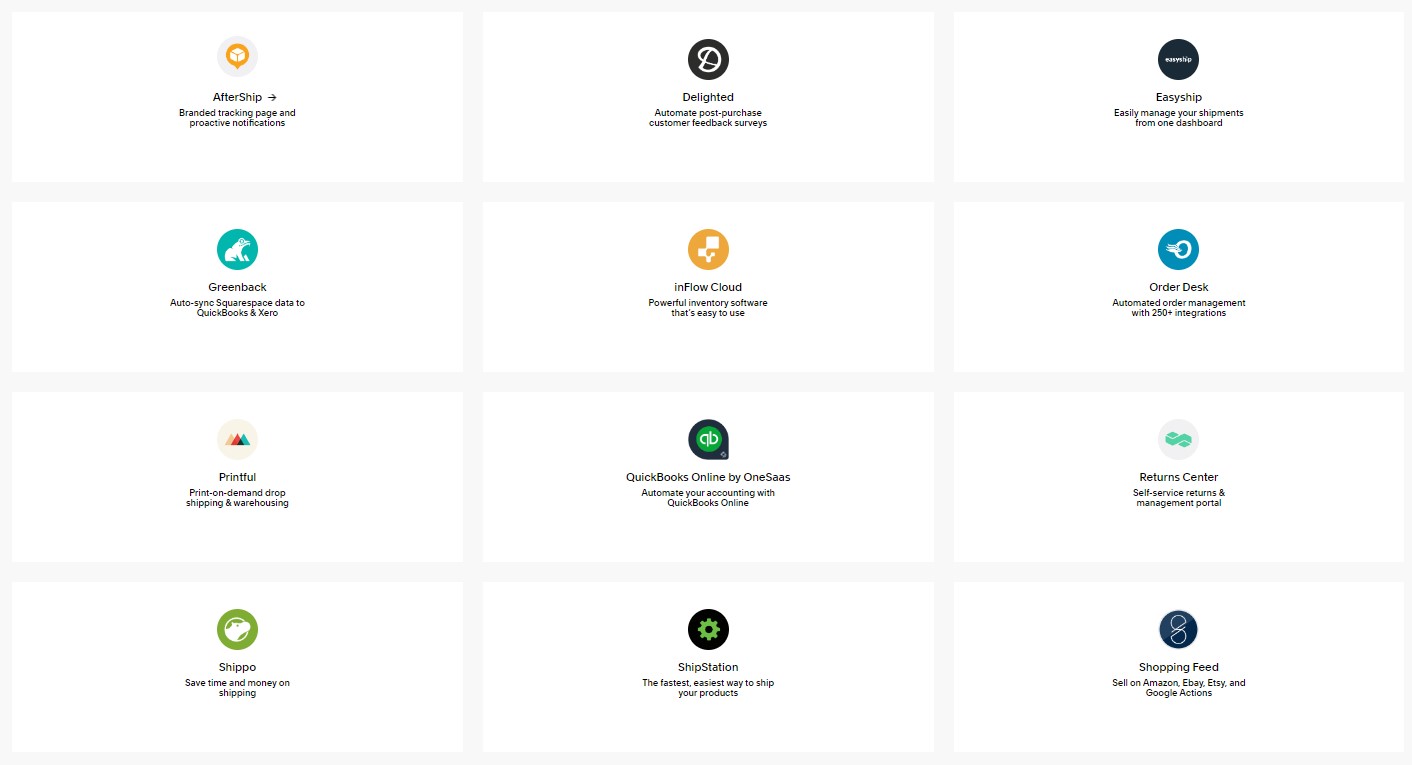 Squarespace vs. Wix: eCommerce Features
To start selling online, one needs to upgrade to one of the following pricing plans: Business plan for Squarespace or Business Basic or higher for Wix.
Generally speaking, both platforms have all the necessary eCommerce features that assist in store creation and management:
Transaction fees. All the Squarespace plans (except the Commerce ones) apply a 3% transaction fee to sales. Wix, on the other hand, doesn't charge any additional fees.
Payment gateways. Wix supports 30 different payment gateways. Squarespace has a limited number of payment providers. It works only with Stripe and PayPal.
Product types. Both platforms provide you with the ability to sell digital and physical products. Additionally, Squarespace supports the selling of services and subscriptions.
Sales channels. Squarespace and Wix make it possible to use the core third-party sales channels: Facebook, Instagram, Amazon. Wix also integrates with eBay.
Number of products for sale. Squarespace lets you sell an unlimited number of products. Wix, on the contrary, has limits - only up to 50,000 items.
Product options and variants. Wix lets you create up to 6 product options and display 300 different variants. Squarespace supports up to 100 variants.
Abandoned carts. Both Squarespace and Wix allow business owners to send an email reminder to those who didn't finish the purchase. But Wix functionality is more advanced. It is possible to customize the reminders and set the time when they will be spread out. Squarespace lets you send the emails only 24 hours after the cart abandonment.
Multi-currency. If you are planning to distribute goods worldwide, take into consideration that both builders don't support multi-currency selling. Wix facilitates the process with the help of extensions and converts prices to local currencies, but this won't be effective at the checkout.
Moreover, Wix lets users manage their stores via the mobile app, provide tracking information for physical items (e.g., FedEx, UPS, USPS, etc.). Also, it is widely used for selling or renting video content.
Squarespace vs. Wix: SEO
No matter whether you choose Squarespace or Wix, they both have all the necessary in-built SEO tools to boost the store's rankings. These include:
Heading tags (Wix - H1 to H6; Squarespace - H1 to H3),
Page titles,
Alt text,
Meta descriptions,
301 redirects,
Google sitemaps,
SEO instructions,
SSL Certificates,
Customizable and clean URLs,
Rich snippets, etc.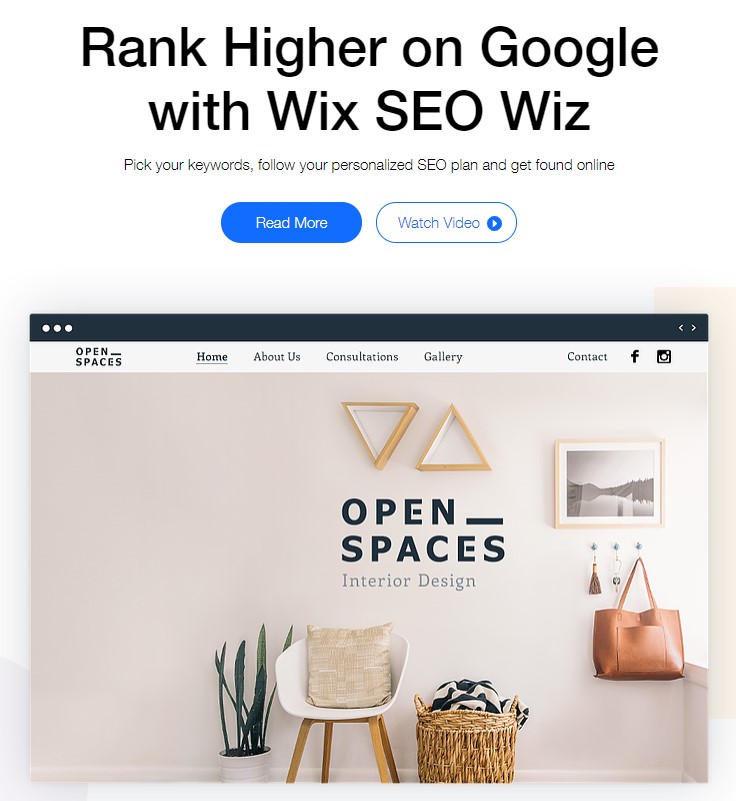 Additionally, Wix cares for novice users, offering them a comprehensive SEO guide and a Wix SEO Wiz. The AI-driven tool asks them a series of personalized questions and starts working with the SEO improvement, based on the given answers. If you're using a premium plan, the SEO Wiz can help you register your website with the Google Search Console.
Squarespace also provides its clients with an in-depth guide to the SEO strategy.
Squarespace vs. Wix: Customer Support
Customer support is another strong point of both website builders. They offer a number of different ways to solve clients' problems.
Wix provides the following types of support:
Wix Help Center with the extensive documentation, community forums, and FAQs,
Email,
24/7 phone support,
Social media channels,
Blog and all the related articles.
Unfortunately, Wix doesn't have a live chat support option. However, it is listed as a request for future improvements.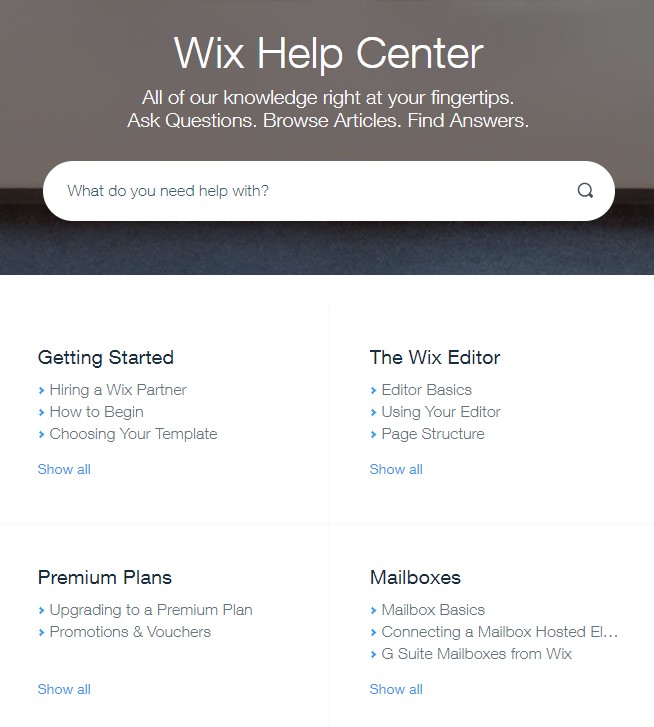 Squarespace, on the other hand, offers users help via:
Live chat,
24/7 email support,
Help guides,
Community forums,
Video tutorials,
Webinars.

The features mentioned above are practically similar to the two solutions. But what concerns the on-page help, Wix is significantly better. In case you encounter problems while editing the website, just click the "Help" option and get the needed answer.
Squarespace vs. Wix: Pricing
As we've already indicated, both Squarespace vs Wix are SaaS solutions. Thus, in order to use them, you have to pay a monthly fee.
Wix offers its clients 7 Premium plans. They are divided into 4 Website Plans and 3 Business & eCommerce Plans. It is evident that selling items is available only within the Business plans:
Business Basic Plan costs $17 per month. It will be a perfect solution for those who are planning to start an online business. Therefore, they will get unlimited bandwidth, 20 GB storage, access to Google analytics, free domain for one year, etc.
Business Unlimited is $25 per month. It fits those store owners who wish to expand their business. Besides the basic features, they are offered 35 GB storage, 10 hours of video, social media logo files, etc.
Business VIP - $35 per month. It offers a full range of services needed for online store management: 50 GB storage, priority response, VIP support, etc.
Moreover, if you're just getting started and want to get acquainted with this website builder, Wix offers a totally free pricing plan, which has limited functionality but includes 100+ templates, unlimited pages, and high-quality hosting options.

Squarespace, on the contrary, has four premium plans and offers users a 14-day trial. The first two (Personal and Business) will suit the needs of an ordinary website. But if you wish to build an eCommerce store, then consider choosing the following:
Basic Commerce costs $26 per month and will satisfy the needs of eCommerce newcomers. Its basic features include a free domain, SSL Certificate, SEO features, customer support, access to metrics, analytics, etc.
Advanced Commerce is $40 per month. It will fulfill the requirements of a growing business. Besides the features, included in other plans, it offers abandoned cart recovery, advanced shipping, discounts, commerce APIs, etc.

When compared to Wix, Squarespace plans cost more and don't offer any extra functionality. But the decision on which platform to choose depends on your personal preferences and budget.
 
Wix
Squarespace
Pros

Great templates
Friendly onboarding experience
Advanced business functionality like CRM

Email and social marketing tools
Best knowledge center available
Robust analytics features

Cons

No SEO support or guidance
No mobile editor or view

Slower site speed
No advanced customization options
Check out our Weebly vs Wix vs Shopify in-depth comparison.
Squarespace vs. Wix: Summing up
We've already outlined some of the most essential features of both website builders. Now, to help you figure out which solution will suit your store best, let's brief their pros and cons.
Reasons to choose Squarespace over Wix
Fully responsive templates,
Pre-designed layouts,
Unlimited file storage,
Elegant interface,
User-friendly framework-style approach to design,
Ability to contact Customer support via live chat.
Reasons to choose Wix over Squarespace
Cheaper eCommerce plans,
User-friendliness,
Extensive range of templates and apps,
A large number of design options,
No third-party app limitations,
Flexible Wix Editor,
Higher product variant limit,
No transaction fees,
Great variety of payment gateways,
Customer support via phone.
Which is better: Squarespace or Wix?
Wix is a perfect solution for the newbies in online store development. It has a seamless drag-and-drop interface, better functionality, flexibility, and lower monthly fees. Squarespace, alternatively, offers more responsiveness. It also fits the beginners, but one needs to have at least a minimal understanding of technical aspects.
Squarespace vs Wix - FAQs
Which is cheaper Squarespace or Wix?
Wix's Connect Domain is cheaper but it includes an ad and bandwidth limitations. Squarespace's Personal is the cheapest plan between Wix and Squarespace with unlimited bandwidth and no advertisements.
Which is better for eCommerce, Wix or Squarespace?
As opposed to Squarespace, Wix doesn't charge transaction fees; it offers multiple payment gateway options, and it lets you display product prices in your local currency. Moreover, its abandoned cart saver tool is more affordable and allows you to send multiple reminders.
How do I perform a database migration from Squarespace to WIX?
Please, follow these steps to export your Squarespace store database to WIX:
Select Squarespace and WIX carts from the list.
Select the data you want to migrate to WIX and pick the additional migration options.
Start free Demo transfer to see the service in action.
Launch the Full database import.
Choosing the right solution to build your future store with is not an easy task. But, hopefully, our in-depth Squarespace vs Wix comparison helped you clear things up. In case you're already running a store on Squarespace and wish to migrate it to Wix, try our free Demo Migration option. Don't wait any longer and build the store you have always dreamt of!