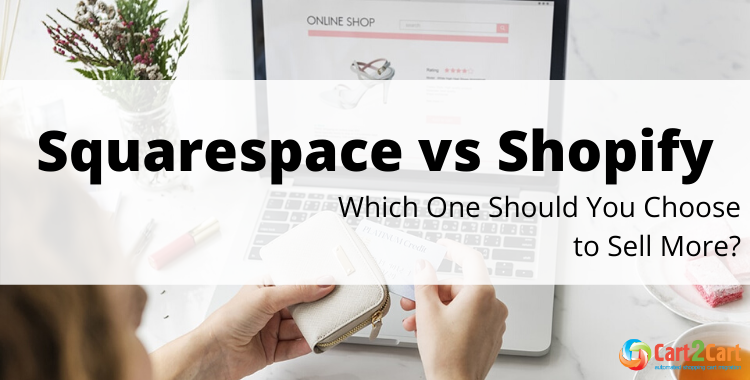 Establishing a web store is a popular option these days, especially for those wanting to engage in digital sales. The modern eCommerce market is packed with various solutions that will suit even the most demanding e-merchants. In this review, we will compare Squarespace vs Shopify in terms of user-friendliness, accessibility, price, features, and help you decide which one fits your business better.
What is Squarespace vs Shopify?
Squarespace and Shopify are both hosted platforms that suit different businesses and have all the needed eCommerce functionality to create a viable online business. Shopify, however, aims solely at merchants and the selling process, while Squarespace was originally established to assist in website creation and content display.
Squarespace vs Shopify. Brief Outline
Squarespace was founded back in 2004. Initially, it was a portfolio and blogging platform for content-based websites. But having spent quite some time in the eCommerce industry, it gradually shifted towards a SaaS-based CMS-type platform. Today, Squarespace is home to 4,848,164 live websites. It offers users easily-navigable tools, beautiful templates, and extensive features to build a commercially viable store. Moreover, to get started online, no coding skills are required.
Shopify was launched in 2006 and has grown into one of the leading eCommerce platforms ever since. At the moment, it powers 6,287,373 online retailers. This out-of-the-box solution has all the necessary tools to build a beautifully-looking online store. Shopify combines both user-friendliness and comprehensive functionality and is manageable even for the e-newbies. However, if you're willing to turn your store into a unique masterpiece, no need to worry - you'll easily get access to the CSS and HTML files.
Wish to migrate your online business to any of the abovementioned platforms? We'll eagerly help you do that! No extra knowledge is required. Run a free demo now!
Google Trends provides the following figures regarding both cart's usage:
Shopify's popularity has outgrown Squarespace in the last 5 years. Nonetheless, your final choice should be based on the specific business needs and requirements.
Squarespace to Shopify Migration: How to Automate the Process
Squarespace vs Shopify. What's in Common?
Hosted solutions
Both Squarespace and Shopify are hosted platforms. It means that you don't have to worry about the hosting account and domain name. They are already included in the pricing plans. If you click the Sign up button, your store will be ready just within a few minutes. Hosted platforms are simple to manage and provide you with all the updates and technical support. Additionally, these carts supply users with a free SSL Certificate. It helps to keep all the data that moves between a web server and browser secure.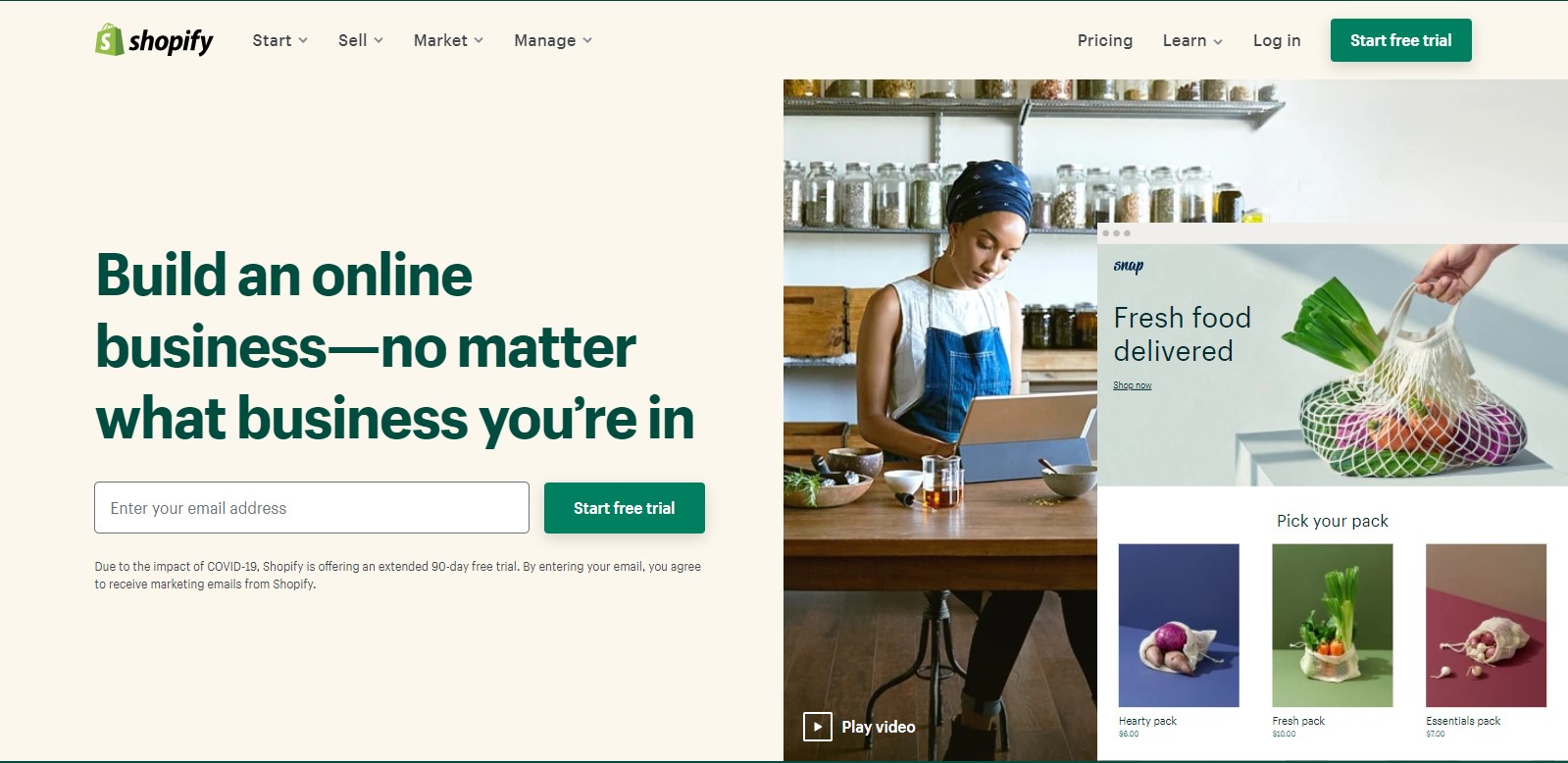 Progressive eCommerce functionality
Squarespace is all about simplicity and design. Dealing with taxes, shipment inventory, product upload, and editing is incredibly easy. This website builder has in-built instruments for captivating customers' attention. Squarespace makes it possible to zoom images, turn them into slide shows, and create 360-degree visuals.
Here's a video from WebsiteToolTester on Squarespace vs Shopify comparison:
Unlike Squarespace, Shopify has been in an eCommerce business for much longer. It provides users with more advanced and flexible features: abandoned cart recovery, shipping calculation, discount codes, payment processing, simplified checkout, etc. All the necessary tools can be downloaded from an Official App Store.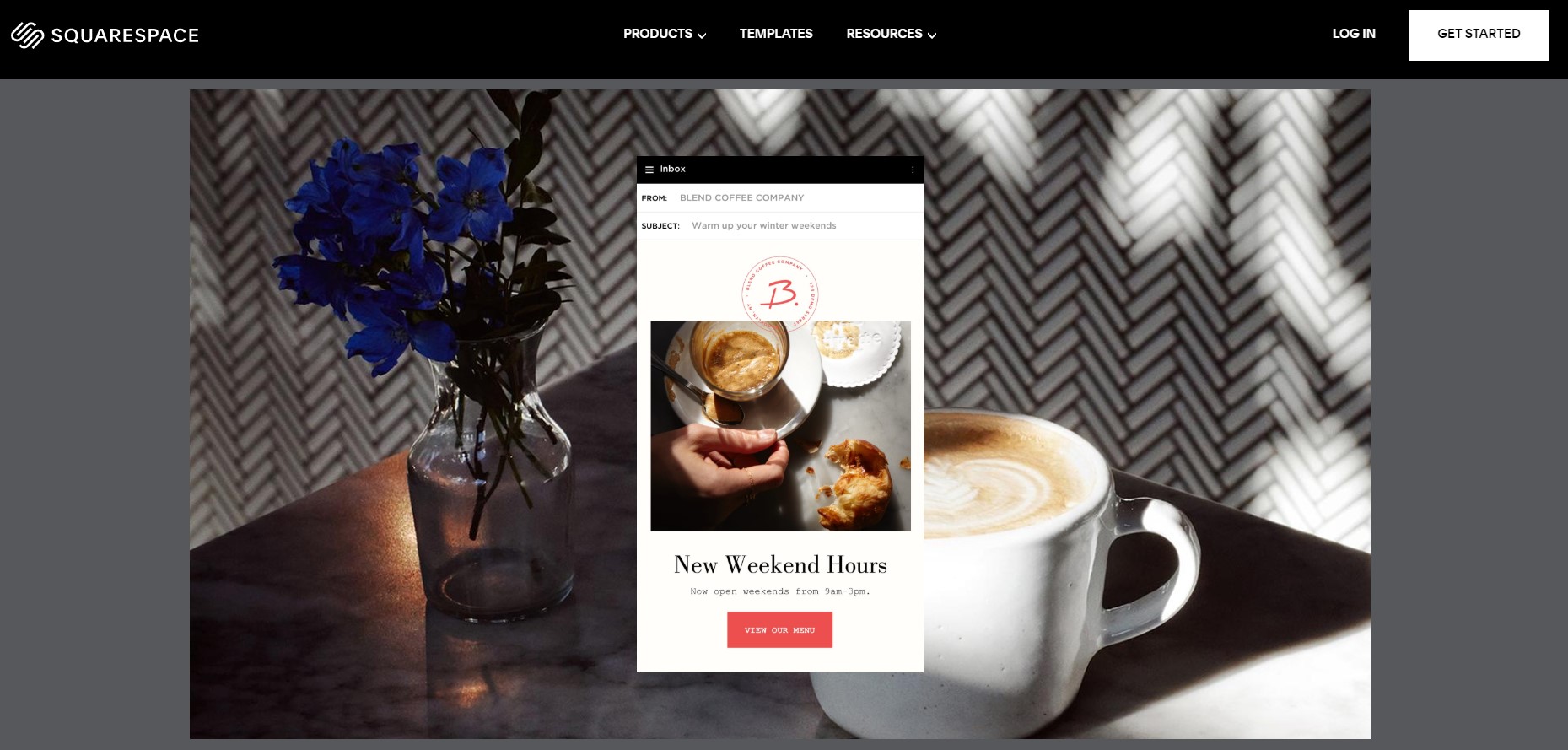 Design and Templates
No matter which platform you choose - Squarespace or Shopify, they both offer lots of attractive and highly-responsive themes. Squarespace template store has over 60+ designs to choose from (e.g., the topics covered - portfolios, restaurants, real estate, professional services, etc.). They are all modern, sleek, and mobile-responsive. The company mainly aims at creative people and photographers.
Shopify, on the other hand, has 10 free and 72 paid templates. They are also up-to-date and will suit different businesses (e.g., health, beauty, clothing, toys, etc.). Moreover, there are hundreds of 3rd party themes on other marketplaces. Themeforest is the most popular one. It has 1000+ different designs and templates for selection.
It is possible to personalize your store through custom edits. Squarespace enables adding HTML with a Code Block and CSS - using CSS Editor. Shopify HTML and CSS codes can be edited on the Shopify Admin page.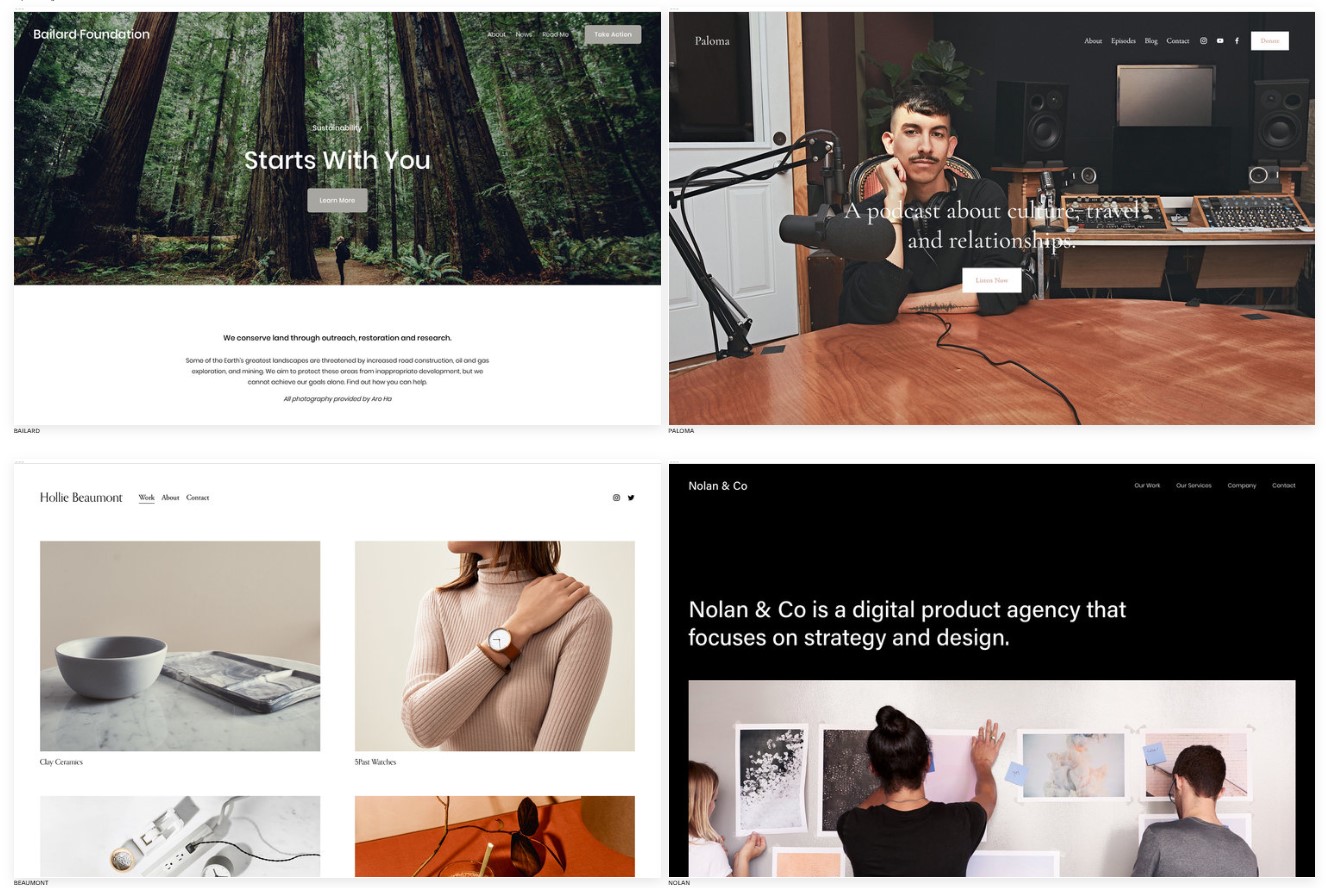 While Shopify templates are stylish, elegant, and more customizable, many users express a thought that aesthetically (which is quite subjective, though), Squarespace templates are more appealing.
Find out more about Squarespace vs Shopify in our detailed BigCommerce vs Shopify vs Squarespace comparison
SEO Capabilities
If we compare Squarespace vs Shopify SEO score, according to eCommerce platforms research, Shopify stands second in the list after Magento. It was created with SEO in mind and helps you get the highest search ranking. Shopify creates a page title and meta description automatically based on the content of your page. Users can take advantage of all the in-built tools and SEO apps available at the App Store. Squarespace SEO capabilities, on the contrary, are a bit limited. It is possible to add meta titles and edit descriptions. And that's practically it. All the other aspects (e.g., alt text) are not included.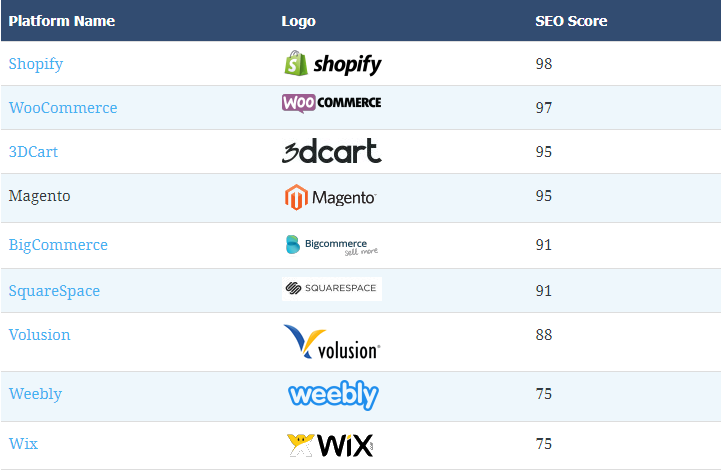 Ease of Use
Building an online store with Squarespace and Shopify is equally easy and fast. They have clear and modern dashboards with understandable menus. Both solutions use a drag-and-drop function for adding products. You just click the needed element, move it, and drop it to the page. And voila - it's ready! In case you feel a little lost - the visual prompts will guide you through the way.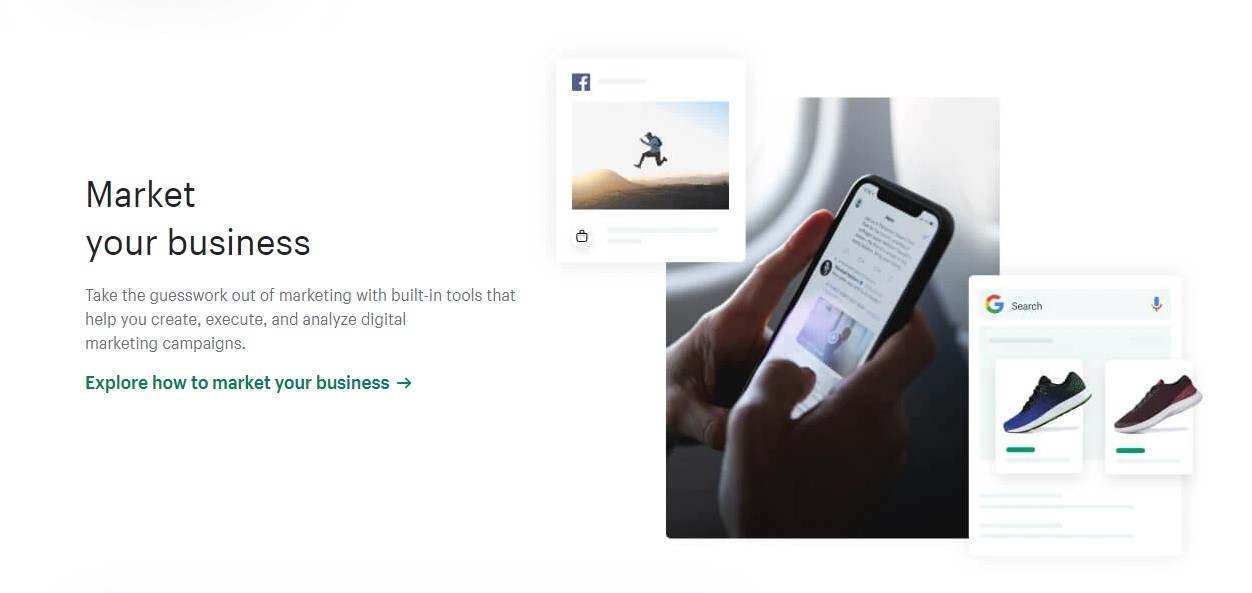 Blogging Functionality
Squarespace, along with Shopify, has integrated blogging functionality. It's a handy tool for eCommerce stores these days. Experienced marketers and business owners are aware of a qualitative blog's benefits in terms of SEO and customer engagement.
Although Squarespace provides its clients with a wider scope for action since it was a blogging platform from the very beginning. It lets you easily insert the content into any sidebar or page with the help of summary blocks. Other blogging features include in-built analytics, archiving, and search options.
Shopify, on the contrary, does not have such extensive functionality. Its aim is eCommerce. However, the pre-designed blog module can assist you in gaining an audience and generating traffic. You can easily write and publish posts, add images, media files, categories, tags, etc.
Squarespace vs Shopify. What Are The Key Differences?
Support
If you're having trouble with the store management, you may always refer to customer support. Both solutions have well-developed help channels. Shopify offers 24/7 customer support through email, phone, and live chat. The response time is really fast. Besides that, an extensive support section is available on the official website (including forums, reference literature, video tutorials, and FAQs).
In contrast, Squarespace support misses some points when compared to Shopify. You can reach them only via email, live chat, or forums. There is no phone support offered to customers. The company has a broad collection of video guides and other helpful materials.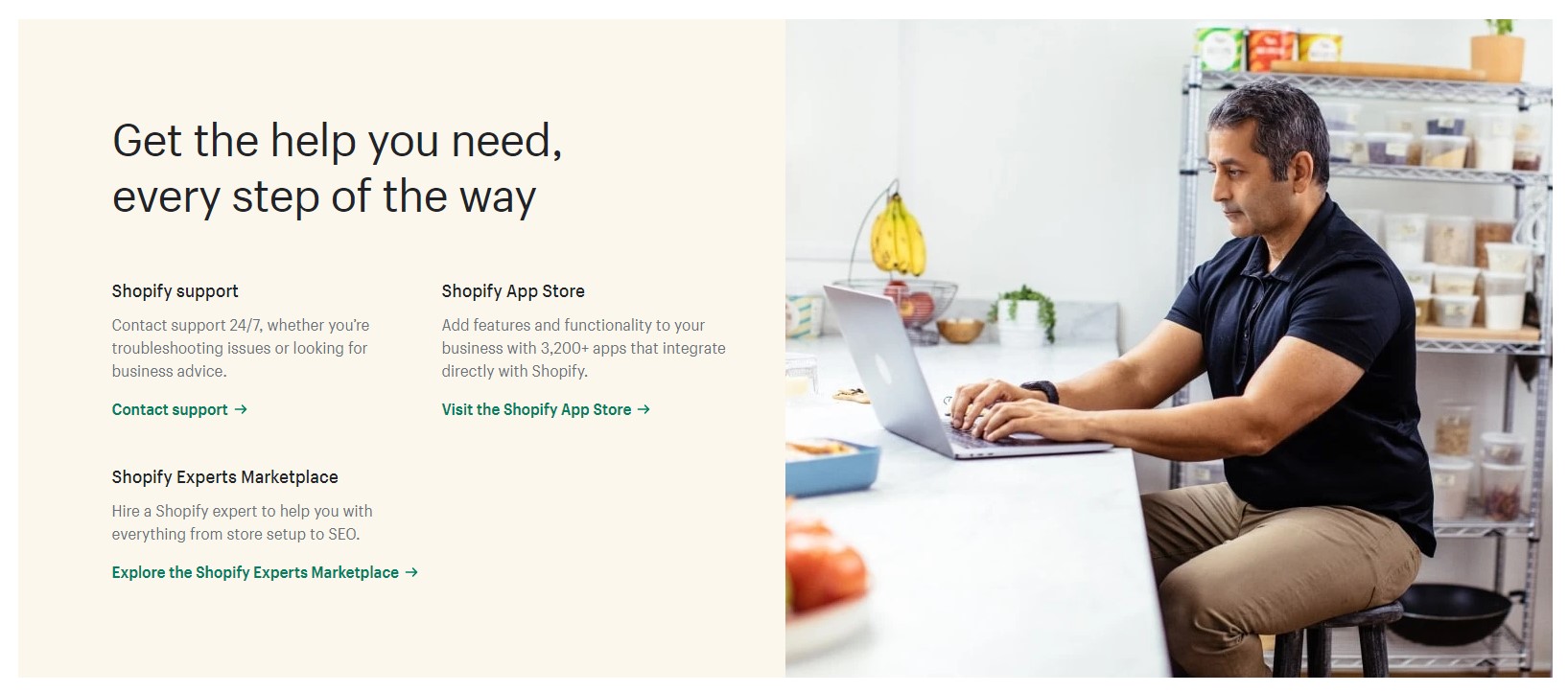 Pricing
All in all, Shopify is pricier than Squarespace. This is because it provides more advanced and comprehensive eCommerce tools to help you run a business. Shopify has three pricing plans:

Shopify also has a lower-priced Shopify Lite plan for $9 per month and the enterprise-level Shopify Plus plan with extra features, starting at $2000 per month.
Additionally, the company offers a 14-day free trial.
Squarespace, contrarily, has a 14-day free trial and four pricing options:
2 plans for websites (Personal and Business)
2 plans for online stores (Basic and Advanced)

All plans have eCommerce integration. However, the Basic and Advanced plans offer more advanced features. Also, keep in mind that you won't be able to sell products through the Personal plan. It has lots of restrictions and limited capabilities.
App Marketplaces
Shopify has a massive App Store with more than 2000 both free and paid apps. They are divided into different categories, e.g., design, marketing, sales, finances, reporting, etc. Apart from this, Shopify offers many SEO and marketing apps to facilitate store management. These tools do not require any tech skills and are available for everybody.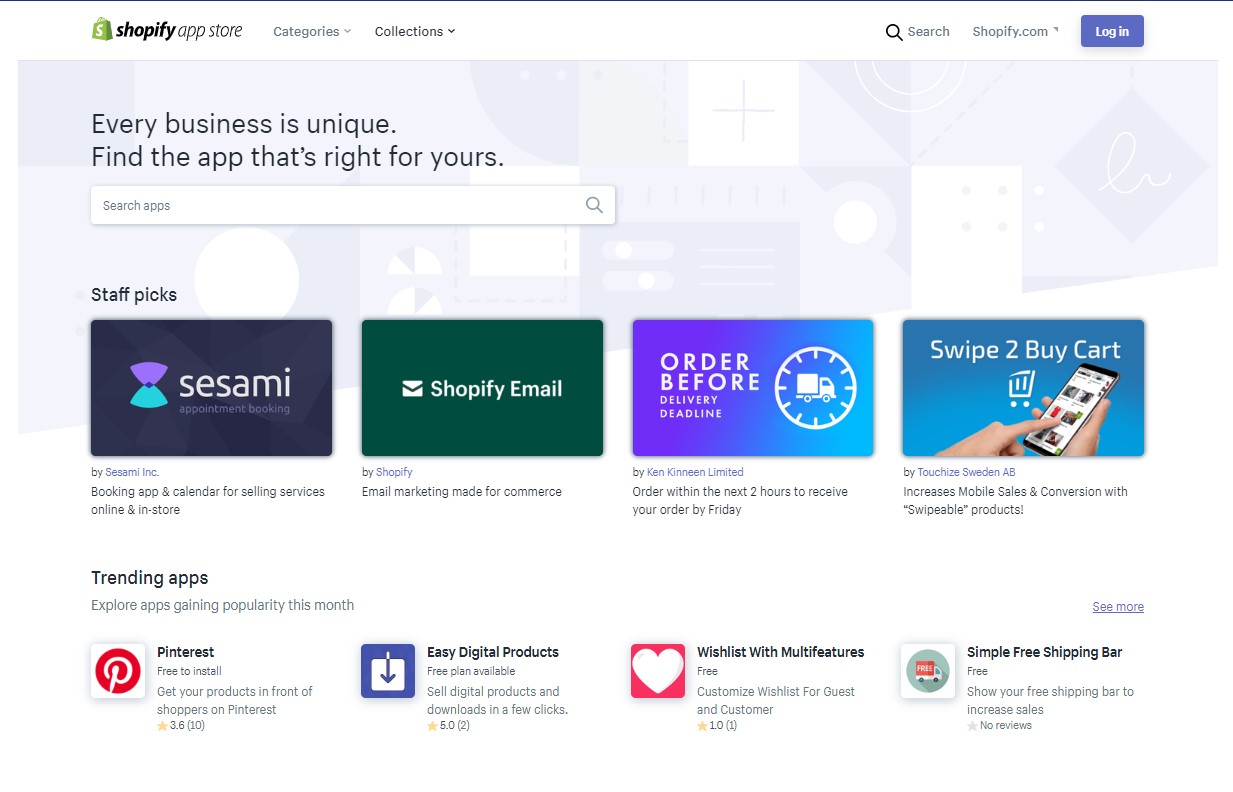 Squarespace, on the other hand, offers users a restricted number of official apps.
In case you are already using Squarespace and want to expand your store's functionality, migrate from Squarespace to Shopify with Cart2Cart. In addition, watch our video guide to get an idea of how an automated migration works:
Payment Gateways
Shopify allows you to accept payments from almost anywhere and in most currencies. It supports more than 100 payment gateways, including the most popular ones - PayPal, Amazon Pay, Stripe, and even cryptocurrency. Additionally, it is possible to use Shopify's gateway - Shopify Payments with no transaction fees.

Unfortunately, Squarespace is very limited in the number of payment options. It integrates with Stripe - its primary payment gateway. Besides, you can also choose between PayPal or Apple Pay.
Take your e-business a step forward towards success!
Migrate to any of the described platforms with Cart2Cart just in a few mouse clicks.
Migrate now
What are the Advantages of Squarespace over Shopify?
Better choice for content-based websites. If you aim at displaying the content (e.g., images or a personal blog), Squarespace will be a more subtle and flexible solution than Shopify.
Beautiful templates. The quality of Squarespace templates is higher, and they are clear and elegant. Many Squarespace templates are created for those who want to blog or share their music portfolios, art, or photography. The visual effects include parallax scrolling, text that gracefully fades in and out, etc.
Free Typekit fonts and discounted Getty images. Squarespace's partnership with Typekit gives Squarespace customers more than 65 free Typekit fonts. Print types are important factors that influence the customer's brand perception. Getty Images is another of Squarespace's partners. It is one of the world's leading creators and distributors of high-quality images and videos. Thanks to this partnership, Squarespace website owners get an exclusive rate for Getty images from Getty at the affordable cost of $10 per photo.
Extensive styling options. Style Editor tool will assist you in store customization. It is easy to use even for a non-technical person. With the help of Style Editor, you can adjust colors, background images, typography, the opacity of images, the width of the sidebar, any spacing and padding, and page-specific styles.
Check out the in-depth Wix vs Shopify vs Squarespace comparison
What are Advantages of Shopify over Squarespace?
Point of sale (POS) application. This software works both for IOS and Android systems and allows you to integrate online stores with physically located shops. POS features comprise a card reader, barcode scanner, cash drawer, and receipt printer. It gives you a possibility to sell anywhere, keeping your stock count synced automatically.
Automated EU VAT calculation. Value Added Tax (VAT) applies to all goods and services bought and sold for use or consumption in the European Union. Owing to the Automatic calculation of EU VAT, Shopify store owners can save lots of time and sell products straight to the EU countries. Squarespace Value Added Taxes, contrarily, have to be entered manually as individual "tax rates."
Gift cards and discount codes. Gift cards and discount codes will enhance the store's performance and attract more customers. They usually send gifts to family or friends. Therefore, if the gift card option is available, they will do it more often. Unfortunately, Squarespace doesn't support redeemable gift cards, gift certificates, or vouchers.
Shopify integrations. Shopify integrates with the world's eCommerce giant - Amazon. Hence, Shopify users can add Amazon as their Sales Channel, create Amazon listings, link them to the stores, and fulfill orders directly from a single Shopify Admin Panel. Shopify also cooperates with Facebook. Store's customers can easily browse your products using the new Shop section on Facebook. Moreover, Shopify has partnered with Pinterest. All the products pinned from Shopify online store automatically become Buyable Pins on Pinterest.
Shopify "Buy button." This button is the simplest way to add eCommerce functionality (including product pages and secure checkout). It's fully responsive and looks nice both on desktops and mobile screens. It is possible to customize it to match your brand appearance. With the "Buy button," you can sell products on WordPress, Tumblr, Joomla, Drupal, Wix, and Weebly, etc.
Advanced reporting features. If you need a platform with professional reporting functionality, Shopify is a much better option than Squarespace. Shopify analytics offers more extensive data and detailed statistics, including sales, finances, customers, acquisition, and behavior reports. Besides, Shopify allows you to create your custom reports.
Check out our infographic to get a better understanding of the migration process via Cart2Cart: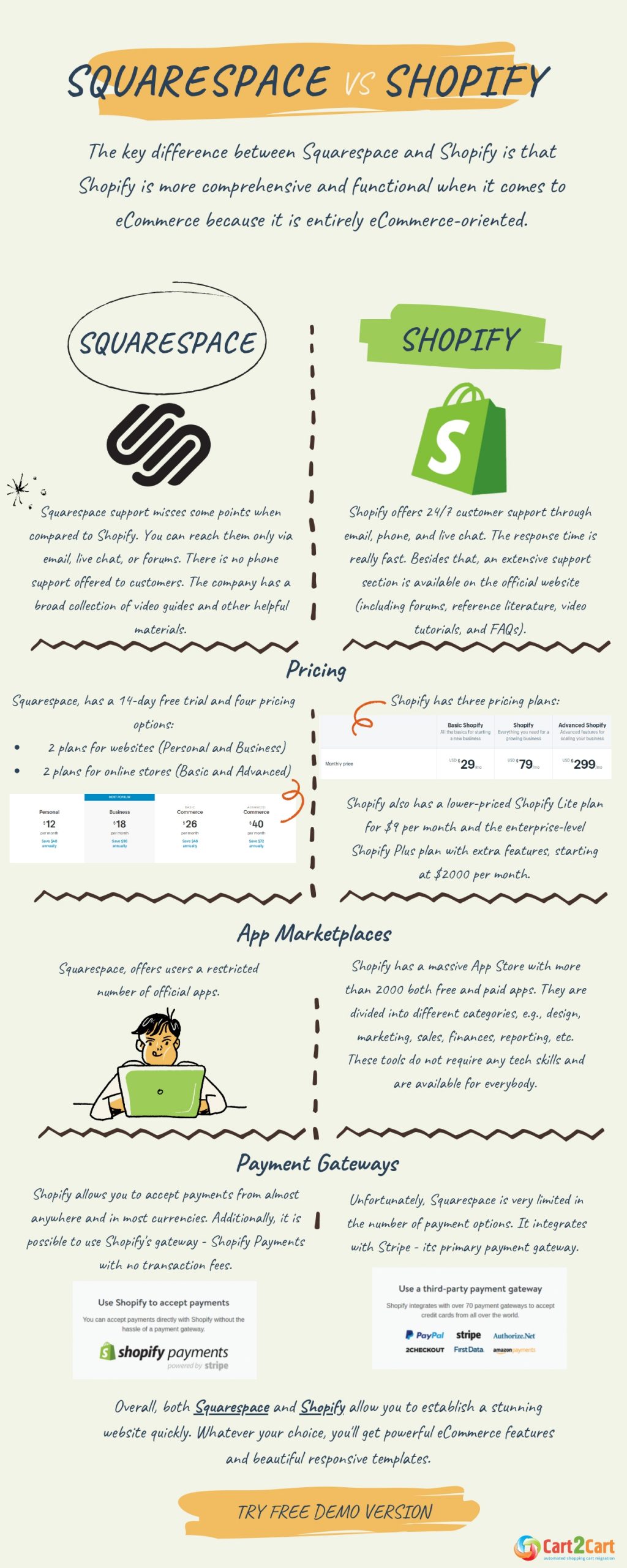 FAQ Block
Is Squarespace a competitor of Shopify?
Squarespace as well as Shopify are the two leading hosted eCommerce platforms. The main difference between these two is the fact that Shopify is a go-to destination when you're planning to engage only in selling activity, whereas Squarespace can be used for both retailing and blogging, displaying portfolios, etc.
Is Shopify easier than Squarespace?
Yes, Shopify is considered to be one of the most user-friendly platforms that suits even those retailers that have minimum to none eCommerce experience. It offers more features for creating a multifunctional online store.
Is Squarespace compatible with Shopify?
Yes, you can easily connect your Squarespace store with Shopify using the Buy Button. Simply install this button and embed the code to Squarespace.
Can Shopify integrate with Squarespace?
Definitely. You may connect your Shopify store to your Squarespace domain or site if you already have one. As a result, you will be able to sell your products across multiple platforms while also promoting your Shopify store from your Squarespace site.
Is Squarespace good for dropshipping?
Dropshipping is possible on Squarespace. There are two dropshipping options available through Squarespace: Printful and Spocket. As a beginner, Printful is ideal; however, if you plan to grow your dropshipping business in the future, Spocket is recommended.
Can you move from Squarespace to Shopify?
Yes, of course. The data associated with your products, customers, and orders can be migrated from Squarespace to Shopify. Before you can import your Squarespace data to Shopify, you need to export it.
Squarespace vs Shopify. Which one to choose?
So, if you aim to create an advanced web store with professional analytics - Shopify is the excellent choice for you. Squarespace is your perfect match if you plan to showcase your websites' content, like a beautiful portfolio or blog, and sell a couple of products.
Also, we've prepared the list of other worthy Shopify alternatives for small stores. Make sure to check it out!
To sum it up, deciding which platform to choose, depends on what type of website you want to run. The key difference between Squarespace and Shopify is that Shopify is more comprehensive and functional when it comes to eCommerce because it is entirely eCommerce-oriented.
Overall, both Squarespace and Shopify allow you to establish a stunning website quickly. Whatever your choice, you'll get powerful eCommerce features and beautiful responsive templates.
So, don't miss the chance to enhance the overall look and functionality of your store. Perform the free Demo Migration and decide which platform is your go-to destination.