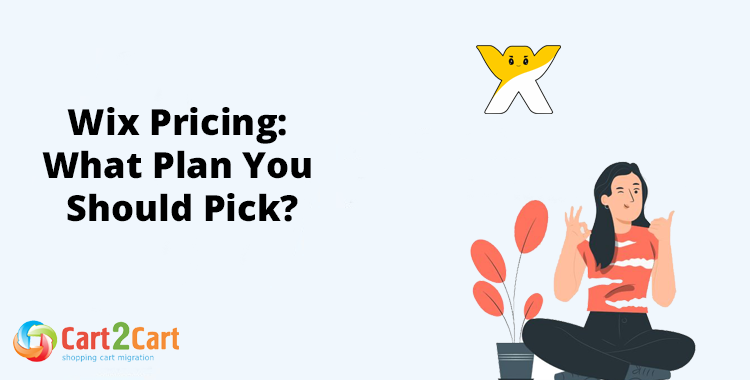 Wix has nine pricing plans, one free plan, four website pricing plans, and three eCommerce pricing plans. There is an additional Enterprise Plan which has a so-called custom price. This means you have to contact Wix to know what you will be charged.
Wix has four paid plans for people who just want to build a website for a personal blog, to showcase their portfolio, or for a business. These plans range from $16 to $45 per month. Here's an overview of the four plans.
Wix Website Plans
The Combo Plan at $16.00 per month is ideal for someone who wants a small personal site. The Combo Plan, unlike the free plan, shows no Wix ads. People who run small service businesses often opt for this Wix option. You get a free domain, and you can upgrade your website's bandwidth and storage space.
The Unlimited Plan at $22.00 per month has increased storage, which allows for more content. This plan includes an SEO app so local people find the website online. This is the most popular Wix pricing option for startups, small businesses, and freelancers. This plan allows for extended video times.
The Pro Plan at $27.00 per month offers more branding and marketing options, including the Wix Logo Maker.
The VIP Plan at $45.00 per month provides users with priority support and maximum storage capacity. With this plan, you have unlimited bandwidth and unlimited video hours, which makes this plan ideal for large sites.
Wix eCommerce Plans
The Business Basic at $27 per month, is the cheapest eCommerce plan. It is the best plan if you are starting with eCommerce, but as soon as your business starts growing, it will outgrow this plan with its basic features.
The Business Unlimited Plan at $32 per month has all the tools you need for growing your online store, including ample storage, automated sales tax, support for multiple currencies, selling on marketplaces like eBay and Amazon, dropshipping, subscriptions, and product reviews.
The Business VIP Plan at $59 per month is expensive, but you will be able to streamline the growth of your store. With this Wix pricing plan, all of the above-mentioned functions are optimized to help merchants grow their online stores as big as possible. This pricing plan also offers priority customer care.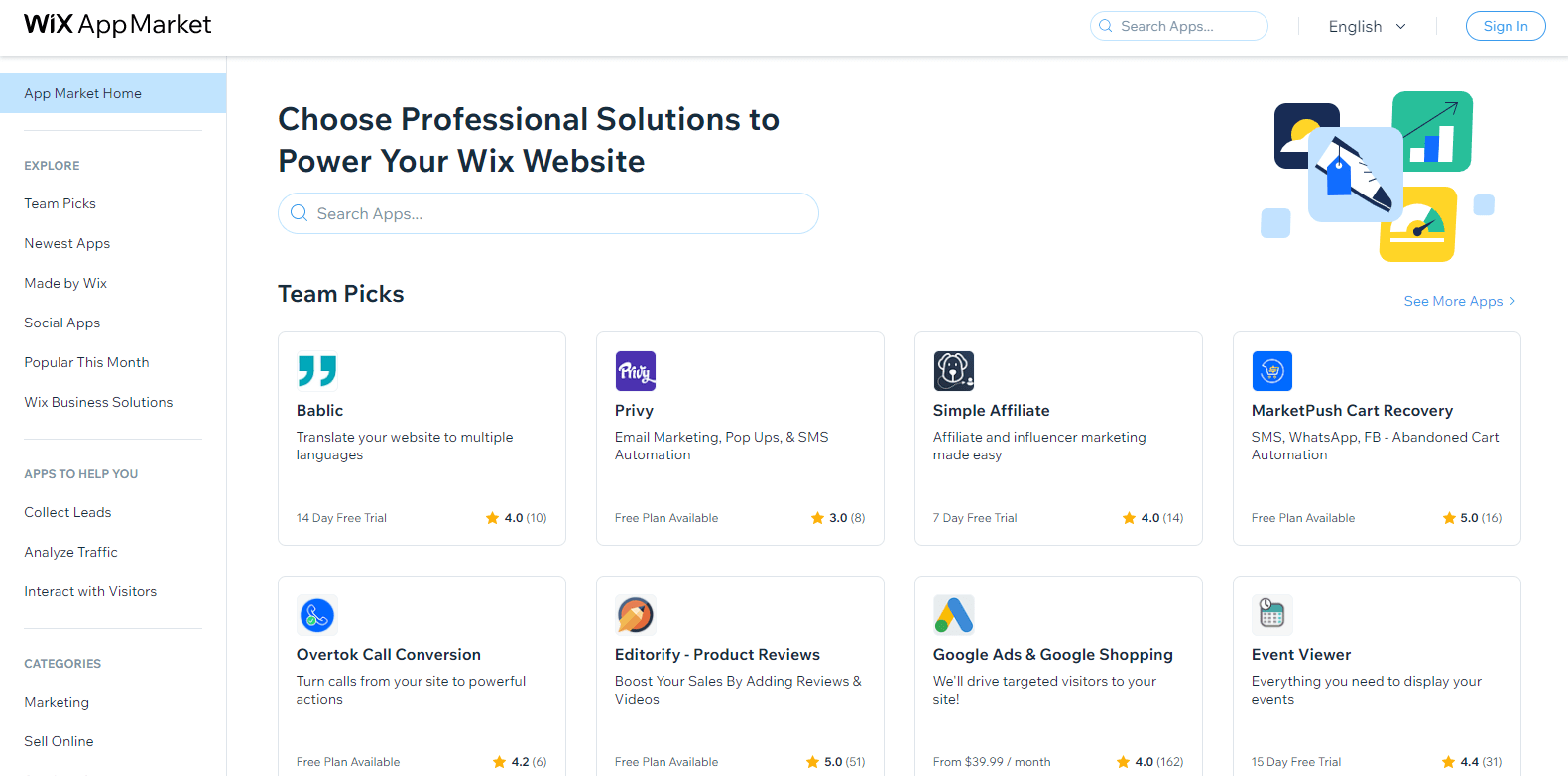 Note: look through the Cart2Cart Blog for useful tips & tricks on how to migrate data across various shopping cart solutions.
Does Wix charge monthly or yearly?
For all their pricing plans, users can either pay monthly or yearly. If you pay yearly, there is a considerable saving.
Wix website pricing plans
Combo: $23 per month (works out to $16 per month if paid yearly), save 30%.
Unlimited: $29 per month (works out to $22 per month if paid yearly), save 24%.
Pro: $34 per month (works out to $27 per month if paid yearly), save 21%.
VIP: $49 per month (works out to $45 per month if paid yearly), save 8%.
Wix eCommerce pricing plans
Business Basic: $34 per month (works out to $27 per month if paid yearly), save 21%.
Business Unlimited: $38 per month (works out to $32 per month if paid yearly), save 16%.
Business VIP: $64 per month (works out to $59 per month if paid yearly), save 8%.
Enterprise: Custom pricing.
Should you go for an annual plan? It depends on your budget and your cash flow. It is obviously cheaper to pay annually, especially since you will probably not run your website for only a few months. If you don't want to commit upfront to an annual plan, you can always try out the free plan. Also, you can try all the plans out at no cost for two weeks. Wix offers a 14-day money-back guarantee with all premium plans. That may be enough time to know if Wix is for you.
How many pricing plans can you have on Wix?
Wix's pricing structure includes two categories: Website Plans and eCommerce Plans. There are four website pricing plans and three eCommerce pricing plans. There is also an Enterprise Plan which has a so-called custom price.
Website plans are for building websites and eCommerce plans are for building online stores.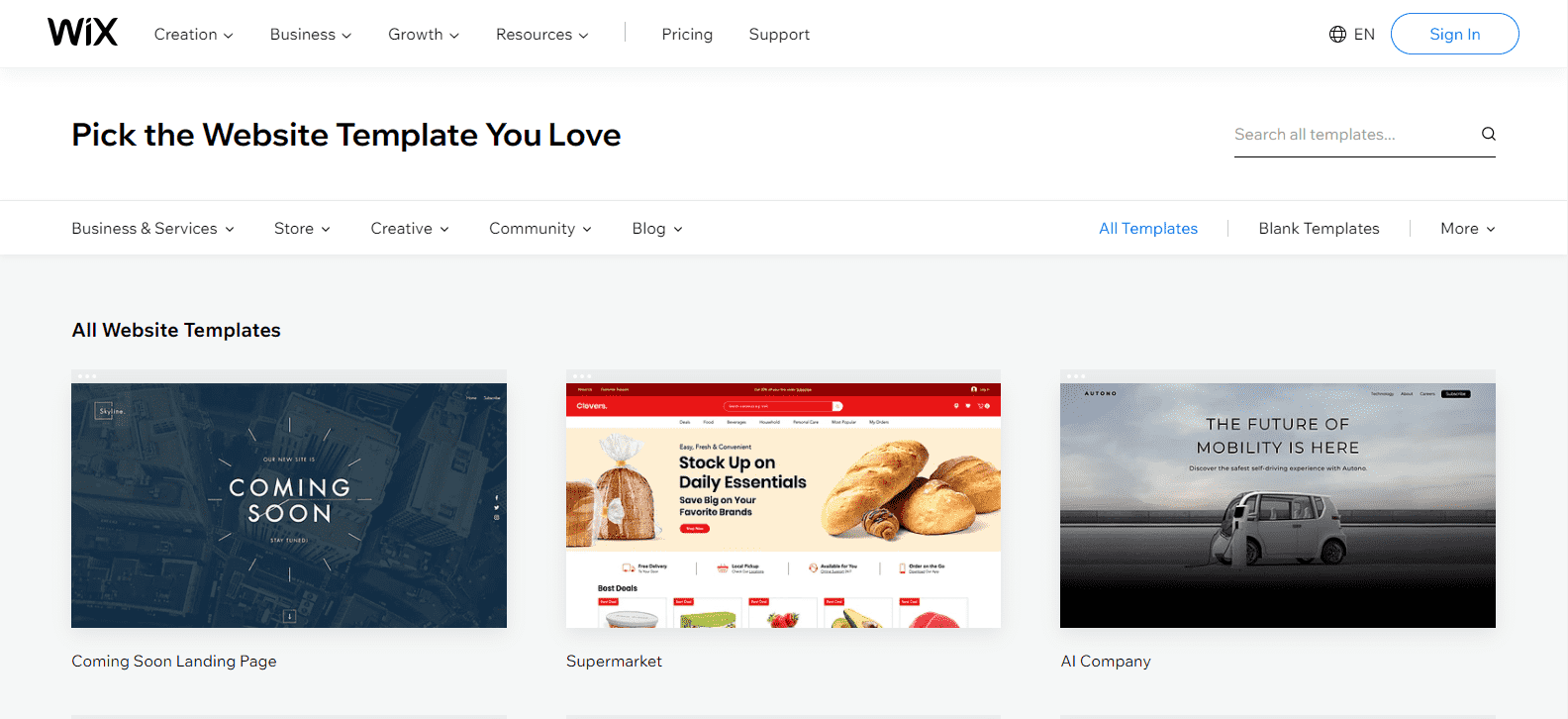 What is the cheapest plan on Wix?
The Combo plan is the cheapest website-building plan at $16 per month. The Business Basic plan at $27 per month is the cheapest eCommerce builder.
FAQs:
Is Wix overpriced?
Wix is not the cheapest website builder, but it's also not the most expensive. For instance, at $27 per month for the Business Basic plan, Wix is cheaper than Squarespace, which is $33 per month for its Business plan.
On the other hand, GoDaddy is more affordable than Wix, with all its plans being cheaper than the Wix plans
In the industry, the general consensus is that Wix is expensive for what it offers.
Is Wix worth paying for?
Wix is one of the more expensive website builders. However, it does offer a range of pricing options for different needs. The Wix Business Basic Plan is probably the best value for money. It offers all the features of the more expensive plans which basically only offer more storage. With this plan, you can accept online payments, connect Google Analytics, and remove ads, all features offered by the more expensive Wix business plans.
Is there anything better than Wix?
As mentioned earlier, Squarespace may offer more value for your money. The Squarespace Business plan comes with all the basic features your need for an online store at a lower price than the Wix Business Basic Plan.
If you have an eCommerce store and want to migrate to Wix, we recommend you use Cart2Cart migration. With Cart2Cart, you can automatically transfer your store data like products, images, categories, and other entities to your WiX Store even if you have no technical knowledge