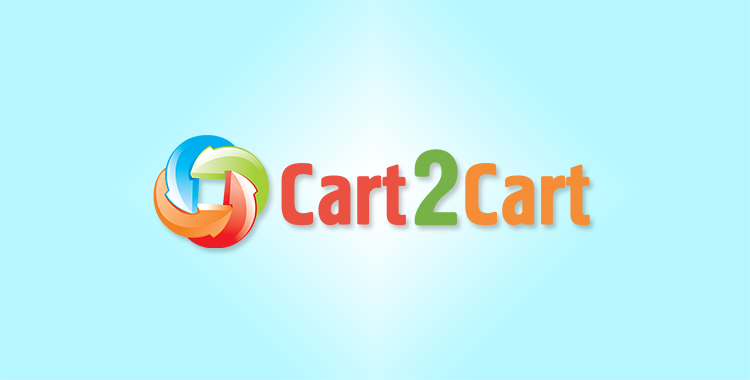 You are on the verge of starting online business. What thoughts flash through your mind? Probably you have a list of things to consider - what to sell online, how to build business strategy, and what to start from. One of the most important decisions to make is to choose a shopping cart which best suits your needs. There are lots of different options - free and commercial, hosted and non-hosted, new carts and industry pioneers. With this range of choice you can feel completely confused, like a child in a toy shop. To help you out we offer you to concentrate on the checklist of key eCommerce features for the perfect platform.
1. Smooth start
The platform you choose should make your business launch as easy as possible. This includes:
You should estimate your budget and think carefully what you are ready to pay for. There is plenty of free shopping carts, like PrestaShop, VirtueMart, WooCommerce. They will provide you with basic functionality, that is enough for start up. However, if you plan to grow your business then you should be ready to invest. Additional modules and extensions are usually paid. In this case commercial solutions like Shopify, X-Cart, Shopp can offer you more. The compromise is choosing free version of the platform for a start up and as the business grows move your store to the paid edition. Such opportunity is provided by Magento and CS-Cart with their community and paid editions.
Shared hosting is cheaper, however customization opportunities are quite limited. Dedicated server hosting is more expensive however it provides developers with freedom of modifications. The more complicated is the platform the more demanding it is in terms of hosting environment, like Magento for example.
shopping cart software installation should not cause troubles, regardless of your technical knowledge.
It is better to get off on the right foot, right?
2. Administration
User-friendly back end is a key factor in successful store management. The merchants with technical knowledge would benefit more from php shopping cart like CS-Cart, Magento or Open Cart. The non-technical users require administrative panel to be intuitive and simple in usage. In this case Shopify and BigCommerce should be mentioned. Anyway, the back end should provide the opportunity to add, delete and amend items quickly and easily.
3. Design
The more eye catching and stylish your interface is, the more customers you will attract to your store. So, design is definitely the thing you should consider while looking for a shopping cart. Some platforms like Yahoo store, Miva Merchant, Shopify, Zen Cart are template driven. However, you should not limit yourself with a standard set of templates. A good option is to choose a shopping cart which provides you with opportunity to modify or even create your own design. Unique interface will make your store more competitive and attractive. Pay attention to image management - how easy it is to upload, manage, crop images. The cart which allows multiple images, thumbnails and picture zoom is definitely a good choice.
4. Product management
Of course, every shopping cart provides a set of product management features. However, the major points you need to check here are:
the number of products the shopping cart can (effectively) handle
the types of products you will be able to sell (downloads and tangible goods)
Apart from simple products, the shopping cart should offer bundle and grouped products, as well as cross selling. It will increase the effectiveness of purchasing and respectively the store income.
product reviews and recommendations are also the way to attract potential customers to your store
shipping and tax options should be integrated
5. Order management
Order management is crucial for monitoring business functionality and planning development. Thus, you should look for the following features in a shopping cart:
The feature enables merchants to see which items are on demand and helps to form product assortment.
order history is beneficial for both customers who can check their previous orders and merchants who keep track of the ordered products
real-time inventory management
The customer is able to see which products are available for delivery which makes ordering process more effective
6. Customer management
The main aim of the store owner is to make purchase experience as pleasant as possible for the customer. The features you may wish to have in the platform are:
easy catalogue navigation
simple and secure checkout
multiple languages and currencies (if you are oriented on international market)
more than 1 payment gateway available (the opportunity of credit card processing will not harm)
customer accounts which help to establish merchant-customer connection
7. Marketing features
The efficiency of your store promotion will depend on the marketing features your platform offers. These features will help you increase traffic, attract target audience and potential customers to your store:
SEO friendly URLs for beneficial site ranking
affiliate program (if it is appropriate for your business)
newsletter and coupon features
built-in info pages to provide customers with some additional useful information
8. Security and support
The general reputation of a store depends on the proper site functionality and the level of customers' trust to your online business. Thus, you should pay attention to the level of security and be able to fix evolving errors as soon as possible. Basically, you will require:
built-in SSL data encryption for customer's confidence
professional support for merchant's confidence
solid and reliable documentation
Mainly, that's it. Now, take several eCommerce solutions you consider for your business and try to check them according to the list. Be objective. You will probably not get 8/8 points as the perfect platform doesn't exist. However, if you are satisfied with 6-7 aspects then the shopping cart is a right choice for you.