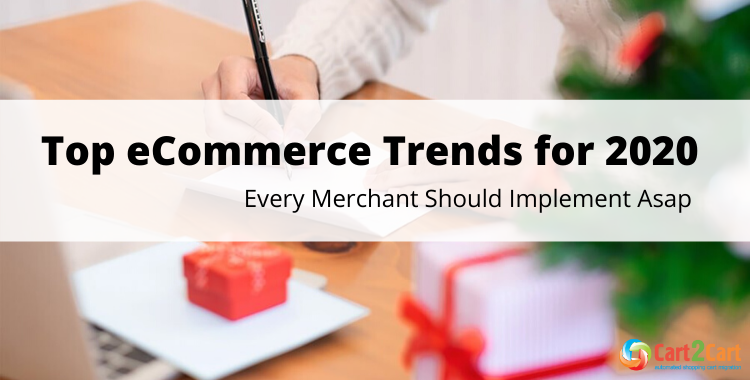 The 2019 year is drawing to an end and the consultants, analysts, and business experts all across the world are making their industry trend predictions for the upcoming year and we are not going to be any different. In this post, we've written up some thoughts on what's ahead for 2020 and beyond in the ecommerce industry.
Needless to say that in the tech industry things move really fast. 2019 was a year full of technological advances and major changes. The trend is by no means slowing down and 2020 promises to be no less spectacular. Here are a few of the predictions that will make your online business not just survive, but thrive in this age of innovation.
Google's New Marketplace
Needless to say that the main part of any online store clients is arriving via organic (Google) channel. According to recent research, Google Shopping helps to boost conversions by over 30%. So in order to attract more customers to the online business, it is strongly recommended to start optimizing for Google Shopping Actions.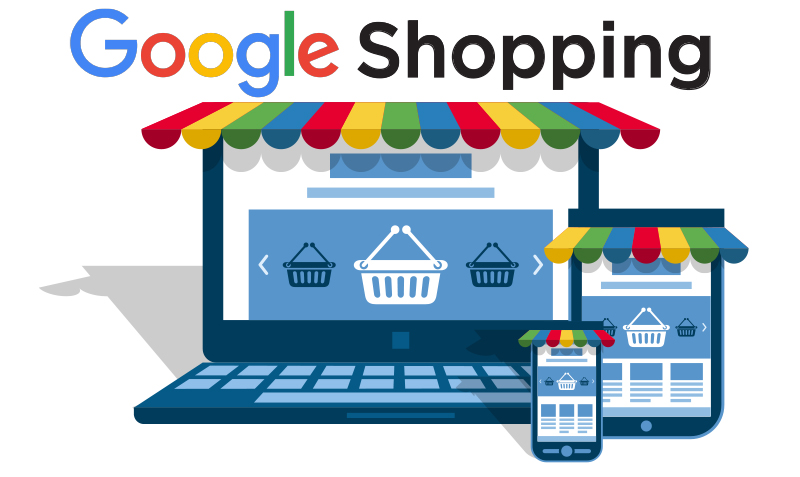 What is Google Shopping Actions? Simply put, Shopping Actions allows entrepreneurs to display their products on multiple Google platforms via Google Shopping. The program also offers shoppers a universal cart that they can use regardless of whether they're shopping on mobile, desktop, or using voice search.
How does it work? Shopping Actions allows online shoppers to see and buy goods from you on Google surfaces. Merchants can browse products available for sale, including the most up-to-date pricing and availability information. Then they add items to a universal shopping cart across Google Search, Images and YouTube—and then seamlessly checkout using their Google account. Once shoppers make their selections and pay for their goods, their order is shipped to them.
What is the outcome? Integrating your e-commerce platform with Google Shopping will create a PLA (product listing ad) that will automatically top the SERPs on the Shopping tab when a customer searches for a product that matches up with your store. This is exciting news for e-commerce stores that sell niche products.
How should I do that? The setup process is pretty simple. You just need to sign up to the Google Merchant Center and if your online store meets the ad requirements, you can start advertising through this channel.
Social eCommerce
In fact, the usage of social media platforms has exploded drastically over the last decade. The number of clients reading reviews, making recommendations and using social media to engage with products is increasing with each passing day. To be more specific, and insight from a consumer survey into social shopping behaviors reveals the following facts: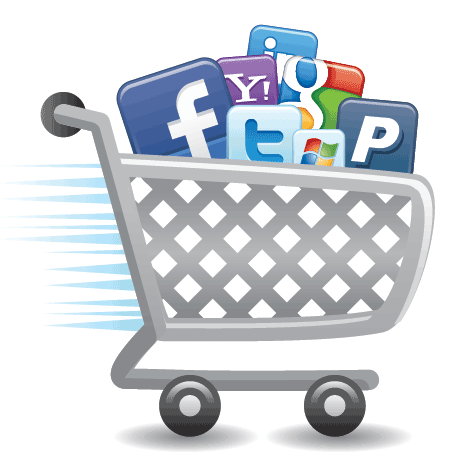 As a result, more brands are expected to integrate social media into their sites and marketing campaigns to reach these customers accordingly.
What is social ecommerce? In simple terms, social commerce (sometimes referred to as social shopping) is about selling products directly through social media platforms. Most e-commerce stores choose to add Google+, Facebook, Pinterest, and Twitter since sharing a product or service on those channels fits the behavior and interests of almost all users.
How does it work? Users buy products directly from social media platforms. It eliminates the need for buyers to follow the link on the social media network and get redirected to a 3rd party website in order to finalize the purchase.
How should I do it? The answer is simple: integrate social media into your website. There are many options to choose from when it comes to integrating social media into the e-store. How to integrate social media into the ecommerce website:
Embed buy buttons within social media posts,
Share shoppable posts and videos,
Launch clickable ads on social networks including calls to action redirecting to stores,
Hashtag product reviews,
Install social commerce plugins and apps, etc.
What's the outcome? The engagement on social commerce can lead to more than just direct transactions, but tons of other business benefits for your brand. From increasing sales to driving traffic, to increase customer engagement and website traffic.
Voice-Based Shopping
Voice search is constantly increasing in its popularity and more and more businesses tend to optimize their e-stores for this trend. Voice search is treated as not only a prediction of the future but the fact of the present and the following statistics prove it is becoming a part of everyday life:
By 2020, 50% of all searches across the internet will be voice-based.
There are currently only 39 apps that support voice-based shopping.
Consumer spending via voice assistants is expected to reach 18% by 2022.
Top 3 common keywords in voice search phrases are "how", "what" and ''best".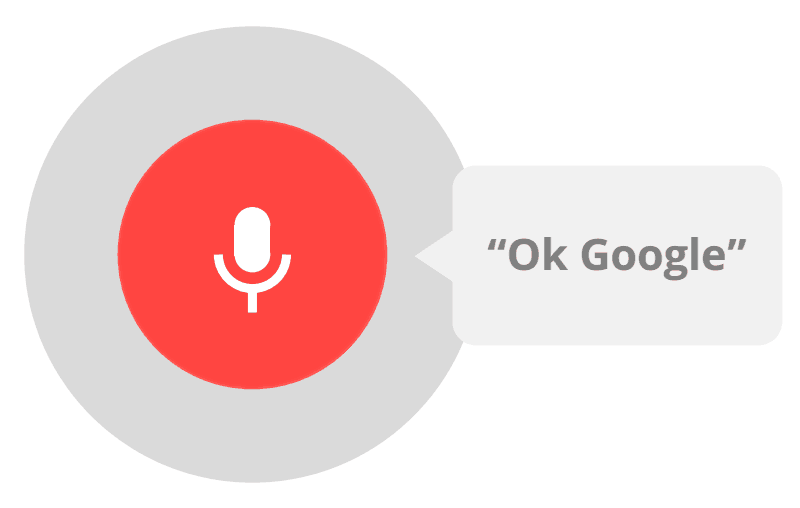 What is Voice Search? It is a technology that makes it possible for users to search by verbally asking a question on a smartphone, a tablet or a computer. The key difference that sets web search and voice search apart is that the voice search is conversational; it consists of longer sentences, while web search is quite short and basic. With web search users mostly focus on keywords and leave the search engines to figure out the user intent. The search engines return results and users go through them one by one until they reach the correct information they are looking for. With voice search, alternatively, a clear question is expected and a straight answer is provided, as close as possible to the right answer.
How to Optimize for Voice Search? There are several specific ways to optimize the online platforms for voice search:
Provide localized content in a conversational tone,
Focus more on semantic search instead of keywords,
Give a clear and concise answer in a context,
Make use of the themes and plugins,
Optimize for featured snippets.
What Is the Outcome? Optimizing your online business for voice search will inevitably lead to improving the visibility of the content, top rankings of the search results and therefore increase in sales.
Augmented Reality for Product Visualization
Despite the fact that online shopping is at the top of its popularity, lots of consumers still want to have a 360-degree eye view of a product before actually buying it. According to Retail Perceptions, 71% of consumers would buy more stuff if the retailer offered them an augmented reality. The 2d pictures not always meet all the clients' requirements. Hence, more technologically advanced alternatives such as Augmented Reality (AR) is required.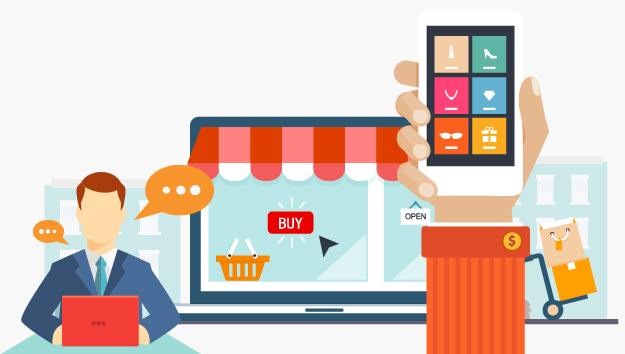 What is AR? Augmented Reality (AR) is an innovative feature that shows a computer-generated image of the actual preview of the product the customer is going to buy. How to Get Started With AR? These days AR is often implemented using a person's phone camera. Besides, there are many AR platforms and apps available on the web that help e-commerce companies integrate AR technologies into their online business.
What's the Outcome? Utilizing AR will allow merchants to enhance their customers' experience, have an edge over their competitors and therefore boost sales.
Video Product Descriptions
It is a well-known fact that motion information is better perceived by the human brain than written or typed text. In fact, store visitors are 64-85% more likely to buy a product on an online retail site after watching a video. As a result, online stores that include video descriptions to their product listings automatically become more attractive and accessible for customers.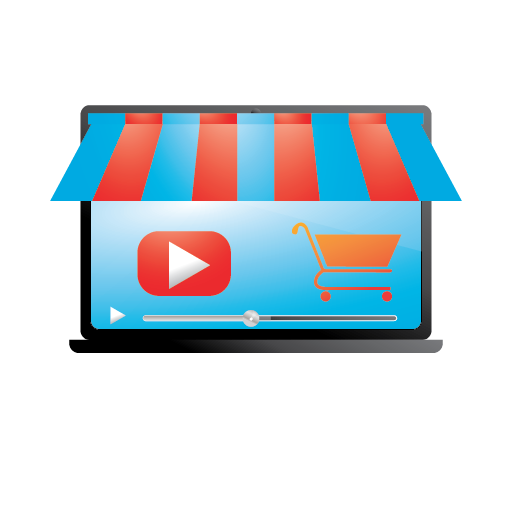 What Is a product video description? A short video displaying the size, shape, texture and other features of the product.
Why use video description? While products can be successfully displayed through the use of images and user reviews, videos are still considered to be the most effective way of demonstrating a product and its benefits to the visitors. Research also shows that sites with videos are favored and prioritized by Google. This means incorporating product videos will give you a greater chance of ranking in search engines.
How to incorporate video descriptions? Implement video strategy describing every nook and cranny of the product visually right within your online shop platform or make use of the video hosting platforms like YouTube, Vimeo, Vidyard, etc..
What Is the Outcome? Neil Patel states that the visitors who discover videos are likely to stay in the store twice as long and visit twice as many pages versus those who don't see the video. Besides, sharing those how-to tutorials on Facebook increases the retailer's reach even more.
Ecommerce Automation
There's no shadow of a doubt that there's no substitute for the human brain. However, there are tasks (such as inventory management, order processing, invoice and billing, delivery schedules and handling returns and refunds, processing large amounts of data) that computers cope with much faster than humans. And this is the main reason more and more users all over the globe turn to computers to get the job done.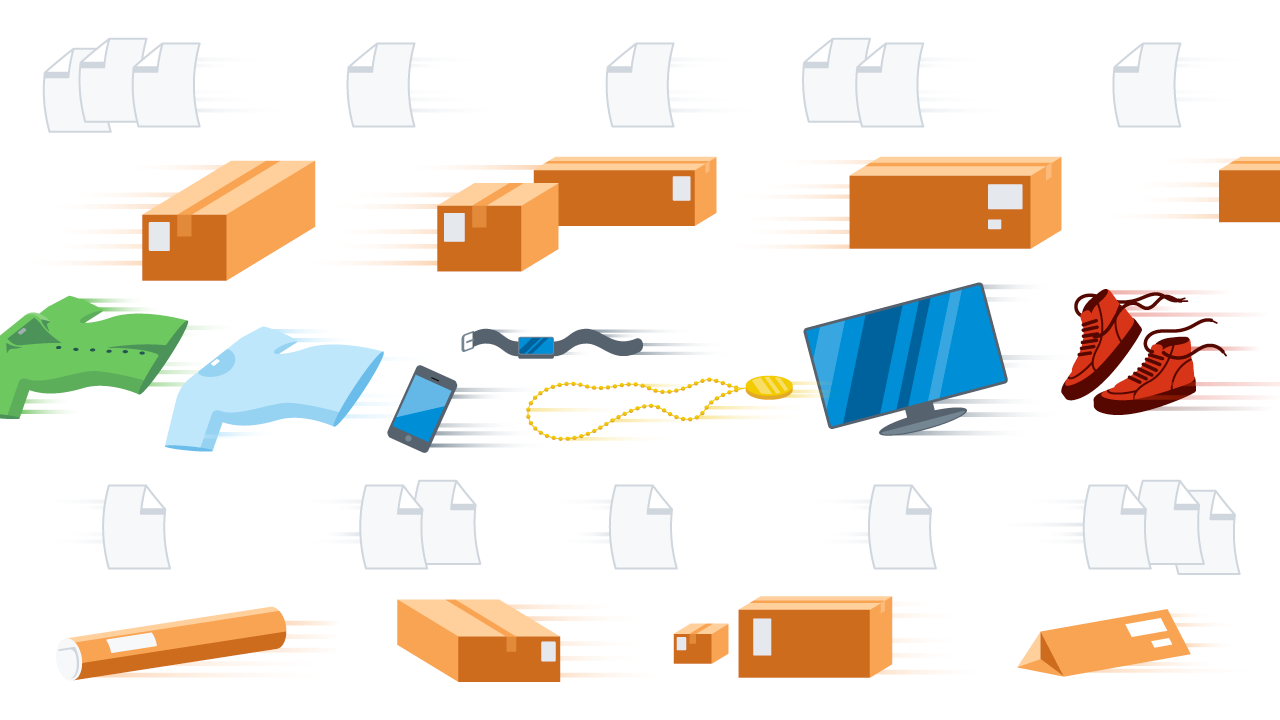 What is ecommerce automation? It is multiple software applications and related tools that aim to convert manual ecommerce business processes into self-fulfilling, automated tasks. To be more specific, Cart2Cart is a bright example of ecommerce automation that allows users to remain focused on business running while it performs the replatforming in a totally automated manner and with minimum human involvement.
Why Use Automated Services/Apps? Automating business processes is certainly beneficial in terms of speed. One more important thing to keep in mind is that no coding skills or tech background is required to work with automated services. It makes them the tool of choice not only among experienced entrepreneurs but also newbies and non-techie persons.
How to Automate the eCommerce Processes? There are a number of apps allowing to easily connect your business with the services that help run it.
What's the Outcome? Automation of the ecommerce processes helps boost customer experience, save the entrepreneurs' time and money, and generally sell more.
Final Thoughts
With all that being said, if you want to stay competitive in today's online landscape, it is critically important to adapt to the fast-evolving ecommerce world. The above online business trends are only the tip of the iceberg for 2020. Integrating at least some of them into your business will definitely help you keep your thumb on the pulse of ecommerce and stay ahead of your competitors.