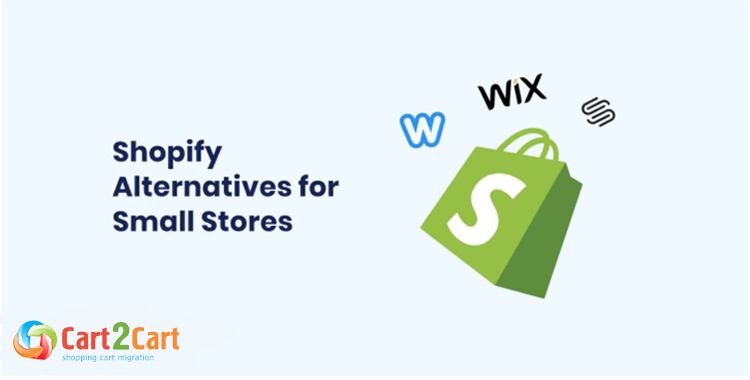 So, you're looking for some Shopify alternatives, aren't you? But wait, isn't Shopify one of the most popular eCommerce platforms out there? It is. It currently holds 25% of the market share in the US alone, just a fraction behind WooCommerce with its 18%. Combined, they make up almost half of the total eCommerce market in the US.
Therefore, if you want to start an online store, it makes sense to go with Shopify. Or does it? Although it's one of the best platforms available on the market today, there are Shopify alternatives you could consider. They are all very similar to Shopify, and as a bonus, many of them are cheaper too.
But here's the problem. There's so much information out there that it's often difficult to know where to begin looking. Fortunately, we're here to help. With this post, we'll look at three cheaper Shopify alternatives in more detail.
Shopify: Pricing Plans and Key Features

Before considering the alternatives, we should first look at what Shopify offers. First off, Shopify is a dedicated eCommerce platform. So, it comes with many eCommerce capabilities by default. For example, it offers the following key features:
Inventory management. This helps you keep track of your stock.
Customer groups. This feature lets you manage and export customer lists based on the criteria you specify.
Automatic shipping rate updates. It integrates the latest shipping rates from major carriers.
Abandoned cart recovery. It lets you automatically email prospective customers and encourage them to complete a sale.
SEO options. It allows you to insert meta-titles, descriptions, tags, and custom URLs. This increases your chances of featuring higher in search results.

Shopify pricing starts at $29 per month for Basic Shopify and goes up to $79 per month for the standard plan. The Advanced Shopify plan comes in at $299 per month. These plans share many of the same features. With the cheaper plan, though, you lose out on features like:
International pricing
International domains
Reports
Can't decide which platform will suit your business needs? Run the free demo today and discover the hidden capabilities of each platform.
Drawbacks
With the subscription cost at $29 per month, Shopify pricing is a bit steep. This is one of the main drawbacks of using Shopify.
Another drawback is that it charges transaction fees if you choose not to use Shopify Payments. With the cheapest plan, you'll have to pay a 2% transaction fee when using third-party payment processors. But this percentage goes down when you opt for the more expensive plans.
3 Cheaper Alternatives to Shopify
Now that you know what the Shopify eCommerce platform offers and how much it costs, let's look at its alternatives. You must keep in mind, though, that these are not dedicated eCommerce platforms like Shopify. They do, however, feature most of the eCommerce features you need for a successful online store.
Wix: Pricing Plans and Key Features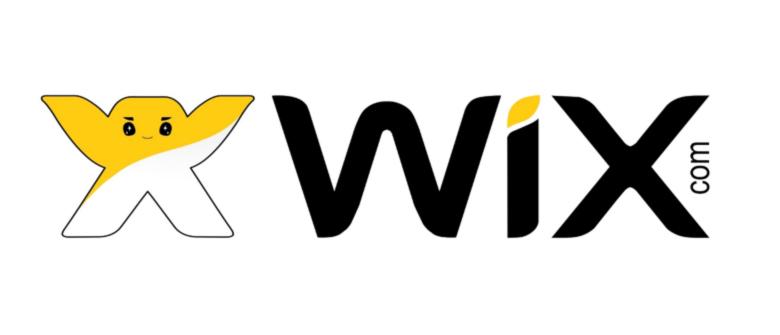 Originally launched in 2006, Wix is a well-known drag-and-drop website builder which currently powers over 4 million websites. With its wealth of designs and templates, you'll be able to set up a Wix store quickly and easily.
Some of the best Wix eCommerce features include:
The ability to accept secure online payments and manage your transactions from the dashboard
The ability to upload unlimited products and add sorting and filtering options so customers can easily find what they're looking for
Customer accounts that make it easier for clients to check out by saving their payment methods and delivery addresses
A free domain for a year
Abandoned cart recovery. It allows you to send automated emails reminding customers of items in their carts.

Wix pricing starts at $17 per month for the Business Basic plan. The Business Unlimited plan comes in at $25 per month. And if you want all the features, the Business VIP plan is priced at $35 per month.
Drawbacks
Although Wix features a lot of designs and templates that you can use, once you choose a theme, you'll not be able to change it. This means you'll have to think carefully before activating the theme.
Another drawback of Wix is that the use of widgets can quickly overload your dashboard. This makes it complicated to use, especially for newbies.
Shopify vs Wix vs Squarespace [2021]: Main Features Compared
Weebly: Pricing Plans and Key Features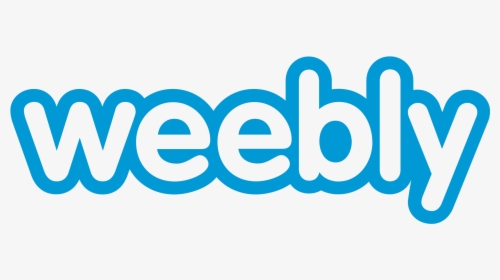 Known for its ease of use, Weebly is one of the major players in the market. It gives you all the essential tools you need to build your online store from scratch.
Some of its features include:
Inventory management. It allows you to monitor your stock and display how many product items are left.
Flexible selling options. With it, you can sell physical products, services, or digital products.
Advanced product search filters. Customers may search for a product based on specific attributes.
A fully integrated shopping cart that gives customers a convenient shopping experience and secure checkout.
Mobile management. You can process orders, upload new products, or send shipping notifications from your mobile device.

To set up an online store on Weebly, you'll need one of its eCommerce plans. Here, pricing starts at $12 a month for the Pro plan. The more advanced plan comes in at $26 per month.
Shopify vs Weebly 2021: Which Is the Best Among Business Site Builders
Drawbacks
One of the major drawbacks of Weebly is that it comes with a limited range of eCommerce tools. Also, it has fewer pre-designed themes and templates compared to many other website builders. It has limited capabilities in respect of its drag-and-drop design tool.
Squarespace: Pricing Plans and Key Features

Originally designed as a blogging platform, Squarespace also allows you to set up an online store and connect a payment processor.
When it comes to eCommerce, Squarespace offers you the following features:
A fully integrated eCommerce solution that includes product and inventory management, payments, and shipping tools
The ability to sell unlimited products
Customer accounts for faster and more convenient checkout
Abandoned cart recovery. Like the other platforms mentioned, it allows you to send automated email reminders to customers to complete their purchases
Advanced analytics for you to track the performance of your store

For a basic store with limited functionality, you can opt for the Business Plan, which is priced at $18 per month. If, however, you need more advanced functionality and many of the features mentioned above, you'll have to opt for one of the Commerce plans.
Here, pricing for the Basic Commerce plan is $26 per month, while pricing for the Advanced Commerce plan is $40 per month.
Drawbacks
One of the main drawbacks of Squarespace is that it has a limited number of payment providers. It only uses Stripe and PayPal. This limits the number of customers you can sell to.
Although Squarespace offers a variety of well-designed templates, it does lack some customization options. Another drawback is that it provides a limited number of apps and extensions.
Examples of Open-Source eCommerce Solutions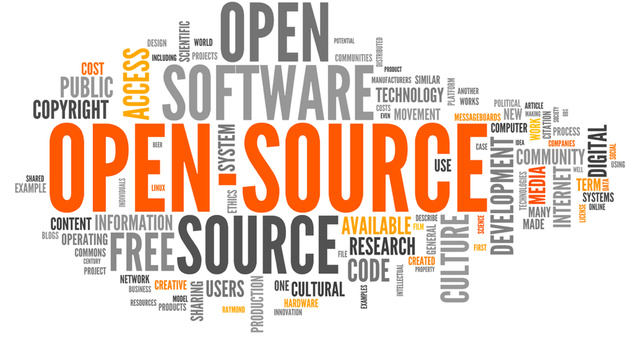 The above platforms, similar to Shopify, are all hosted options. And what about open-source alternatives to Shopify? Some of them include Magento, VirtueMart, and PrestaShop. These platforms offer a variety of benefits over the options mentioned above.
Some of these benefits include:
No platform lock-in. With hosted solutions like Shopify, you're effectively locked into the platform. For instance, it could increase its prices significantly, and you'll have to pay the higher price to keep your store online. Or, when a platform closes down, you may lose your store. With open-source alternatives, you don't have this problem.
Limitations. Hosted platforms offer a variety of eCommerce features. But, as your business grows, you'll inevitably need more functionality. This would often mean upgrading to a substantially more expensive package. With open-source platforms, this isn't the case.
Uniqueness. Although many of the hosted platforms offer tons of design templates and customization options, they are still limited. So, if you want a completely unique eCommerce store, an open-source platform is your only option.
Price. As you've probably seen above, hosted platforms require you to pay a monthly fee. Sure, many of these fees aren't too expensive, but over time it adds up. In contrast, most open-source solutions are free to download and install. You only have to pay for your hosting. So, you could think of them as free Shopify alternatives.
However, there is a major drawback with open-source platforms. They require installation and configuration on your hosting platform. This could be complicated, especially for non-technical users.
Should You Migrate?
So, what is the best alternative to Shopify? And should you migrate? Well, it depends on your specific needs and requirements.
If you want to pay less, you might want to consider a cheaper alternative to Shopify. Likewise, if your online store has grown significantly and you need more functionality, you could consider an open-source alternative to Shopify.
If you do want to migrate, you'll need a tool like Cart2Cart, which makes it easy to transfer all your data from one platform to another. Start with free demo migration today and see what Cart2Cart has to offer!