Does Cart2Cart migrate languages?
Cart2Cart offers a possibility to map (but not migrate) languages that already exist on your source store with those that will be displayed on a target cart. In order to avoid inconveniences, before migration you have to create proper languages on a target store. To do that you have login to your admin panel, enter language section and create new or edit already existing languages .
Here, we'll provide step-by-step instrusctions on how to add languages to the most popular shopping carts:
Here's how you add a language to Magento:
Step to System->Manage Stores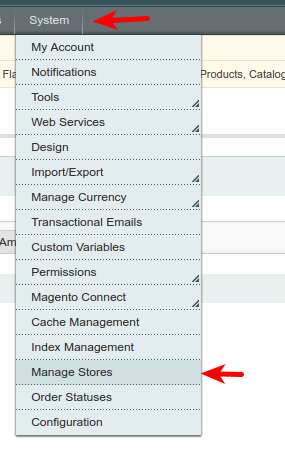 Enter the Store View Name menu

Change Default Store View Name to English and save the changes
After, create a new store view (let's say Spanish)

Type Spanish in the Name field, spanish in the Code field and choose Enabled in the Status field.

Save the store view
Now, on the frontend you can switch your store language to spanish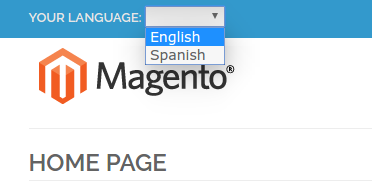 Here's how you add a language to PrestaShop
Step to Localization->Translations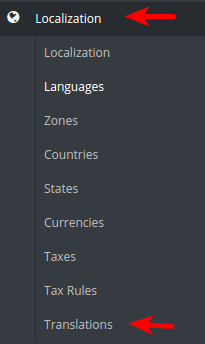 Choose the language you'd like to add (spanish in our example) in the ADD / UPDATE A LANGUAGE section and press add or update a language button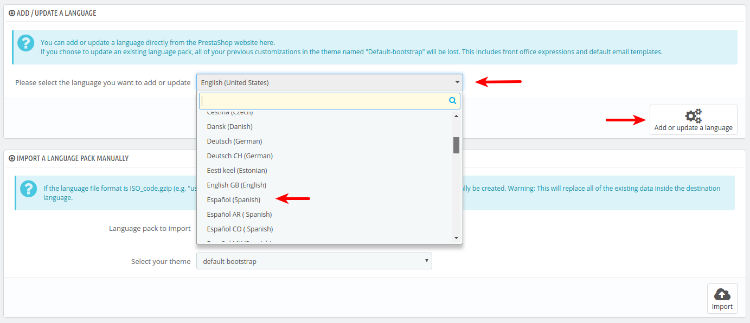 Now, on the frontend you can switch your store language to spanish

Here's how you add languages to OpenCart
First, download a needed language pack from here
Then, enter your store's root directory via FTP client, go to catalog->language from there and upload the language pack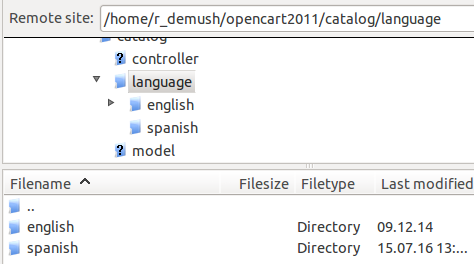 Log in to OpenCart admin panel and go to Settings->Localisation->Languages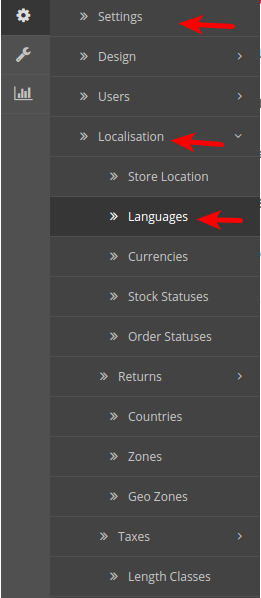 Click Add new and provide the needed info (all language details are usually mentioned in the ReadMe file in the archive you download)

Press Save

Now, on the frontend you can switch your store language to spanish

Posted in: General Questions