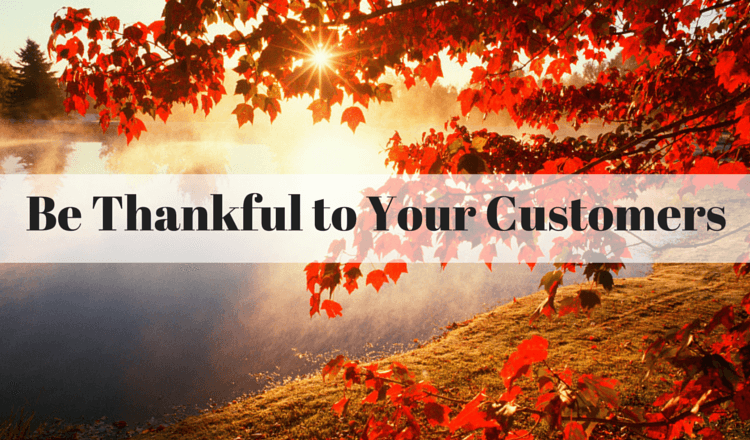 Don't think I am crazy saying that the warmest period is coming. Would you agree that there is nothing more pleasant than getting together with family to share the happiness and express thanks for everything? That's the time of Thanksgiving and season of reminding people that make your life better. Before enjoying your tasty turkey with cranberry sauce and sweet potatoes, don't forget saying a few words of thank to people who make a contribution to the career and business. Customers is your source of profit-making, so be loyal and try to meet their needs.
To put your finger on the importance of putting yourself on client's shoes and respect, Cart2Cart Team provides a November set of quotes about customers. Make a step forward to get a portion of success!
1. "Thank your customer for complaining and mean it. Most will never bother to complain. They'll just walk away." ― Marilyn Suttle.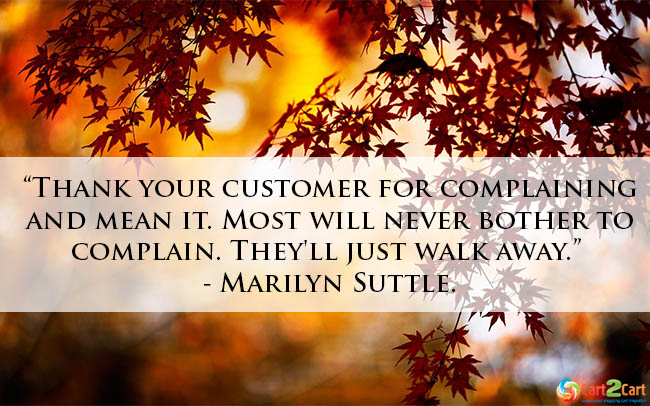 2. "The easiest and most powerful way to increase customer loyalty is really very simple. Make your customers happy." ― Kevin Stirtz.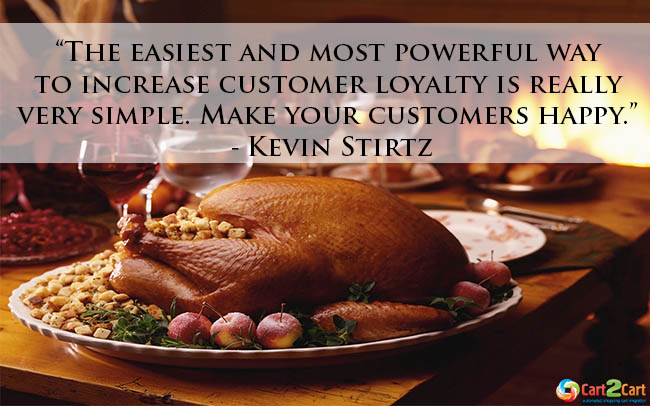 3. "Never forget that you only have one opportunity to make a first impression - with investors, with customers, with PR, and with marketing." - Natalie Massenet.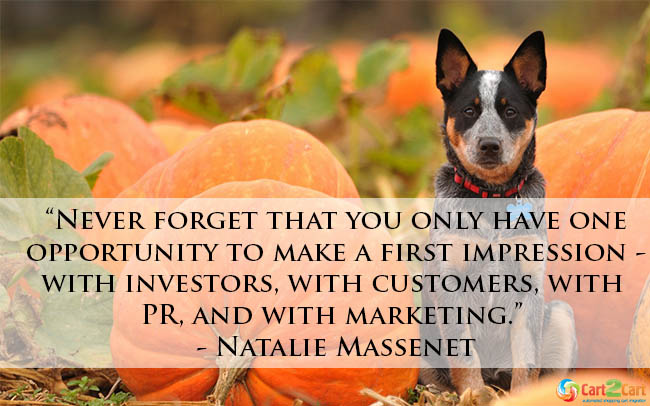 4. "A complaint is a unique opportunity to strengthen the relationship with the client." ― Kevin Kelly.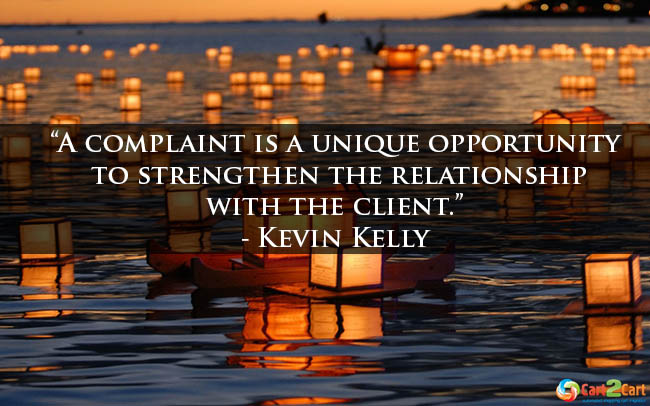 5. "The best customer service is if the customer doesn't need to call you, doesn't need to talk to you. It just works." - Jeff Bezos.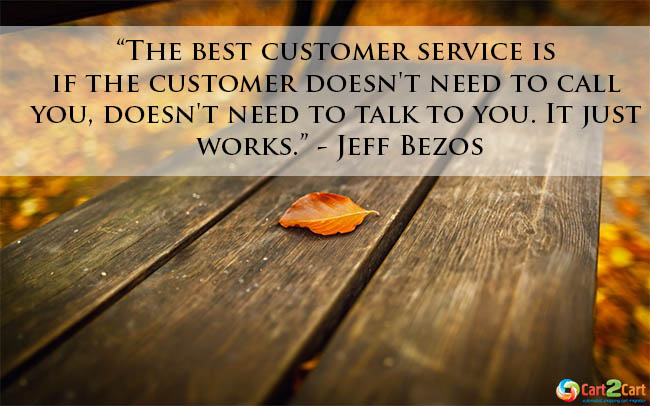 6. "Make a customer, not a sale." - Katherine Barchetti.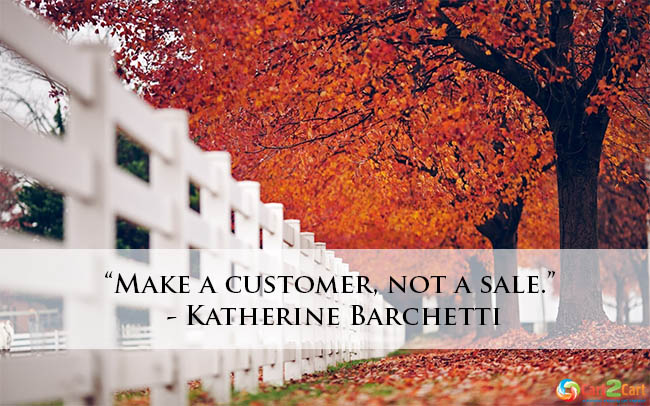 7. "Customers don't expect you to be perfect. They do expect you to fix things when they go wrong." - Donald Porter.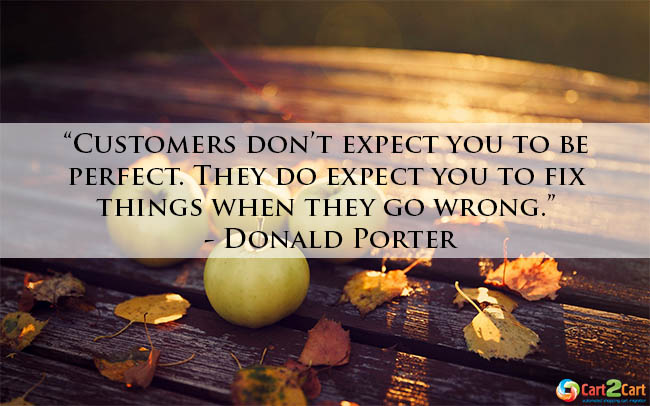 8. "Good service is good business." - Siebel Ad.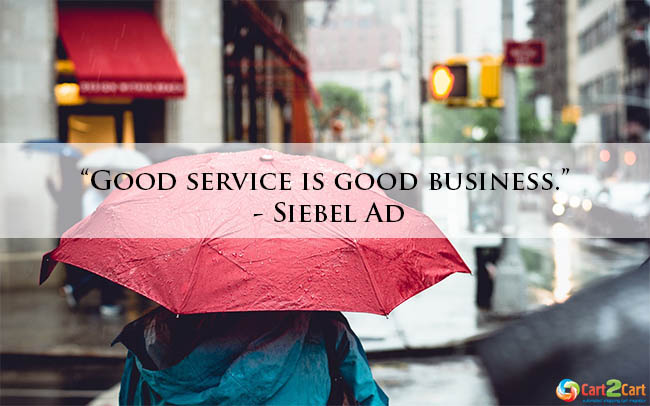 9. "In the world of Internet Customer Service, it's important to remember your competitor is only one mouse click away." - Doug Warner.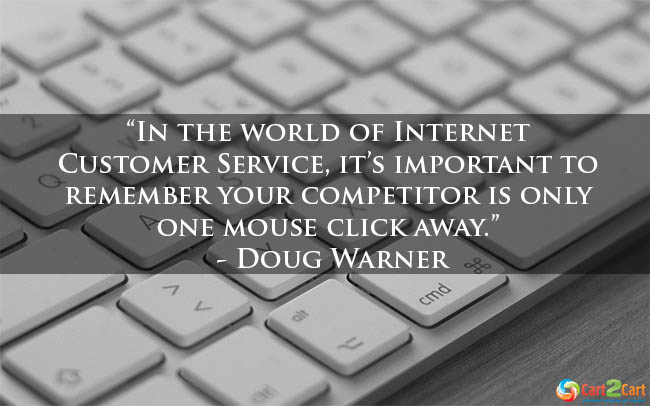 10. "Customer service is not a department, it's everyone's job." - Anonymous.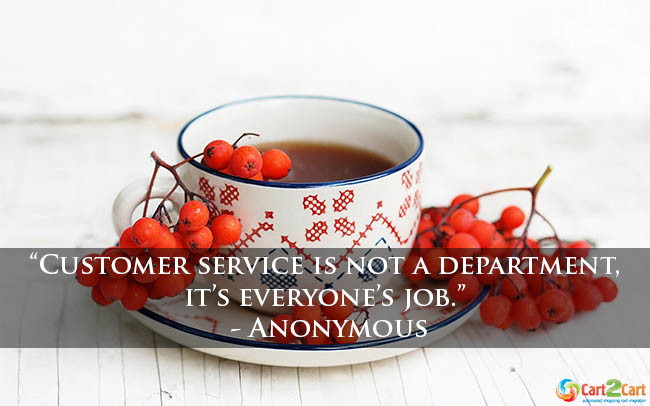 Hope you will enjoy your Thanksgiving dinner with good thoughts and cheerful mood!
P.S. Explore more inspiration for your e-Commerce with October Quotes Digest: Work with Inspiration.