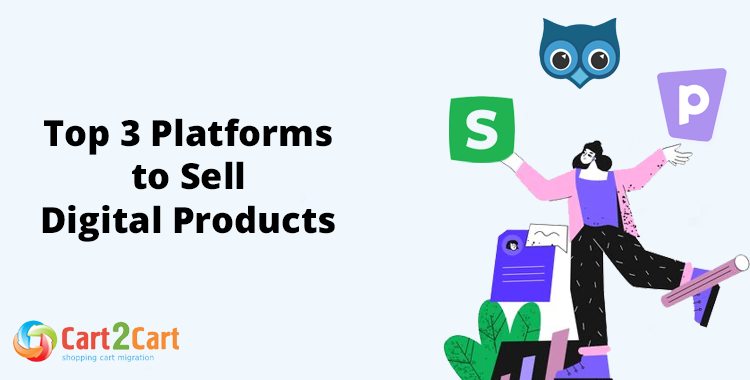 If you want to start a business online, there's one thing you need to know: digital products are one of the most lucrative ways to make money online.
You can create your own digital product and build an income stream around that, for instance, an online course, or you can use affiliate marketing to build diverse income streams.
What kind of digital products and where to sell digital products online? We are talking about e-books, courses, photos, graphics, infographics, illustrations, online magazines, audio products like music & podcasts, animations, software, and more.
How do I start selling digital products?
It is easier to sell digital products online than physical products. With digital products, you don't need to keep inventory, decide how to handle fulfillment and shipping, or negotiate with suppliers and warehouses. Most products like music files, PDF guides, or an eBook you can simply send online.
All you need to do is decide on a product and a platform to sell it on. Of course, you can create your own website to sell from and you can create the product that you plan to sell.
With some platforms, it's possible to be up and running within an hour. Also, in many cases, you don't need any coding skills to create an online store.
What digital products make the most money?
Online courses
Online courses are one of the most profitable digital products to sell online. Online courses are a booming market internationally. The e-learning market was worth $107 billion in 2015 and is expected to exceed $319 Billion by 2029.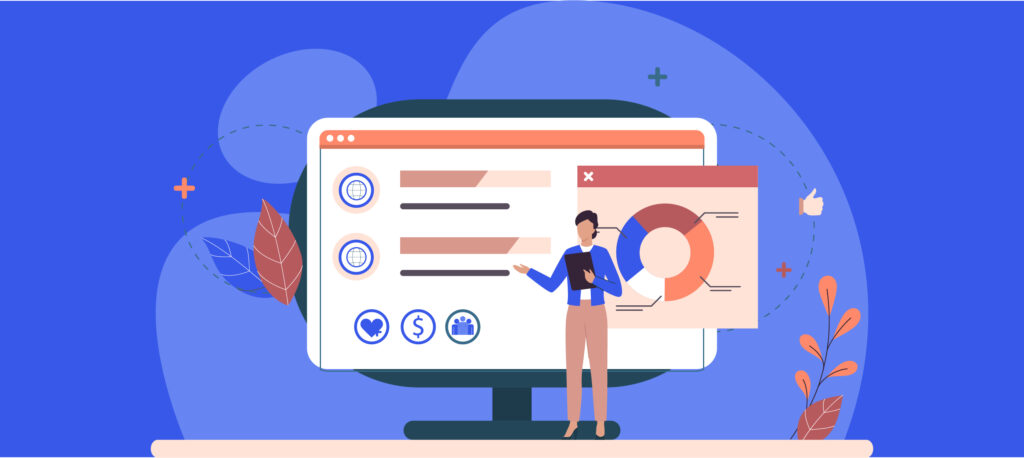 Developing an online course is a way to earn an income from what you already have: your expertise. Since lifelong learning has become a trend, there is a growing demand for online courses. Another factor in favor of online courses rather than in-person attendance is the preference to study from home rather than commuting to attend lectures.
EBooks
It's easy to create, share and sell eBooks online. In fact, since the pandemic, the eBook market has exploded.
The eBook market growth is due to the technically advanced reading devices that provide a similar reading experience to reading an actual book. Research predicts that the rising adoption of smartphones and the multilingual features of eBooks will drive the global demand for eBooks.
So that means that this is a good time to write that book you have been planning for so long.
Video
Most people would rather watch a video about a topic than reading about it. People find video an easier way to digest content than reading it, and because they just need to click play, people are also prepared to pay for them.
Videos hold many possibilities: they can be informational, entertaining, promotional, or educational can be about anything. Popular choices are:
Kids content
Travel
Arts and crafts
Entertainment
Fitness
eLearning
Faith and spirituality
Music
The days of recording studios and music producers calling the shots in the music industry are over. Independent musicians can now make a living by selling their music online. They record their own music and sell it where they want. You can find proof of this phenomenon by searching for music and music artists on YouTube or platforms like Spotify and others. There's a treasure trove of really beautiful music being created and offered for sale digitally.
Web design templates
There's a huge demand for web design templates. If you are a graphic artist, you can earn a healthy income by creating templates for various platforms like Shopify, WooCommerce, WordPress, and the like. Creating web design templates is a smart way to establish a passive income because you only have to do the design work once. Afterward, you can sell your work multiple times.
Software
If you are good at programming, creating a new piece of software might spell a stable financial future for you. If you can find a problem that people are having and write software to solve it, you have bet a winning horse. The nice thing is you can sell it on a subscription basis, which means users have to keep paying you as long as they use the software.
Note: look through the Cart2Cart Blog for useful tips & tricks on how to migrate data across various shopping cart solutions.
Which are the best platforms for selling digital products?
Sellfy
Sellfy is a prime platform for great products to sell on eBay(including ebooks, music, and videos). It is easy to set up and you can also sell physical products and print-on-demand products.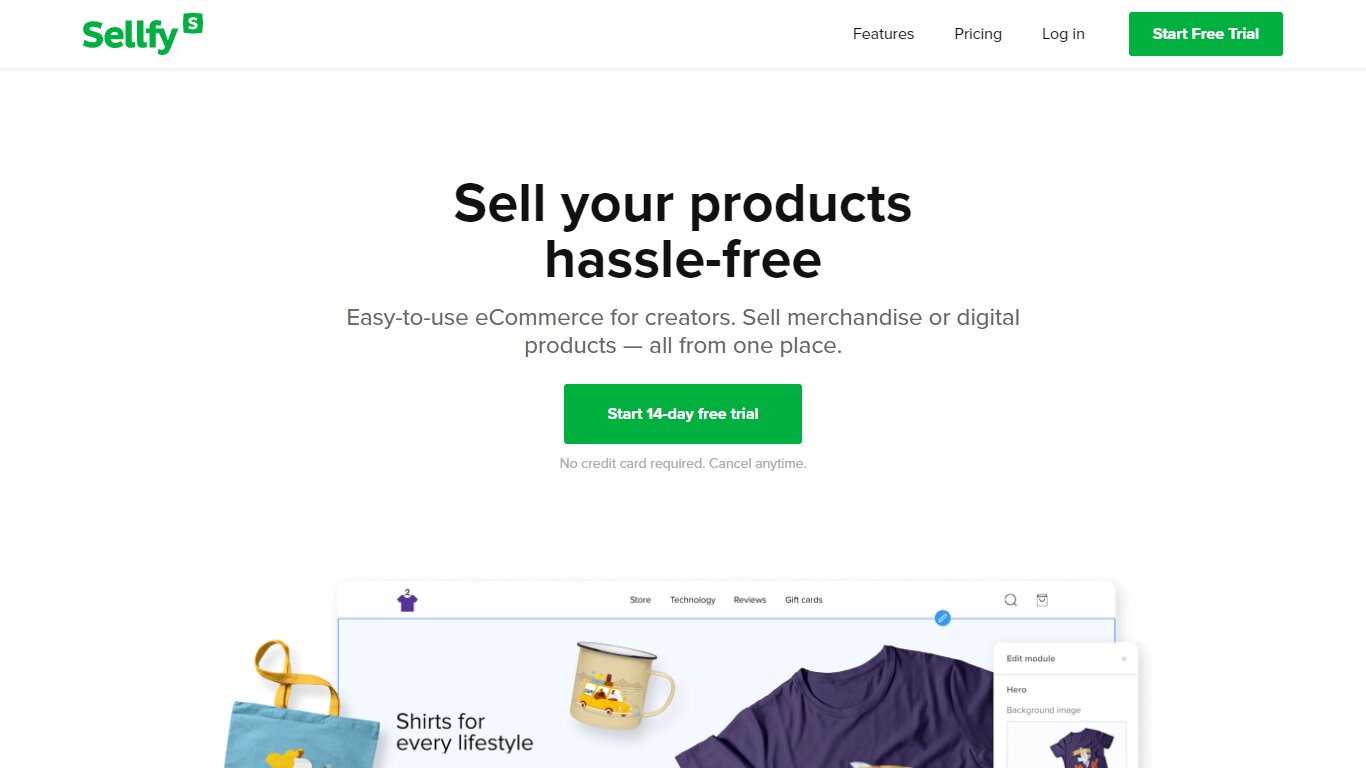 Merchants can sell a range of digital products. A great feature is the ability to sell videos on demand. Other features include:
Customizable landing pages
Use your own branding
Customizable color schemes and layouts
Marketing tools
Payment options
Custom domain
Support multiple languages
Optimized for mobile devices
Podia
Podia was created to be the best platform to sell digital products online. Podia is particularly good for selling online courses, allowing users to upload unlimited files and videos.
The platform is seen as a proper eCommerce platform because of its many marketing features, including email marketing and enabling upsells. You can customize your storefront and sales pages, enabling your to build your brand.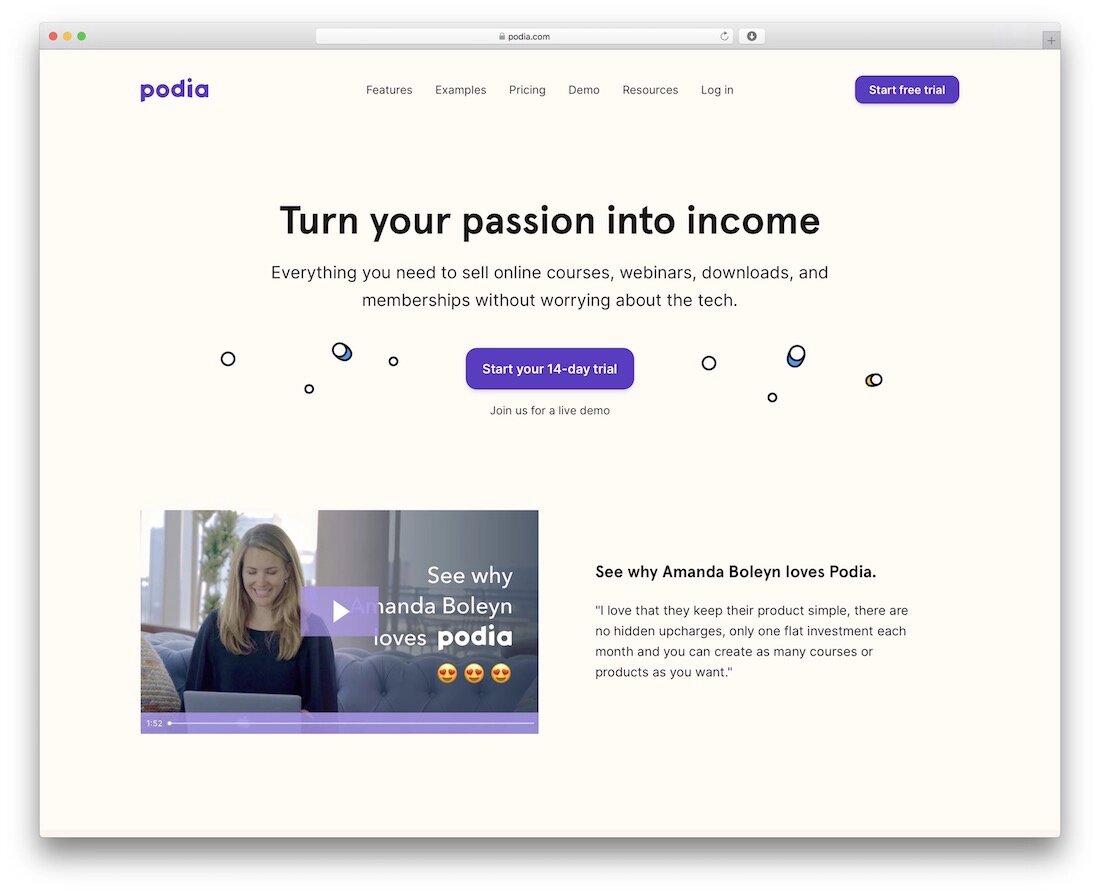 Other features include:
Custom URL
Different payment plans
Messaging tools
Drip campaigns
Pre-selling
Membership site support
Multiple languages and currencies
SendOwl
SendOwl is the best solution for those selling digital products via their websites and social media. SendOwl can integrate with any website, so if you want to sell from your website, SendOwl is the quickest way to begin selling your digital products online. Another great feature is the ability to use social links to sell through social media platforms.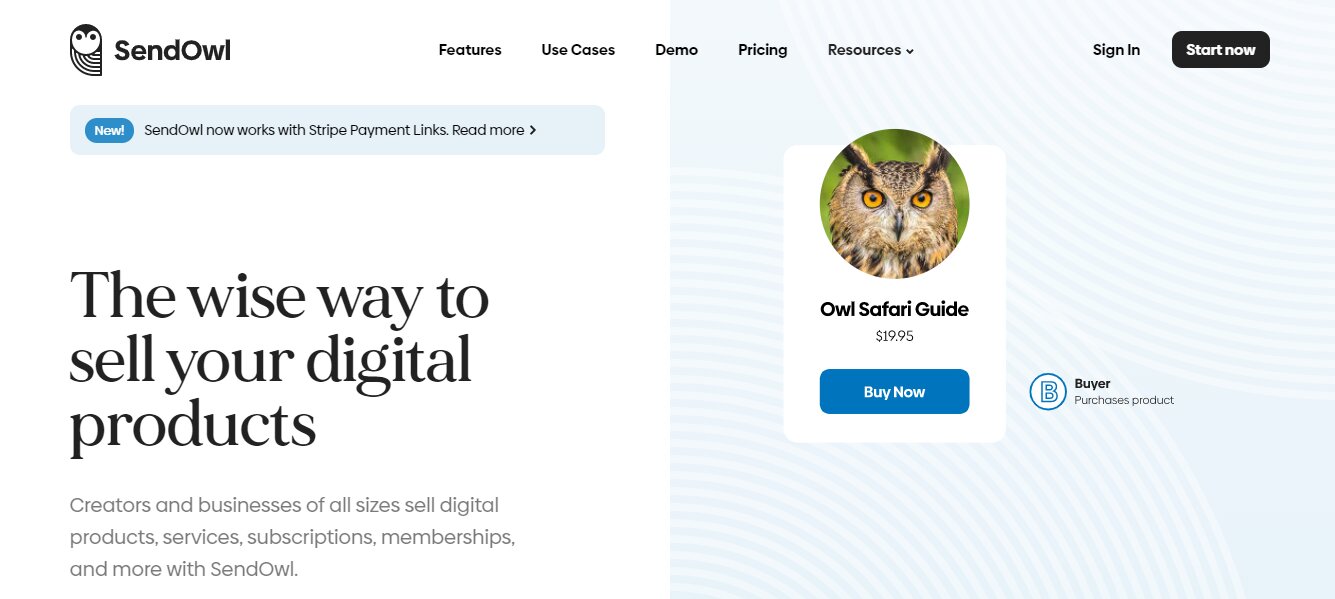 Some other features include:
Flexible payment options
Support for multi-language and multi-currency transactions
Drip content
Memberships & subscriptions
Marketing tools
Advanced reporting and in-depth analytics
Extensive range of add-ons and extensions
API access so you can customize your store
Are you thinking of migrating your store? Cart2Cart provides an excellent migration service that will transfer all your store data accurately and completely securely.