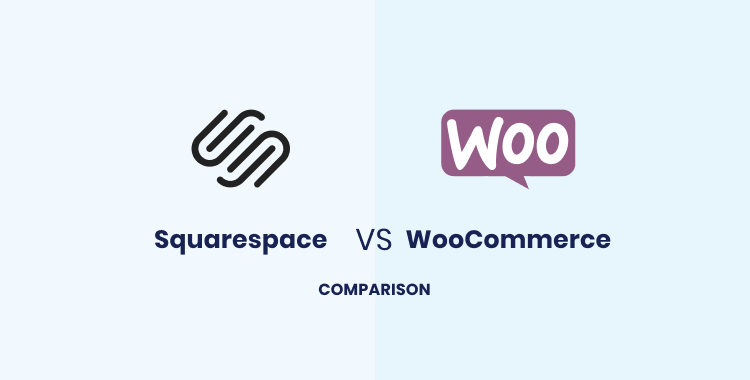 Before we get into this WooCommerce vs Squarespace comparison, here's an interesting fact for you. Did you know that there are 1.66 billion+ digital consumers worldwide? If you're not getting a sizable chunk of that pie, you're missing out big time.
The platform you're using for your digital business could have a lot to do with it. This guide explores which of the two most popular eCommerce solutions — Squarespace or WooCommerce — is better suited to your online retail needs.
What is WooCommerce vs Squarespace?
The difference between WooCommerce vs Squarespace is the price and functionality. WooCommerce is free to download and has tons of addons, whereas Squarespace has a few pricing plans to choose from. Besides, Squarespace can boast of beautifully designed templates.
A Closer Look at Pros & Cons of Squarespace and WooCommerce
According to Statista, Squarespace ranks as the leading eCommerce software in 2021. It enjoys a market share of a whopping 23.51 percent! WooCommerce follows closely behind at 23.43 percent, which is also quite impressive. If those figures are anything to go by, it shows that both platforms are more or less at par with one another. Here's what we found when we compared the pros and cons of each.
Don't miss the chance to expand your business horizons with a new platform! Try the free demo today.
Benefits of Squarespace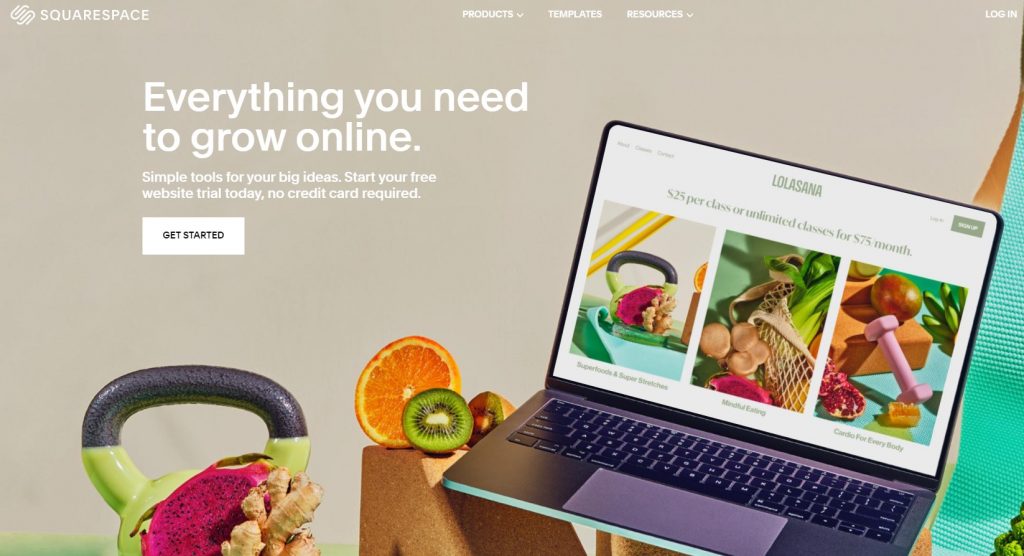 It comes with an intuitive, drag-and-drop builder making it ideal for beginners with limited web design knowledge
The professionally designed website templates are stunning
You can use it straight out of the box
It supports a host of integrations for accounting, marketing, and mailing lists
The integration with Zapier gives you access to a wide range of payment gateways, including Apple Pay, PayPal, Stripe, and Square POS
It comes complete with backend hosting, unlimited bandwidth, and infinite storage
Drawbacks of Squarespace
Getting used to the editor may take some time
It has a limited number of themes (100+)
It doesn't come cheap
As far as pricing goes, the minimum you can pay for a basic eCommerce plan is $26/mo. If you're looking to build and manage a sleek online store on a platform that can host an unlimited number of products, Squarespace might be just what the doctor ordered.
WooCommerce brings something a little different to the table. Here are some of its pros and cons.
Wix vs Shopify vs Squarespace: Main Features Compared
Benefits of WooCommerce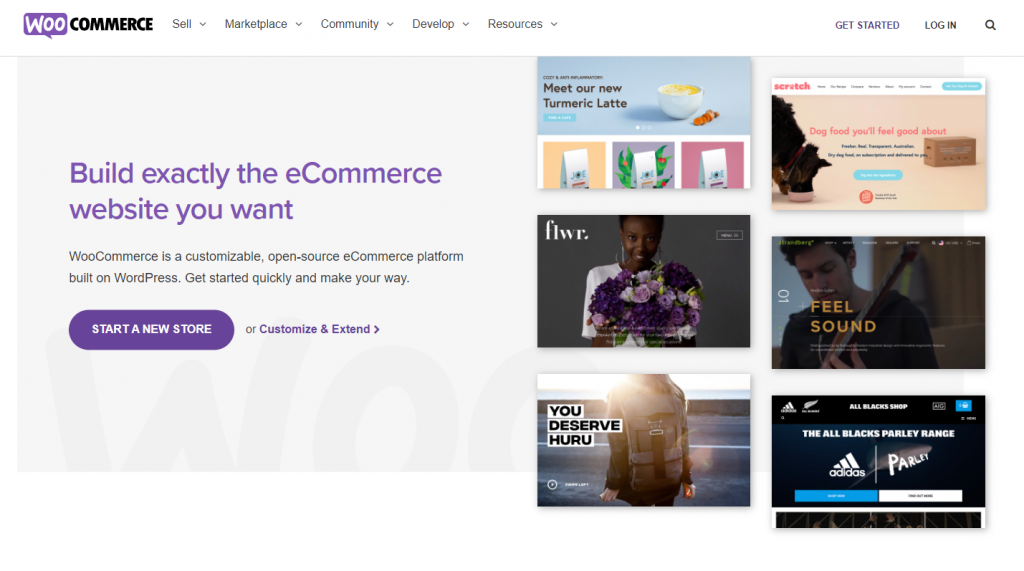 It integrates seamlessly with any WordPress site
It is open-source, which makes for straightforward customization
It has an extensive theme library
It supports a wide range of extensions for accounting, marketing, shipping, and payments
It is entirely free to use
The platform supports an unlimited number of items
Drawbacks of WooCommerce
It doesn't offer a hosted solution
It lacks some features that larger retailers might find helpful, such as categories management
While it is a free plugin, you will need to pay for WordPress hosting
WooCommerce vs Squarespace — Which One Has Better SEO?
Squarespace

Until recently, Squarespace wasn't exactly known for its SEO capabilities. Nonetheless, the website builder has integrated a host of advanced tools designed to optimize eCommerce sites and increase search engine visibility.
Dedicated SEO panel. This dashboard lets users edit page-title formats, site descriptions, meta titles, and tags. It even comes with a search preview tool you can use to see how your website appears to users in search results.
Local search visibility. It allows entrepreneurs with a brick-and-mortar business to integrate it with Google My Business. It makes it easier for potential customers to find the local listing in search results.
SEO-friendly web pages. Squarespace automatically generates static URLs for every product category on the site.
Other handy SEO features it offers include Google Console integration, auto-generated XML sitemaps, automatic markup, mobile optimization, and free SSL certificates.
Squarespace vs Shopify Comparison
WooCommerce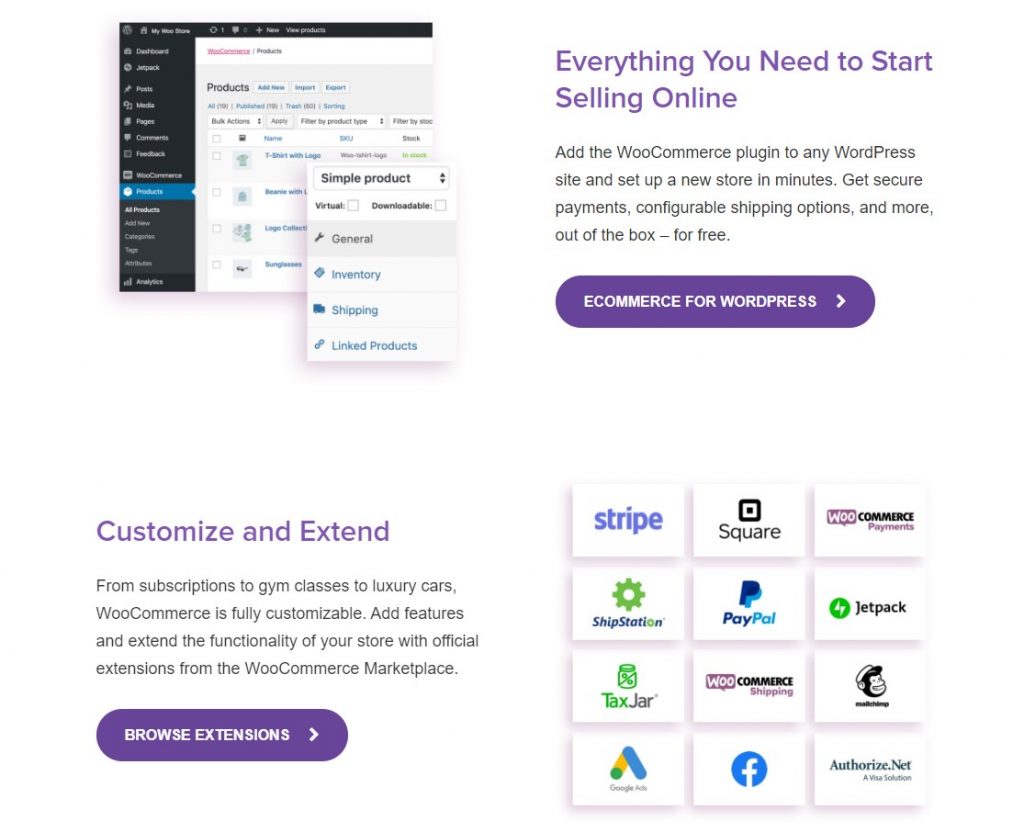 The software supports several extensions as far as SEO-related matters go. The Yoast plugin is the go-to extension that most WordPress users rely on to upgrade their web pages. Here's what it can do to optimize your eCommerce site.
Metadata configuration. It feeds search engines with MPN/ISBN/GTIN data, color, brand, and manufacturer information to help them understand the products and services you offer.
Rich product results. It automatically outputs the relevant data to search engines. This lets visitors get detailed snippets of the products on your site, their respective prices, and consumer ratings.
Social media SEO. It presents items displayed on social platforms in a rich, attention-grabbing format to help them stand out.
The software also makes it ultra-easy to configure and upgrade your site's breadcrumb navigation. It automatically optimizes your XML sitemap beyond the capability provided by Squarespace.
That being said, the optimization capabilities provided by WooCommerce are simply unmatched.
Squarespace or WooCommerce — Which One Is Easier to Use?
Setting up a digital store takes up a lot of time as it is. Managing it is a whole other beast if you don't have the right eCommerce software.
Squarespace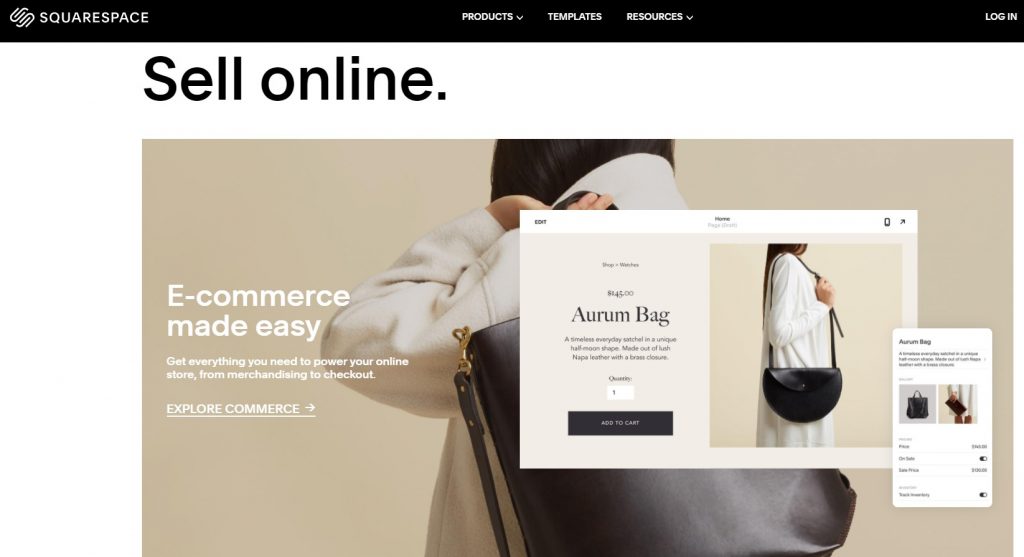 One of the things we like about Squarespace is how beginner-friendly it is for users with little to no coding background whatsoever. Once you get the hang of the basics, you'll be able to customize it to your brand in no time.
We especially like the intuitive management dashboard. It makes it simple to manage orders and listings and view in-depth analytics. These come in handy when addressing the needs of your site visitors. All in all, you should have no problem getting your virtual store up and running on your own.
WooCommerce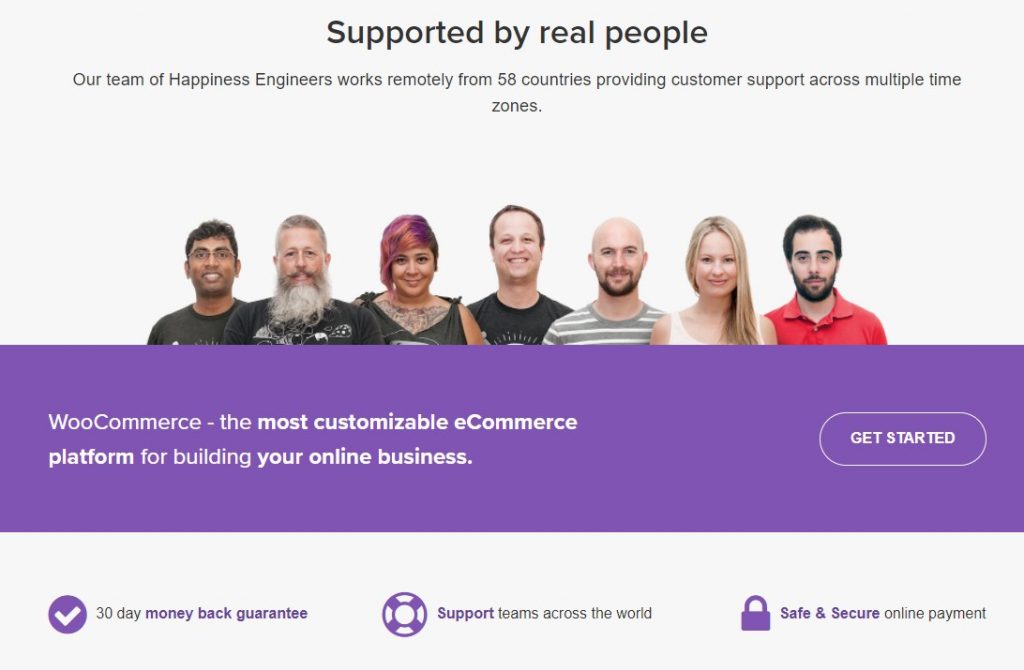 It also has a lot to offer when it comes to usability. For starters, there's the installation wizard to guide you when you initially set up your store. Once you do, you can use the intuitive dashboard to carry out your day-to-day tasks, including order processing, inventory management, and even launching offers and promotions.
The dashboard is quite similar to the WordPress control panel. So, the learning curve shouldn't be steep if you've used it before. We also like how simple it is to integrate a WooCommerce store with third-party apps, including payment gateways, shipping service providers, email marketing apps, and more.
Nevertheless, if we had to pick a winner in this category, Squarespace has a lot more to offer in terms of usability.
WordPress vs Shopify: Which Solution to Choose
WooCommerce vs Squarespace – Features Comparison
Top Squarespace Features
Automatic discounts. This lets you create promotions that apply to certain items, orders above a specific amount, or even entire orders.
Customizable checkout. You can incorporate your brand logo, color scheme, and font into the checkout experience.
Express checkout. When the feature is activated, customers can skip the shopping cart and head straight to checkout.
Limited availability labels. It allows you to create a sense of urgency in your customers and ramp up conversions.
Product merchandising. It comes with a drag-and-drop sorting tool to let users manage, organize, and quickly sort through inventory.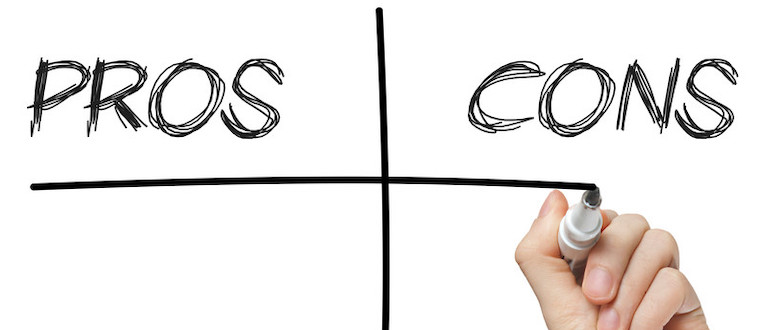 Top WooCommerce Features
Powered by WordPress. You can use the extensions that drive your WordPress website to manage your WooCommerce store as well.
Built-in payment processing. It supports payments from PayPal, Stripe, Direct Bank Transfer, credit cards, checks, and cash on delivery.
Built-in REST API. It lets users manage everything from orders to products.
Multiple shipping options. It gives online customers a choice between shipping, local delivery, or pickup.
Sell anything. It lets users sell physical items, subscriptions, digital downloads, or even content.
Ecommerce Database
migration FAQs
Can I use WooCommerce with Squarespace?
No, you can not combine the two solutions. But if you wish to migrate your eCommerce data from Squarespace to WooCommerce or vice versa, Cart2Cart can help you do it in just 4 simple steps without coding skills needed.
Is Squarespace or WordPress better?
Both WooCommerce and Squarespace are good for creating stores and selling online. WooCommerce is more SEO oriented and offers users mulit-purpose modules. Squarespace, on the other hand, has beautiful designs and build-in features.
How do I link Squarespace to WooCommerce?
Follow these steps to move your Squarespace data to WooCommerce:
Fill in the info with Squarespace and WooCommerce stores credentials.
Choose the data entities you need to transfer.
Perform the migration
Is Squarespace cheaper than WordPress?
There are no costs associated with WooCommerce, as you only need to pay for the domain name and hosting. Squarespace, however, doesn't offer a free plan, even though the hosting and domain costs are included.
Is WooCommerce the best eCommerce platform?
Having all the necessary elements to be a functional eCommerce platform, including optimization and design features, WooCommerce is the most widely used eCommerce platform worldwide. Due to its ease of use and budget-friendliness, it is also referred to as the best eCommerce platform.
Which of the two eCommerce solutions should you pick?
The answer to this ultimately depends on the plans you have for your website. If you're looking for a simple, sleek, straight-out-of-the-box option to get your virtual store off the ground, Squarespace would be a solid choice.
If you have plans to scale at some point down the line, WooCommerce would be the ideal option. It allows you to create a site with complex architecture, which might be challenging to do with Squarespace.
Either way, if you're thinking of switching from one software provider to another, Cart2Cart would be the solution. This automated eCommerce data migration tool lets you transfer all your featured products, orders, customers, images, and everything else you have on your current platform to a new one.
Sign up today for a free demo.