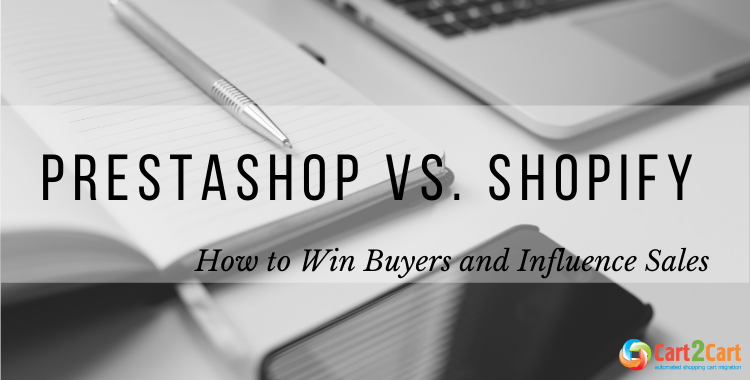 If you're getting ready to launch an online store and have doubts about what type of eCommerce software to choose, read on. Today we will compare two completely different platforms - a hosted and non-hosted one - PrestaShop vs Shopify. Both platforms have their strengths and weaknesses and can become the right-your-size business solution. Let's make a side-by-side comparison to help you decide between these two alternatives.
What is PrestaShop vs Shopify?
PrestaShop vs Shopify are two different eCommerce platforms. PrestaShop is a free, open-source, highly customizable solution, so you are expected to manage the hosting and domain issues. While Shopify is a fully-hosted platform with subscription-based pricing plans. It offers a free 14-day trial and is easy to get started with.
Looking for a fast and trouble-free way to migrate your eCommerce data between platforms? Cart2Cart will help you cope with this task in no time. Run a free demo to see the service in action!
Fact 1. PrestaShop vs Shopify: Key Data
PrestaShop is a freemium self-hosted open-source platform, founded in Paris in 2007. Currently, it is being used by more than 300,000 shops worldwide. This solution doesn't require a specific web provider and gives its customers the freedom to choose providers themselves. Also, it's famous for being fully customizable, i.e., you can modify the store according to your individual preferences. It's an ideal option for entrepreneurs planning to set up a small or medium online business.
Other benefits of PrestaShop are listed in our in-depth PrestaShop Review.
Shopify, on the other hand, is a Canadian hosted platform (i.e., you will have to register an account on a specific server), founded in 2004. It powers 4,766,134 stores and is considered to be one of the fastest-growing platforms in the world. This platform is famous for the simplicity of use and fine-featured themes. Due to its flexibility, Shopify is a perfect shopping cart for any online store.
Here's how PrestaShop and Shopify are displayed on Google Trends:
Even though Shopify's popularity has increased over the last few years, PrestaShop's reliability is still well-liked among its users.
Fact 2. PrestaShop vs Shopify: Ease of Use
Both PrestaShop and Shopify are user-friendly; hence, even not tech-savvy users feel comfortable working with them. In fact, Shopify is even easier to use due to its wizard mode, drag and drop builder, and intuitive dashboard. Creating a store on this platform shouldn't take long, and you could start making changes to it right away.
Prestashop set-up might take some time because it requires more profound technical skills. However, very detailed user-guides can be found in the eCommerce library.

Fact 3. PrestaShop vs Shopify: Basic Features
Store functionality
Store performance is one of the core features that are essential to any business owner. Both shopping carts offer basic services that assist in the store's use and maintenance.
To be more specific, Shopify's basic plan includes all the features needed to set up an eCommerce store (but one should understand that more capabilities are provided only within advanced pricing plans).
On the other hand, PrestaShop provides its customers with access to its full functionality without having to spend a penny. But keep in mind that additional expenses are associated with hosting, add-ons, themes, and templates.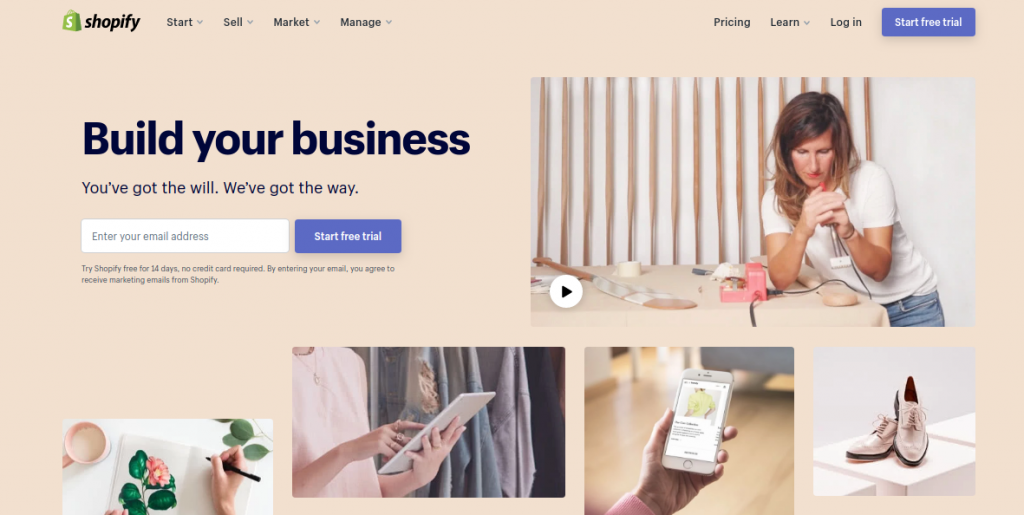 Number of Entities
Another thing that both shopping carts have in common is the number of entities in the store. PrestaShop offers clients the ability to list as many products as they wish to sell. Additional options include configurable features concerning the display of expiry dates for particular products and special alerts regarding out-of-stock entities.
Shopify's clients can also add an unlimited number of entities regardless of their pricing plan. In addition to that, the software has a significant number of dropshipping apps that assist merchants in product creation.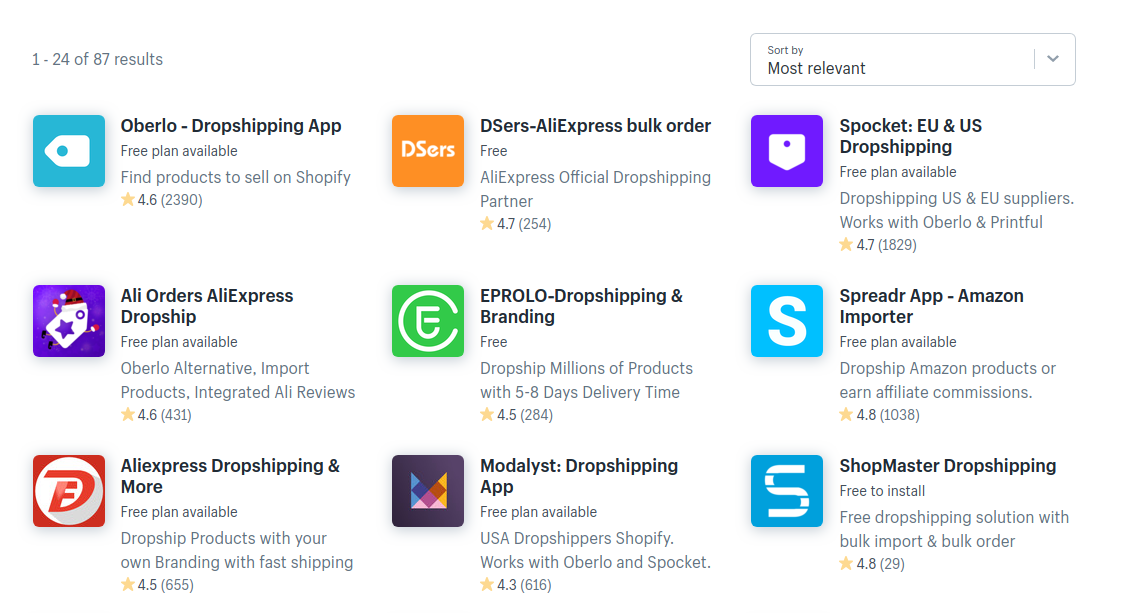 Themes and Templates
PrestaShop, as well as Shopify, offers merchants a great variety of themes and templates to choose from.
PrestaShop marketplace has 2778 high-standard templates and themes. In order to help users make their best choice, they are divided into categories according to the topic, the language of the store, included functionalities, developers, reviews, structure, colors, and style. Their prices range from € 83.99 to € 839.99.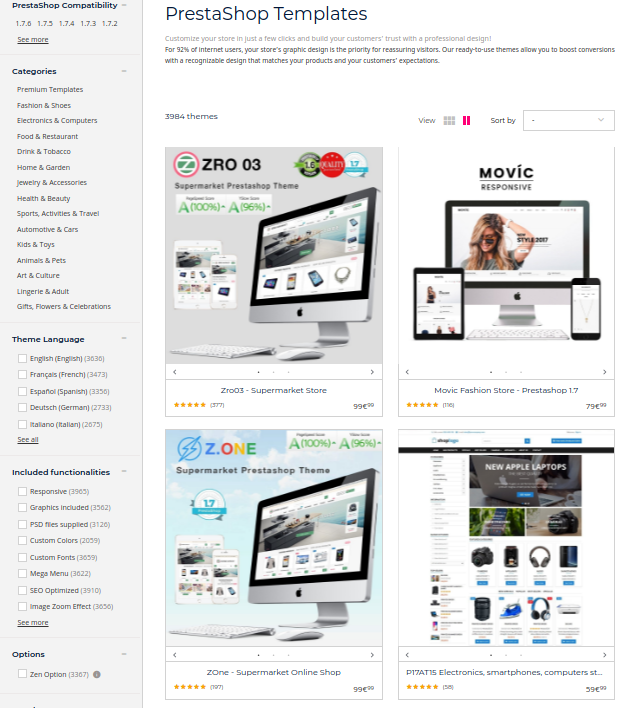 The official Shopify store has 10 free and 72 paid themes. They are also split into categories according to industry, the number of products, layout style, product, and home pages, navigation, marketing, and social media. All the themes are really modern-looking, and the price of the paid ones ranges from $100 to $350.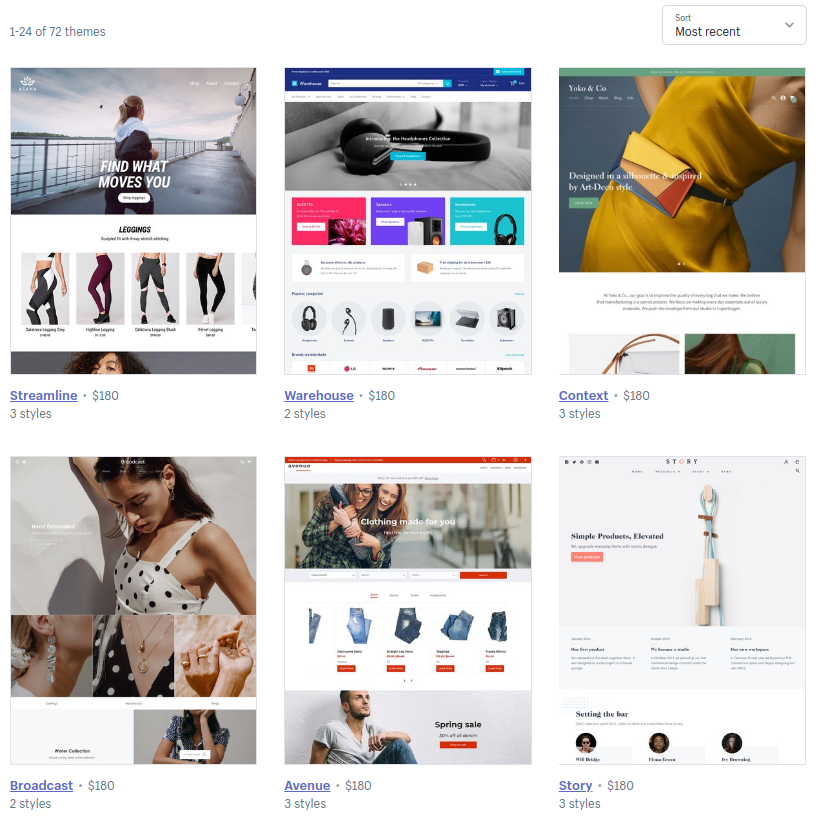 Modules and Applications
Another feature that helps entrepreneurs enhance and increase their store's functionality is the use of apps and add-ons. PrestaShop has a huge collection of modules, designed for different purposes of every store-owner. They are also divided into categories according to use, module language, developer, and review. Some of the modules are free, and the paid ones' price ranges from € 41.99 to € 1539.99 (it's a one-time purchase). While all of them look good and easy to use, it is important to keep in mind that they're usually made by different developers and may not be compatible with each other. Thus, you'll need a developer to synchronize them.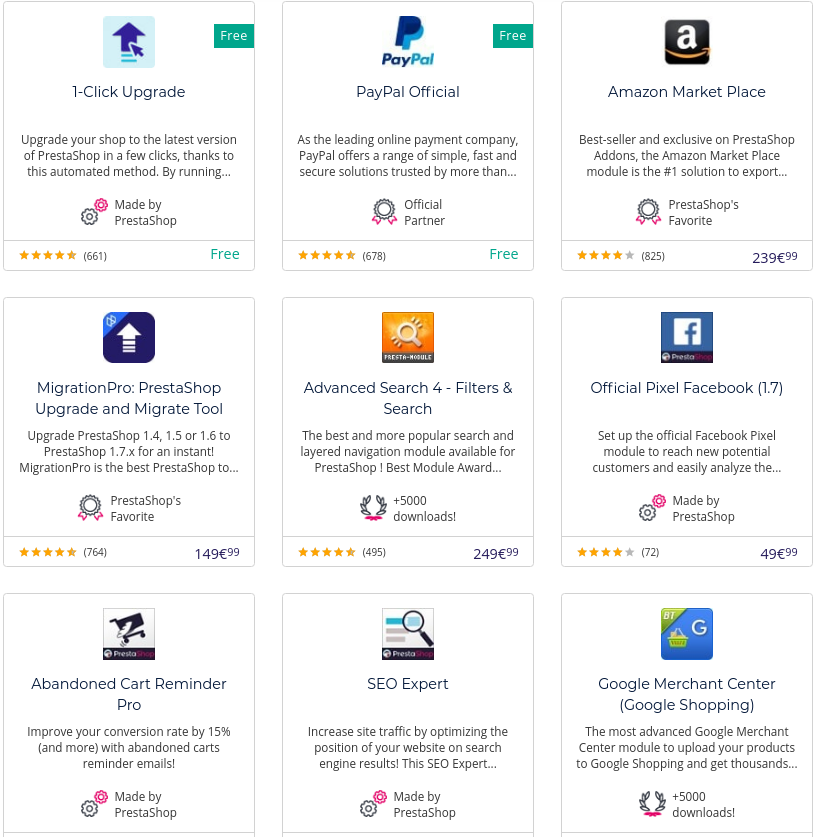 Shopify has one of the biggest Application stores out of all the eCommerce platforms. It is constantly growing and provides customers with various applications to satisfy even the most demanding store owner. Free and paid apps (most of them require a monthly fee) are separated into different subcategories and collections depending on their purpose. What's more, all the apps are being constantly checked and will not damage your store. To get to know more about Shopify's plug-ins, please read our article.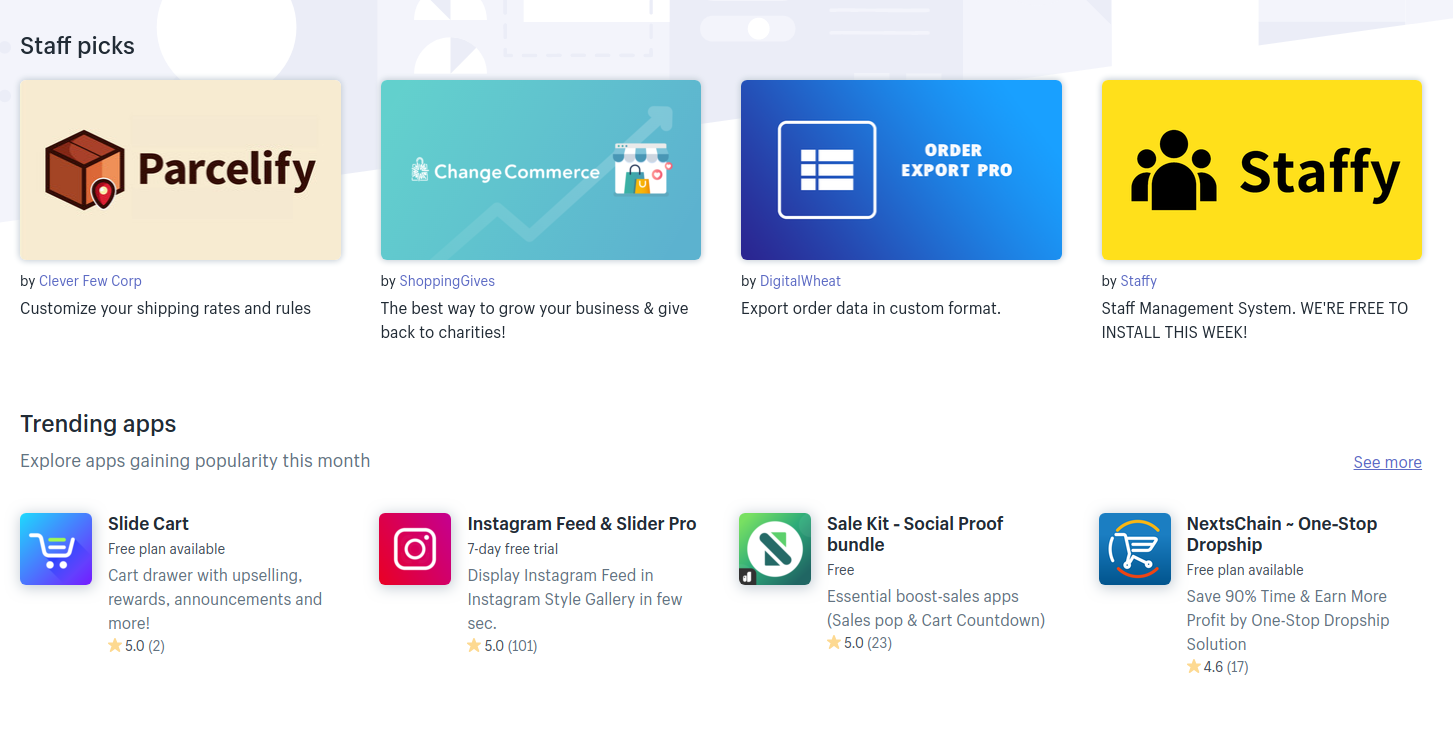 Customization
Most platforms provide their customers with additional customization options, and PrestaShop and Shopify are not the exceptions. To be more specific, PrestaShop is known as one of the most customizable platforms that expand the online shop's functionality. You can change your shop's functionality, edit or create items following any specific needs and requirements.
At the same time, Shopify also has strong customization capabilities, mostly due to its interface, which allows editing codes directly. Users can easily change the main attributes of the site. Drag and drop Builder is one of the most notable features of the platform that makes Shopify popular among its users.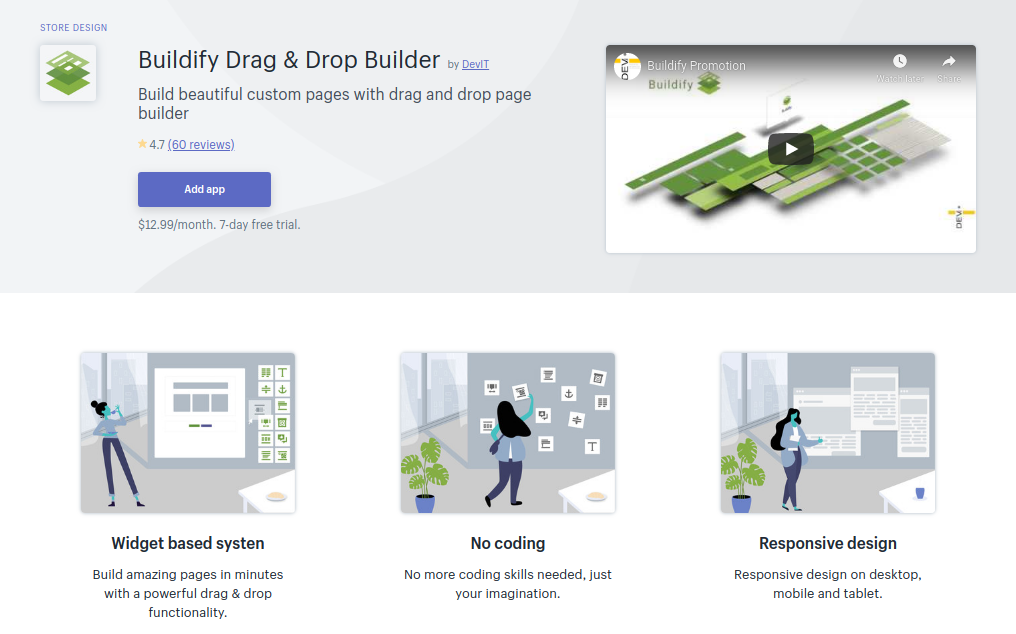 Orders and Shipping
PrestaShop offers merchants the possibility to create order fulfillment and returns. It is possible to manage all orders from the admin panel. The software also allows the use of configurable shipping methods and supports a variety of shipping zones, services, costs, and taxes depending on the region.
Contrarily, Shopify supports different dropshipping ads, allows one-click order fulfillment, refunds, and the creation of customer profiles and groups. Customers have two checkout options - they can either create a profile or buy products under a guest account.

Payment Options
As for payment gateways, both PrestaShop and Shopify platforms support various payment methods. But the difference lies in integration. PrestaShop works well with almost any payment gateways, including PayPal, Amazon Pay, Worldpay, Authorize.net, etc. Additionally, there are over 250 add-ons that support different payment providers.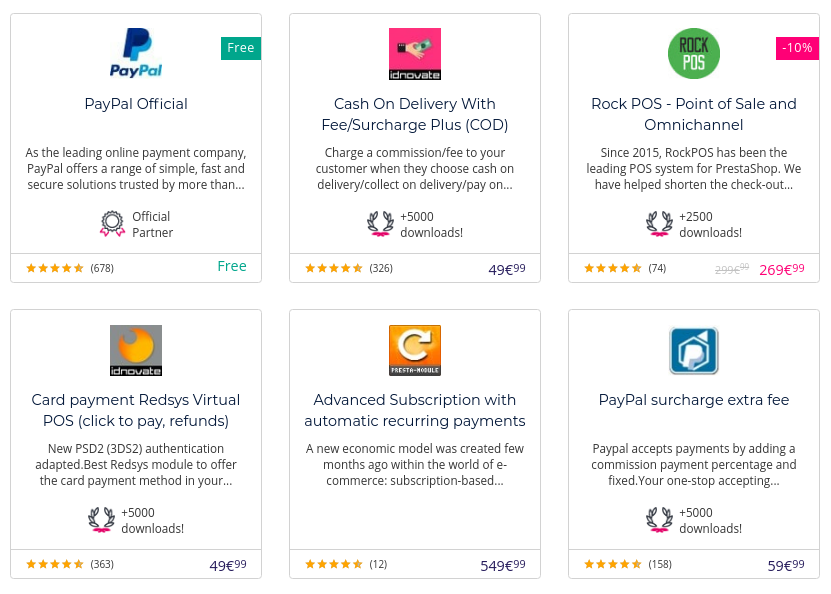 Shopify's list of supported providers includes over 100 worldwide companies, but these are are the third-party gateways, and to use them, you need to pay additional fees. As an alternative software suggests its customers to use Shopify Pay with 0% transaction fees.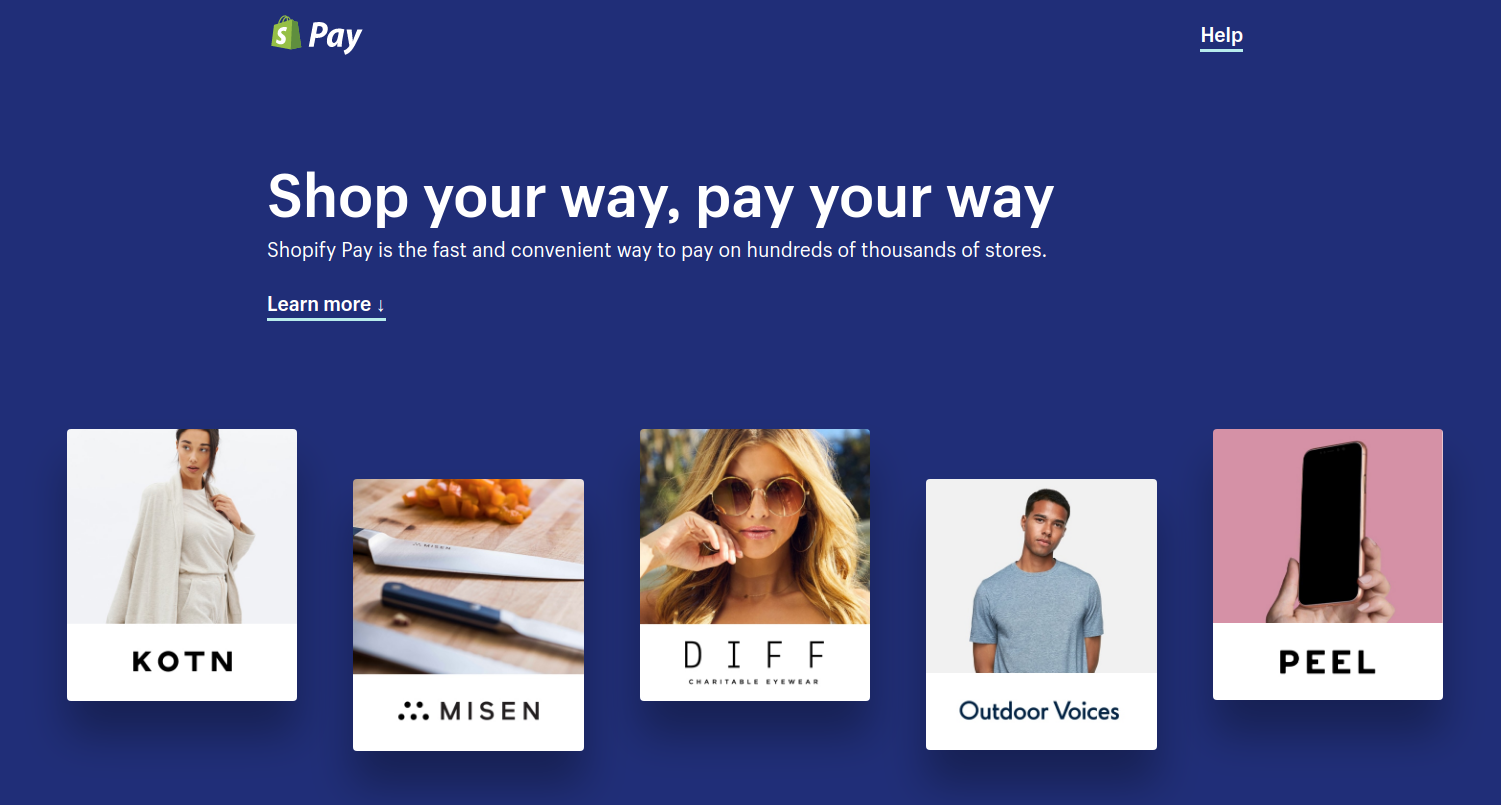 Coupons and Discount Codes
When it comes to PrestaShop vs Shopify, these platforms have entirely different approaches. They both offer coupons and discount codes, but PrestaShop does it immediately, without any additional payments on your side. Shopify, contrastingly, offers this option only after purchasing a plan with more advanced functionality.
Magento vs WooCommerce vs Shopify vs OpenCart vs PrestaShop comparison
International Integration
PrestaShop has a multilingual interface and supports multiple currencies and checkout options for international shipping and taxes.
International trading with Shopify is also available, but this platform doesn't have built-in multilingual capabilities. In order to create a multilingual store, you will have to install a paid app - e.g., the most popular ones are the Langify, Weglot, etc.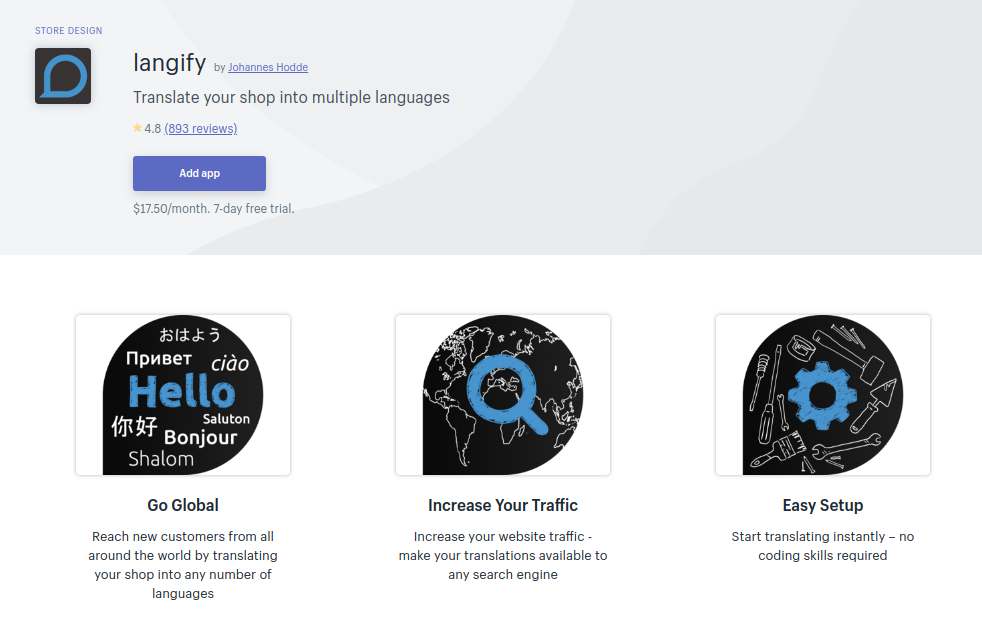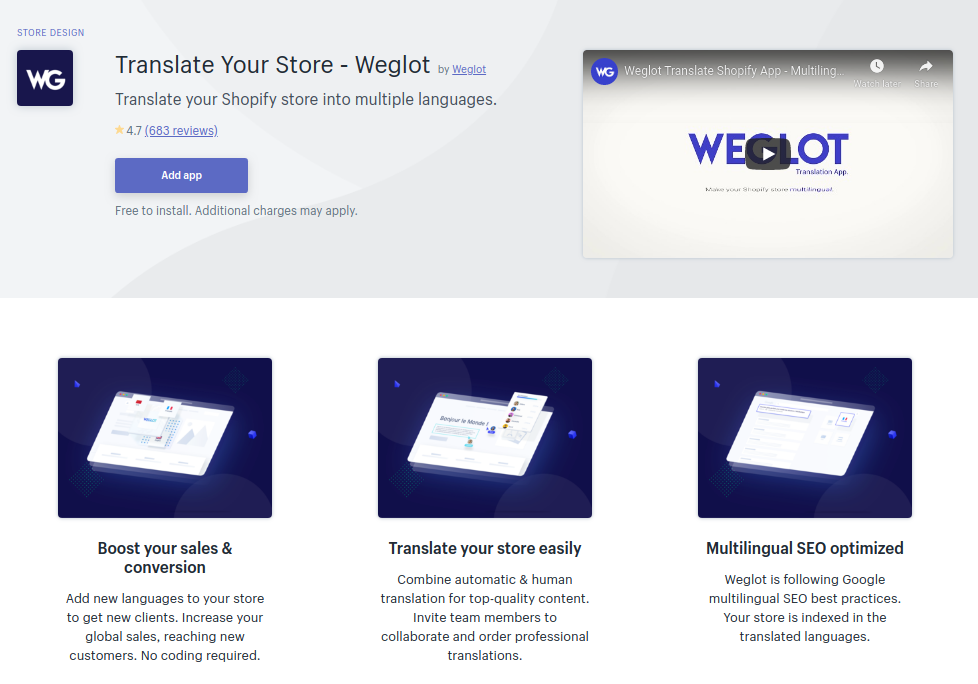 Mobile-Friendliness
Both PrestaShop and Shopify have built-in mobile-optimized shopping features. So no need to worry, your store will look good on any device.
Fact 4. PrestaShop vs Shopify: Overall Costs
Even though PrestaShop is free to download, its owner must spend a fair amount of money on building a full-featured store. First of all, the store will need web hosting since it's not a self-hosted platform. The prices of hostings can vary depending on the provider. Secondly, keep in mind that customization of open-source solutions like PrestaShop requires coding skills. Thus, you will do it by yourself if you have the necessary qualifications. Or, you will have to hire a developer, but be ready for some additional expenses.
At the same time, Shopify is also free to download. The company offers a 14-day free trial to determine if the platform's functionality and performance are enough for the user. After the trial period, you can choose one of the three pricing plans that suit your store size and budget.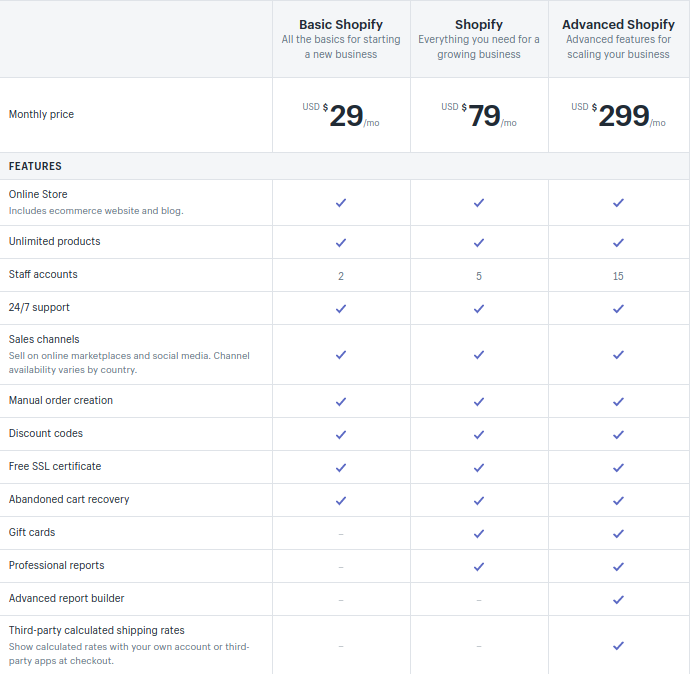 Fact 5. PrestaShop vs Shopify: Security
Needless to say that security is also one of the key features one should bear in mind when setting up an online store.
PrestaShop, as well as Shopify, are both PCI compliant. Shopify has a Level 1 PCI DSS compliant server. Also, software regularly creates backups of all the data. Unfortunately, PrestaShop requires you to buy an additional SSL certificate and continuously check it on security patches.
Looking for an optimal solution for your online business? Migrate PrestaShop to Shopify with our detailed guide
Fact 6. PrestaShop vs Shopify: SEO
Both platforms have an excellent set of techniques and tools, aiming to improve your store's SEO. PrestaShop provides its clients with a significant number of modules to promote their business online and end up in the highest ranks of search engines.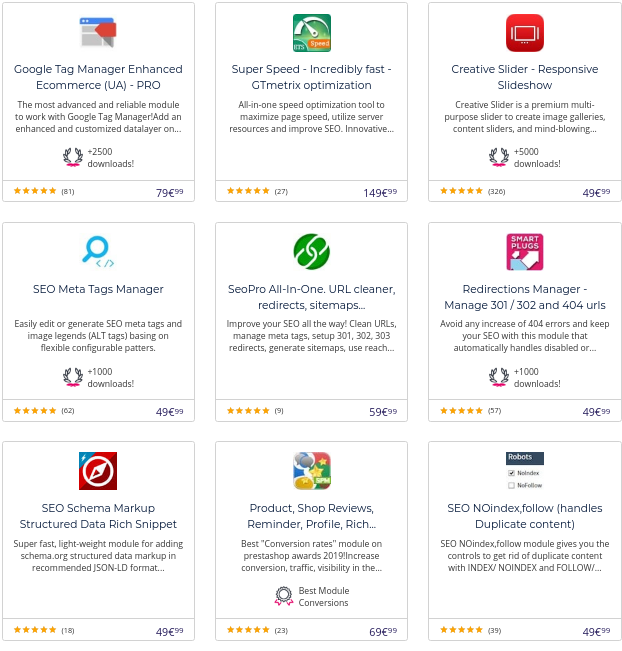 Meanwhile, Shopify itself is fast (since it is a hosted platform) and has almost all the features for your store to become popular. These include meta title and description, custom URLs, headings, image alt text, excellent speed and uptime, 301 redirects, SSL encryption, canonical tags. There's no need to install additional apps for your store to get a better ranking.
Fact 7. PrestaShop vs Shopify: Customer Support
Another aspect that should not be left out is customer support. The store management questions will definitely arise. It's only a matter of time.
PrestaShop offers its customers only paid support. There are four different levels of support - "One shot", "Essential", "Premium," and "Deluxe". They differ in price and suggested options. Besides that, PrestaShop's website has different support resources - documentation, videos, webinars, tutorials. Also, fellow users on a community forum can help you solve all the arising issues. Besides that, PrestaShop organizes training courses to teach merchants and developers the ins and outs of the software.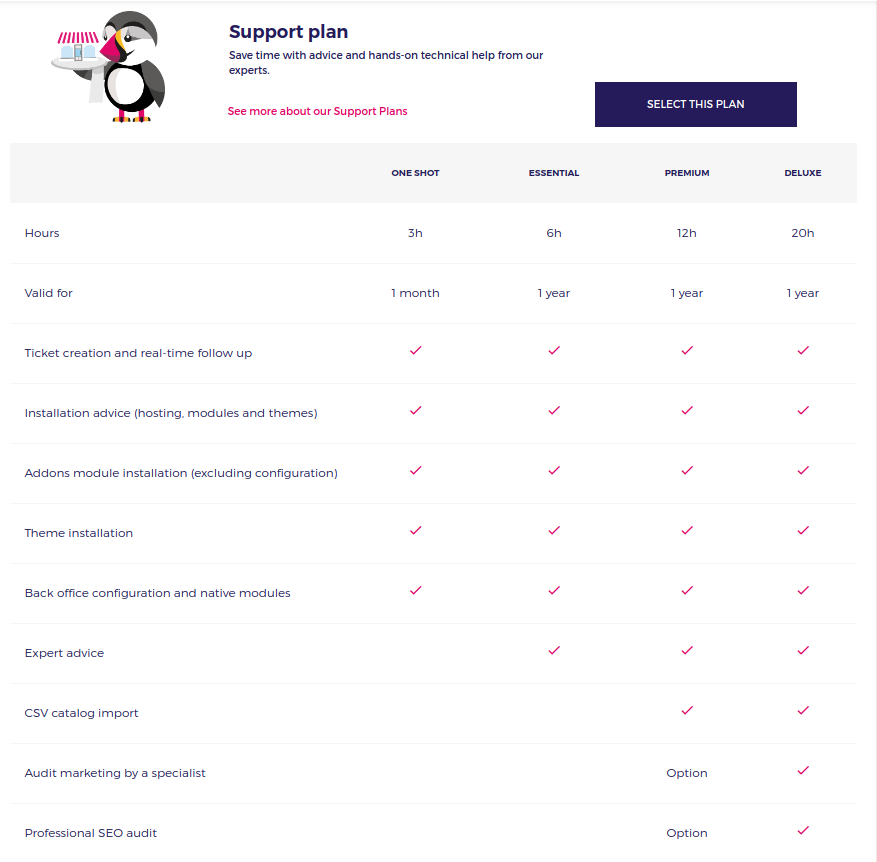 Shopify, on the other hand, has 24/7 customer support regardless of the pricing plan. This support includes phone, chat, email support, user forums, tutorials, and FAQs. Furthermore, Shopify has its eCommerce University with unlimited access to eBooks, guides, and videos.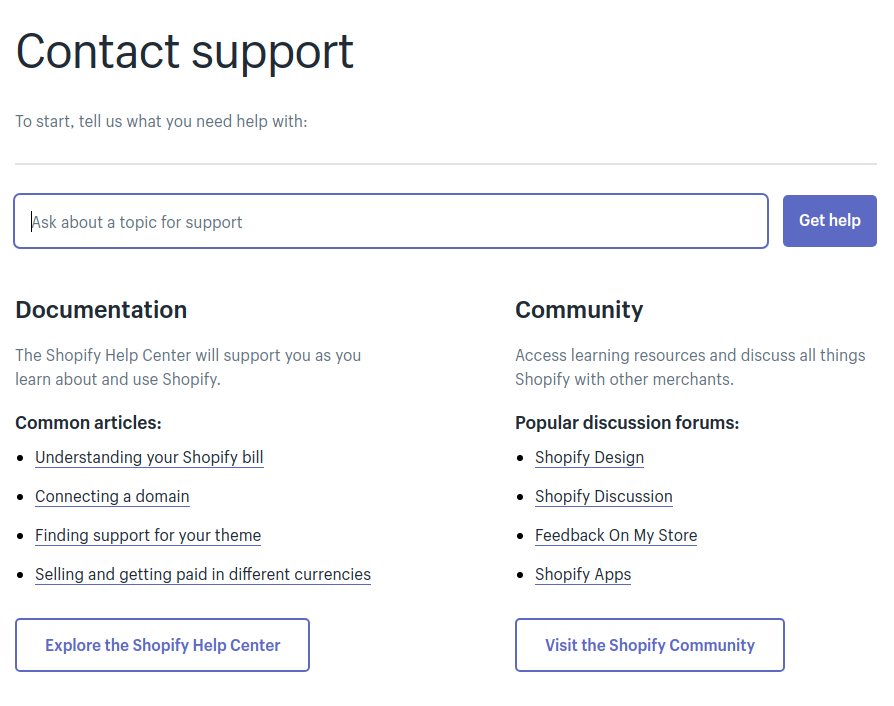 Check out our infographic to get a better understanding of the migration process via Cart2Cart: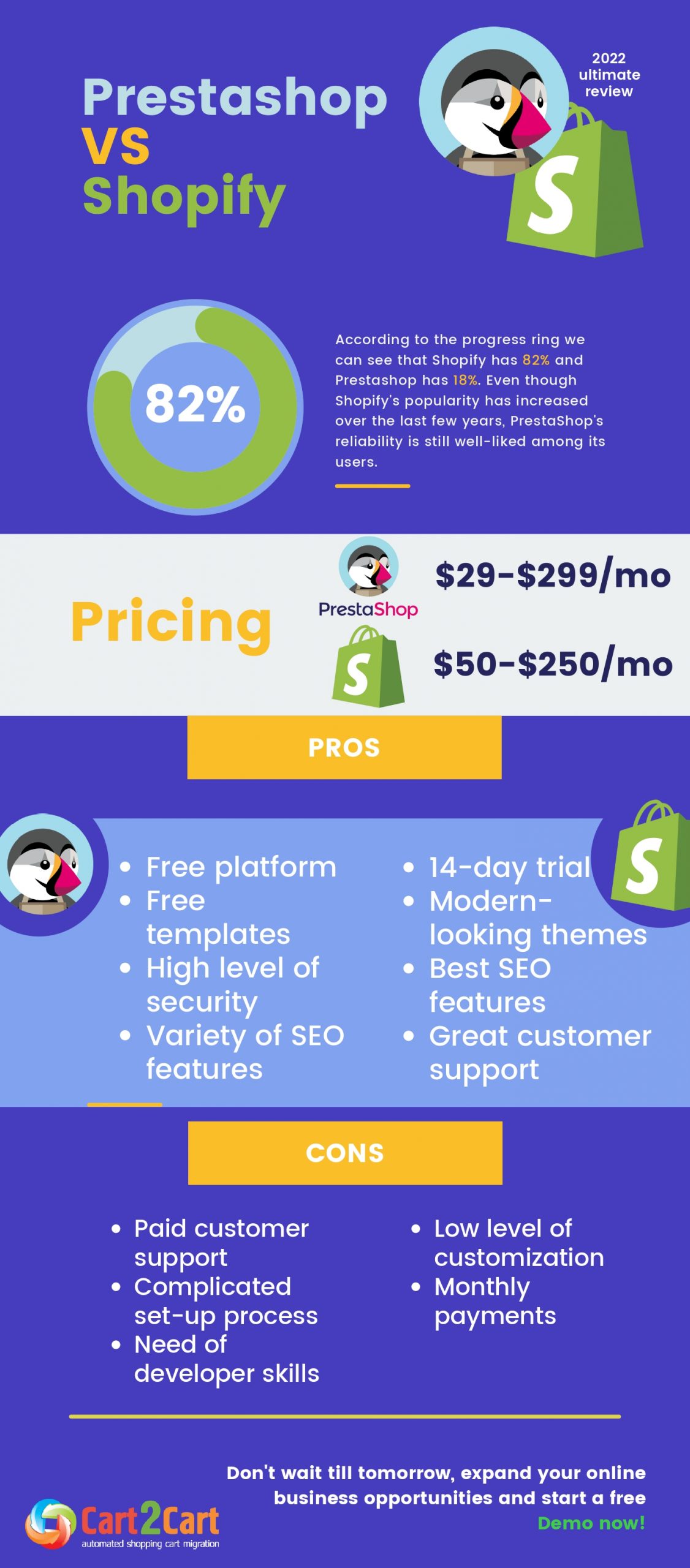 Shopify Migration: Best Practices and Recommendations
Level up your e-store right now!
Move to PrestaShop or Shopify with Cart2Cart securely & trouble-free. No tech expertize is needed.
Migrate now
FAQ Block
Which is better PrestaShop or Shopify?
If you're looking for a platform with a high level of customization to create a personalized and beautifully-looking store, go for PrestaShop. But if you lack the tech knowledge and want to get your store live quickly and easily, Shopify platform is exactly what you need.
What are the pros and cons of PrestaShop vs Shopify?
The main difference between PrestaShop vs Shopify is the type of platform (hon-hosted vs hosted) and pricing model. PrestaShop is a free open-source solution and Shopify is an all-in-one subscription-based platform. Also, PrestaShop is more customizable, but requires at least minimal tech skills. As you can see, both platforms will eventually require money investment. So, if you are a developer with creative ideas - go for PrestaShop. If you want your shop to be easy-navigable and modern looking, then you should definitely opt for Shopify.
Is Shopify easier than PrestaShop?
Yes, this hosted platform is an all-in-one solution. Therefore, there's no need to buy the domain and hosting. Besides, it is a perfect fit for eCommerce newbies to get started at once, since Shopify requires no coding knowledge to establish an online store.
How much is Shopify per month?
Depending on the eCommerce plan you choose, the additional fees for Shopify themes and Shopify apps, and the transaction fee, Shopify has different monthly charges. Check out our Shopify pricing review to see the full expense.
What is PrestaShop used for?
PrestaShop offers users the ability to create an online store where they can sell products and services to an online audience. It is an e-commerce platform that allows users to create a web-based storefront. With PrestaShop, businesses can build websites, add features, and accept payments online with SumUp.
Conclusion
To sum up the information mentioned above, let's now point out each platform's pros and cons :
What are PrestaShop's Pros and Cons?
Pros:
Free platform
One of the most customizable on the market
A significant number of themes and templates
Huge collection of modules
Immediate availability of coupons and discount codes
High level of security
Variety of SEO features
Cons:
Paid customer support
A bit complicated set-up process
Need of developer skills
What are Shopify's Pros and Cons?
Pros:
Set pricing plans
14-day trial
Easy set-up and maintenance
Hundreds of beautiful and modern-looking themes
Availability of reliable apps and add-ons
Highest level of security
Best SEO features
Great customer support
Cons:
Low level of customization
Monthly payments
With all that being said, both PrestaShop and Shopify are among the most used and talked about online business platforms. However, it's up to you to decide which of them will better suit your specific business case.
Also, we advise you to check out our post "The Most Popular eCommerce Platforms for Small Business".
The best way to choose a platform is to check its performance and features yourself. Also, keep in mind that you can always migrate your store from PrestaShop to Shopify. The migration service like Cart2Cart has helped you make the process of transition smooth and easy and deprive you of unnecessary concerns.
Don't wait till tomorrow, expand your online business opportunities and start a free Demo now!