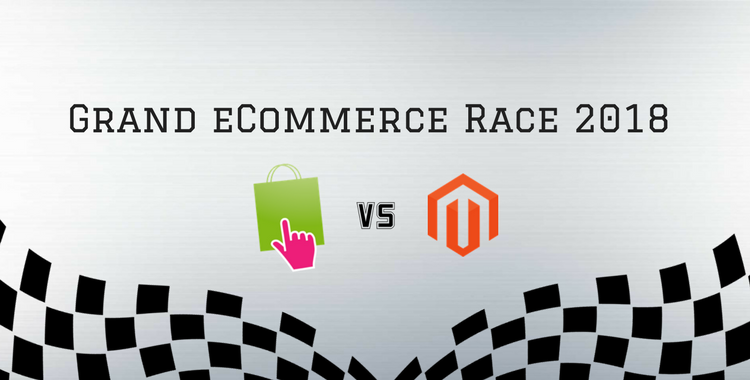 The year ahead has set the brisk pace for online retail development in 2018. The new challenging goals are ahead and to cope with the significant business obstacles, you'll need virtually the perfect eCommerce solution. In search of one? Here is a comprehensive Prestashop vs Magento review to help you clarify the winner between the two leading platforms - Prestashop and Magento.
Ready!
Both Prestashop and Magento are open-source eCommerce platforms that will allow you to start and manage online store successfully. What concerns customization capabilities both solutions will allow you to create an e-shop you have in mind that will be unique and will meet your company requirements just perfectly.
Steady!
To launch a shop you would require some tech knowledge both with PrestaShop and Magento. Prestashop is considered a bit simpler and, thus, would be recommended for beginners and those merchants who are not particularly tech-savvy. Maybe, Magento is somewhat more complicated, yet the functionality Magento offers out-of-the-box cannot be compared with any other solution currently available on the eCommerce market.
Go!
The official Prestashop website claims that this eCommerce solution currently helps more than 270,000 online retailers manage their stores and develop eCommerce businesses. Magento currently empowers more than 650,000 websites worldwide. Clearly, Magento is favored, nevertheless, PrestaShop has been growing in popularity over the past couple of years. And eCommerce experts predict it would become one of Magento alternatives in the nearest future.
In fact, at Cart2Cart we've already seen this tendency as Prestashop is among Top-6 Cart2Cart Source carts online retailers strive to migrate to. Just compare these fresh data:
"More than 12% of our clients in 2017 performed automated migration to Magento, and nearly 10% chose Prestashop as their Target Cart".
Below you'll find 7 barriers both shopping carts would need to overcome in PrestaShop vs Magento Grand Race 2018. You'll see whether the speed remains high after each obstacle and who will reach the finish line first! Let's go!
#Designs and Templates

PrestaShop themes are elegant, professional and stylish. You are encouraged to choose from more than 3,000 free and paid Prestashop templates that will have extra responsiveness features, themes color switcher, mega menu option, graphics included and front editor if you wish.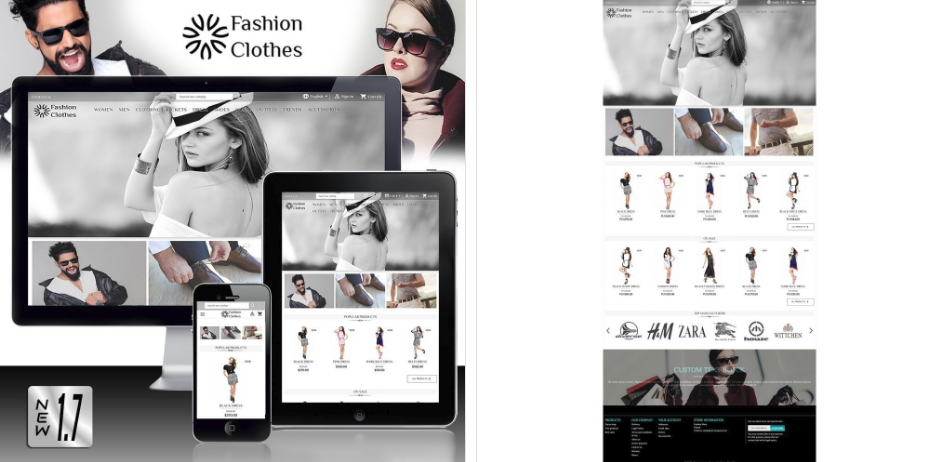 Magento themes come with efficient and trendy look and well-organized categories. The only thing there are only 12 themes available on Magento Marketplace. This is absolutely not a problem as there is a considerable supply of third-party designs. You can find the most adorable ones visiting ThemeForest and find the one that will appeal to your clients the most. At this point, Magento will offer you more variants of design to choose from, you'll have to spend some time discovering the huge amount of them. Most importantly, you can develop your own Magento theme once you have the necessary tech skills.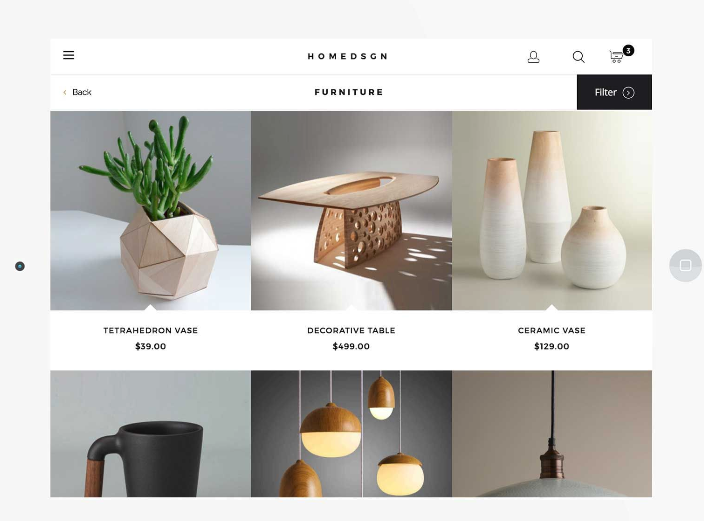 # Ease of use

In comparison to PrestaShop vs Magento, the first one would be greater option once you are tech-challenged. It is much easier to customize your Prestashop store. This platform has simplified the daily management of the store owner that will help you concentrate on important issues. You'll be able to optimize your online store with the help of advanced analytics and dashboard modules.
Magento is currently known to be the most flexible shopping cart ever. This solution is a real masterpiece of software craftsmanship and will guarantee unlimited capabilities to tech-savvy online merchants. Daily management of online store on Magento will be a real pleasure, and it is fairly simple. For launching and setting the website, you'll need either experience in web development or to hire a professional to help you.
#eCommerce functionality

Prestashop shopping cart offers 500+ features already built-in. You get all the essential functionality that an online merchant needs to start online business. Intelligent Merchant KPI and Forecasting comprise the PrestaShop unique features that enhance its statistical facilities
To add, this eCommerce solution offers eCommerce Analytics that will help you analyze the traffic and make the most insightful decisions concerning your business strategy. These data will help you grow customer conversions and increase your audience. To add, Prestashop offers integrations that will enable you to export products listings directly to eBay, Amazon, Google Shopping and other popular marketplaces.
Up to this point, it seemed that Magento has been losing to Prestashop. Now the situation will change radically. The list of Magento eCommerce capabilities is extensive and will impress even the most demanding and experienced online merchant.
Magento shopping cart guarantees top-notch eCommerce functionality, including everything from promotions to private sales and client segmentation. To be specific, check these key Magento eCommerce features:
Customer segmentation, targeted promotions and merchandising
Dynamic Rule-Based Product Relations
Persistent Shopping
Automated email marketing reminder
Private sales
Gift registry and gifting options
Reward points
Store credits and multiple wish lists
Return management authorization and many many more
Click here to check the full record of Magento Features List. We're more than sure that the description will impress you.
#Plugins and Extensions

Magento offers more functionality out-of-the-box. Nevertheless, the supply for the extension has always been vast. Recently a new Magento Marketplace has been released and it provides currently nearly 3,000 extensions, both paid and free. Yet we are sure the amount will increase significantly in a couple of weeks and Magneto will take its leading position back very quickly.
Prestashop Add-ons Marketplace suggests 5,000 modules, graphic themes, and services that will allow you to add new capacities in a few clicks. Here you'll find valuable modules to boost any eCommerce business. Everything from drop-shipping to flash sales!
#Pricing

Prestashop is an open-source shopping cart that is free to download and use. Wait a moment! It does not mean that this shopping cart is no-expense. If this were true the decision between PrestaShop pricing or Magento pricing would be obvious.
Prestashop has a paid web hosting where the payments may vary. Currently, some discounts are offered and PrestaShop promoted hosting partner 1&1 will be charged according to the following plans:

There is no other way to launch functional Prestashop store without purchasing several charged modules and a responsive template.
Magento pricing seems quite costly, at first sight. Though with Magento you pay for the functionality that has no alternatives. Plus there will be no extra plugins or support costs if compared to PrestaShop. Here are the two plans the platform offers you to start with:


As a similar feature regarding pricing, the two solutions provide Free Demos for you to get an idea how Prestashop or Magento work.
#SEO

PrestaShop has sufficient functionality in terms of SEO optimization. As for the main benefits, opting for Prestashop, you will get:
Automated URL rewriting
Dedicated SEO content sections for products
CMS pages for creation of quality content
Advanced functionality Premium SEO module (for i.e., automatic filling in of meta tags and social meta tags)
Regarding eCommerce functionality, Magento SEO capabilities are vast. A range of SEO settings is available in Magento out-of-the-box. Among them are meta tags for products and home pages, images optimization, canonical tags for categories and products, edits of robot.txt files, etc.
Ecommerce-platformsdotcom has conducted comprehensive research of the most popular eCommerce solutions and Magento scores 95 points out of 100, a great result!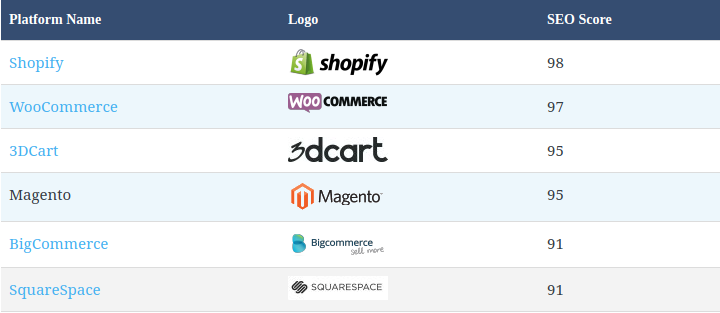 #Support

Magento Support guarantees free 24/7 customer assistance. By logging to your Magento account, you will be able to open a support ticket. Once any peculiar tech assistance is required with Magento Open Source, you can reach out to certified solution partner. Vast documentation is available, and the significant issues are analyzed thoroughly on Magento Forums that have nearly 300,000 members and more than 76,000 posts available.

Prestashop Support offers assistance that could be hardly compared with any other eCommerce open source solution, the only thing - it is charged. The sweet option - PrestaShop Advisors will help you select the Support Pack that will match your requirements. Some of the primary and cheapest Prestashop Support Plans are:

To add, there is a lot of documentation, webinars, videos, tutorials, and white papers on Prestashop available once you decide to cope with everything by yourself.
Who's Won the Prestashop vs Magento 2018 Race?
Both Prestashop and Magento are convincing winners on the market of eCommerce solutions. The two are aimed at different types of businesses with different budgets, different demands, and goals ahead. Because only you know your business inside out and only you are aware of the tinies peculiarity that should be taken into account - the decision is all yours!
It is up to you to choose the key factors that would impact your decision. The main thing - both Prestashop and Magento will become excellent choices to perform migration to in 2018 and will raise your business to entirely new, advanced level. You WILL be impressed!
What is there remained to add? Do not let your decision of migration to another, more robust shopping carts into a nightmare when you have to deal with every tech issue yourself or pay extra costs to hire a developer to perform the job. Turn to Cart2Cart automated service to perform the shopping cart migration fast and accurate.
With our service, you can perform Prestashop Migration and transfer your eCommerce data to this highly functional cart in a couple of hours. Magento Migration is also not a problem with Cart2Cart who is currently the only relevant service that will help you deal with this complicated and multi-functional cart. Your current store performance won't be affected, and there is no need to worry about order processing delays and unhappy customers. 100% uptime of the Source Cart is guaranteed!
Do not forget there is a Free Demo available to check both platforms' benefits and the service quality in advance. Sign Up for Cart2Cart account and make your dream store a reality in a few clicks!