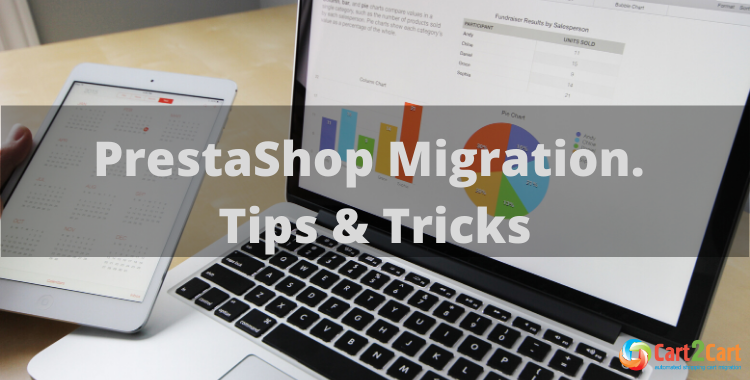 Do you wish to migrate to PrestaShop but have been putting off this procedure due to the fear of replatforming? There's no need to! We've composed a detailed step-by-step guide to lead you through the whole process of switching carts. Dig in and transfer your store to a new platform without spending much time and effort.
PrestaShop is a freemium open-source ecommerce solution that currently powers 243,084 live websites worldwide. This number clearly shows that the shopping cart has many benefits and works brilliantly. Intuitiveness, excellent SEO and marketing tools, and strong security - all these characteristics make PrestaShop one of the leaders in the ecommerce industry. Unsurprisingly, more and more merchants want to change their current shopping software and migrate to PrestaShop.
According to BuiltWith, the popularity of the platform has grown significantly over the last decade: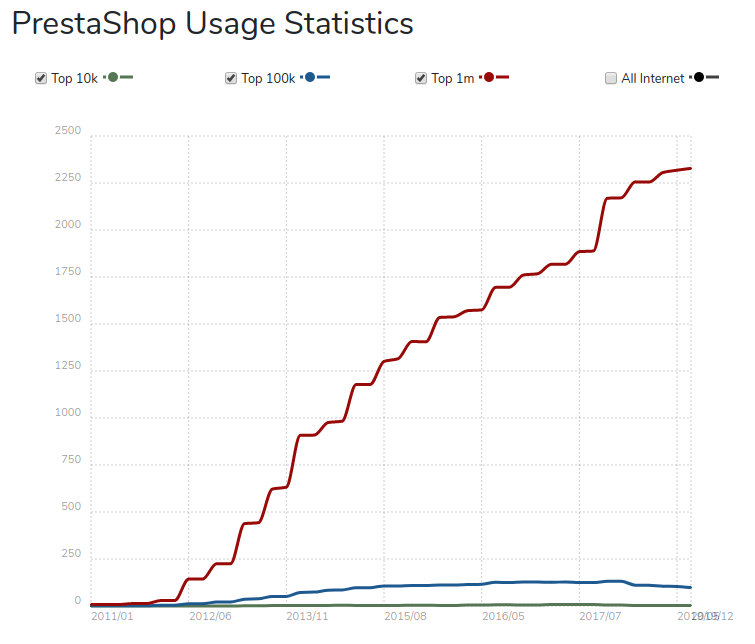 What Are the Benefits of Using PrestaShop?
Like all the ecommerce leading platforms, PrestaShop comes packed with numerous useful features that make it the #1 choice for business owners worldwide:
Easy to set up and maintain
Provides more flexibility and is simple to customize
Requires fewer server resources as compared to other ecommerce shopping carts
Suitable for multi-language websites
2800+ professionally-looking templates and 3600+ modules
Attractive and easily-understandable backend interface
High level of SEO-friendliness
Multiple payment gateway options
Top-security standards
Variety of support resources (4 levels of paid support, documentation, videos, webinars, tutorials, etc.)

How to Migrate to PrestaShop?
Basically, at the moment, there are three ways of PrestaShop migration:
If you're a skilled programmer, it is possible to transfer all the data manually by copy-pasting it from the source to the target cart. This way of migration is a bit risky since there's always a possibility that something may go wrong, and you will damage the functionality of your store.
You can hire a professional developer to do the job for you, but it might turn to be rather costly. Thus, this option is not suitable for those traders who have a limited budget.
Make use of an automated migration service (e.g., Cart2Cart). It is a future-generation way of transferring data that fits both experienced coders and tech-novices. Automated migration requires minimal human effort and is considered to be the most trouble-free method of switching carts.
Migrate to PrestaShop: 10 Tips For Successful PrestaShop Automated Switch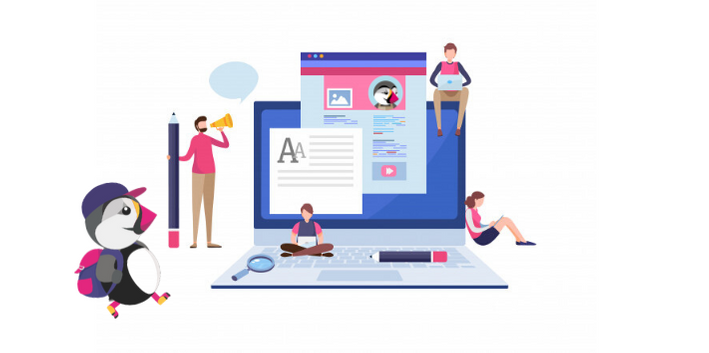 1. 301 redirects
If you want to create 301 redirects of your current URLs, please, choose the additional option "Create 301 redirects on your target store after migration" in the Migration Wizard. But, note that this also requires the installation of a paid 301, 302, 303 URL Redirects and 404 – SEO Module prior to the migration. Also, due to PrestaShop's particularities, ID numbers will be added to category and product URLs in the process of data transfer. Thus, it will negatively impact the newly-created store's SEO. To prevent this, we strongly recommend our customers to choose the additional option "Migrate categories and products SEO URLs" (which also works only together with the module mentioned above).
2. Password migration
Cart2Cart provides its users with the possibility to migrate passwords from a majority of shopping carts (the complete list can be found here). To transfer customers' passwords, you'll have to download our free plugin and install it in the PrestaShop admin panel.
3. Multi-language
It is possible to migrate store in multiple languages from the following carts: Magento, OpenCart, osCommerce, ThirtyBees, VirtueMart, WooCommerce, X-Cart, xt:Commerce and Zen Cart. To learn more about adding languages to PrestaShop, please read this guide.
4. Taxes migration
Our service migrates taxes, but they may be disabled in the process of data transfer. Please, follow these instructions to enable the taxes.
5. Reviews migration
In order to migrate reviews, you will have to install Prestashop Free product reviews (comments) module.
6. Blogs & Blog posts migration
You can migrate Blogs and Blog Posts from the following platforms: Shopify, WooCommerce, and BigCommerce. However, this option requires you to install additional paid PrestaBlog (Professional blog) module before the migration starts.
7. Product descriptions migration
PrestaShop limits product descriptions to 400 and 800 symbols by default. Therefore, you should be aware that Cart2Cart will cut your product descriptions to 400 (for Short Description) and 800 (for Full Description) symbols in order not to ruin the performance of the store. Also, due to the same limitations, Meta Descriptions of categories will be cut to 800 symbols too.
8. The category page is not found
You have two ways to resolve the issue. The first one is to open the root category and save it again. If you have just several categories on your store, you may open each of them and also save. These methods allow updating records in the database and fixing the problem.
9. Product images migration
Sometimes thumbnails of images that were migrated are not available in the admin panel. To fix the problem, go to your store folder via FTP connection and delete all files from the folder "/img/p", then clean the cache on FTP:
Use your FTP or hosting file manager and go to the root folder on your server where you have installed Prestashop: \cache\smarty\cache\
Delete all files from that folder, just skip index.php.
After that, PrestaShop will cache images again, and they'll appear.
10. Data reindexing
To ensure that all the products, product images, and other information will be displayed correctly, you have to re-index data after migration. Log in to your admin panel go to Preferences -> Search. Press Add missing products to the index button and then Re-build the entire index.
Migrate to PrestaShop: Pre-Migration Recommendations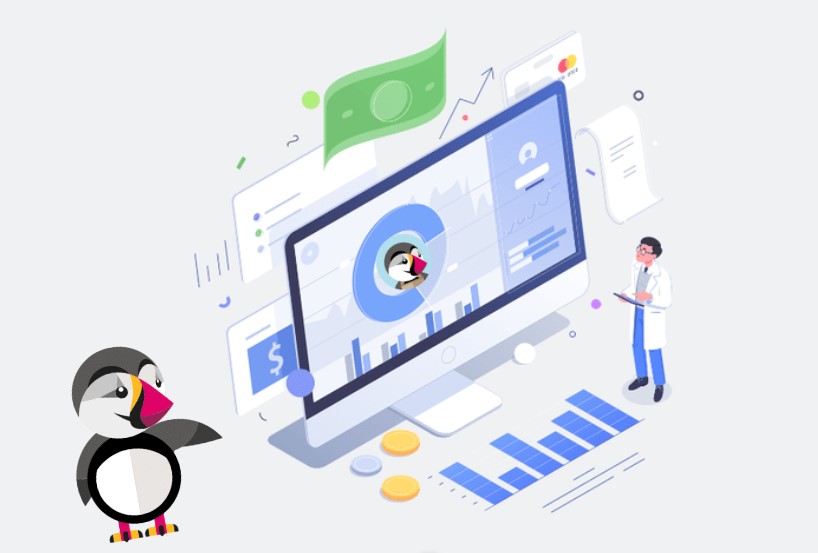 Perform store's audit
It is recommended to get rid of all the irrelevant data, update the outdated information, exclude duplication on images, etc.
Change non-standard letters
Sometimes in product names and descriptions, merchants use specific letters - umlauts (e.g., "ä") or other symbols (like "ó "). This may cause the wrong migration of words that include such letters. To avoid the issue, try to replace non-standard symbols if possible. It will make the data transfer more convenient.
Backup data
Even though Cart2Cart doesn't delete any information from your store, we urge our customers to back up all the data to any external device. It should be done before each substantial modification.
Prepare Source store's access details
In case you're migrating from an open-source platform, find:
Store's URL
FTP details - it will be necessary to upload Connection Bridge (manually or automatically).
When migrating from a hosted cart:
Set up PrestaShop store
Install the new PrestaShop store. Try not to customize your shopping cart. It allows decreasing the possibility of incorrect work or conflict of different add-ons and modules. You can change the store right after data migration is finished.
Migrate to PrestaShop Using Cart2Cart
Provide Source & Target carts' details
In the Source store section, choose your current cart from the popup menu and provide all the necessary credentials (as has been mentioned above).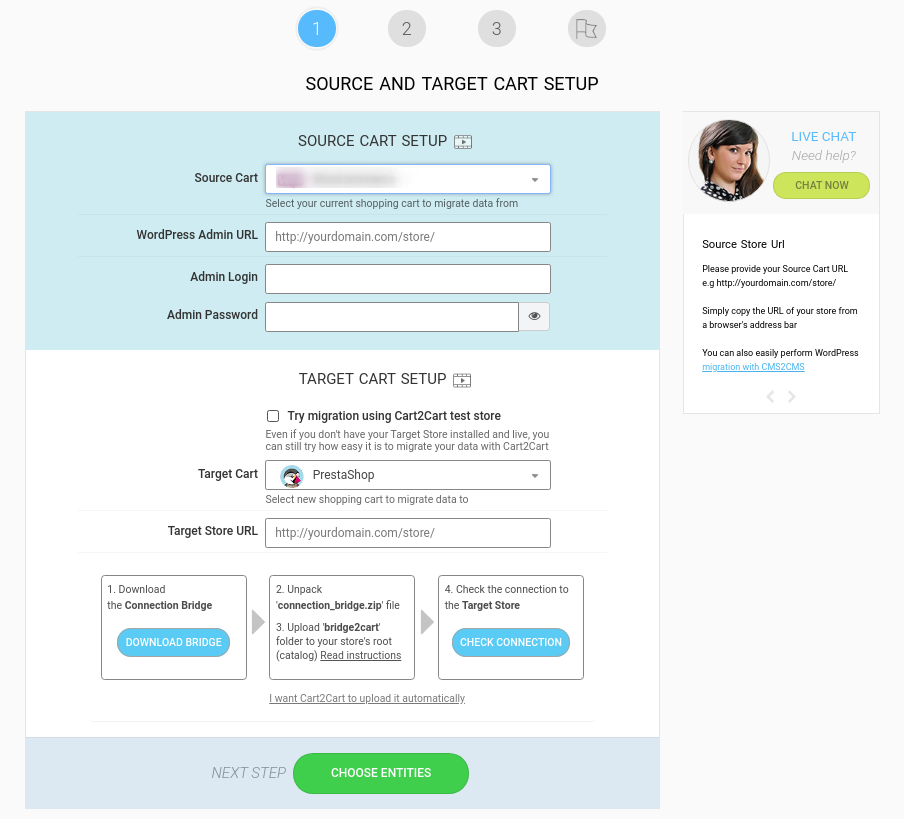 Select PrestaShop as your Target cart. Copy the store's URL and upload the Connection Bridge.
Additionally, you can watch this video tutorial on Bridge's installation:
Choose data and supplementary options
Select data types you wish to migrate to your PrestaShop store, for example:
Products
Product Images
Related Products
Product Variants
Product Categories
Manufacturers
Taxes
Customers
Orders
Blogs
Multiple Languages, etc.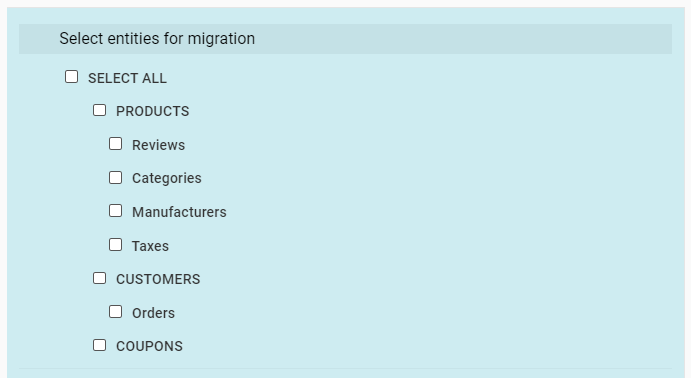 Moreover, consider choosing some of the additional options (some of them have were mentioned above):
Preserve order IDs on Target Store
Skip product thumbnail images migration
Migrate customers' passwords
Create 301 redirects on your target store after migration
Preserve customer IDs on Target Store
Migrate categories and products SEO URL
Migrate images from products descriptions, categories descriptions and blog posts descriptions, etc.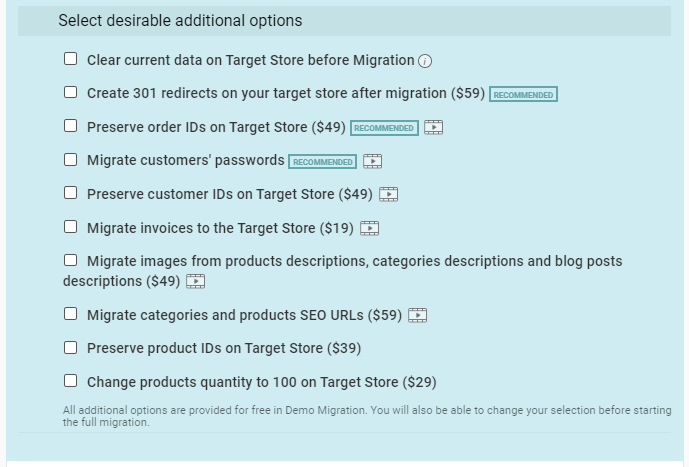 Please note that data entities and additional options may vary, since they depend on the type of your Source Cart.
Start Demo Migration
Demo Migration is a free option that lets you transfer a limited number of entities to a new store (in just about 30 minutes). Thus, you will be able to check the performance of our service and take a look at your store on a new cart.

Proceed to Full Migration
If you are fully satisfied with the results of Demo Migration, it is time to begin the Full Migration of your store to PrestaShop. Just click the "Start Migration" button and get back to doing business, since Cart2Cart doesn't interfere with your store's work. Therefore, you can safely continue selling goods.
Migrate to PrestaShop: Post-Transfer Advice
After you've been notified of the completion of Full Migration, we recommend you to do the following:
Check the store's performance for possible issues.
Enhance your store's look and work-efficiency by installing a new theme and all the necessary modules.
Transfer all the new data that has appeared on your Source store during or after the migration to PrestaShop using our Recent Data Migration Service (optionally).
Basically, that's all. Don't hesitate - migrate to PrestaShop and enjoy the new possibilities for the growth of your business. After all, there's no limit to perfection!
Do not hesitate to try out the free Demo and test our service in action!