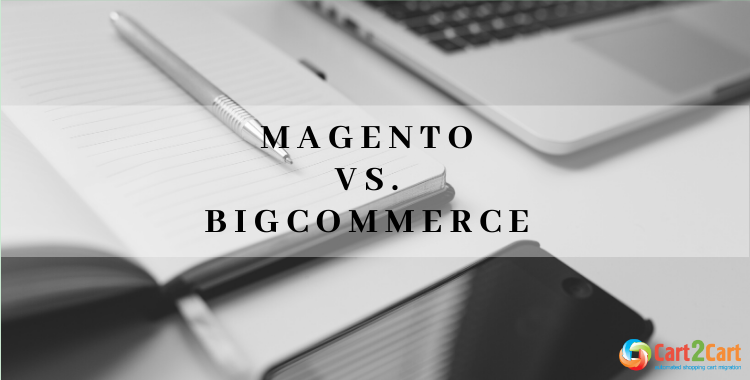 BigCommerce vs Magento: Two hot contenders in the e-commerce realm. Granted, their market share may not be as impressive as some more established platforms like Shopify and WooCommerce. However, there's more that goes into picking the right eCommerce solution beyond just numbers, so don't write them off just yet. In this Magento vs BigCommerce review, we'll tell you exactly what they bring to the table and which of the two would be a better choice for your online business.
What Is BigCommerce vs Magento?
The main difference between BigCommerce vs Magento is the type of hosting. BigCommerce is a hosted package deal with a wide range of built-in features, thus its management doesn't require deep tech skills. Whereas Magento is a self-hosted platform that will best suit tech-savvy business owners who are ready to handle store hosting.
BigCommerce vs Magento: Pros and Cons
Below is a list of the main BigCommerce pros and cons.
BigCommerce Pros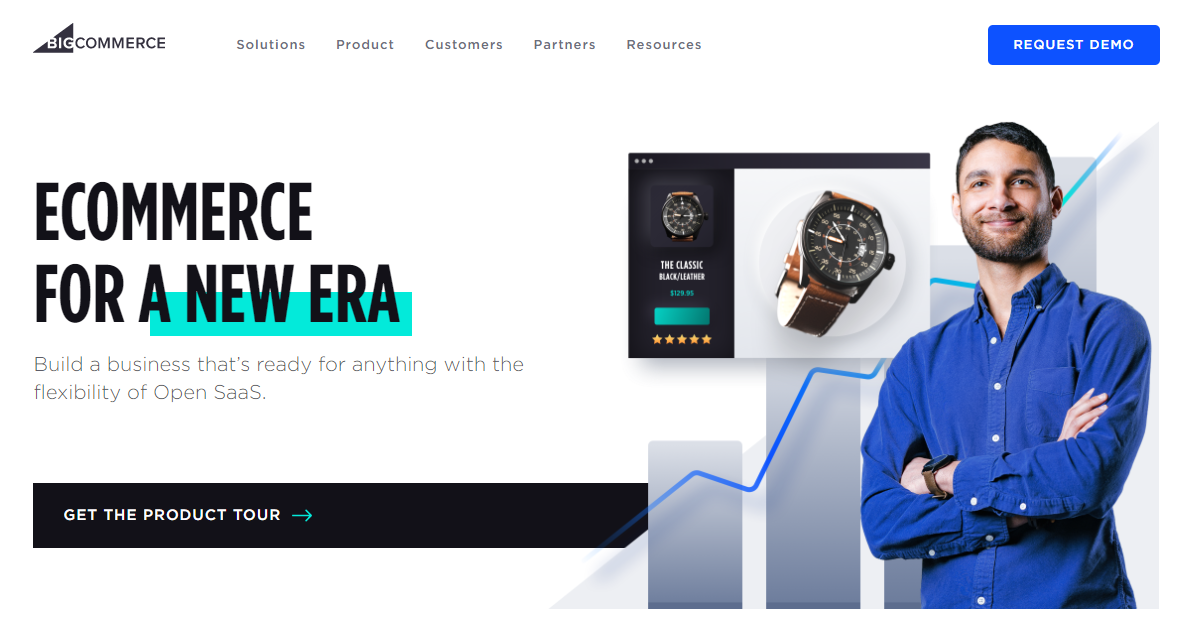 Dozens of free and paid themes are available
Feature-rich, easy-to-use, out-of-the-box solution
Offers 600+ apps and integrations
Takes care of the security-related aspects of the platform
Tech support available via live chat, phone, and email
BigCommerce Cons
It can be a little pricey for larger enterprises
Limited options for customization
The somewhat steep learning curve for the editing interface
Use your chance to try out the new platform with a free demo migration! Level up your busness in no time!
Below are some Magento pros and cons.
Magento Pros
Both free and premium themes are available
It is completely free to use
Offers access to advanced features through 100+ extensions
Scalable for medium to large enterprises
Unlimited customization capabilities
Magento Cons
It is not beginner-friendly
It's not ready to use right out of the box
Users have to find and pay for hosting and security extensions
Magento vs WooCommerce vs Shopify vs OpenCart vs PrestaShop Review
BigCommerce vs Magento: Key Aspects Comparison
Ease of Use
When running your online store, you want to spend as little time as possible building and customizing your website. That way, you can stay focussed on what matters – your customers. With that in mind, we wanted to find out firsthand the experience of using BigCommerce vs Magento (Adobe Commerce).
BigCommerce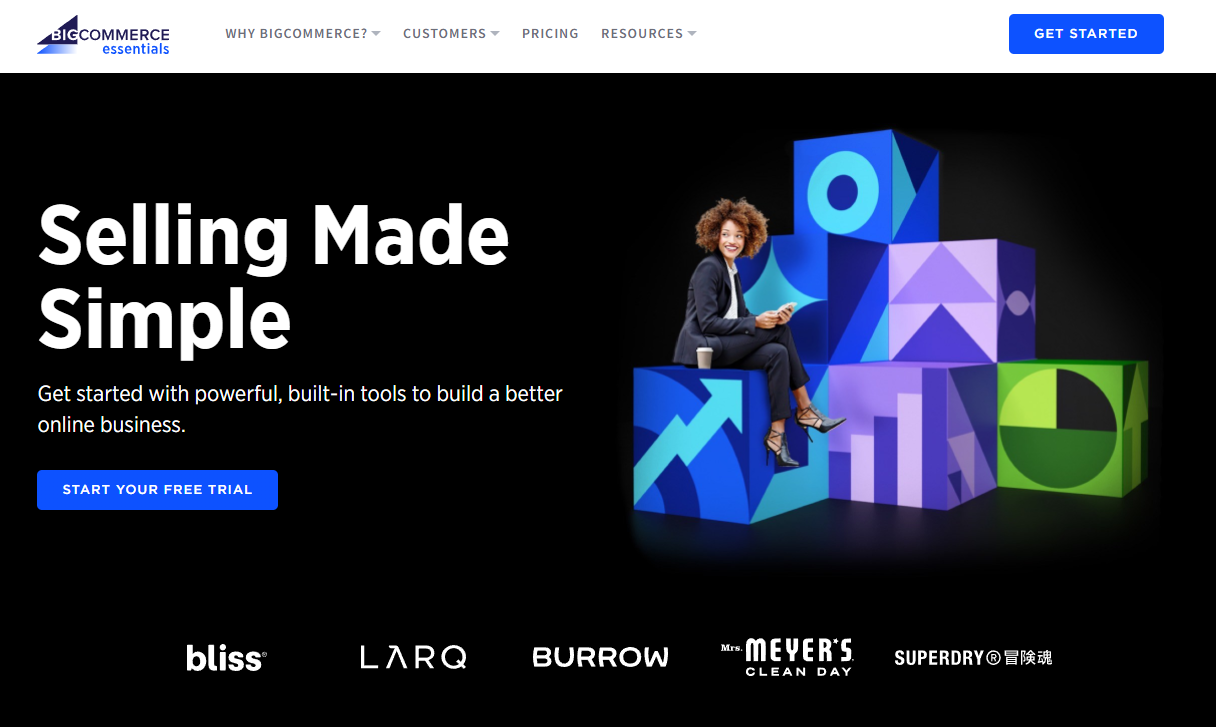 First impressions – BigCommerce looks great right out of the box. We expect nothing less from a hosted solution. The downside is – it is not as intuitive as we would like. While the interface is relatively easy to navigate, it does have a bit of a learning curve. This shortcoming becomes apparent when using the editing interface and figuring out where all the features are.
The platform also uses some complex tech terms users without a coding background might find hard to decipher. Words like "CSV files" and "SKU levels" might not be obvious to everyone. Once you get over those humps, it's pretty much smooth sailing from there.
Magento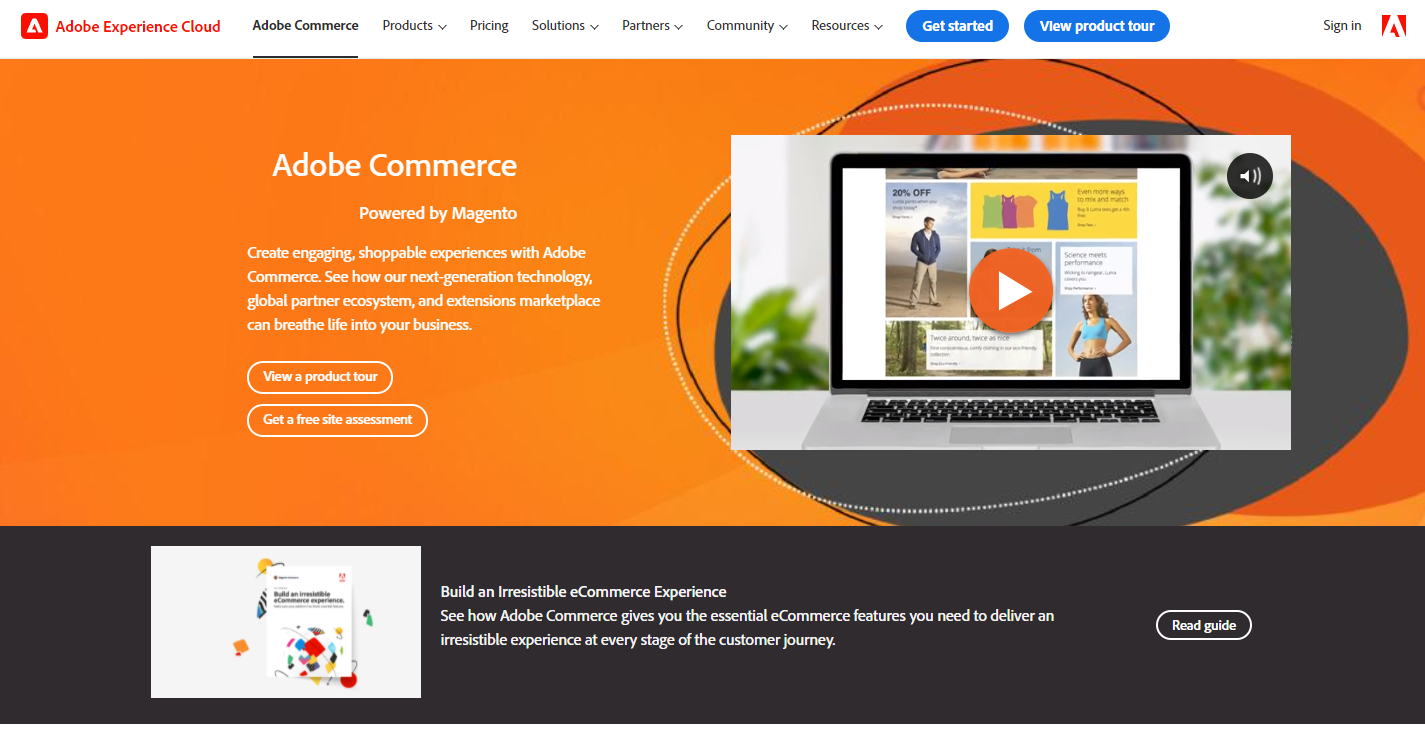 As far as the ease of use for Adobe Commerce goes, keep in mind that it is an open-source platform. As is the case with most of them, usability isn't high on the agenda, so if you thought BigCommerce was hard, Magento is like Everest in comparison. You would need some coding experience to create a fully functional store on the platform. If that's the path you want to traverse, it might make sense to get an in-house team of developers to do all the heavy lifting for you.
On the flip side, if you do have some web development experience, you're going to love what Magento brings to the table. While it is certainly not beginner-friendly, there's no creative limit on what it can do. It doesn't limit you in customization, so you can build your website to reflect every aspect of your brand, even the minuscule details.
Verdict
This was a close call. Although both platforms have steep learning curves, Magento is infinitely harder to use compared to BigCommerce. You may eventually get the hang of using BigCommerce. For Magento – not so much. You'll need to bring in the big guns if you have no coding knowledge. BigCommerce is a better Magento alternative in that regard.
Choose the Best B2B Shopping Cart for Your Business
Themes and Templates
There's nothing new under the sun – just a new twist to an old way of doing things. Why build a website from scratch when there's the option to use an already-existing, professionally-designed template? Most e-commerce platforms have plenty of those. In this aspect of our comparison, the winner was the solution that offered more of everything – more themes, more templates.
BigCommerce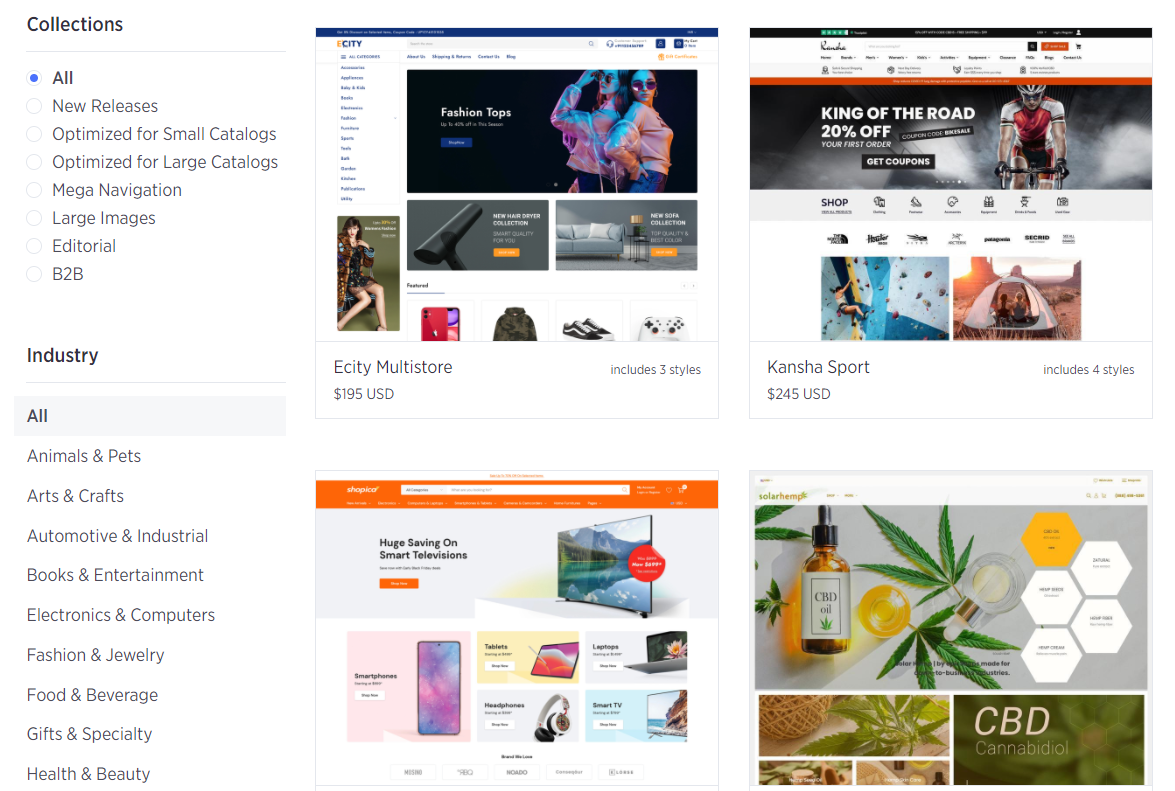 The BigCommerce theme store has no shortage of clean, crisp templates to choose from. We especially like how the folks there took the time to organize them into collections, saving you from having to wade through an infinite sea of options. You'll find themes optimized for small businesses, large enterprises, specialty boutiques, editorial style websites, B2B, you name it. They've got it all.
Users can choose from the 12 free options available or go for the 50+ premium themes instead. The paid ones cost anywhere from $150 to $300 each. It all depends on the budget you're working with.
Magento

When you head over to Adobe Commerce, the theme selection is quite underwhelming. We counted a total of five templates to choose from, which weren't anything to write home about. Only one out of the five was free. The prices of the other four ranged between $30 and $499.
Verdict
BigCommerce is the undisputed winner in this category. The platform's theme selection blows Magento's measly offerings straight out of the water.
Pricing
Pricing is usually a tricky affair when it comes to head-to-head comparisons. This BigCommerce vs Magento review is no different. Simply because something is free doesn't necessarily mean it is better, and just because something is premium doesn't always mean it is superior. With that in mind, here's what we found.
BigCommerce Plans

There are four BigCommerce pricing tiers: The Standard, Plus, Pro, and Enterprise plans.
The Standard plan targets small-scale businesses that have an annual turnover of $50,000 per annum or less. Merchants on this plan can sell an unlimited number of products. It comes with features like 24/7 tech support, a coupon generator, zero transaction fees, integrations with widely-accepted payment gateways such as PayPal and Stripe, and much more.
The Plus plan targets larger enterprises that generate turnovers of up to $400,000 per annum. Users on this plan get all the features that come in the Standard plan, plus add-ons like abandoned cart recovery, customer segmentation, stored credit cards, special credit card rates, and so forth.
The Pro Plan has everything in the Plus tier but offers extra features like custom SSL, product filtering, more competitive credit card rates, and more.
The Enterprise Plan is the most superior of the four. It is tailored to fit the needs of a large-scale business. It has all the features you would get in the Pro Plan, plus add-ons like express routing for API support, priority support, custom product filtering, and more. You even get unlimited Gross Merchandise Value (GMV) when selling on BigCommerce. Businesses would have to get a custom quote for this tier, though.
If you're not sure which plan is right for your business, there's a 15-day trial period you can take advantage of. This is more than enough time to get a feel for the platform and decide whether to step up or down the current tier you're subscribed to.
How to choose the best shopping cart platform
Magento Plans
Magento is an open-source platform, which means it's free to use. If you take it at face value and believe there are no costs you will incur while using it, you're in for a rude surprise. Magento might be free, but that doesn't translate to zero overheads. Here's why.
The service is freely available to anyone who wants to set up an online store. That said, you'll still have to pay for hosting, server and equipment maintenance, bug fixing, software updates and upgrades, and security patches.
You'll also need to think about the additional server capacity required to handle fluctuations in traffic and everything else involved in the backend. Moreover, you'll need to pay for any third-party integrations required to enhance your website's functionality.
As you can see, Magento pricing might be "free," but when you consider all the additional costs required for a fully functional store, it actually isn't. You might even be surprised to find that these costs run higher than the hosted solution you get with BigCommerce.
Adobe Commerce is the premium version of the platform. When selling on Magento, pricing, in this case, is based on a company's Average Order Value (AOV) and the Gross Merchandise Value (GMV).
Verdict
As far as pricing goes, BigCommerce wins. One easy payment gets you everything you need to run your online store without incurring extra costs to enhance your site's functionality. Magento might be free, but everything you need to make your online store functional is not.
Apps and Plugins
Anytime we assess an eCommerce platform, one of the key things we look at is the built-in features it comes with and its ability to integrate with other platforms through plugins. That's a staple in all Magento and BigCommerce reviews.
BigCommerce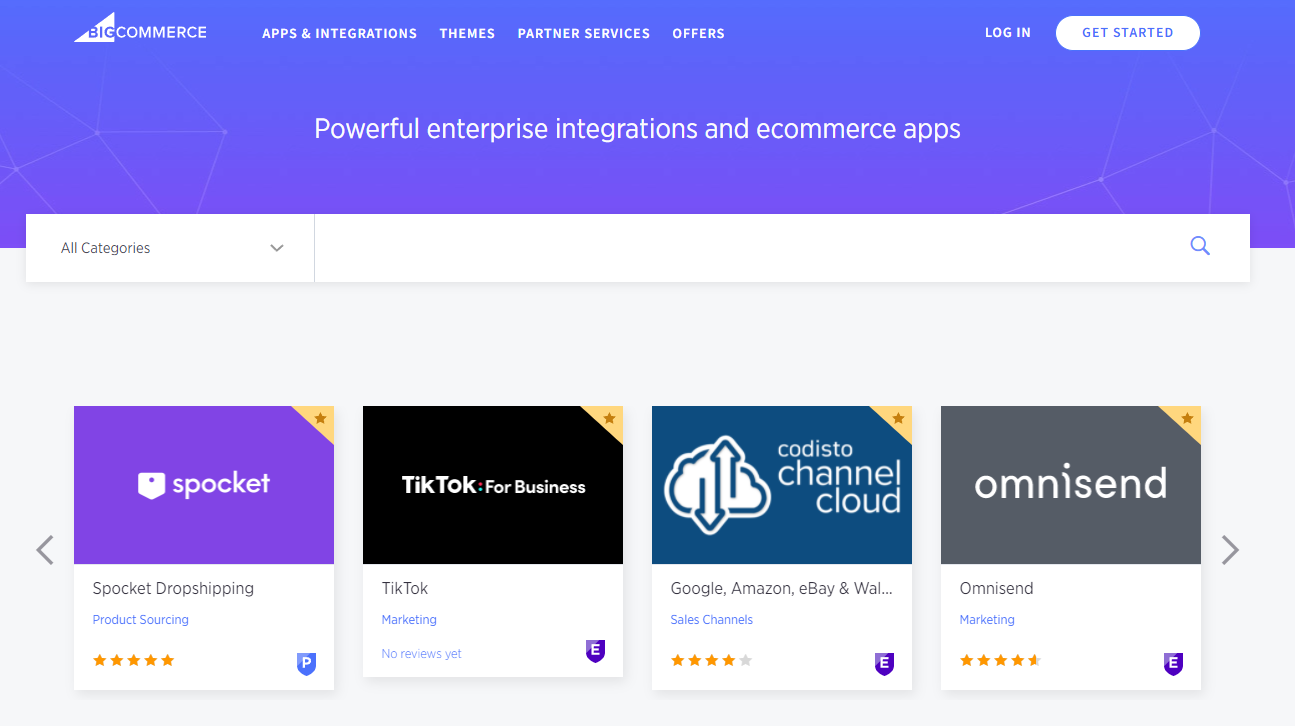 BigCommerce is undoubtedly one of the few eCommerce platforms we've come across with such a high number of built-in features. We're talking 100+ of them. It also boasts more than 600 third-party apps and plugins, which is a lot.
Some popular ones include multi-channel integrations with platforms like Amazon and eBay and social media sites like Instagram and Facebook. Others include an abandoned cart recovery app, analytics and reporting tools, multicurrency selling extensions, BigCommerce payments and shipping, and lots more.
Magento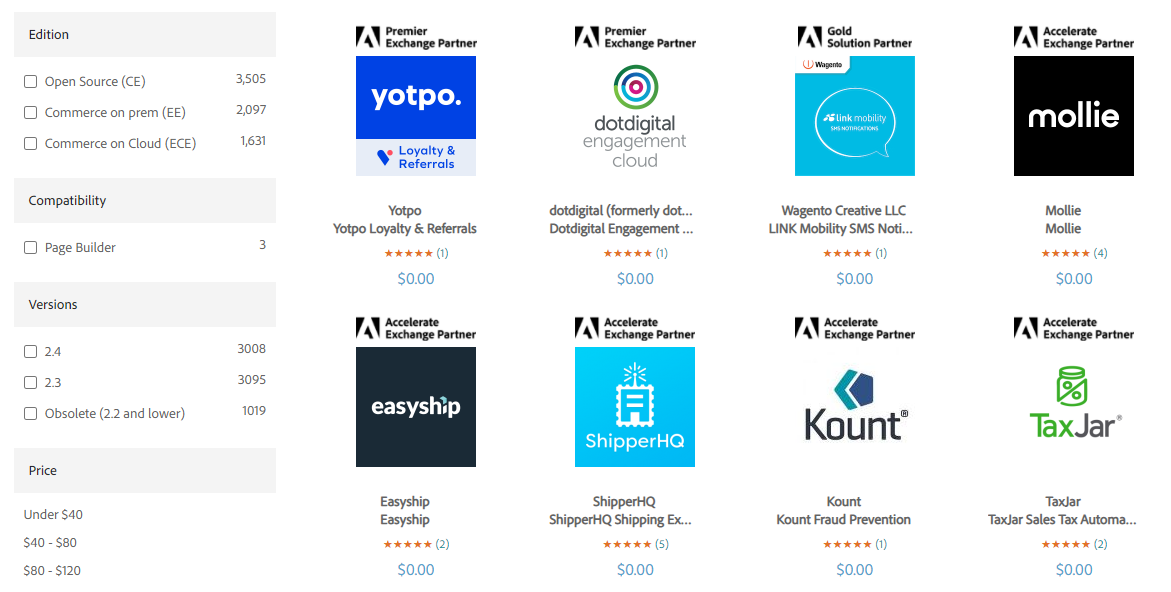 Magento is also a force to reckon with when it comes to apps and integrations. We would go as far as to say that it has one of the largest collections of third-party APIs we've seen. How large, you might ask? Try 4,000+ extensions, which is pretty impressive if you think about it.
It features integrations for order management, inventory tracking, Magento payments and shipping, marketing, accounting, and more.
Verdict
Going purely on numbers alone, Adobe Commerce (Magento) takes the crown. After all, having 4,000+ apps and plugins is nothing short of impressive. While it might be a good BigCommerce alternative, both platforms have a pretty solid collection, making them both winners. They have everything you need to enhance the functionality of your online business.
SEO Features and Marketing Tools
The reason why SEO is critical for your online business has everything to do with driving sale traffic. It's how potential customers learn about the existence of your enterprise.
BigCommerce SEO

BigCommerce offers big tools for optimizing your web pages for Google and other search engines. Some of these include prompts that nudge you to edit the title and meta-descriptions for your product pages and add alt text to any product images you upload. That way, you integrate the appropriate keywords for a higher Google ranking. You can even customize the URLs to make them SEO-friendly.
These features are all built into the platform.
Magento SEO
Magento offers the same SEO capabilities as BigCommerce. The downside is – you would have to pay for third-party apps to optimize your store.
Verdict
Magento vs WooCommerce: Which is Better?
BigCommerce is the clear winner in the SEO category. However, keep in mind that both solutions support a host of marketing integrations for multi-channel selling on Facebook, Instagram, Amazon, eBay, and other online market platforms.
Security
The difference between BigCommerce vs Magento security all comes down to how hands-on you want to be. Here's how.
BigCommerce
BigCommerce is a hosted platform. Hosted platforms handle the techie part of running your online store. That way, you can direct your energy on running your business.
Regardless of the pricing tier, BigCommerce gives you a free SSL certificate. It ensures that sensitive customer information remains secure, away from the prying eyes of hackers. The platform also automatically applies all security patches for you while ensuring your online store remains compliant with the relevant regulatory guidelines like PCI DSS.
Magento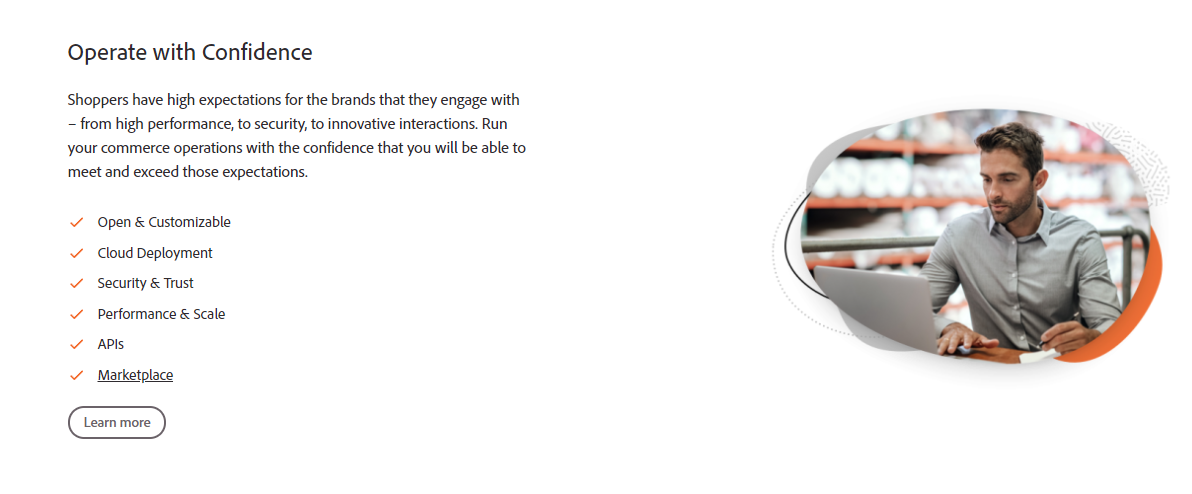 Since Magento is open-source, your site's security is entirely in your hands. You have to purchase the SSL certificate yourself, apply the security patches and updates, install the relevant security plugins from third-party providers, and do everything else involved in securing your online store.
Verdict
It ultimately boils down to how hands-on you're willing to be. BigCommerce takes care of everything from the backend. Adobe Commerce (Magento) does not.
Customer Support
Lastly, we were interested in the availability of tech support. How easy is it to get help if you run into any issues while using the platforms?
BigCommerce
BigCommerce offers 24/7 customer support via phone, live chat, and email. This is something we've come to expect from hosted solutions, so no surprise there. The site Help page also has an FAQ section that addresses some of the common issues users face while using the platform. However, it wasn't as comprehensive as we would have liked. The fact that you can get in touch with a customer service representative and speak to a human more than makes up for it.
Magento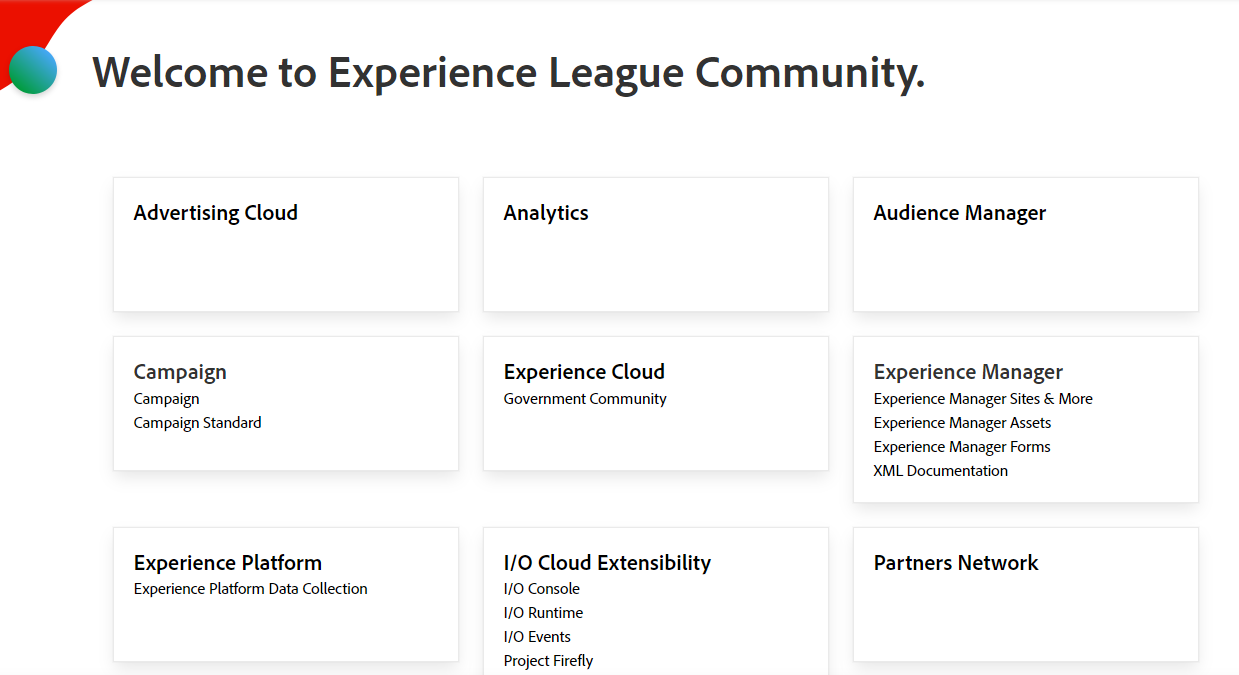 As is the case with most open-source platforms, Magento doesn't offer dedicated customer support. Nonetheless, there's a rich library of user guides, technical documentation, webinars, and other info-rich resources you can use to get help with your issue. There are also several forums featuring Magento enthusiasts and developers, all of whom are quite capable of addressing your query.
Verdict
Magento's resource library is more extensive compared to what you'll find at BigCommerce. On the other hand, BigCommerce offers live chat, phone, and email support, whereas Magento does not.
On that basis alone, we would crown BigCommerce the winner in this category, though not by much. You would still be able to get your issue addressed by Magento's diverse developer community and tech documentation.
So, Magento or BigCommerce?
Let's compare Magento to BigCommerce based to find out which one caters to your specific needs better and how to identify ideal Bigcommerce and Magento merchant persona.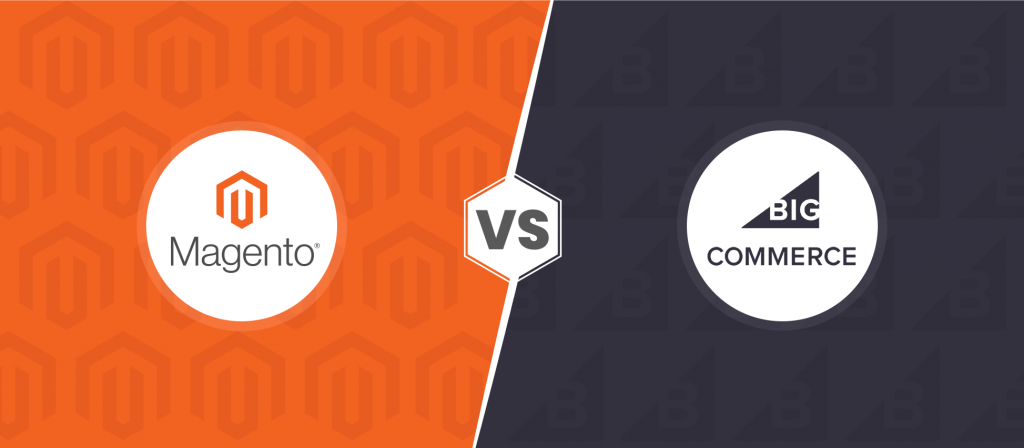 When You Should Better Choose Magento?
Magento is Your Perfect Fit if You:
Are an established and technical retailer, with significant knowledge of code and previous experience with easier platforms.
Want to hire a Magento developer or dedicated team to maintain a website (what's can be quite pricey).
Have an in-house development team for managing, fixing bugs, and administrating your online store.
Fancy web development or need advanced customization of design, front- and backend and are ready to pay for this and ongoing maintenance.
When You Should Better Choose BigCommerce?
BigCommerce might be a more viable choice if you are:
Non-techie and don't want to dive into tech tasks.
Limited by budget and looking for a short go-live time for your store.
Want to focus on selling, increasing your store effectiveness and engaging new customers.
Check out our infographic to get a better understanding of the migration process via Cart2Cart: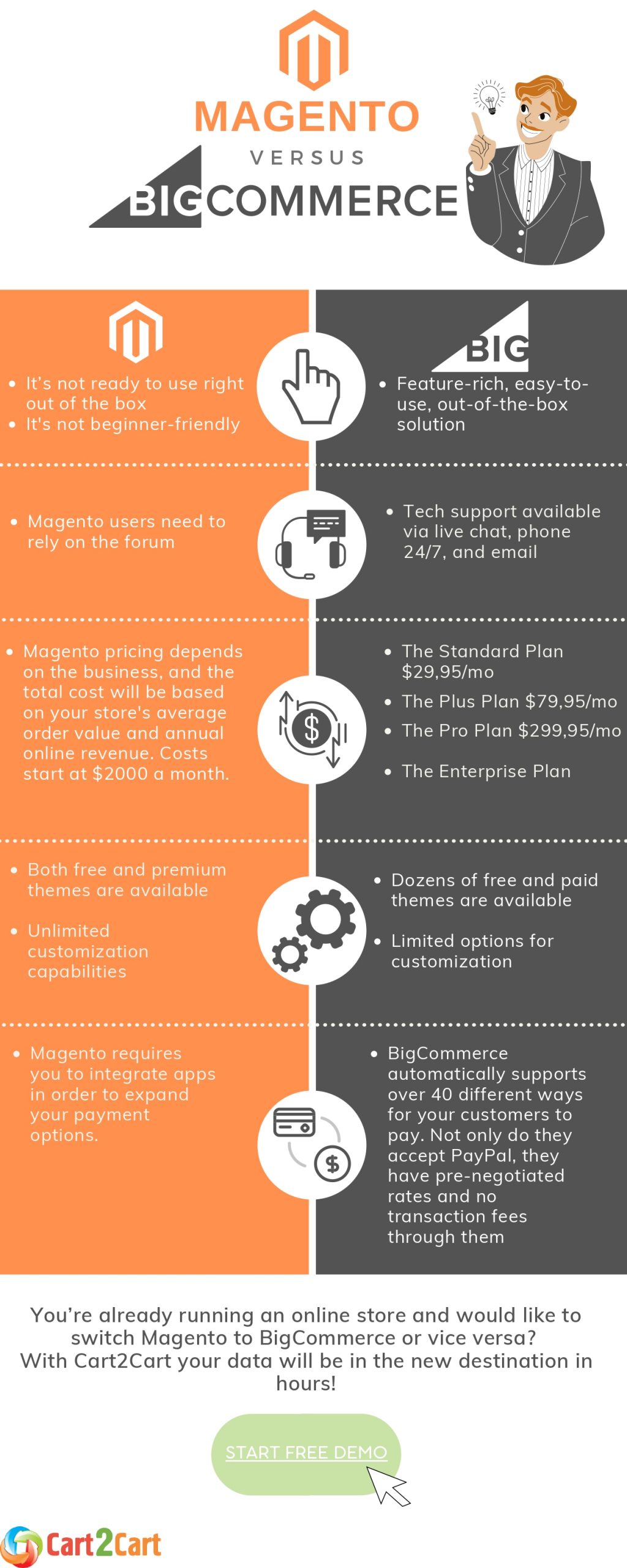 Magento vs BigCommerce: Closing Remarks
Who wins in the Magento vs eCommerce battle for supremacy? Going by the tally alone, it would have to be BigCommerce. However, there's more to the narrative than a simple winner or loser in all BigCommerce and Magento reviews you might come across.
It all comes down to the long-term vision for your business and how hands-on you intend to be.
BigCommerce is ideal for small to medium-scale enterprises on a visible growth trajectory. It has everything you need to grow your small startup into a massive empire.
On the flip side, everything BigCommerce can do, Magento can as well. The difference is – there's no limit on what you can achieve with Magento (Adobe Commerce). If you know your way around the complicated backend, Magento is a worthwhile option. In reality, though, the platform is designed for an enterprise-level business.
But let the practice speak for itself. Here at Cart2Cart, we have designed a dedicated option, initially aimed at trying out a prospective platform before migration. Our Migration Preview Service is a game-changing tool for those who are not sure about the shopping cart they want to migrate to and want to check how products, customers, orders, and other information from the current shop are going to look on another platform without installing a Target Store.
Moreover, you can run a Free Demo Migration to derisk the data transfer results, make sure everything fits your expectations beforehand, and proceed further smoothly.
You're already running an online store and would like to switch Magento to BigCommerce or vice versa? With Cart2Cart your data will be in the new destination in hours. In fact, if you're still considering what platform to choose, you can also check other Magento alternatives.