How can I configure taxes on my Shopware store?
While migrating to Shopware you may come across the distinction at prices. The point is, the cost of the products, displayed in Shopware Admin Area, already includes taxes, unlike gross prices in the database.
Please note: Cart2Cart does not migrate gross prices!
To configure taxes and show gross prices in the frontend, follow the instruction:
Log in to your Shopware store;

Choose the Configuration from Header;

Move on to Basic Settings;                                                                                                                                                                                                                                                                     

Open the dropdown menu via clicking on Shop Settings;

Select Customer Groups from the listed options;                                                                                                                                                                                                                                               

Select an appropriate Customer group;

In the Details widget, you can configure taxes by ticking the appropriate box.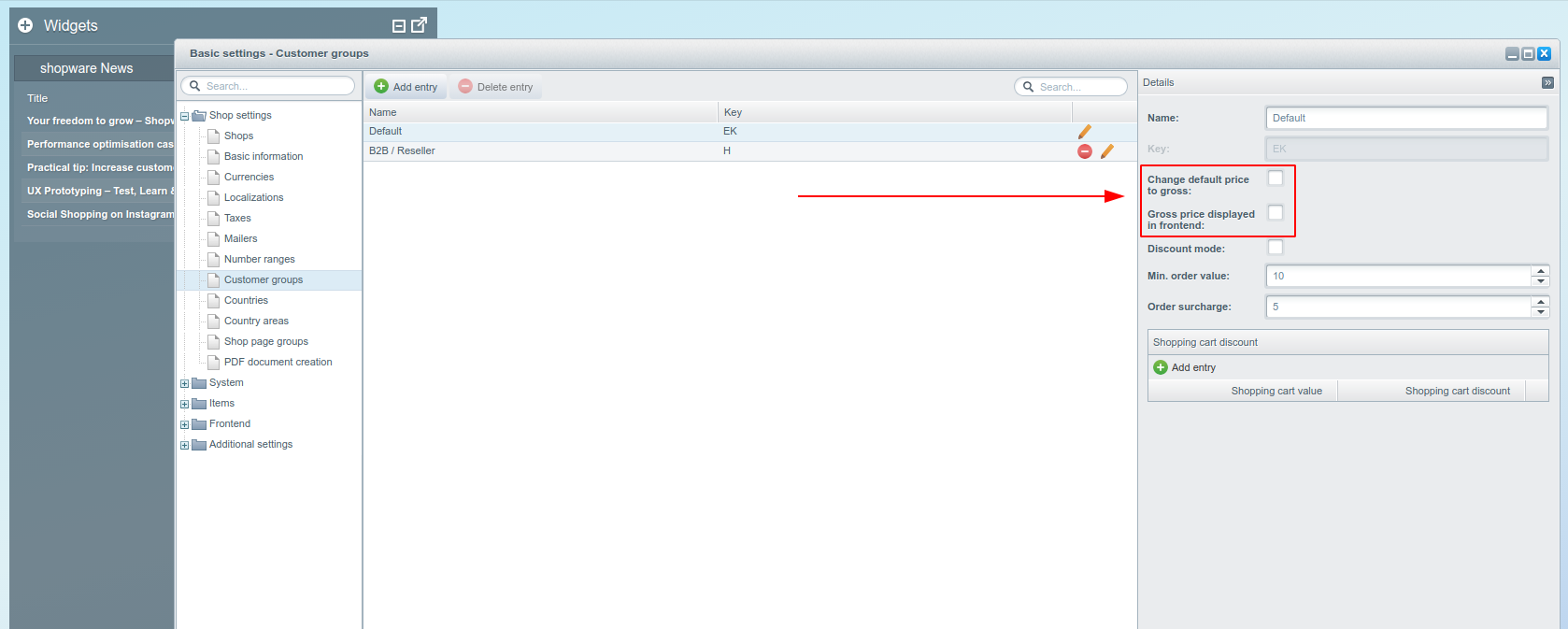 Due to your personal needs, Change default price to gross or choose the Gross price displayed in frontend option.
Happy Migration!