How to enable multiple languages on your Shopify store after migration?
1. In your Shopify admin, navigate to Settings -> Languages.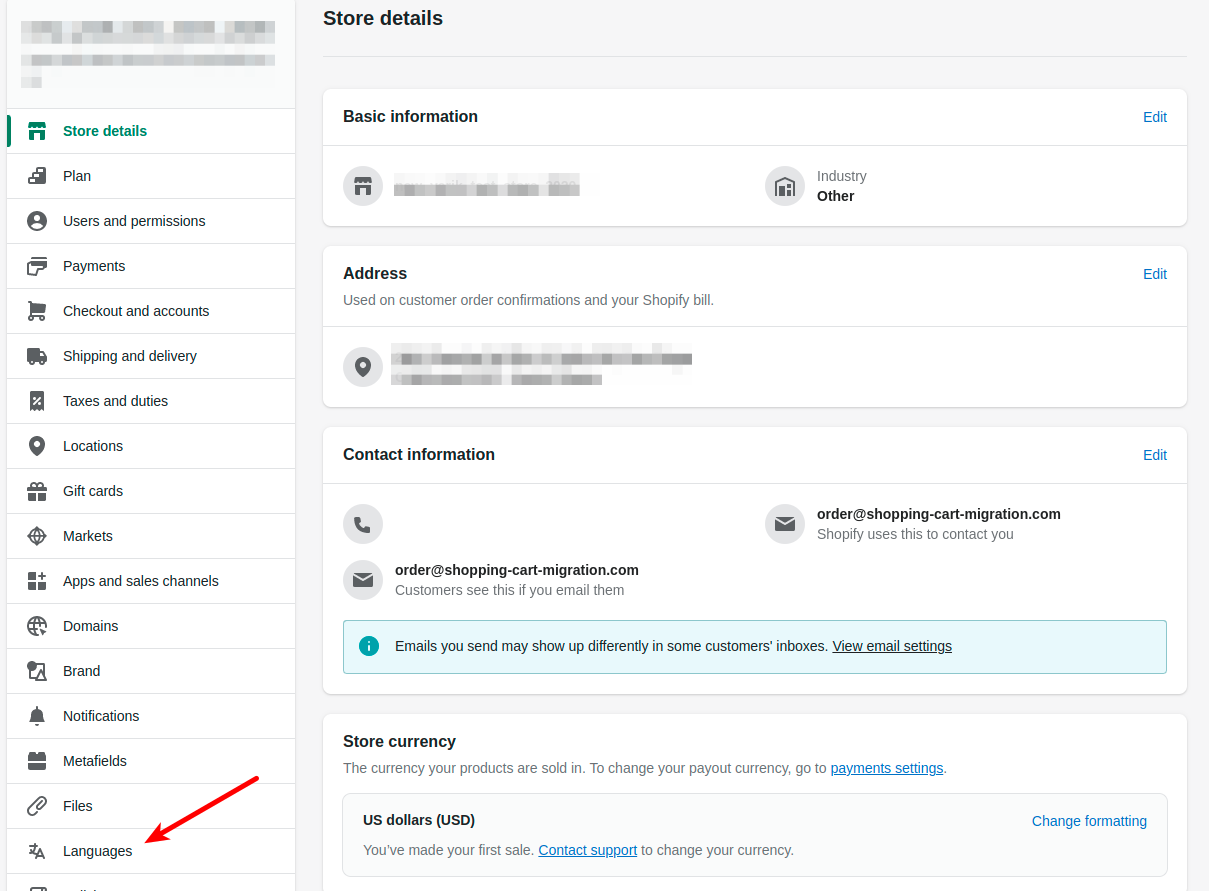 2. In the Languages tab, click the Add language button.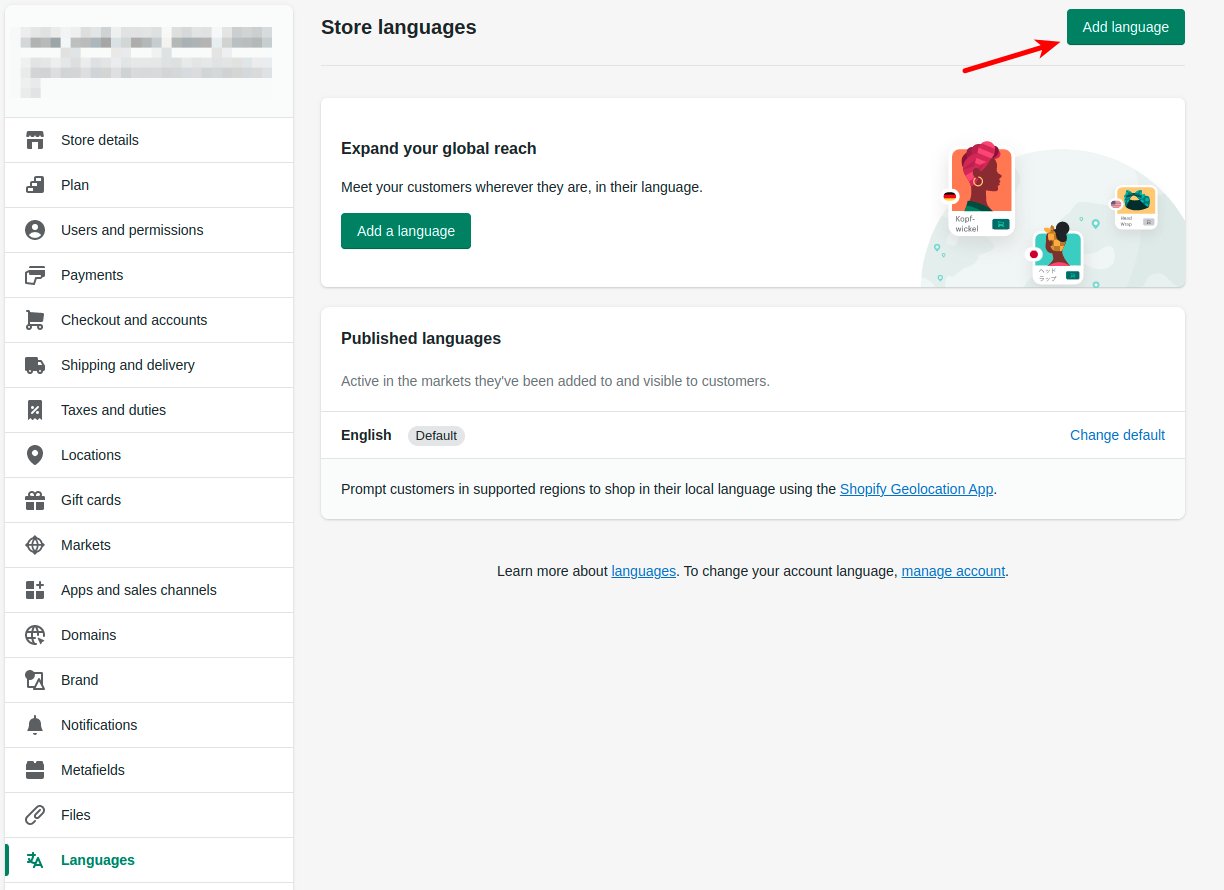 3. Choose the required language and click the Add button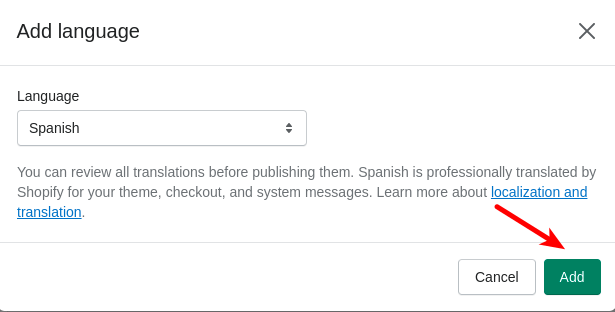 4. Once done, go to the section and activate the chosen language by hitting the Publish button.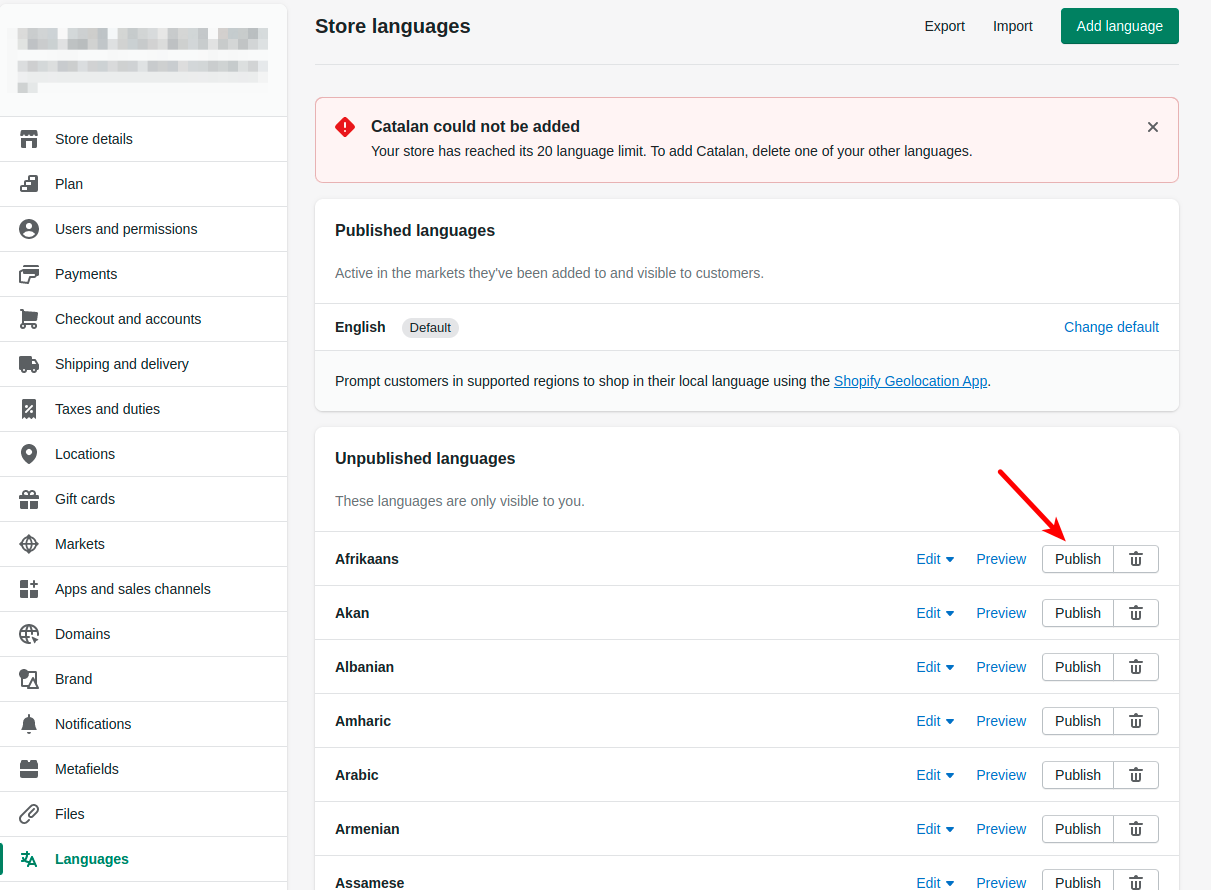 Note: Shopify allows adding up to 5 languages and Shopify Plus - up to 20.
5. Go to the Shopify App Store and install one of the available translation apps (e.g., Translate My Currency and Store).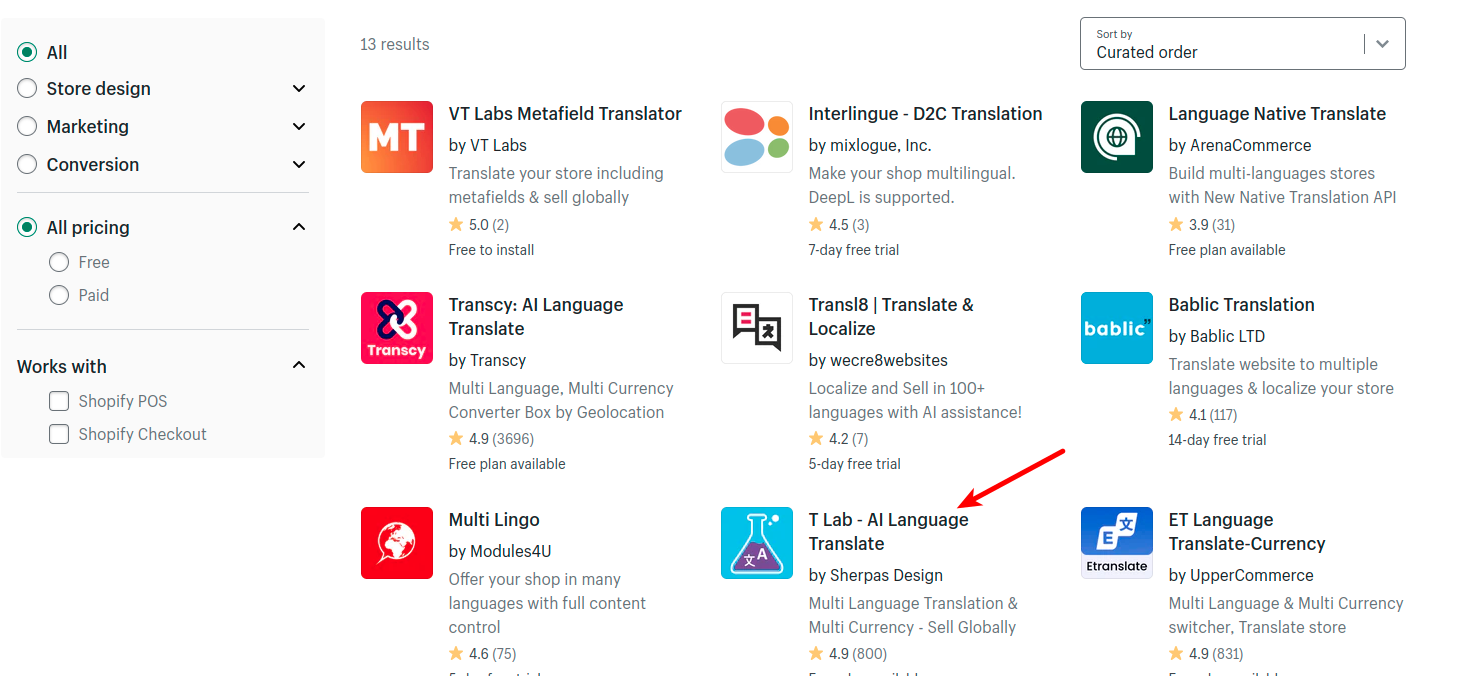 6. Use the app to translate and publish your store's content.