My product image thumbnails were not resized after migration. What should I do?
In case your store images haven't been resized automatedly during the Shift4Shop migration (due to the peculiarities of the platform), follow the instructions provided below:
Navigate to Template Editor -> choose "Design" -> "Edit Template".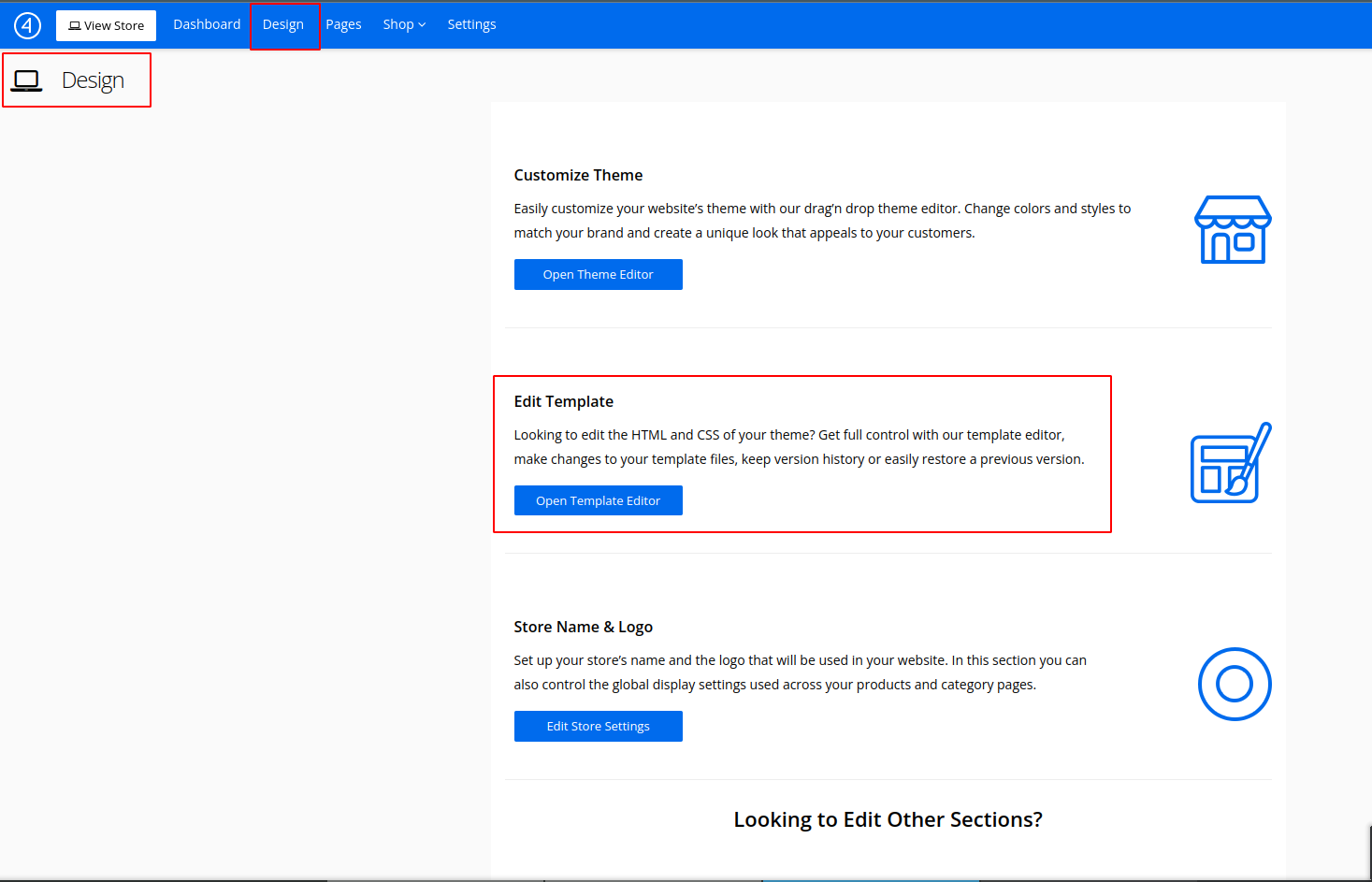 In order to resize, select listing_0.html and start editing it.

In the HTML code find the size of the image that needs to be resized and specify the required width and height.