What to do if product thumbnails were not resized after migration
In case your store images haven't been resized automatedly during the Shift4Shop migration (due to the peculiarities of the platform), follow the instructions provided below:
Navigate to Template Editor -> choose "Design" -> "Edit Template".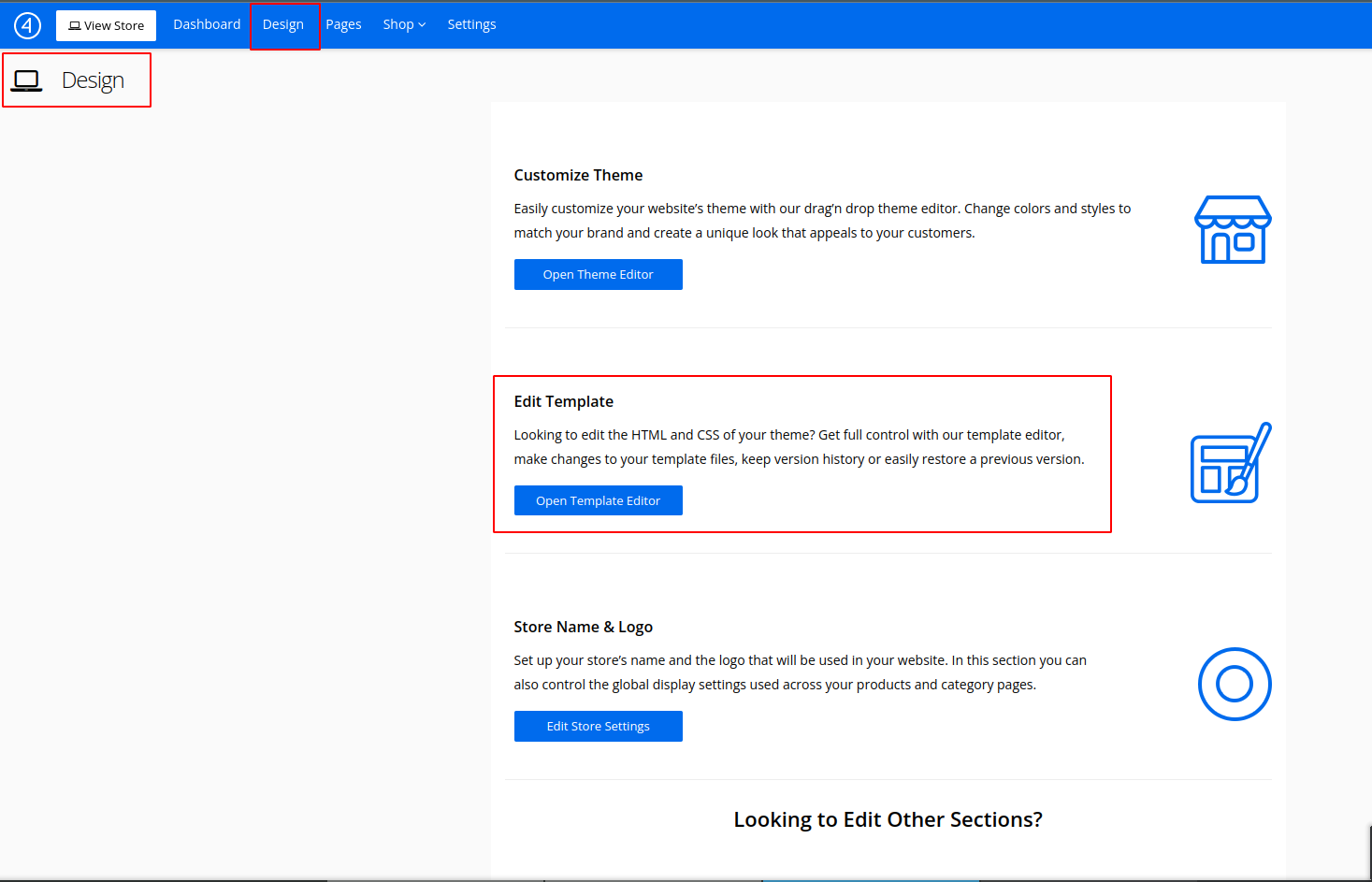 In order to resize, select listing_0.html and start editing it.

In the HTML code find the size of the image that needs to be resized and specify the required width and height.