How to export data from Volusion in CSV Based Format
Due to the Volusion peculiarities, there is step of migration process when you are required to export data from shopping cart to CSV file. You have to take the following steps:
1. Go to your Volusion admin area.
2. Choose the Inventory tab. From the drop down menu select Import/Export function.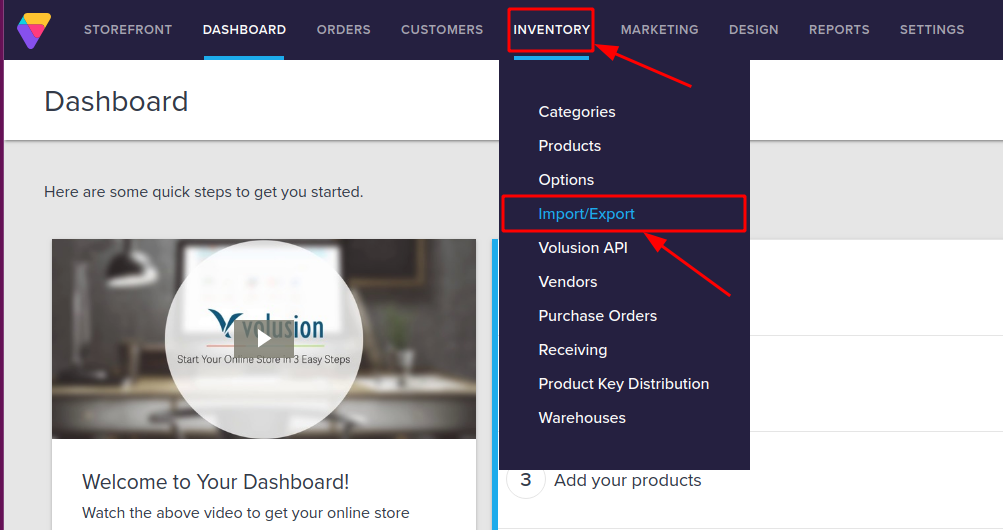 3. Proceed to Standard Export tab.
4. Choose Export From option and from the drop down menu select the type of entities you need to export (products, categories,etc.) Check the necessary columns in the list of items.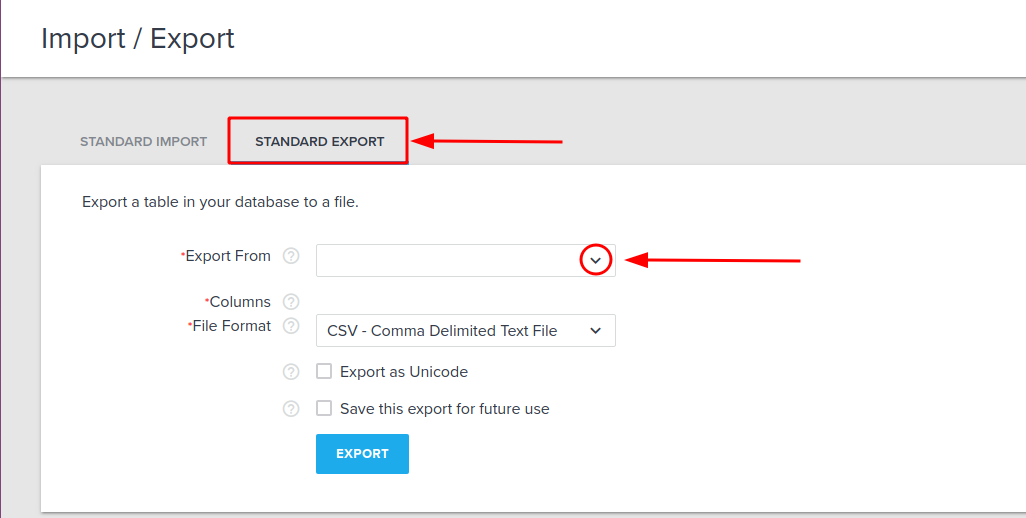 5. Choose the file format you want to export to. In your case it is CSV.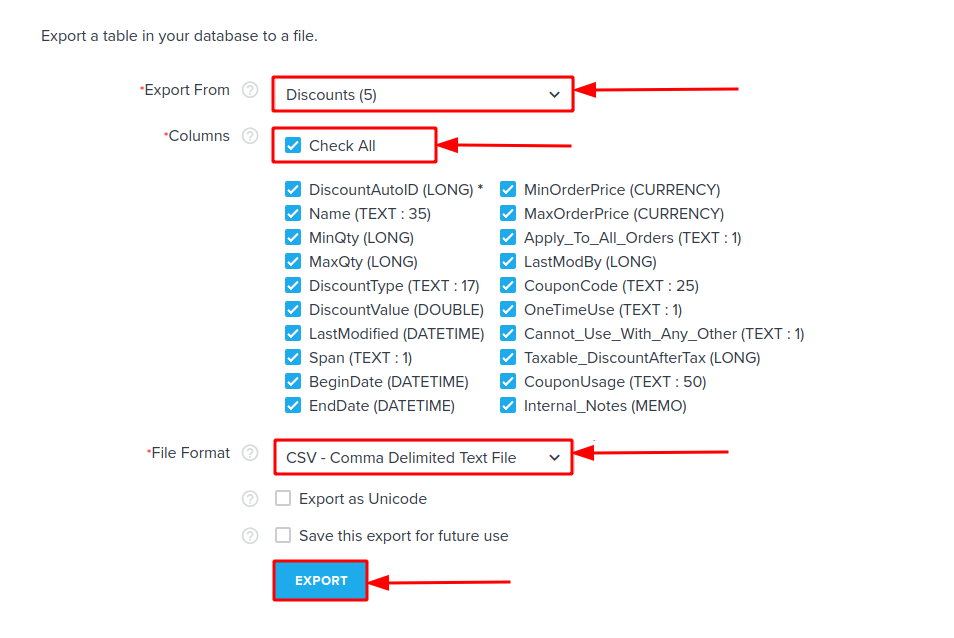 6. Click Export button and then Download the file to your computer.
Right after that you have to upload saved file in the corresponding field on Migration Wizard
Troubleshooting
If during exporting files from Volusion, excluding those marked as "optional", you get an error "There were no records returned for your export", do the following steps:

1. Download blank file templates from here;

2. Upload these files in the appropriate fields;

3. Download generated file to your local computer;

4. Upload saved file in the corresponding field below.

Please note: if the size of downloaded CSV file exceeds 600 MB contact our Support Team to avoid any possible migration issues.

Posted in: Volusion