Transferring languages from the multilingual shopping cart in Shopify
Note: Check out if your Source cart supports Multiple Language Migration here.
Cart2Cart provides the possibility of performing an automated Shopify import.
Follow the link to find out how to add multiple languages in Shopify.
In order to secure and smooth migration, you need to make sure your Shopify store uses the same default language as your Source cart does.
It can be easily done…
Go to your Shopify admin panel and choose 'Online store' tab from the Menu.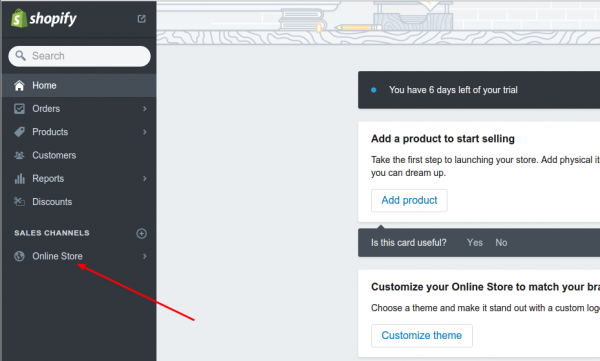 Pick up 'Themes' panel.

 

In the right top corner of the page click on '...' button and from the drop-down menu choose 'Edit language' option.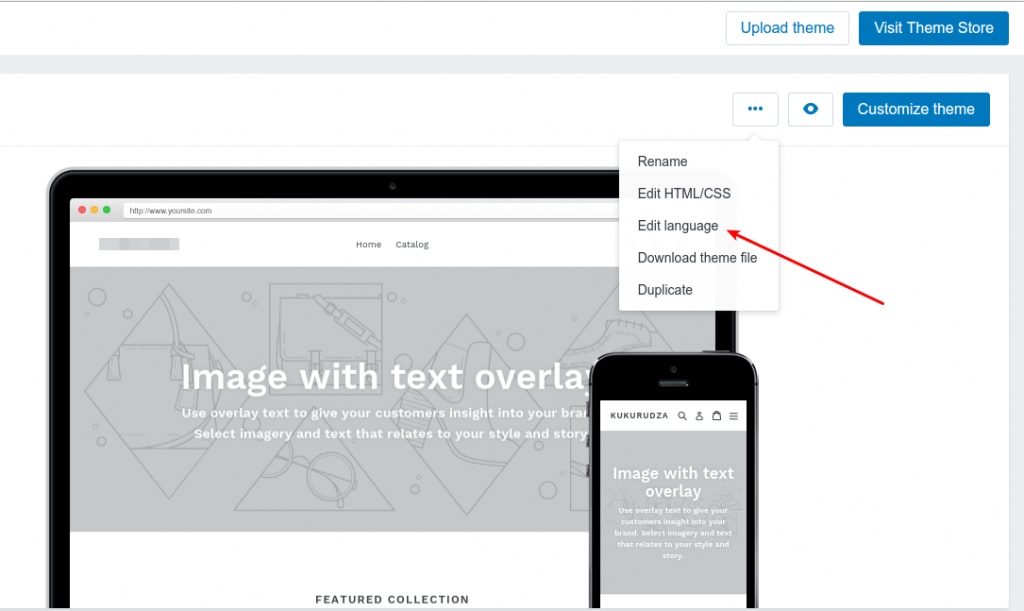 It will take you to the Theme language page where you will find 'Change theme language' tab in top right corner.

After you press on it, a pop-up window will appear with a drop-down language menu. Chose the same languages you use on your Source Cart and click on 'Save' button.