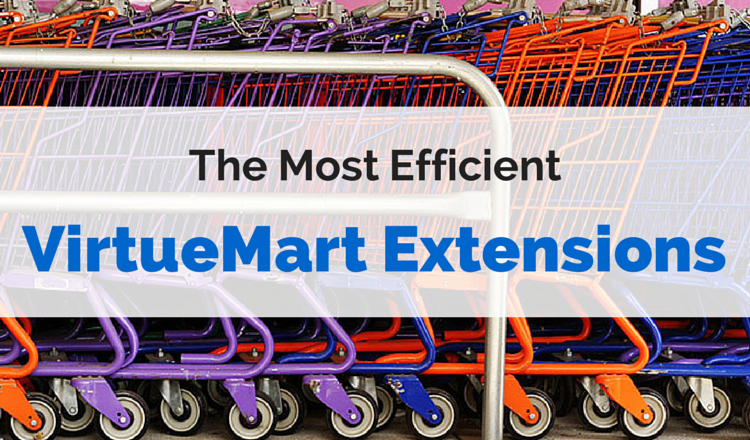 What is VIrtueMart for thousands of users all over the world? It is a powerful open source platform for e-Commerce that helps merchants to sell goods online. However, features that are missing out-of-the-box can be added to this shopping cart easily with the help of provided extensions. Usually, they differ in price as some are free and others are paid, however, but all of add-ons offer distinctive opportunities for an e-shop. And now, let's take a closer look at the most popular VirtueMart extensions, that will notably increase web store performance and enhance user experience.

Are the products on your e-shop attracting customers attention? If you wish to create catchy product pages to keep eyes of clients, this extension will be your hand of help. It provides an easy-to-use editor for deep customization with a lot of unique opportunities. Change colours, fonts, add videos or compelling images and even more with no efforts to impress clients. Make a stand-out product page design at ease!

Once customers are ready to purchase from your online retailer, you have to provide them with a possibility to shop with minimum efforts. Your goal is to make a number of steps during purchasing as small as it can be possible. So, if you want to present one-page checkout for your beloved clients, extension must be installed on your store. It offers all needed functions and helps to increase conversion by decreasing the number of steps for a buyer.

How can you encourage customers to come back to the store and become the loyal clients? Here is a simple solution that can be a lifeline for your e-shop! A powerful reward system will allow clients to earn points from orders and spend them to get additional discount or special presents. This nice tool that will help you increase customer satisfaction and the number of purchases from returning users.

Usually, onsite product search is boring. Customers have to browse lots of pages with the similar items to find what they are looking for. Why don't you simplify this process for them? Clients, who are using the search online, are more likely to purchase, so add this extension to your store to increase sales and revenue.

Another simple feature that increases customer experience and the number of returning buyers appears to be a wish list. Install this module to allow customers to collect items they want to buy later saving the products in the account on your web site. Moreover, if users abandon the cart, you will have an opportunity to send reminders and get them back to purchase.

Automated emails that inform customers about changing the status of their orders can increase the level of trust to your service. It is very important, so don't miss the chance to create eye-catching and informative messages at once. Install Emails for VirtueMart to your store to get your customers pleased.

Discounts are always welcomed for any store or product at all spheres. That is why AwoCoupon extension can become a tool that will assist you to generate more revenue with no efforts. Furthermore, holiday sales can be much easier with the help of this simple extension.

Product listing on your site can be much more informative and exciting that you have imagined. Catproduct extension for VirtueMart is a tool that will help you to display child product and other additional fields as an option to a parent one. So, customers will have an opportunity to vary the product and see the price change immediately. This plugin appears to be very useful for stores with a huge amount of similar items.

One of the efficient ways to drive the sales appears to be an Affiliate Partner program. Enable it for your store and get the army of partners who will generate sales and traffic to the website. In addition, you will not need to pay them, until customers will pay you. It is simple, reliable and worth using for every store.
That is the list of 10 extensions that are rated as the most popular ones among the thousands of available. Thus, you are always free to add another, if it fits your business needs better. So, explore the best set for you and get maximum profit from your store.