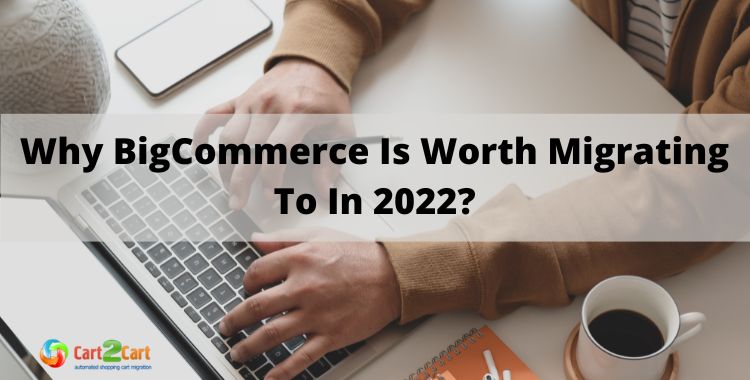 As New Year approaches we start making plans for the next year evaluating the main changes we want to introduce in the nearest future. Dealing with the eCommerce sphere you are well aware of the highly competitive market and demands of customers that grow with breakneck speed. To stay afloat and cope with the challenges online merchants spent this period planning and making predictions. And that's the key to success!
In this article, we present a comprehensive BigCommerce review that will take you a couple of minutes to read and will spare you hours of researching. BigCommerce should be in the list of the platforms you consider to migrate to in 2022 and here is why.
Brief BigCommerce Review
BigCommerce is one of the best eCommerce platforms currently available on the market. It is a self-hosted software solution enabling you vast customization capabilities. BigCommerce is one of those online store builders that will free up your time and save resources launching and managing e-shop.
BigCommerce is a universal shopping cart that will benefit both small, medium-sized and large businesses. First of all, it is absolutely easy-to-use and manage with even with no previous experience in the sphere of eCommerce. Secondly, BigCommerce website will help big companies to sell huge amounts of products and deal with an extensive client base - it offers advanced eCommerce functionality out-of-the-box. Thirdly, another reason why BigCommerce is an all-embracing eCommerce solution is that it offers the required functionality to start B2B business.
Sell Everywhere with BigCommerce!
Selecting this cart you will be able to sell on most used marketplaces such as eBay, create a list of products on Amazon, take advantage of social media marketing and Google Shopping. You can sell from store both being online and off and install Buy Button that gives your clients opportunity make orders from emails and blogs you create with your team.

Leading Positions for BigCommerce in 2022
BigCommerce has made a huge leap forward over the last few years and has earned the loyalty of online merchants worldwide. By introducing advanced eCommerce capabilities and variety of cool functions the Bigcommerce eCommerce has turned into one of the most popular platforms.
Trends.Builtwith statistic shows that the popularity of BigCommerce is increasing with each passing day and currently it empowers 154.000+ live websites.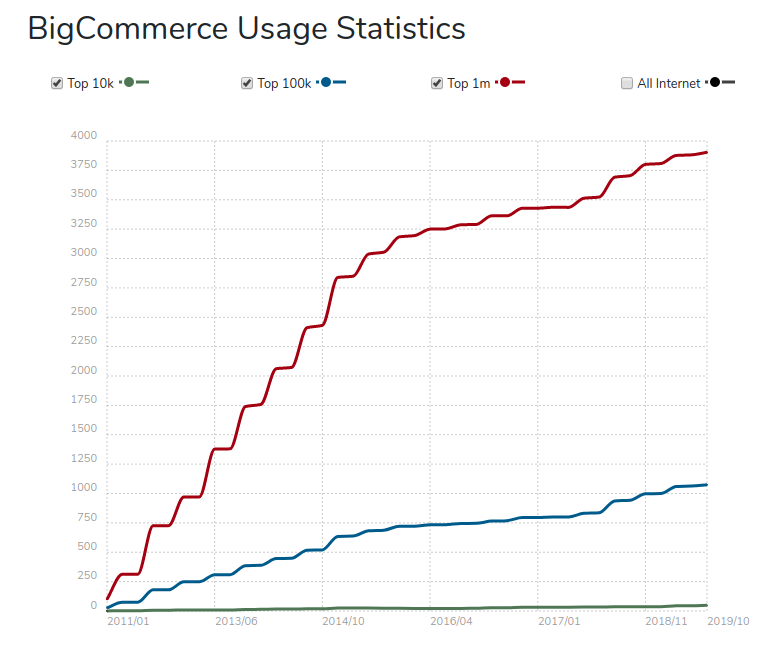 According to Cart2Cart statistics, Bigcommerce is among Top-7 Target Carts online vendors migrated to in 2019. Besides, inhouse Cart2Cart report states that during the previous year almost 4% of clients chose BigCommerce their Target Platform and successfully migrated their store to it. If to consider the fact that Cart2Cart supports migration from and to more than 85+ shopping carts, it is a significant amount.
We predict BigCommerce even greater increase in 2022 - it introduces innovations even the most popular platforms do not have. The platform offers absolute transaction fee freedom. The number of its users increases rapidly and it will in the future - it is a great alternative to the most popular carts currently available on the market.
Why Migrate to BigCommerce In 2022?
If you want to obtain the hosted platform without a need to deal with any technical processes - BigCommerce is a good solution to go. Once migrated, you will get a software solution that allows to build an online shop that looks good and works well.
Here are the main BigCommerce features for you to consider:
Easy-to-launch
Online store can be created in a couple of clicks. Fill in the short registration form and in a few seconds you are redirected to your live store admin panel.
Responsive eCommerce Templates
The themes look professional and elegant. You might have difficulty picking the one you like the most because there are numerous designs to choose from. BigCommerce Theme Store offers both free and paid templates that will satisfy even the most impeccable taste.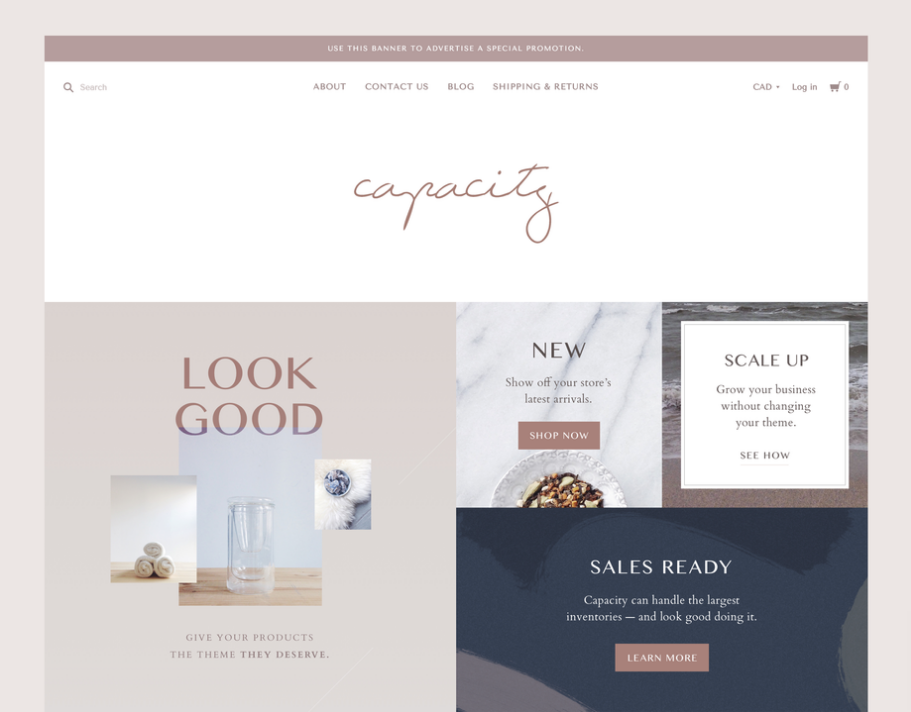 Vast Customization Capabilities
BigCommerce is a self-hosted eCommerce solution that enables you to personalize your cart and make it look the way YOU wish. Most importantly, the shopping cart offers code-free updates that will save you much time managing your online store. Plus, this solution gives you the opportunity to use the common coding languages that makes BigCommerce the favorite platform among professional developers. The platform enables editing of the HTML/CSS of the template you've chosen using in-browser editor.
Secure eCommerce Hosting
Receive 99,99% store uptime and website hosting taken care of. It will help you to concentrate on selling rather than dealing with the tech aspects. This will guarantee you'll have a fast website with higher conversion level.
Full-Featured eCommerce CMS
You will easily manage products, process orders and inventory, edit and add pages, streamline order fulfillment form single location.
Conversion of Mobile Shoppers
It is predicted that mobile retail commerce will be drastically increasing in popularity over the next years. Therefore, BigCommerce offers the latest mobile selling features and enables the creation of the estore that is fully mobile optimized.
Fair Pricing
BigCommerce pricing is fairly simple. The platform has 15 days Free Trial to check its benefits. This is the longest trial period currently available. Afterward online merchants are asked to choose one of the paid plans that have monthly and yearly subscriptions. All of the plans enable having an unlimited number of products file storage, staff accounts and bandwidth Here are the most popular plans: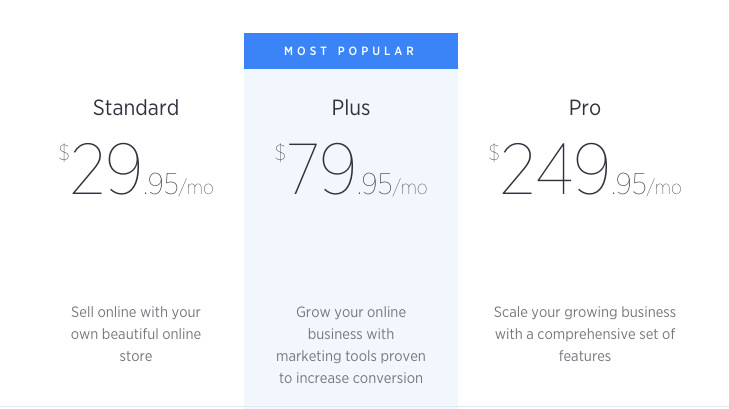 Best eCommerce Tools
Directly from the Admin panel you'll be able to use the leading eCommerce tools such as ShipStation and ShipperHQ for shipping products, Avalara for calculating the taxes automatically, and many others.
Variety of Apps
BigCommerce App Store contains variety of 3-d party plugins that will help you to enlarge your online shop capacity regarding marketing, inventory management, shipping, accounting and other important aspects.
Excellent Marketing Capabilities
Starting blog is a matter of a few clicks as no additional software is required. You will be able to grow and promote your brand using the functionality to interact with your clients and increase their loyalty to your company. The shopping cart offers efficient marketing module with AdWords integration, coupons and other valuable functionality.
Countless Payment Gateways
BigCommerce does not limit your clients concerning the payment channels they choose to make their payments. The platform supports 65 payment gateways available in 100+ countries and offers over 250 local payment methods. The most important include:

No extra Fees for Transactions
You should not worry about additional cost for payment transactions - there are no extra fees. Indeed, it is a great advantage over other platforms!
World-Class Support
BigCommerce offers 24/7 professional assistance. Support Managers are available via phone, email or chat. The official website claims that 90% of issues are solved on the 1st call.
Bottom Line
Our comprehensive BigCommerce review contains all the key benefits you get from choosing this software solution to base your e-shop on. BigCommerce will provide you with extensive functionality to succeed with online store and achieve even the most challenging goals.
The best part? If you already have an online store but it is not the one you dream of - turn to Cart2Cart for help. Automated migration service will transfer all your eCommerce data smoothly and effortlessly. Cart2Cart 24/7 Support team is there to assist you in every step of migration. There is a unique chance to try the service in advance. Before actual data export, you can perform Demo Migration which is cost-free and enables you to migrate a limited amount of items to your live BigCommerce store within 30 minutes. Once you are satisfied with Test Transfer to proceed with Full Migration. The main advantage - your current store performance won't be affected during data migration - Cart2Cart guarantees 100% Source Cart uptime.
Ready to make a big step forward and migrate your eCommerce entities to a robust platform! Perform free Demo and see that BigCommerce is the perfect match!