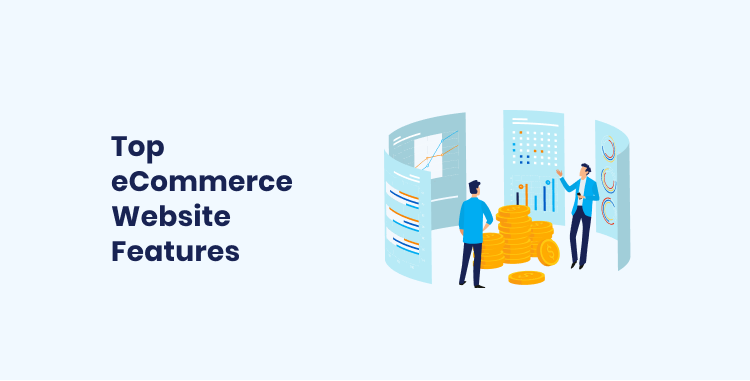 Five of the world's top online stores are from the US, two — from China, and one — from Japan. Their names are familiar to almost anyone — Amazon, eBay, AliExpress, Rakuten. What are these companies doing that makes them so successful? In this article, we'll look at eCommerce website features that work well for these platforms and can also help individual online store owners do great business.
Ways to set up an online store
The pandemic has forever changed online shopping and, with that, the entire eCommerce scene. Before the pandemic, consumers in advanced countries were already spending vast sums online, but the pandemic has brought consumers from developing countries online as well.
In the US, consumers spent $861.12 billion online in 2020, which is an increase of 44.0% from $598.02 billion in 2019. The global figures are even more impressive. eCommerce sales worldwide grew to $4.89 trillion in 2021 and are expected to reach $6.38 trillion by 2024.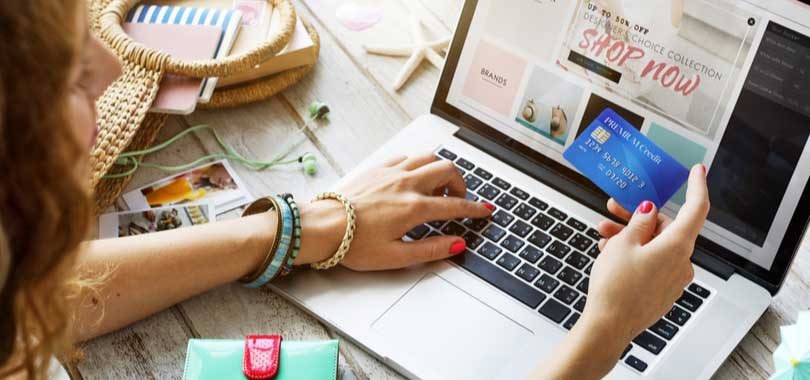 If you would like to join the exciting world of online selling, you need to know how to set up an online store.
Don't miss the chance to welcome new customers to your updated store! Try the free demo today.
Use an online store builder
You can create your online store with a website builder like Shopify, Weebly, Wix, and others. If you already have your own website and now want to turn it into an online store, you can add eCommerce features using a hybrid solution like BigCommerce or WooCommerce.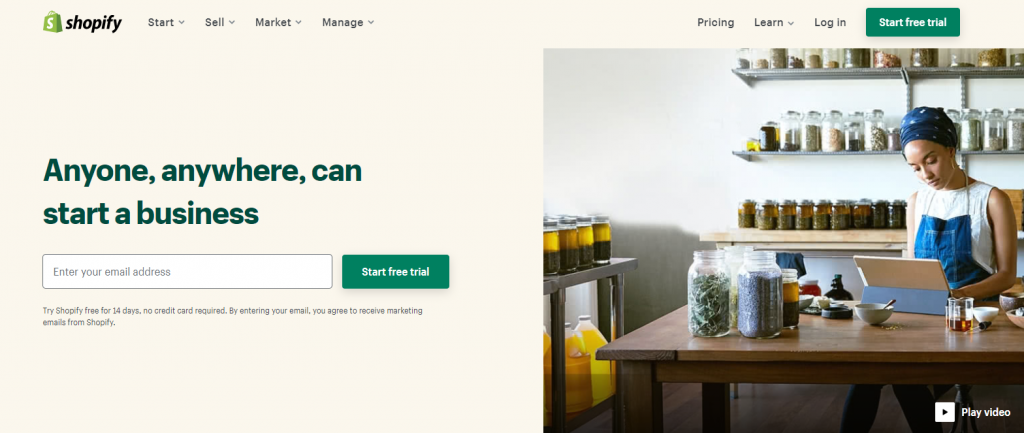 Online store builders come with both advantages and drawbacks.
Pros
You don't need to be a tech wizard. Most website builders have drag-and-drop features coupled with expertly designed templates that you can customize to suit your business needs.
Website builders are free of charge or have a very reasonable monthly fee. However, before you commit to one, make sure that the free version doesn't exclude a feature you need for your business.
Store builders come with a host of must-have eCommerce features like contact forms, payment options, image sliders, newsletters, and social media sharing.
Some website builders provide search engine optimization tools, which are an absolute necessity for online businesses.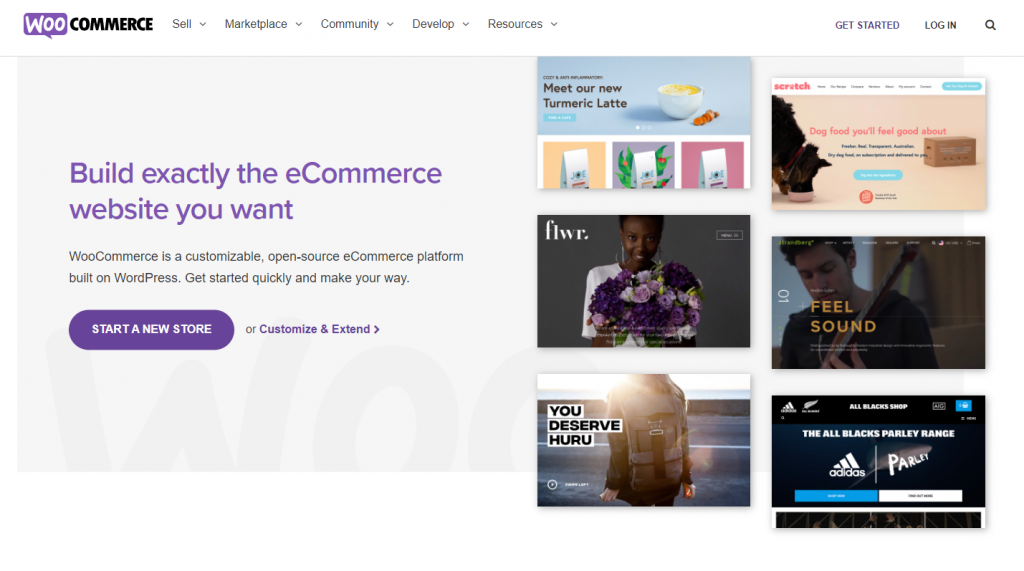 Cons
While you don't need coding skills to use such tools, it doesn't mean that you'll come up with a store that looks professional and works optimally. There's a risk that your site won't stand out from others built with the same themes unless you have a creative bend.
You may find that free is not entirely free. You will likely need some features that the free version lacks. You may have to fork out money for optimization choices, premium plugins, and your domain name.
Some features or integrations may simply not work for your unique needs. Be very sure what you are going to set up before committing to an option that might end up frustrating you.
It's difficult to rank in a good place on search engines like Google. The tools that come with website builders are good, but they can't fulfill the SEO function optimally.
Use a marketplace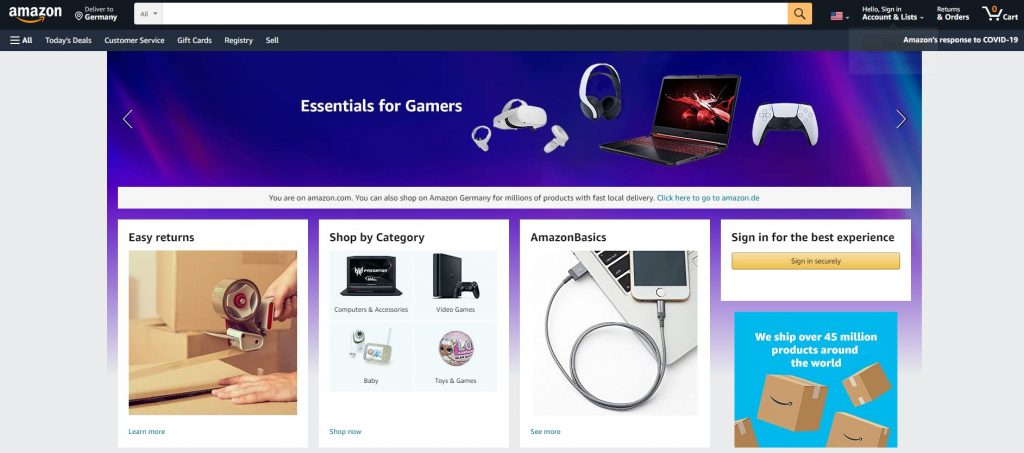 A straightforward option is to launch a shop through an existing platform for online selling. This method has some significant advantages but very real disadvantages too.
Pros
With a reputable marketplace like Amazon or Walmart, you gain immediate access to a large number of buyers. So it's possible to establish a customer base quickly.
Leading marketplaces have gained trust amongst shoppers. Most people would rather buy from an established brand than one they have never heard about.
You need fewer resources to set up a store and can benefit from the existing operational infrastructure.
It is an excellent choice if you are more interested in selling than brand-building.
You can use a test store to see the potential of a product before setting up your own shop.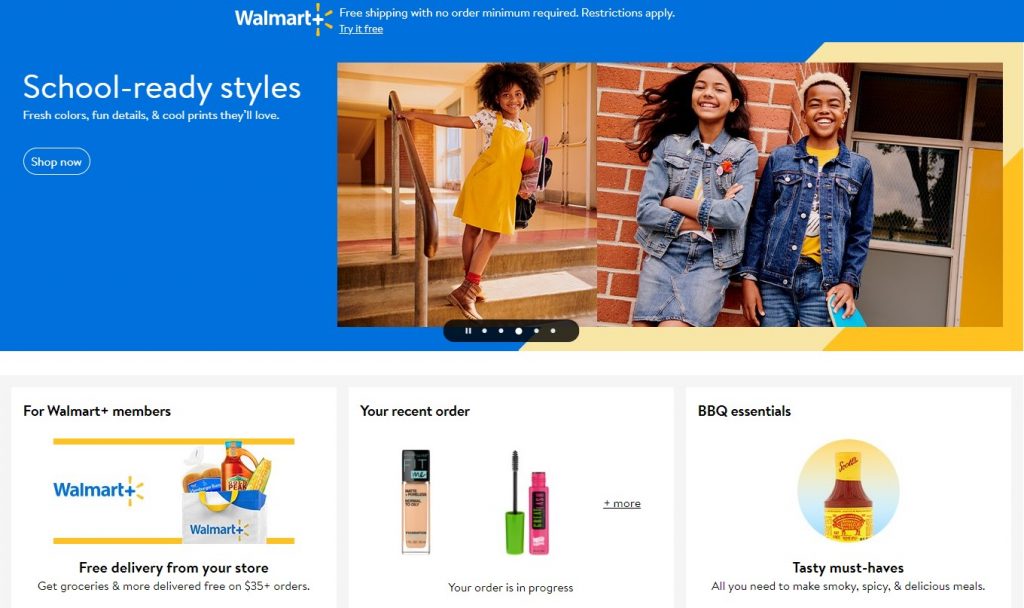 Cons
The competition is fierce, and it's hard to stand out from the crowd.
You will have to pay commission on every sale plus other costs, which means lower margins.
You will have a very limited branding opportunity and little control over your content.
Since you have limited autonomy, you should abide by specific standards, rules, and conditions.
Now that you know the two popular ways of creating an online store, you should also understand the key features of an eCommerce platform. This eCommerce functionality checklist may be of good help when choosing the right solution for your online shop.
Useful sales-driving features
Online merchants that want to attract online shoppers must build their stores with the best eCommerce website features. Without these, you simply don't have a functioning store.
What features should an eCommerce website have? The very basic ones that you can't do without, are:
Mobile compatibility
Free shipping or low shipping costs
Seamless navigation
Sophisticated search functionality
Streamlined checkout process
Superior product descriptions and images
In addition to these basic requirements, there are features for boosting sales.
Multi-channel selling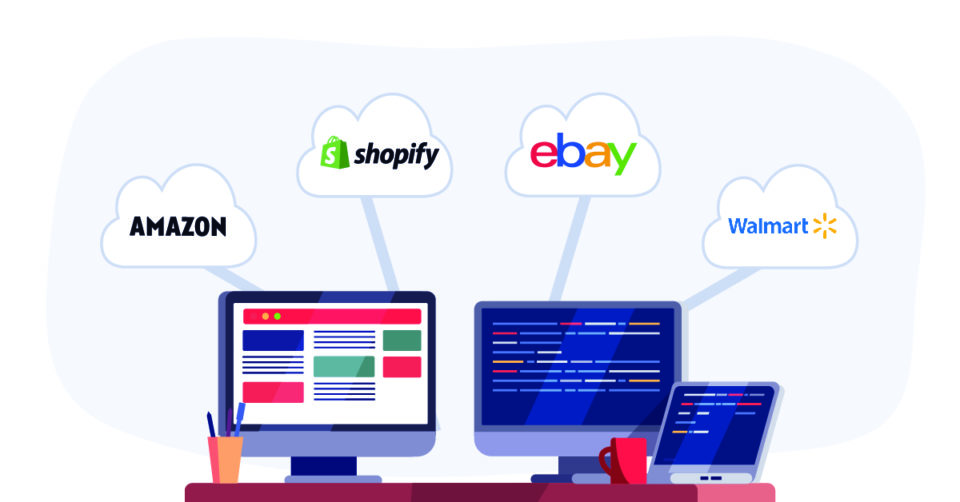 Consumers use multiple channels for shopping, so smart merchants should leverage this trend. In addition to brick-and-mortar retailers, shoppers look for products and services on eCommerce marketplaces, online stores, social media platforms, and brand-specific or product-specific websites. Savvy retailers make sure that they have a presence in as many of these places as possible to maximize selling opportunities.
Shopify vs Weebly: Which Is the Best Among Business Site Builders
Abandoned cart recovery
An abandoned cart is a lost sales opportunity. And this happens more often than you suspect — a whopping 88.05 percent of online shopping orders do not convert to a purchase.
To circumvent this income loss, online merchants must invest in solutions with an abandoned cart recovery option. The software tracks when a sale didn't happen and sends out scheduled cart abandonment emails to remind customers of their incomplete purchases. The best eCommerce solution will also implement a pop-up on the website to prompt customers to complete their purchases.
Sales analysis and reports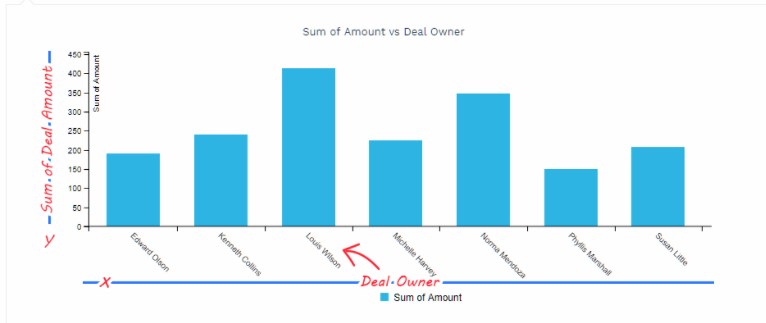 Sales analysis is a crucial process of gathering data on all aspects of an online business. It helps you understand shopping trends and facilitate data-driven decisions that will increase revenue.
Sales reports can be divided into different categories to give you different perspectives on the performance of your business. These may include sales reports based on a product, customer name, date of sale, billing country, sales channel, and more.
For example, Shopify offers real-time eCommerce reports that give store owners instant insight into all aspects of their business, including the total number of visitors, traffic sources, sales, orders, cart abandonment rates, and more.
In-store gamification
Businesses create various marketing strategies to spread their message and promote their brand. This is where gamification comes into play. This popular strategy enables brands to reach and connect with their online customers in a fun and exciting way. It also lets customers spend more time on your app or website and triggers a creative and competitive feeling among them. In the case of e-commerce, gamification helps in influencing their purchase decisions in the future and also boosts the engagement, sales, and profits of an online business. You can use email popups on your e-commerce websites to increase the engagement level as well as the conversion rates.
Tada offers various gamified and exciting popups that allow Shopify store owners to capture more subscribers and increase sales and conversions.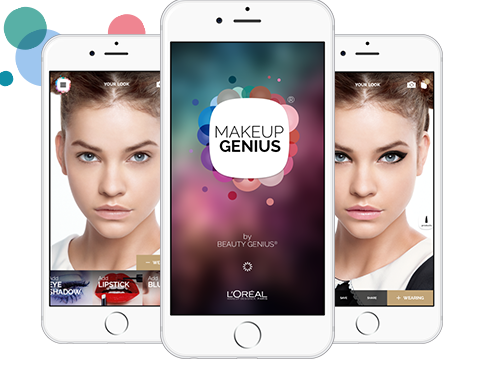 CRM integration
Customer Relationship Management (CRM) is an essential strategy for businesses to maintain communication with clients. CRM is crucial for eCommerce, where personal interaction with customers is not possible. This technology enables retailers to collect data about customers and interact with them using personalized messages.
Sending personalized messages to prospects and clients enhances loyalty and drives sales. A good CRM system will give retailers access to useful data, which can be leveraged to increase revenue.
Push notifications and alerts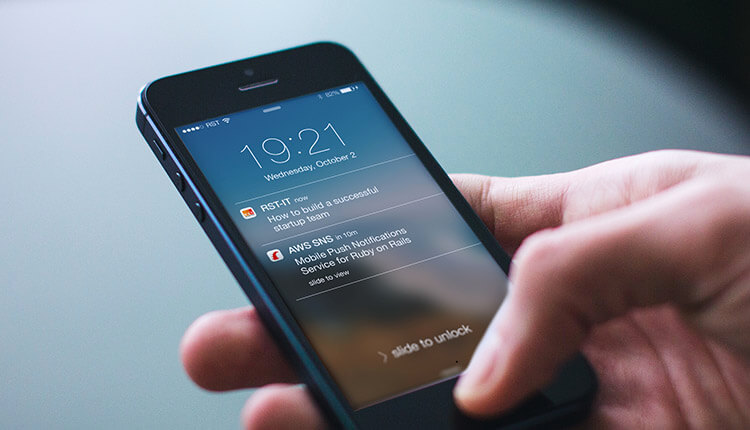 Push notifications are immediate, short, to the point, yet not intrusive. They are effective at increasing sales.
Take the 'wish list' option that some online stores have. With this option, shoppers can list items they would like to buy at a later stage. A push notification system that's alert to this fact, can send the shopper a message about an upcoming sale of the desired item.
Examples of other push notifications and alerts that work for online sales are:
Cart abandonment notifications
Cross-sell & upsell notifications
Order update notifications
New stock alerts
Flash sales
Loyalty programs
Loyalty programs are popular with consumers and are a great tool for driving sales. This marketing technique keeps customers engaged with your brand and encourages them to buy more and buy more often.
Next-generation loyalty programs go beyond giving points for making a purchase. They aim to get visitors to log in regularly, do surveys, refer a friend, share information, upload a photo or video, participate in competitions, or engage by leaving a comment. In return for these interactions, visitors may earn points or other rewards.
Summing up
There are two ways to start selling online: with your own website, or through an online marketplace. Whatever option you choose, make sure you implement the key eCommerce website features we discussed earlier.
Should you already have an online store and consider switching to another option, you can look at Cart2Cart's migration service. It's super easy to use and will securely transport all your data to your new store in a jiffy.