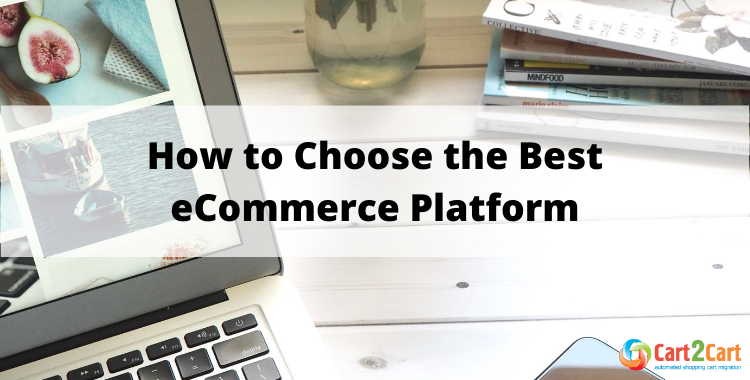 So, you've decided to start an online business, or, probably, your current platform no longer meets the growing eCommerce market demands. Either way, you came here looking for an answer - how to choose the best eCommerce platform to settle your store on. Thus, today we'll explore a multi-functional solution's main features and provide you with the best examples among the popular shopping carts. Read on to find out more!
Questions to Ask When Choosing the Best eCommerce Platform
The variety of eCommerce platforms is striking these days, and it takes a lot to choose the perfect one. Unfortunately, there's no all-in-one solution that would suit every online merchant. However, let's try to single out the main features you should be looking for when choosing a shopping cart.
What level of user-friendliness is good for me?
Ease of use is the first thing you need to consider when deciding on a future home for your business. There are platforms of different complexity. Some require excellent coding skills and can be too hard to handle for an average store owner. Others, contrarily, are very intuitive and straightforward. So, we advise you to think about your tech competence level before making the final decision.
Will the platform's security level influence my business?
Store safety is another crucial aspect that should not be overlooked. Your future customers need to be sure that their personal data is secure and will not be disclosed. Therefore, you need to confirm that your platform supports the SSL certificate implementation. It must also operate with the leading PCI-DSS compliant payment solutions (e.g., PayPal, Stripe, Apple Pay, Square, etc.). Additionally, consider the possibility of adding advanced verification methods (like Google Captcha) and creating robust website policies.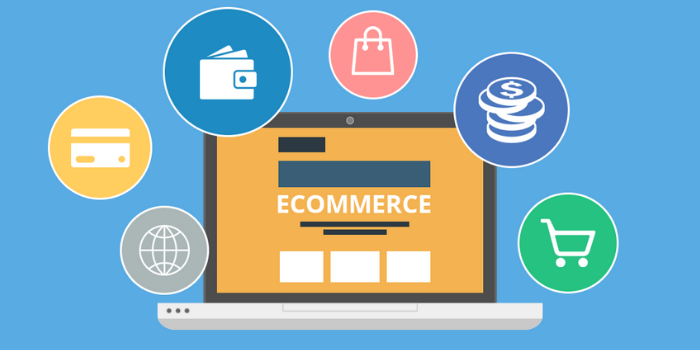 What about the customization and scalability rates?
eCommerce is all about growth. The market conditions are continually changing, and so should your store. It would be best if you were ready to adapt it to meet the new requirements. Thus, the future platform must possess a high level of customization and scalability. It is always easier and more cost-effective to modify the existing software than install the new one. We recommend looking for a feature-rich solution tailored to support the business expansion in the years to come. The more high-quality plugins the platform offers - the better. They will help you build a store that works for the business and enables you to sell products effectively.
Is SEO support essential for the store's popularity?
Every online business owner strives to take up the top positions in the search results ranking. Consequently, the eCommerce solution should offer some of the basic SEO-friendly features: custom domain name creation, blogging features, ability to collect customer reviews, use meta titles and meta descriptions, canonical tags, SEO-friendly URLs, API integration, etc.
Does my store need to be mobile-friendly?
Nowadays, the majority of shoppers surf the net using mobile devices. Hence, your website must be mobile-friendly. Otherwise, you might lose potential clients. So, get the platform with a mobile-responsive theme or template that allows trouble-free access to your store. The improvement of the customer journey will eventually lead to a sales increase.
Is multiple-channel integration important?
If you're planning to grow your business, integration with other systems and channels can be your golden ticket. Selling online goes way beyond using a single platform. Therefore, make sure that your shopping cart integrates with Facebook, Instagram, etc., and offers all the necessary plugins and extensions. Synchronizing all your seller accounts on multiple marketplaces with your online store can also help in business management.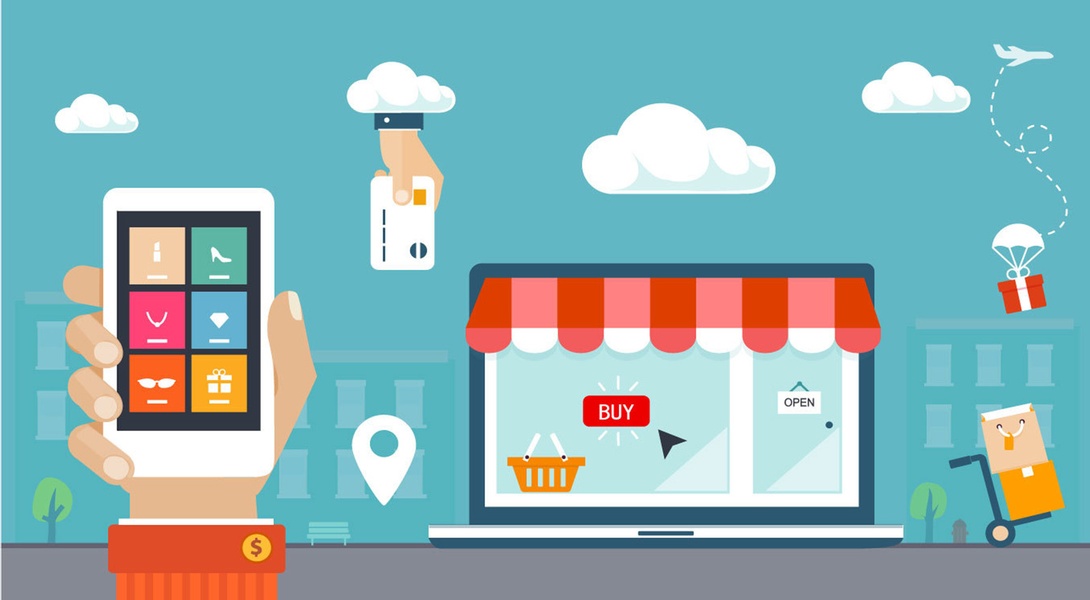 How much am I ready to spend per month/year?
The last but not least factor that will influence your choice is the platform's price. Modern eCommerce solutions provide different options - some come with monthly fees, others are free but require additional expenses (e.g., hosting, domain, themes, plugins, etc.). First off, you need to decide how much you are willing to pay for a service and what options it should include. Also, consider your budget and weigh all the pros and cons of a particular platform.
How to Choose the Best eCommerce Platform: the Variety of Options
Now, when you know what main features the eCommerce platform should include, let's explore the most popular options available for online merchants.

Being the market leader, WooCommerce is believed to be the best plugin for WordPress. It offers users unlimited customization possibilities, basic SEO features, countless themes, and extensions that turn the store management process into a pleasurable experience.
This multi-functional open-source solution is free to download and use. Though, get ready to spend extra money on a web host, domain, necessary add-ons, etc. The installation process is simple and requires no special skills. The admin panel is also straightforward, and adding products is easy.
WooCommerce integrates with numerous third-party plugins and extensions. Therefore, you should not have problems with picking the necessary ones. The solution supports over 100 payment gateways, including PayPal and Stripe.
When it comes to customer support, the company doesn't provide any direct help. However, the web's full of useful guides, blog posts, and forums where you can find answers to all your questions.
WooCommerce brief outline:
Pros:
highly flexible and customizable,
numerous free and paid designs/extensions,
active community of experts.
Cons:
self-hosted,
requires WordPress proficiency,
lacks official support.
Price:
WooCommerce is suitable for:
both large and small businesses

If you possess professional web development experience, the Magento platform is definitely your go-to destination. Due to its open-source nature, the solution has the most extensive feature set and customizability options currently available on the market. However, it was not made for beginners and has a steep learning curve.
The tool's high flexibility makes it possible to scale the software and change it along with your business. Magento's out-of-the-box features include powerful marketing tools, easy content management, comprehensive analytics, build-in SEO solutions, etc.
Other notable features include one-page checkout, saving added items in cart, tax and shipping calculation, multiple addresses shipping in one order, abandoned cart reports, and an extensive number of promotional options.
Magento brief outline:
Pros:
highly scalable,
an impressive number of features,
template customization,
numerous payment gateways.
Cons:
requires coding knowledge,
lacks customer support,
steep learning curve,
hosting & security are the user's responsibility.
Price:
Magento is suitable for:
enterprise-sized, large, and mid-sized businesses.

If you're looking for a platform that is packed with all kinds of features, then Shopify will be your perfect match. This solution is suitable for both eCommerce novices with little to no tech skills and tech gurus who wish to edit the store's structure and configuration. Shopify is easy to set up and manage. It combines flexibility and robustness. The company offers a 14-day free trial, so you can easily try the cart before making the final decision.
Apart from the above-mentioned features, Shopify provides its users with numerous sleek and modern themes that would suit the most exquisite tastes. Store management is handled through a myriad of apps. They are structured into different categories according to the purpose of use (e.g., store design, marketing, sales, finances, etc.).
Shopify is a paid platform with five pricing plans, each offering various sets of features. The platform supports over 70 payment gateways, including its own payment processor - Shopify Payments. The company hosts its system on a Level 1 PCI DSS compliant server. Therefore, you can rest assured that your store's data is safe.
Shopify offers its users a mobile app that works both on iOS and Android systems. Other essential features include abandoned cart recovery, discount codes, social media integration, Shopify POS, etc.
Shopify brief outline:
Pros:
very user-friendly,
responsive templates,
social media integration,
Shopify Buy Button,
in-built SEO tools,
vast app store.
Cons:
transaction fees,
advanced features at a higher price,
own PHP language Liquid.
Price:
Shopify is suitable for:
both eCommerce newbies and large online stores.
---
---