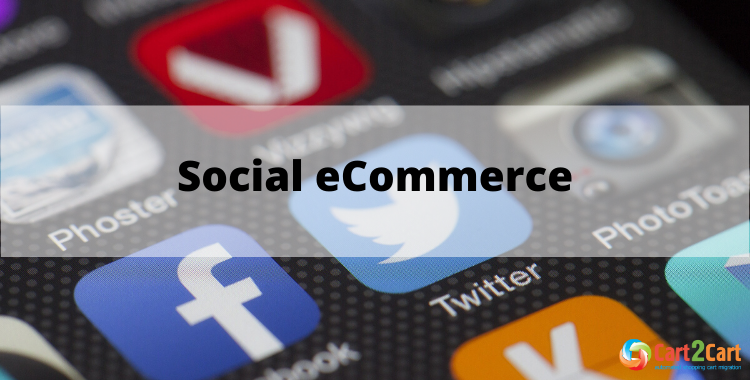 We're all used to the fact that social media has become an integral part of our everyday life. It's the source of daily news, a way of communicating with friends and relatives, a place where we share our photos and thoughts. Not so long ago, it was also a tool for drawing customers' attention and redirecting them to the eCommerce website. But nowadays, social media has turned into a robust worldwide marketplace itself. Thus, the new term social eCommerce has been introduced. Today we are going to explore the social eCommerce phenomenon, point out the most popular social networks for selling goods online, and provide you with recommendations on how to make the social-networking business thrive.
Buying online has become so commonplace like shopping in an ordinary brick-and-mortar store. The only difference is that it's more convenient since you do not have to go out and spend time in queues. The needed item can become yours just within a few clicks. According to statistics, the number of worldwide online sales is expected to reach 4 billion in 2020.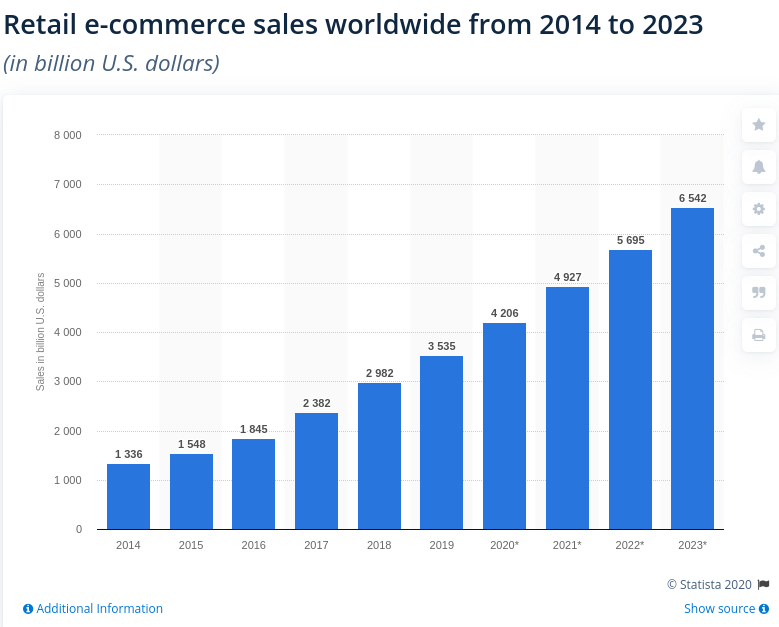 What is Social eCommerce?
Social eCommerce is the process of buying or selling products via social media. In other words, it's a more revolutionary, convenient, and customer-oriented way of traditional online shopping. Therefore, users do not need to visit the e-store and can purchase goods and services directly from the social media platform. Additionally, sellers will benefit from extra selling channels that can drive more traffic and conversions.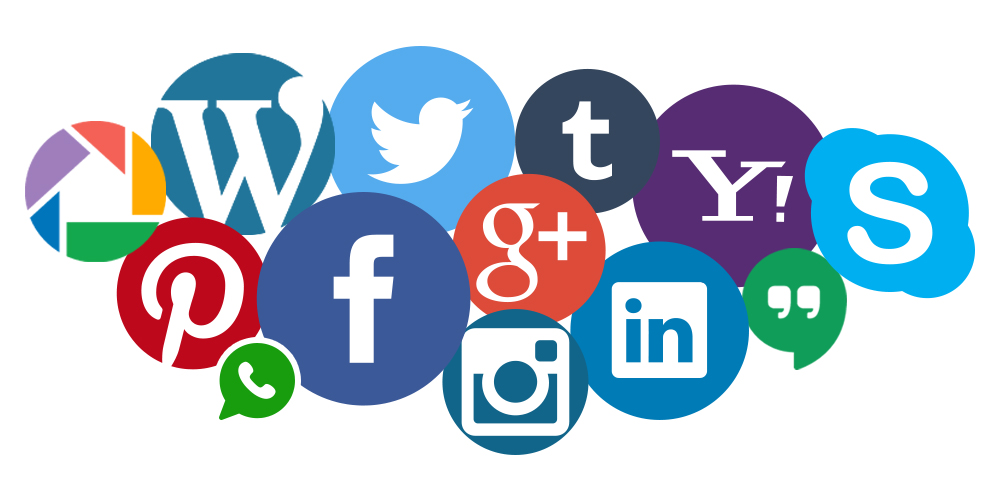 Just a few years ago, owning a social media profile was not that essential for the store's popularity. Social media strategy included scheduled posting and answering customer's comments. However, taking into consideration the fast-evolving ecommerce world, an online presence is a must, especially in social channels. The more, the better. Stores need to be approachable and interact with their clients.
The social media eCommerce has many benefits:
It helps to expand the client's base and target different groups of customers via various SM channels.
Stores become more accessible through the use of direct messaging and communication with the business owners.
Improvement of the SEO performance and decrease in the number of abandoned carts, since users come to the store and buy exactly what they wanted.
Increase in traffic and conversion rates due to the higher customer engagement via visual content.
The enhanced social experience that will let customers share their opinions on different products, discuss them with other users, leave reviews, and recommendations.
Access to analytical data that helps to determine the most popular platforms and build a social marketing strategy.
Possibility to increase sales by engaging influencers' recommendations.
Also, it is impossible not to mention the peculiar features of social eCommerce that would assist in the improvement of a store's reputation and popularity:
By adding the "Buy button" to the posts, merchants ease the process of buying items. Customers will be instantly redirected to the corresponding webpage of an e-commerce store.
The creation of shoppable galleries is another effective way of attracting customers. To buy a product, the client has to click on the tag, and he will be sent to the product page. Numerous tags on one picture provide retailers with the possibility to sell multiple items within one blog post. It is a perfect option that helps save time and effort.
Usually, the decision to buy an item depends on the recommendation of a friend, influencer, or somebody's review. It's a kind of psychological trigger. Such reviews can be presented to customers in the form of photos or videos, thus helping them to see the desired product (or service) in action. Social feedback is the best way to exploit the marketing plan to the full extent.
Also, customers can post their reviews using some unique hashtags that will represent the store. Additionally, these hashtags can be used while posting SM visual content.
Social sharing buttons on the product pages enable customers to share the store's items in their feeds. Thus, this helps in creating the word of mouth marketing.
The Most Popular Social eCommerce Networks
It must be noted that the usage of social media is considered to be one of the most popular web-based activities. According to the predictions, the number of active SM users will increase to 3.1 billion in 2021. The most popular worldwide media platforms include:
Social eCommerce on Facebook

Facebook is undoubtedly considered to be the most widely used social media platform. Currently, it has more than 2 billion active users worldwide. More than 140 million business use it for interaction with clients on a daily basis. Thus, it holds the leading position in the social eCommerce segment.
Facebook is a perfect tool that provides business owners with global popularity, client involvement, and the possibility to grow revenues.
Online retailers can efficiently run product catalogs on Facebook. To do so, they have to add the necessary item information and manage orders. Additionally, Facebook has also implemented the "Facebook Payments" feature that eases the process of peer-to-peer money transfer and payment for online shopping.
"Facebook Ads" is another popular marketing mechanism that assists in growing brand's recognition among the target audience. It is being proved by the fact that more and more people tend to interact with these Ads regularly. Since Facebook continues earning money from advertising, this sphere will become more competitive. But this also implies that the company will continue improving its advertising process to encourage user engagement.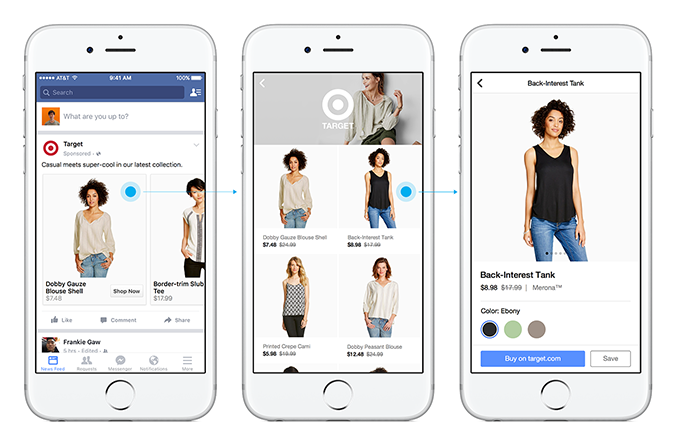 Another Facebook huge benefit is "Buy Buttons" that build omnichannel ecommerce experience. Users start their purchasing procedure on social media and finish it on a website, which undoubtedly will assist in attracting more customers. What's essential, such functionality will simply provide a seamless shopping experience basically for everyone.
Social eCommerce on Instagram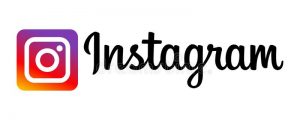 Instagram is the most updated social media platform. Instagram marketing keeps abreast with the latest eCommerce trends. After almost a decade of its existence, this image-oriented network has turned into the source of profit for the numerous business owners. Statistically speaking, 60% of people claim that they come looking for the desired product to Instagram.
Moreover, 200+ million users visit at least one business profile daily. And, consequently, 90% of accounts follow a business on Instagram. Another interesting fact is that Instagram assists in the higher user engagement to the brands in comparison to Facebook and Twitter.
Instagram has been designed explicitly for mobile devices, and its revenue has increased from $23.66 billion in 2018 to $28.52 billion in 2019. It is predicted that this SM will likely gain $33.71 billion in ad revenue during 2020.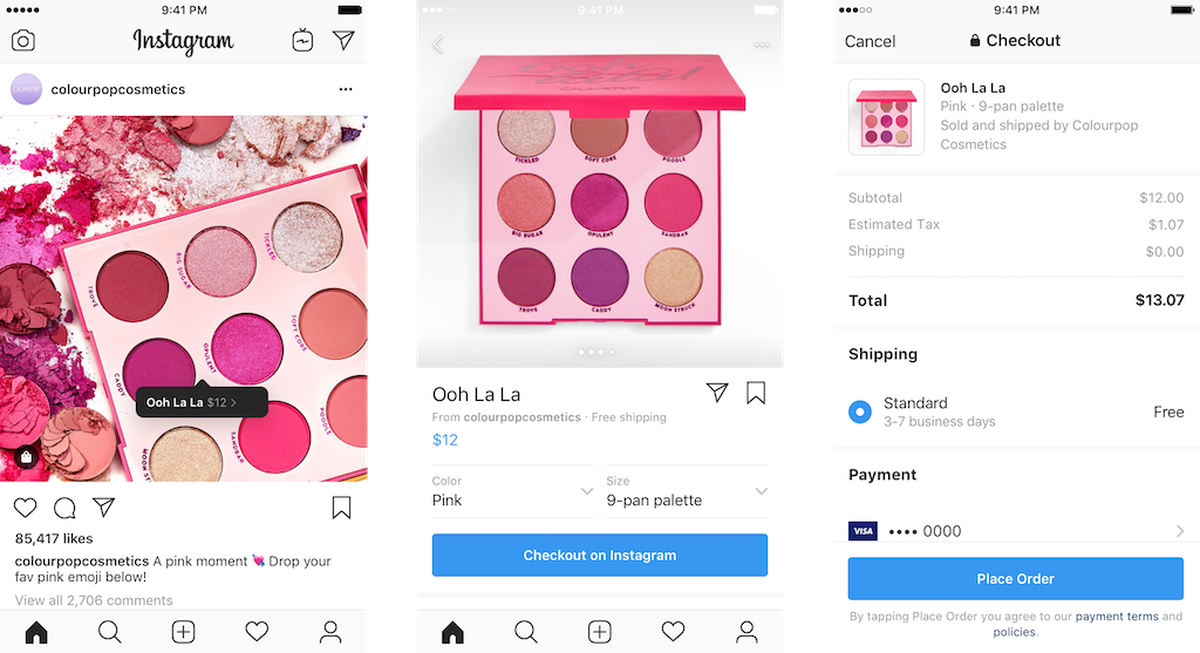 Instagram Shopping is one of the most prominent features that were introduced for online business owners. It allows brands to sell physical products on the platform, connect business accounts to the Facebook page, etc. The "Checkout with Instagram" feature enables people who tap Instagram's product tags to search for items, add to a shopping cart, and checkout without leaving the app. Additionally, it is possible to make embedded shoppable Instagram posts with the help of third-party apps. To get additional information or buy an item, the user has just to tap on the photo tag.
Instagram Ads help to target the needed audience by selecting a specific post or creating a user-oriented ad and promoting it. Thus, this will drive awareness and increase the number of customers.
Social eCommerce on Pinterest

Pinterest, just like Instagram, appeals to the audience with the help of visual content. Also, it is a plentiful source of inspiration for fashion, home decor, food recipes, art, etc. According to statistics, it's the 3rd largest social network in the United States. In 2019 Pinterest's total revenue has reached $1.14 billion.
Pinterest is typically used as a search engine, but not as a social network. Shopping is a top activity for 48% of Pinterest users. Sharing content, networking, and news are regarded as those that have less priority.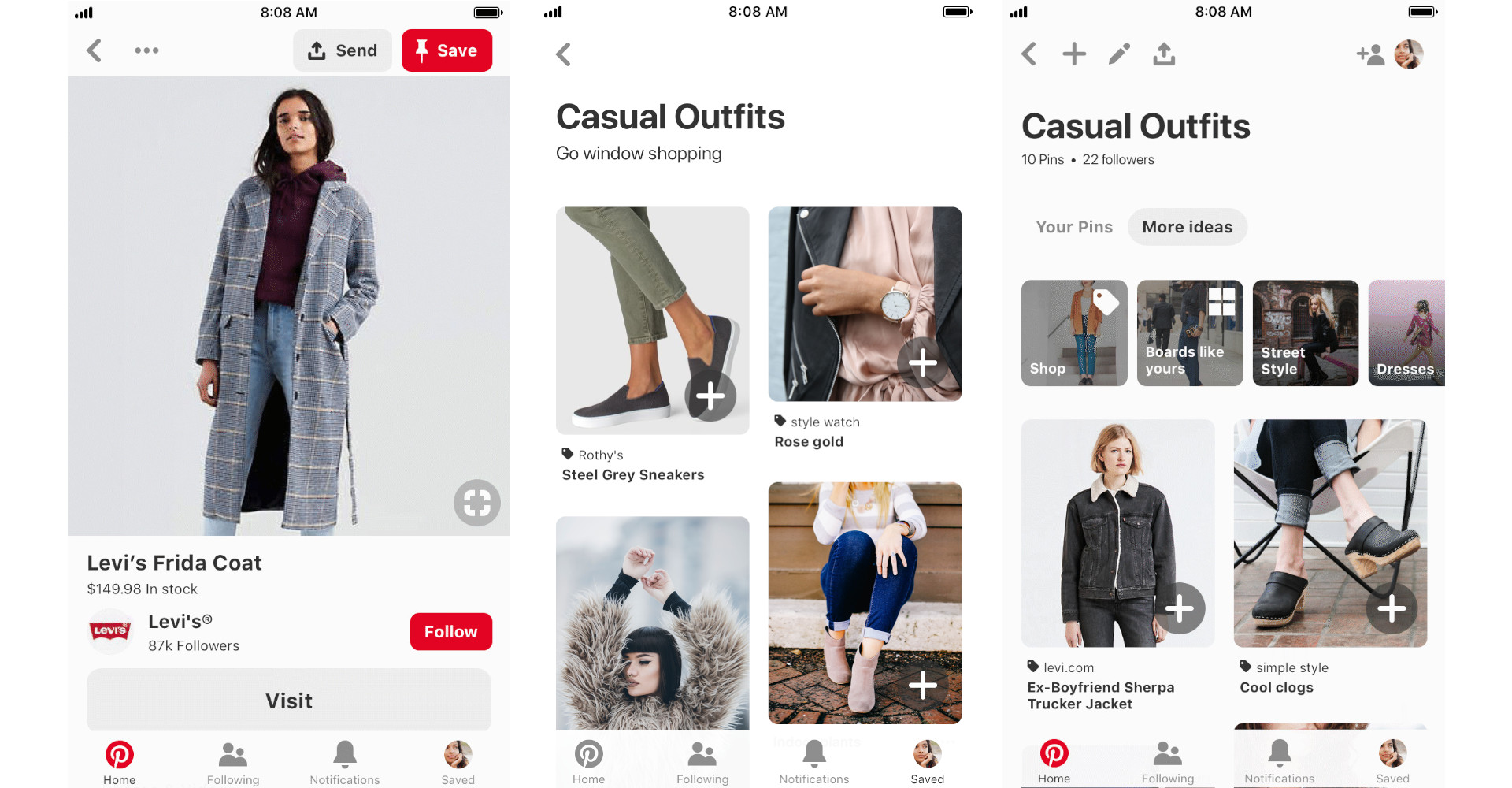 Due to its extensive selling options, Pinterest is considered to be one of the best platforms for online retailers. Rich Pins, Shop The Look, and 'Buy It' buttons are the most popular features that ease the shopping experience. The Rich Pins come in four types - Product Pins, Recipe Pins, Article Pins, and App Pins. They provide users with information concerning the product and lead to the website where this particular item can be bought. Thus, this SM platform is an excellent option to drive potential traffic to the website. With the introduction of Shop the Look ads, the merchants got the possibility to tag up to 25 items in a single image. Moreover, the "Shop" tab in business accounts enables people to buy items directly from Pinterest.
Social eCommerce on TikTok

TikTok is a Chinese video-sharing platform that has rapidly gained worldwide popularity. Currently, it has 800 million active users and ranks 7th in the list of most downloaded apps of the last decade. This app is mostly aimed at a specific audience - the millennials and generation Z (since the majority of its users are under 30 years old).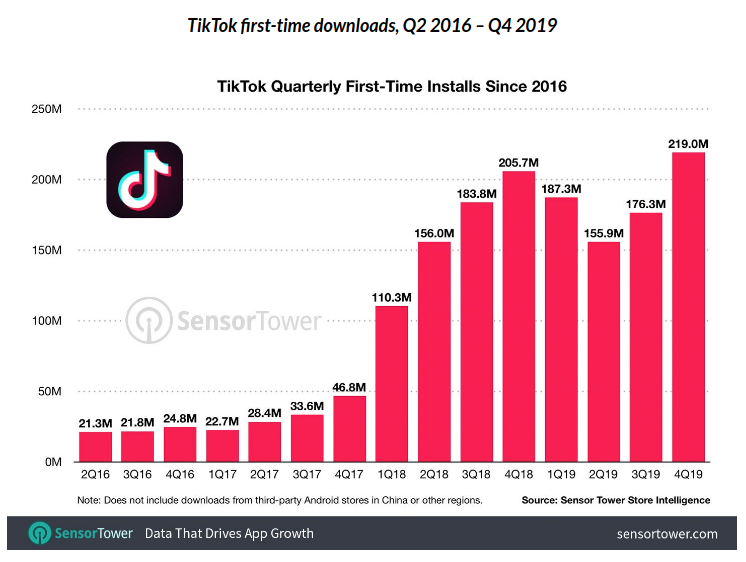 Tiktok has already caught the attention of merchants that wish to sell their products to new audiences. By creating the relevant content on TikTok and collaborating with users, entrepreneurs can stay at the top of digital trends.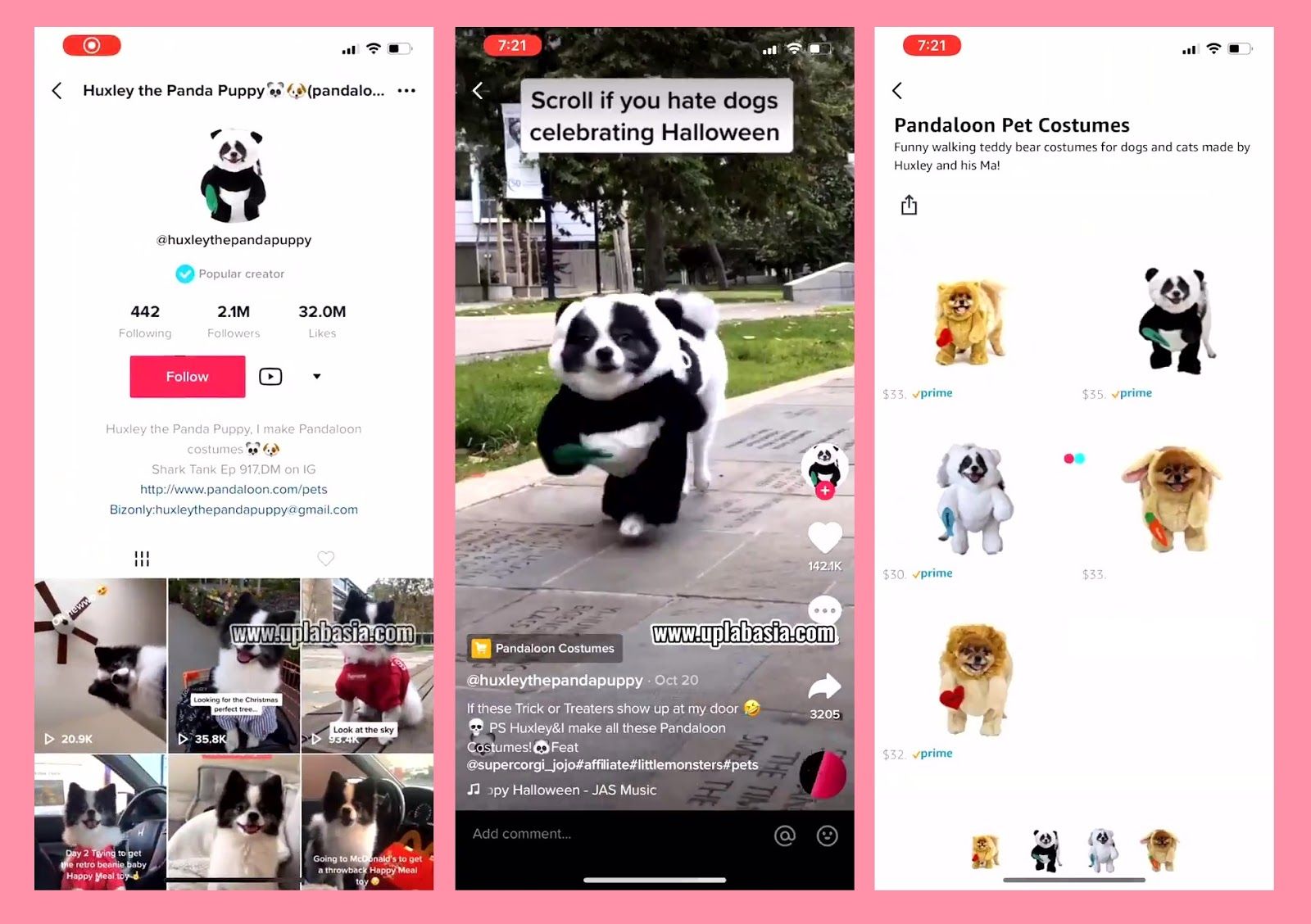 There are several ways to promote an online business on TikTok:
Join the hashtag challenge. Its main idea is to encourage people to create content that will be somehow connected to your brand's hashtag. Therefore, it's an excellent opportunity to popularize your products. Hashtag challenges are very catchy, and many users will eagerly participate in them.
Create captivating content. Creative and funny videos with the store's items help business owners connect with their audience and engage more potential clients.
Another way of advertising on TikTok is hiring influencers that can promote the store, and it's products.
Paid advertising program. Even though the TitTok's advertising features are lagging behind (when compared to other SM giants), they are still considered to be an excellent investment in business promotion. Currently, users are provided with three types of paid apps - Native Ads (in-feed), Brand Takeovers (plays when a targeted user checks into the app), and Hashtag Challenge.
Additionally, retailers can benefit from shoppable ads (users are redirected to the store and can complete the checkout) and branded TikTok stickers (users can engage with the store's products in a less intrusive manner).
TikTok will be a good fit for those who want to create engaging content, attract their audience, increase the brand's online visibility and revenue.
What Is The Best Ecommerce Platform For Social Media Integration?
Selling via social media channels alone won't bring you the desired revenue and engage the needed number of customers. Thus, it is essential to build a store on a reliable and feature-rich platform that will seamlessly integrate with most of the social networks (it can be achieved by installing the additional plugins from the official marketplaces). The eCommerce market offers users a wide range of solutions to choose from. Today we will explore only a few of them:

Shopify is an absolute winner among platforms that offer top-notch social media integration capabilities. One of its most significant benefits is that it continually grows sales hub strategy that allows retailers to use few sales channels at the same time. When speaking about social media, it allows online store owners to connect and sell their products to millions of Facebook, Instagram, Amazon, and eBay users.
You can add your items to Facebook just within one click. Also, there's no need to worry about product details, images, descriptions. They will sync automatically once you make an update in Shopify. In addition, customers have the ability to check out without leaving Facebook. Another great feature is the use of the Messenger that helps to improve the customers' shopping experience. The clients will be able to purchase goods directly through the chat.
It's impossible not to mention Shopify's partnership with Pinterest. Thanks to Buyable pins, your customers can buy the desired items directly from the Pinterest account. Keep in mind that all the orders can be tracked directly through the Shopify Admin Panel.

BigCommerce is another world's respected shopping cart that allows you to boost traffic and gain both local and international audiences through social media channels.
BigCommerce has direct integration with Facebook. All you need is to list your catalog, merchandise products, and select the type of checkout you are willing to work with.
Besides, BigCommerce offers integration with Amazon and eBay. You just have to list your products on Amazon and eBay directly from the BigCommerce control panel and start processing orders.
What's more, BigCommerce allows clients to buy goods from the blogs, social media posts, emails with the help of Buy Buttons. This is a great opportunity that assists in expanding the business and reaching out to new audiences.

PrestaShop is a powerful solution that offers users profound integration options. Due to its successful combination of vast functionality and broad customization opportunities, PrestaShop allows merchants to connect their web stores with Facebook through Official Pixel Facebook (1.7) Module. It creates a special login button on your website, enabling users to log in to the website with their Facebook accounts.
Additionally, PrestaShop provides retailers with an advanced Amazon and eBay integration with the help of additional modules that can be downloaded from the official marketplaces.
The Bottom Line
To sum up, there is no doubt that social media plays a crucial role in attracting customers and boosting sales. Social channels and your eCommerce site are closely related, and it's vital to take advantage of the various ways you can integrate them together. Owing to multiple social media tools and software, even small and thriving brands find it possible to launch a Social Commerce Campaign and profit from it.
Also, keep in mind that if your current e-platform doesn't offer you enough flexibility and extensive social media integration, Cart2Cart will gladly lend you a helping hand. Choose the most relevant shopping cart that suits your needs, start a Free Demo, and conquer the eCommerce retail once and for all!