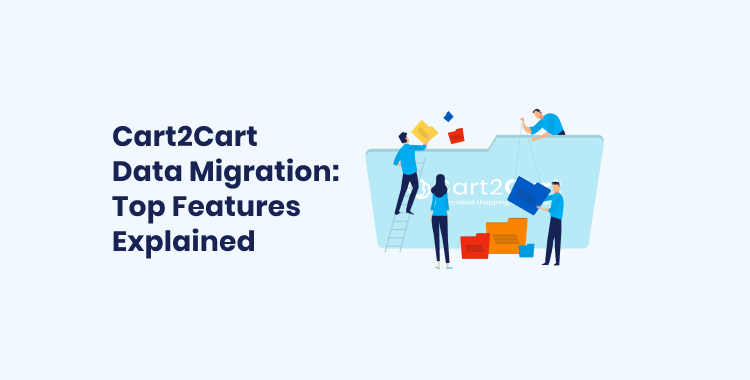 In the digital age, eCommerce data migration has become a new necessity. In fact, migrating data at the right time and onto the right platform can help you drive unprecedented growth. Today, eCommerce businesses need a robust platform to speed up operational processes and generate a consistent revenue stream. And this is where Cart2Cart comes into the picture for professional e-merchants.
About Cart2Cart
Cart2Cart is an all-in-one data migration solution that allows businesses to evolve. With Cart2Cart, you can migrate eCommerce store data such as customers, products, images, categories, and orders in no time. Full migration takes 5 hours on average.
The good news is that you don't have to be a technical wizard to migrate your eCommerce store via Cart2Cart. On top of all, Cart2Cart supports over 90 platforms. This makes it one of the most compatible and flawless data migration tools for small and medium-sized businesses. The self-service data migration tool is ideal for eCommerce professionals to resolve complex tasks and save employee hours.
eCommerce Migration Checklist: How to Keep Your SEO During Store Replatforming
Why does Cart2Cart stand out?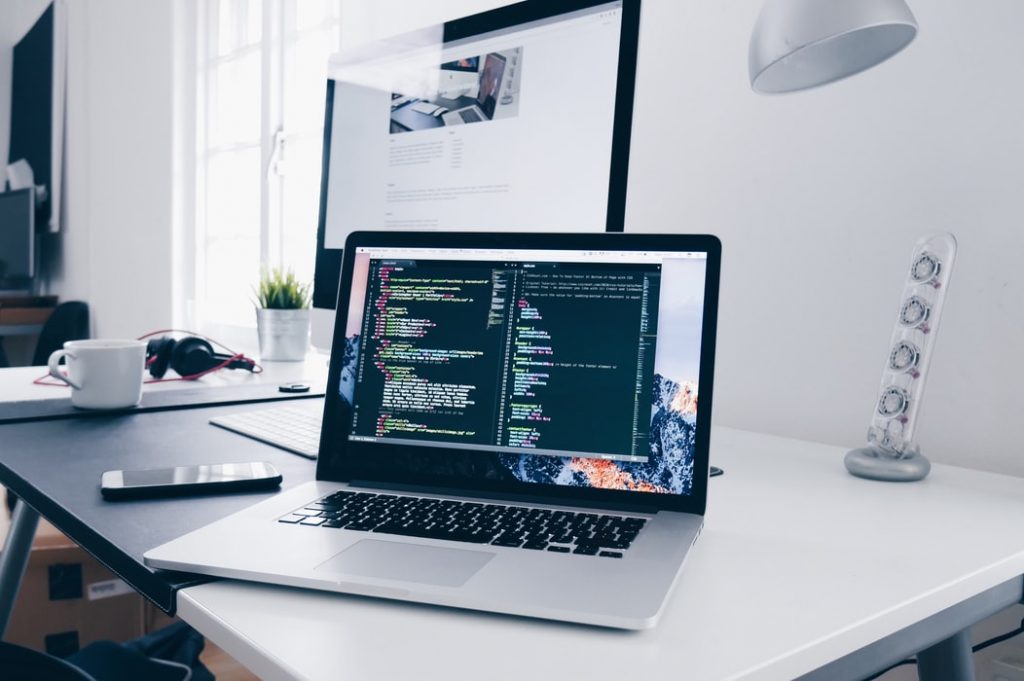 As an eCommerce store owner, you can first migrate specific items to check the overall service functionality.
Demo migration
Cart2Cart's demo migration feature allows you to transfer a limited number of items for free. The process takes from 10 to 30 minutes. Once you migrate the specified data, you will get a dedicated email notification with a link to your new cart. You can take a closer look at the links in the header, footer, menus, and pages to verify the results. This may help you decide on whether you are ready to proceed with full migration or not.
Full migration
Cart2Cart's full migration allows eCommerce professionals to transfer all source store items to another database. Full migration serves as the complete migration and involves a systematic approach. Once you initiate the data migration setup, you can fund the account balance, conduct demo migration, and then finish data transfer to the new store. Note that you only pay for the data you transfer — no additional fees are charged.
Run a free demo now and discover the possibilities of the new platform in no time. Do you dare to try?
4-Step Data Migration Process
Step #1 | Connect Your Current Cart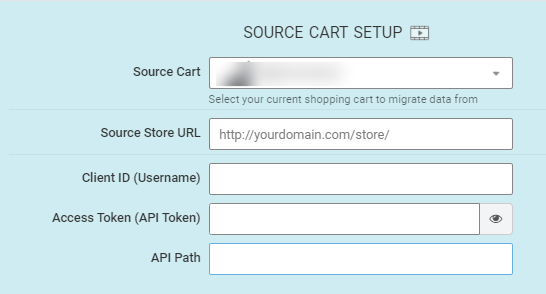 Provide the URL and additional details of your source store in order to make a connection first.
Step #2 | Connect Your New Cart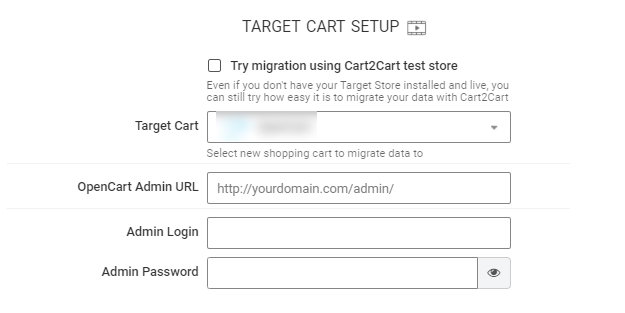 Now, provide the URL and other required access details of your new store to connect with the target platform.
Step #3 | Choose Data You Want to Migrate

Select the data entities you want to move and make sure to align them into your source store.
Step #4 | Initiate Your Data migration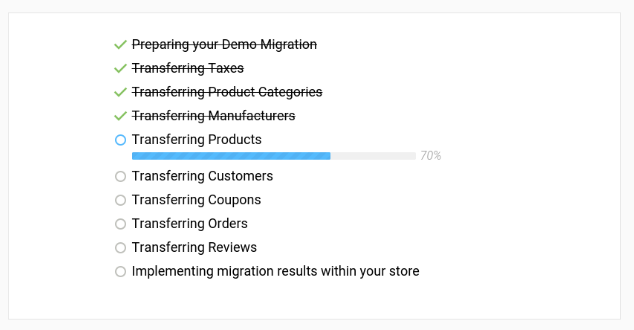 Start a demo transfer to check functionality and then, complete your full data migration process.
3 Extra Features You Must Try
Migration Preview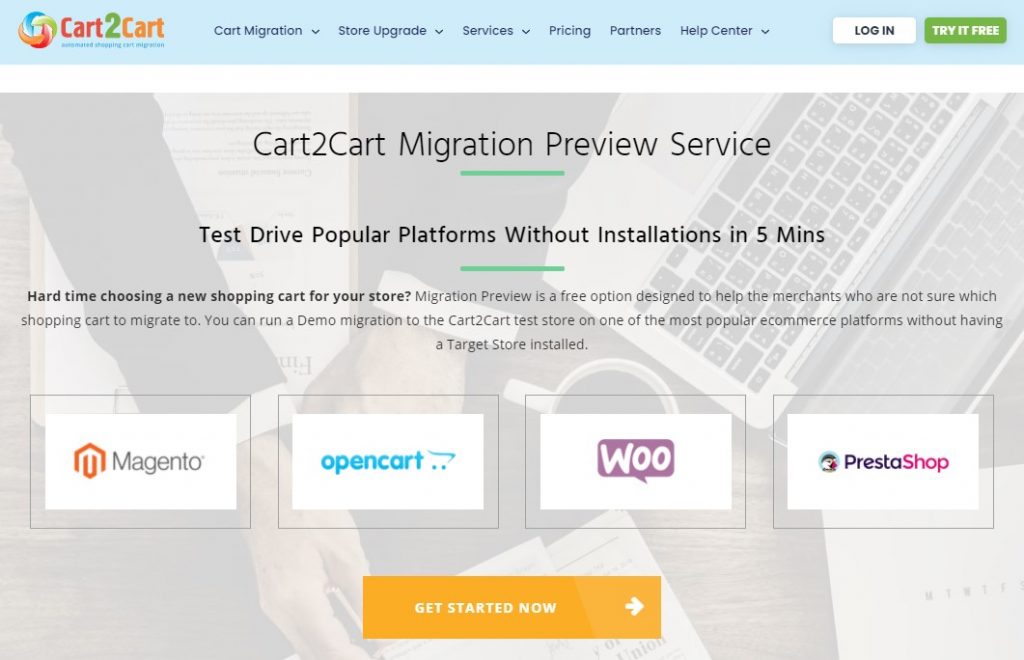 Migration Preview is a distinct free feature that makes it easier for uncertain merchants to decide on their target shopping cart. Once you start a demo migration, you can move data on products, customers, orders, etc. to the test store without the installation of a target store.
Migration Preview serves as a perfect starting point for e-merchants. It comes with free test migrations to 4 popular platforms — Magento, PrestaShop, OpenCart, WooCommerce. The setup takes a few minutes and Cart2Cart grants eCommerce merchants admin access to the test store for 3 days.
As an eCommerce store owner, you should view this feature as an opportunity to select the "right" platform for future use. It would even allow you to make your new cart more custom and choose the most responsive themes for it. If you are happy with the test eCommerce store, you may continue using it after reconfiguring.
Recent Data Migration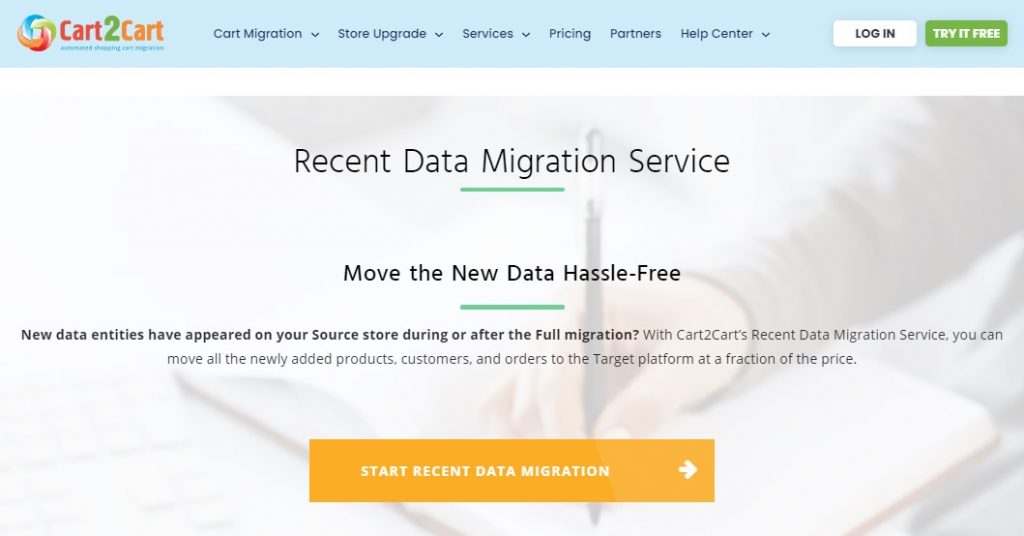 With Cart2Cart, store owners don't have to worry about disruption of sales processes. Even during the data transfer process, you will continue to see your new customers, products, and orders in the source store.
The seamless adoption and use of Cart2Cart mean that you can pick up your eCommerce store operations where you left. With Recent Data Migration, e-merchants can transfer newly added products, orders, customers from the source cart to the target one without having technical proficiency.
Ultimately, your source platform's new data is moved to the new store without changes to the old data. It is vital to understand that e-merchants can only initiate recent data migration "after" completion of a full migration.
Remigration
In some post-migration cases, the new store or the old store setup is faulty and full of missing fields. With Cart2Cart's Remigration service, you can restart your original migration from scratch.
To conduct data migration from the old store to the new store again, go to "My Migrations" on Cart2Cart's dashboard and initiate Remigration. Once you confirm the new remigration conditions, you can choose the entities you want to migrate. You can expect the cost of remigration to be 50% of your original migration cost.
Note that there's a need for the target store cleanup before remigration. Otherwise, you risk getting duplicate data on the new platform. Cart2Cart has an additional option of data clearance during remigration.
Stuck in the Data Migration? Get the Professional Support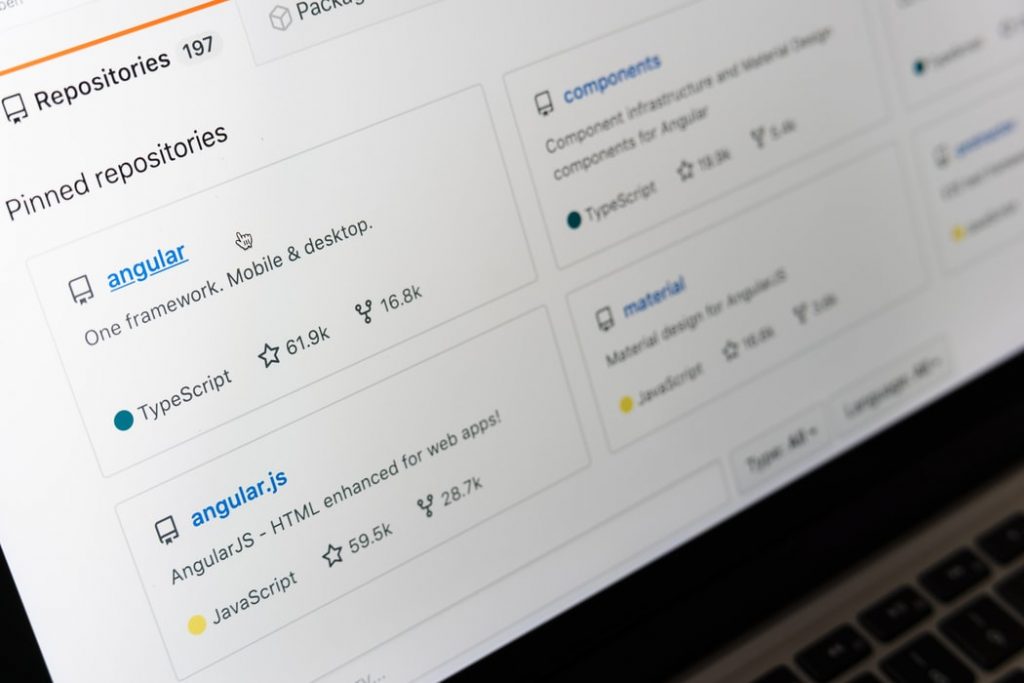 Sometimes, running an eCommerce store may seem tough, especially for newbies. At Cart2Cart, you can count on continuous support from a team of specialists that are ready to resolve technical issues at a moment's notice. You can contact a customer care rep via email, chat, ticket system, or book a call.
How to Migrate to WooCommerce Worry-Free. A Brief Checklist Before You Start
Final Words
Cart2Cart helps eCommerce professionals migrate their valuable data from redundant platforms. If you want your online store to make a difference in a competitive landscape, data migration to a modern platform is the key.
Once you decide to migrate your online store data to any of the supported platforms, you can expect a smooth performance of Cart2Cart. With swift data migration, you can keep up with the changing dynamics of the eCommerce sector. Besides, the process itself has never been simpler, quicker, and more accurate.
It is time to migrate your data at a much faster and affordable rate. Sign up with Cart2Cart and learn how the tool can help you move your existing store data to another shopping cart efficiently.