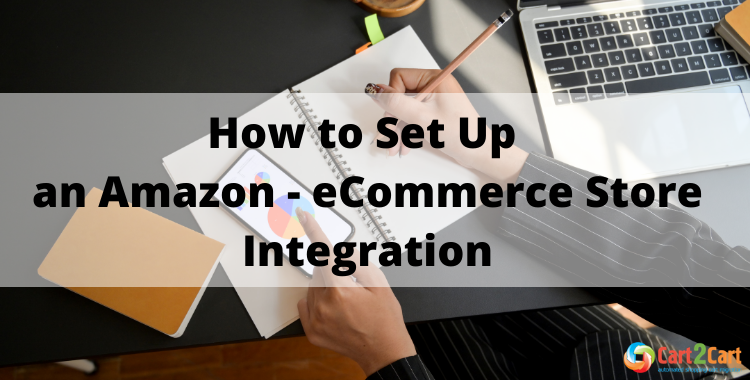 eCommerce merchants often grabble with the choice of selling on third-party marketplaces like Amazon or selling through their own website. On one hand, Amazon has a massive built-in audience that generates billions of visits per month. Its U.S.-based third-party sellers sell an average of 4,000 products per minute. If you sell on Amazon, you are able to reach many people that you are not able to through your own store.
On the other hand, your own eCommerce store gives you complete control over the customer experience. You can use whatever designs you want and add any features you see fit. You also don't have to compete with other brands or worry about marketplace fees cutting into your margins.
But why limit yourself to either one? With today's technologies, it has never been easier to sell on both Amazon and your own eCommerce store. Popular eCommerce platforms and their arsenal of extensions allow you to integrate your site with Amazon to create a centralized hub to manage your multichannel strategy.
In this post, we'll examine how you can integrate your eCommerce website with Amazon using some of the most popular eCommerce platforms.
Note: We will not cover integrating your eCommerce store using Shopify. We have created another post detailing how to use Shopify and Amazon together.
Benefits of Amazon - eCommerce Platform Integration
If you choose to sell on both Amazon and your own eCommerce website, it's essential that you establish a direct integration between the two. Without a viable solution to bridge these two channels, managing both would be a tedious process. Here are some of the benefits to creating a direct integration between your Amazon store and eCommerce website:
Saves time: Without integration, you would have to go into each platform individually to manage the respective sales channel. With direct integration, you can manage aspects from both channels on a single platform.

Better inventory management: When you create a direct integration, you can ensure that your inventory levels are accurate across sales channels. If a product sells on Amazon, your stock levels on your eCommerce site will automatically be adjusted.

Better reporting and analytics: When you add Amazon as a sales channel in your eCommerce platform, you are able to see detailed sales reports for your Amazon store in your eCommerce dashboard. This frees you from having to compile data from both sources into a spreadsheet to analyze overall performance.
How to Integrate Amazon With Popular eCommerce Platforms
Sell on Amazon with Woocommerce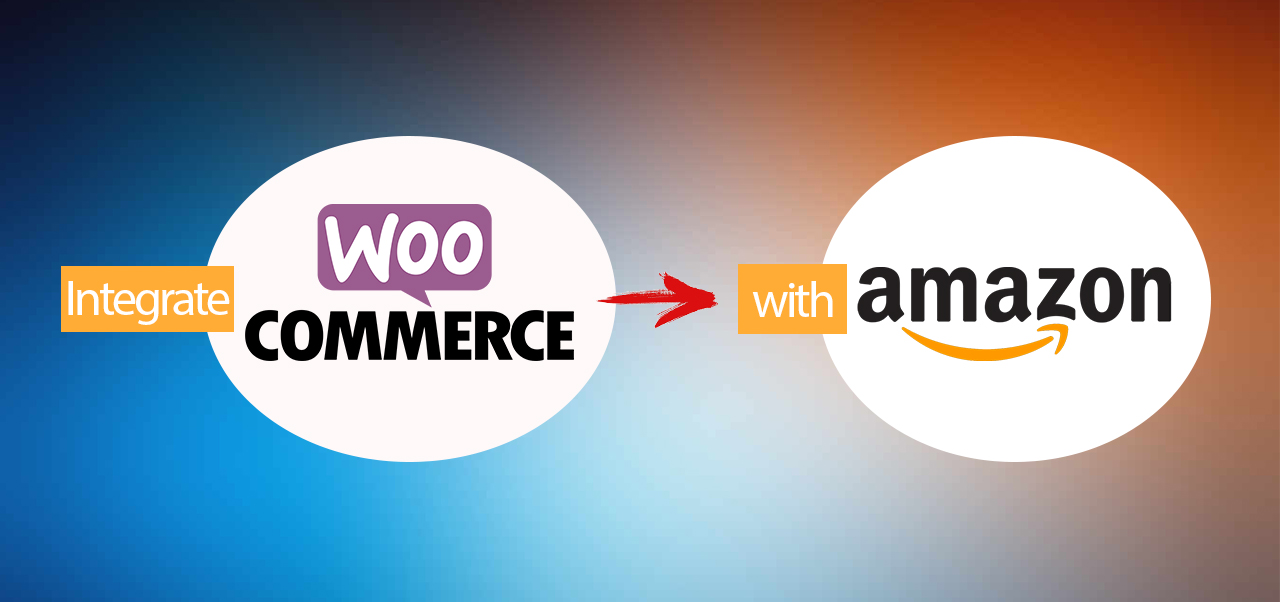 WooCommerce is an open-source eCommerce platform that runs on WordPress. It is the most used platform in the world and is a great solution for sellers looking to embrace a multichannel approach.
There are a variety of different plugins that allow you to easily push your WooCommerce products straight to your Amazon store. This saves you the trouble of having to manually upload the product details and then optimize the Amazon listing.
An example of one such plugin is the Multichannel for WooCommerce: Google, Amazon, eBay & Walmart Integration extension. It allows you to create and optimize your Amazon listing directly in WooCommerce.
Another great plugin is the WooCommerce Amazon Fulfillment extension. The plugin allows you to connect your WooCommerce store to your Amazon Pro Seller account to be able to fulfill your WooCommerce orders using Amazon FBA.
With FBA, Amazon stores, picks, packs, ships, and tracks your orders. You get access to their famous Prime two-day shipping and are freed from the operational burden of having to fulfill your own orders.
Stock levels are synced between your Amazon seller account and WooCommerce store to ensure you always have an accurate view of your inventory. Your WooCommerce store can process orders for both FBA and non-FBA products.
If you want products on your WooCommerce store to be fulfilled via FBA, you'll have to enable such within WooCommerce. You can do this in WooCommerce > Products by toggling the FBA box to On. You can also enable FBA within the Product Data section of each product's options page. Find the tab that says Amazon Fulfillment and check the box that says Fulfill with Amazon FBA.
Selling on Amazon With BigCommerce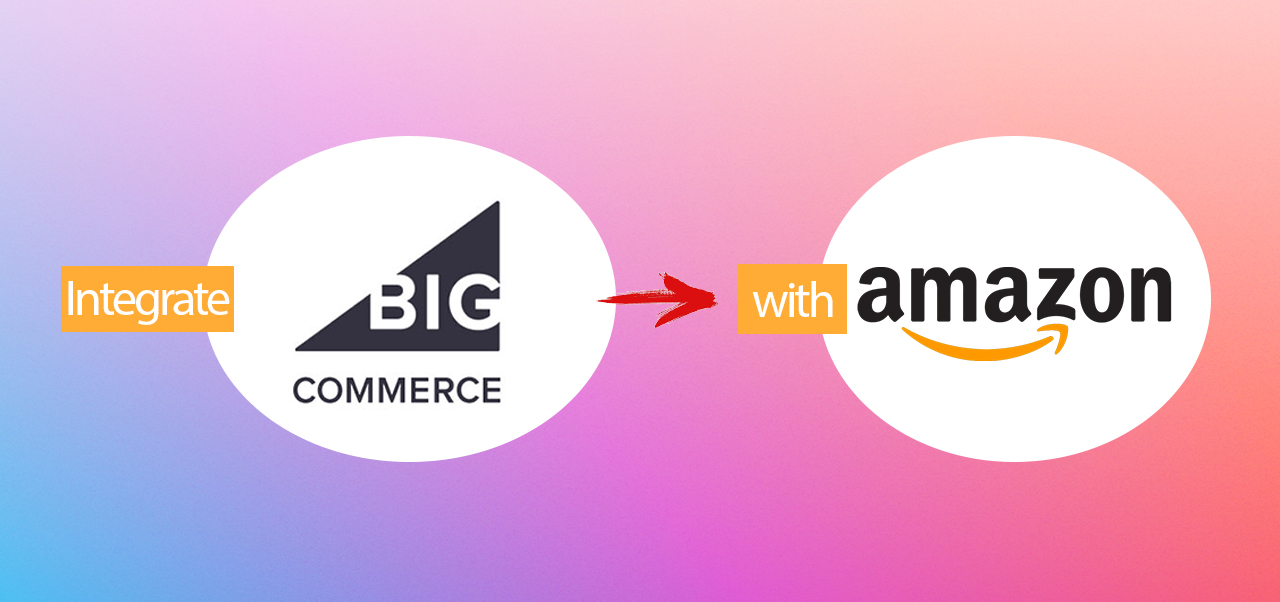 BigCommerce is one of few eCommerce platforms that provides direct integration with Amazon with its native platform.
To get started with the multichannel integration open your BigCommerce dashboard and go to Channel Manager. Click Create Channel. You'll find Amazon in the Marketplaces section. Click Connect.
After you've connected your Amazon seller account you'll want to map the categories in your BigCommerce catalog to the appropriate Amazon categories. You can then list your products directly on Amazon using the BigCommerce control panel. Inventory automatically syncs between the two so you never oversell your products.
If you already have products in Amazon that match products in BigCommerce, you'll have two options for choosing how to link the two. You can choose to link all product information or to only link price and quantity.
Magento and Amazon Integration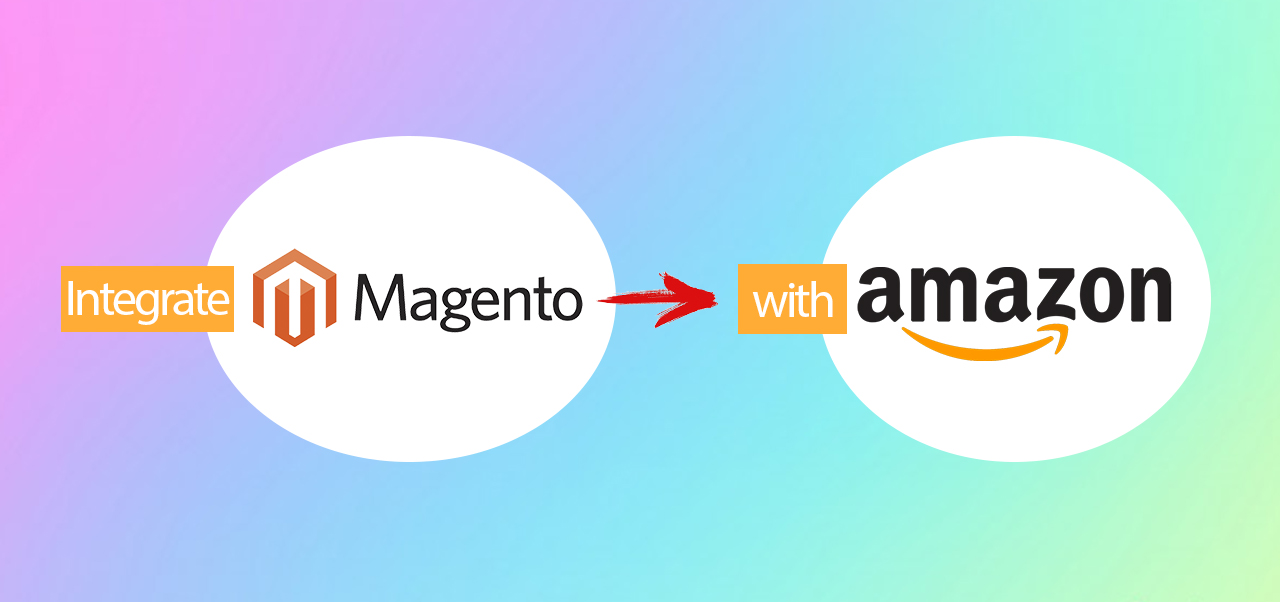 Magento offers its own Amazon Sales Channel extension that allows you to connect the two platforms. The extension provides a bi-directional data flow between Amazon and Magento, ensuring that product details are congruent across platforms. You can improve your Magento catalog by easily importing attributes and images from your Amazon listings. The extension supports FBA so you'll be able to use Amazon to fulfill orders on your Magento store.
Another option for connecting your Magento store to Amazon is the Amazon Integration extension from CedCommerce It offers similar features, giving you a centralized place to manage both sales channels. Store owners can upload products in bulk with a single click. You can map the categories for your Amazon listings within your Magento admin. The extension automatically syncs the inventory between your Magento store and Amazon.
Grab this unique opportunity!
Run a free Demo migration with Cart2Cart and start selling on Amazon via any of the described platforms right now!
Migrate now
Integrate OpenCart with Amazon
OpenCart is another open-source platform that offers great support for multichannel integrations. The first extension you can use is the Amazon Opencart Integration CedCommerce. It provides a complete solution for connecting the two platforms by synchronizing inventory and product data across platforms.
Another great extension for integrating your channels is the Opencart Amazon Connector by Webkul. Products and orders are synced in real-time and you can map your categories for easy uploading. The sync is bi-directional allowing you to push your products from Amazon to your eCommerce site. You also have the ability to connect and manage multiple Amazon seller accounts with your OpenCart store.
PrestaShop integration with Amazon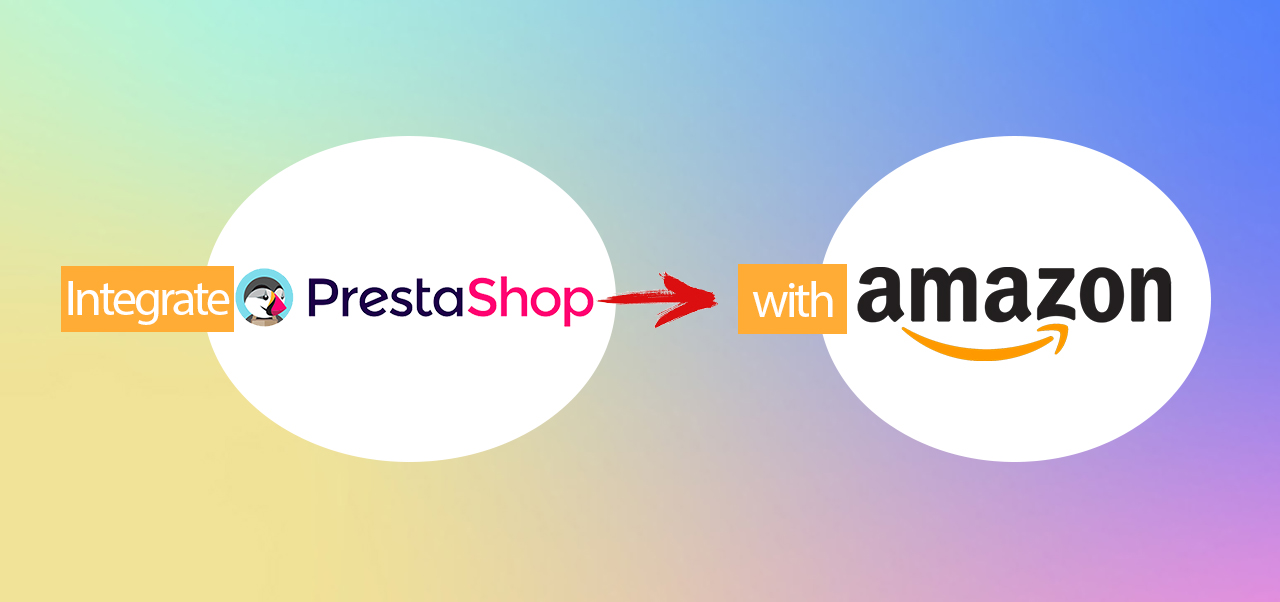 The PrestaShop Amazon Integration Module provides everything you need to link the two sales channels. You can bulk upload any of your products to Amazon in a single click and all details are synced in real-time. With the extension, you can easily manage all your Amazon orders from your PrestaShop store. Cron jobs grab orders from the Amazon marketplace, enabling you to easily manage them within your Prestashop dashboard.
After you purchase the module, you can install it from the Back Office of your PrestaShop or by using FTP or CPanel.
Integrate WordPress with Amazon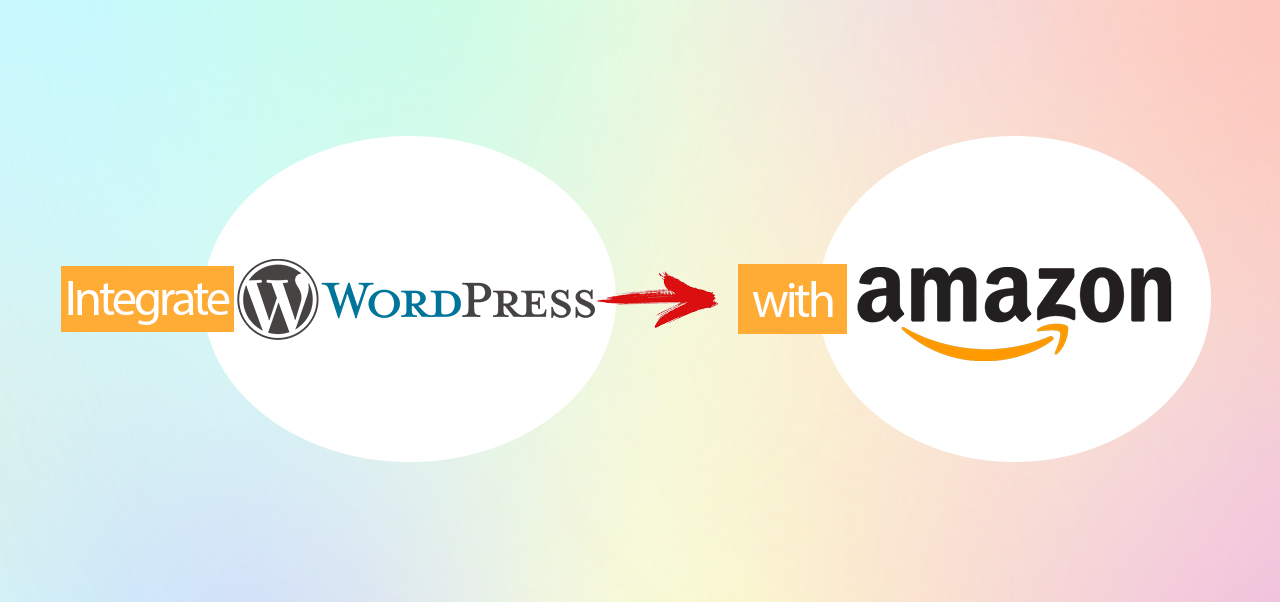 Integrating Amazon with your WordPress website is a solid choice for those interested in affiliate marketing. The Amazon Associates affiliate program is one of the most popular affiliate programs as it allows people to drive sales for any of the countless products on Amazon. It can serve as a stepping stone to running your own eCommerce business by helping you learn where to look for product ideas.
Amazon tracks the sales you bring them through unique affiliate links. After you sign up for the Associate's program, you are given a unique ID that is included in your affiliate links to identify you as the referrer. You'll have to find the products you want to sell in your Associate's account and generate a link for that item. You then add the links to your site. When someone makes a purchase on Amazon after clicking your link, you receive a commission for the sale.
There are different ways you can add affiliate links to your website. First, you can manually create anchor links throughout your content. You also have the option of using one of several available WordPress plugins to help streamline the process.
For example, you can use the Amazon Auto Links plugin to automatically generate links for all the products you are interested in selling. There are also plugins that allow you to add the product's visuals and details to your website. This method is great for improving conversions as customers can see more about the product right on your site.
An example of one of these plugins is AAWP. It has a variety of options for displaying Amazon products on your site including pre-made templates, product boxes, and comparison tables. It can also automatically generate bestseller lists and lists of new releases.
The Amazon Associates program isn't just for content-only sites. If you run a WooCommerce store and want to extend your product catalog by offering products that you yourself lack, Amazon Associates can allow you to do so.
Conclusion
Integrating your eCommerce site with your Amazon store can help you make the most of what each channel has to offer. With the right integration, you can save time by managing both stores in a single place. This allows you to put more focus into running your business and driving traffic to each channel which in turn can lead to multichannel success.