How to set up integration with Shopware?
To create a new integration for data transfer in Shopware, navigate to Settings → System → Integrations.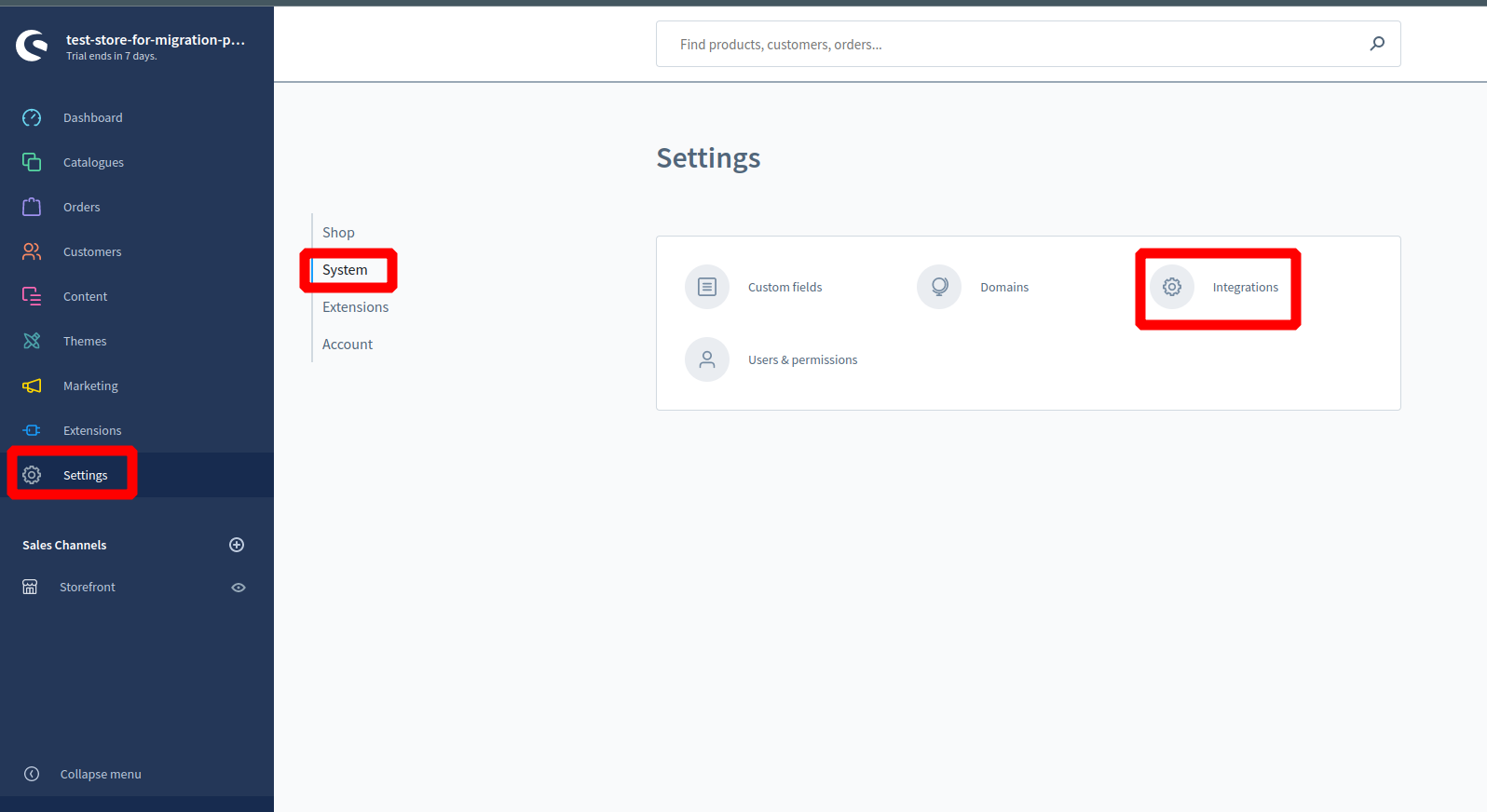 Click the Add integration button. When done, type in the Name of the integration, assign the Administrator permissions to it and press the Save integration button.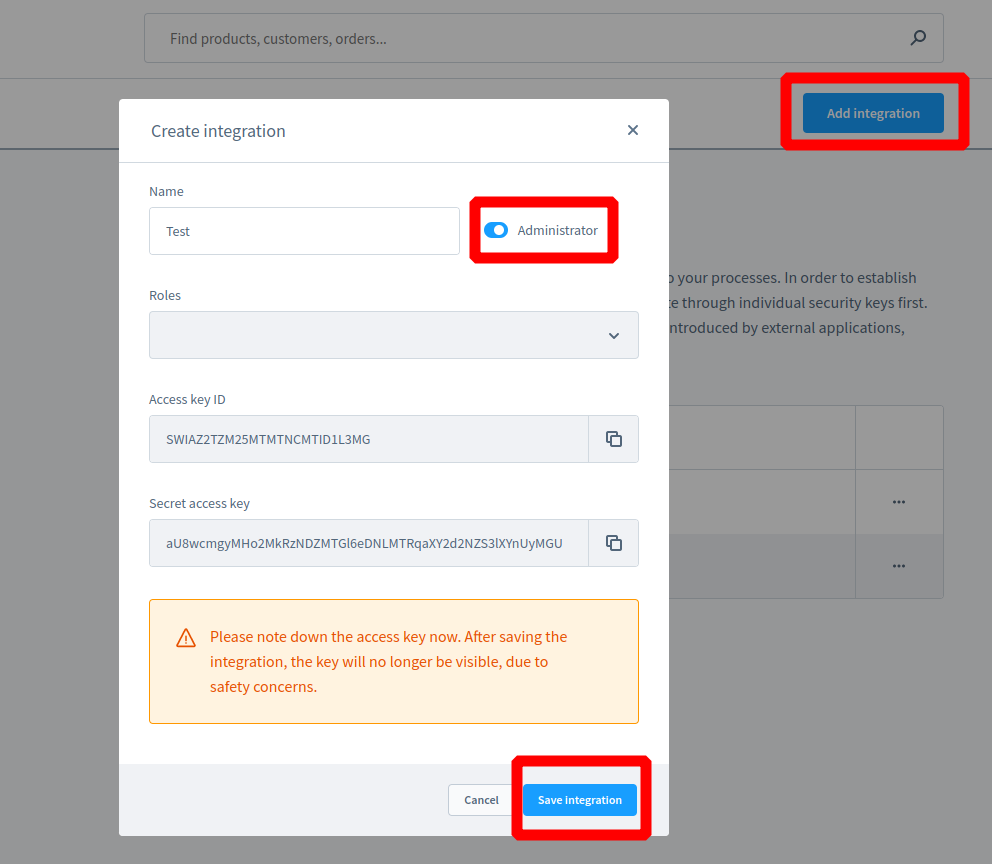 You'll also receive an access ID and a security key for your integration. Note that the access key is displayed only once due to safety concerns.