How to retrieve API details and Store ID from Ecwid admin panel?
In order to perform an Ecwid migration, merchants will have to provide their Product API secret key, Order API secret key and Store ID.
So, here it is how you can find this data in the back end of your Ecwid store:
1. Log in to your admin Panel
2. Tap on the link https://my.ecwid.com/cp/CP.html#legacy_api to access the hidden page with your Legacy API Keys.
3. Copy Order API secret key, Product API secret key, and paste them in the fields below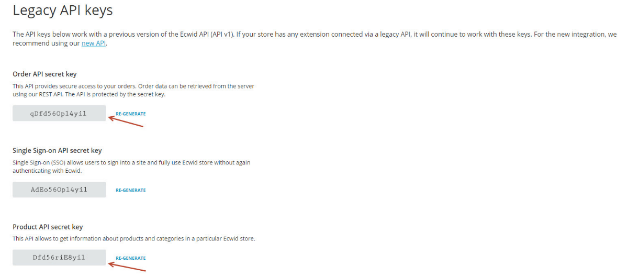 4. Scroll to the bottom of the Legacy API page (or any other page in the admin panel), copy your Ecwid Store ID from the right corner, and paste it into the appropriate field on Migration Wizard

Posted in: Ecwid