Can I migrate SEO URLs of products and categories to and from CS-Cart?
Yes, migrations of SEO URLs are supported for CS-Cart, but only for its 2.0 and higher versions.
If you're moving data to CS-Cart, you'll need to activate a free module beforehand (the module is also required for "Create 301 SEO Redirects" additional option).
Here is how you do it:
1.Log in to CS-Cart admin panel
2.Go to Add ons->Manage add ons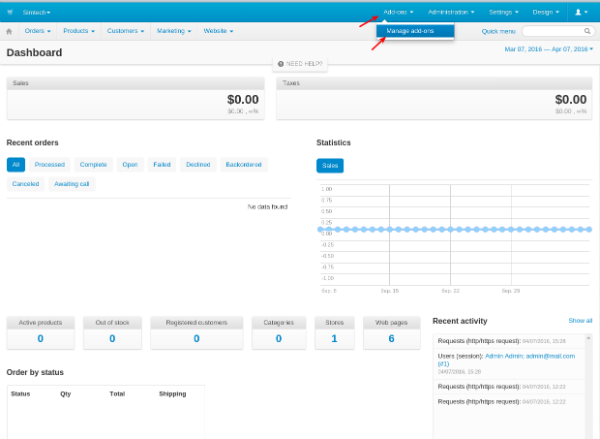 3.Type "SEO" in the search bar
4.Turn on the found module by clicking on a little inverted triangle and then pressing Active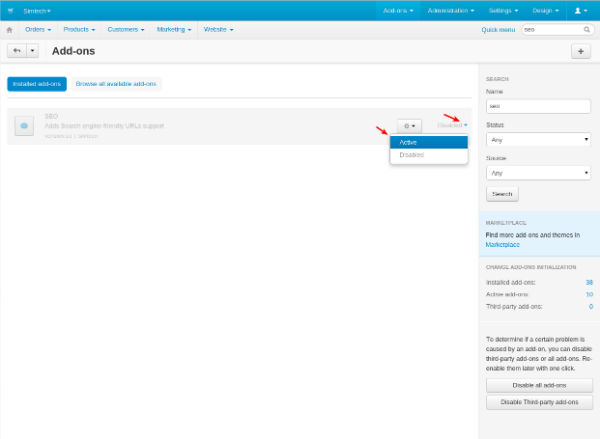 Plugin installation isn't required if you're transferring SEO URLs from CS-Cart.
Note: Migrations of SEO URLs of multilingual stores are only available for CS-Cart 3.0 and higher versions.