Premmerce
In order to perform migration to Premmerce you will need to install a Cart2Cart Module, and here is an instruction how to do that step-by-step:
1. Log in to your admin account.
2.Go to the "Modules" menu, and choose the necessary "Cart2Cart Migration" module.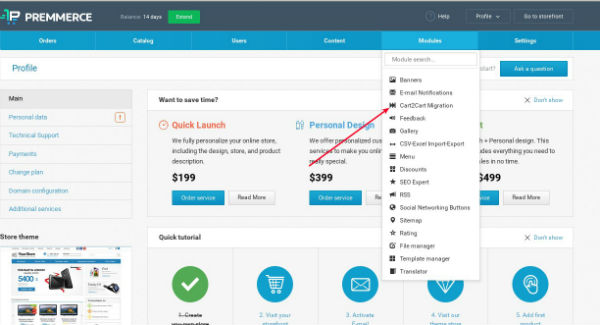 3.In the next window press "select files" and upload the files needed for Migration (All of them should be uploaded at once);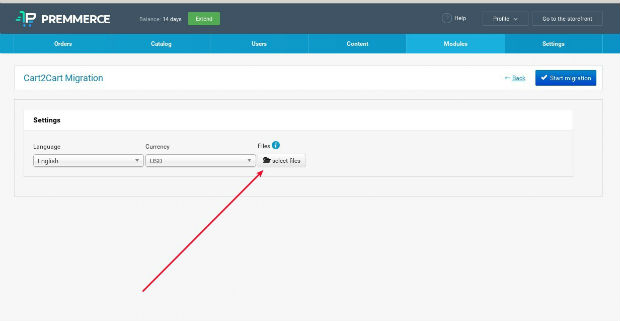 4. Push "Start Migration". The transfer is only possible after the usage of "Delete current data from the Target Store before the migration" option.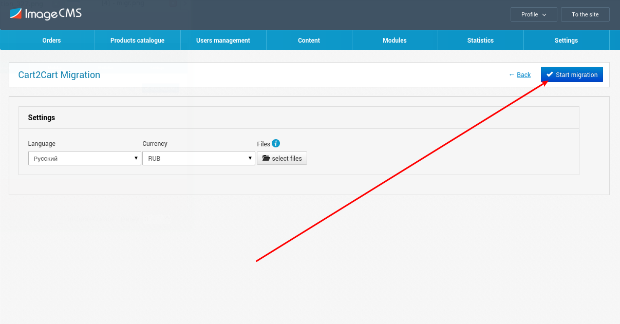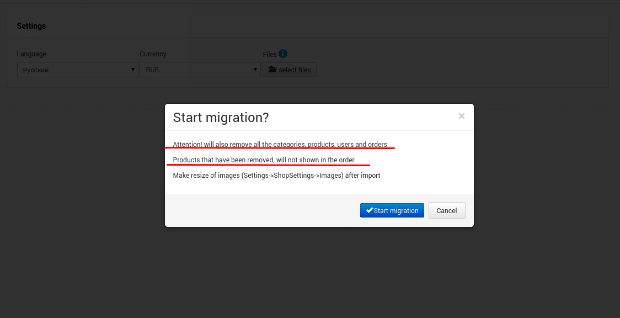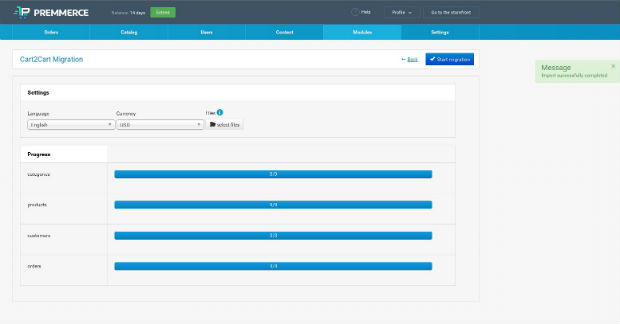 5.After Migration is finished, step to Settings->shop settings->Images and perform a Resize with "including additional images" selected to ensure that all of the migrated images are available on your Premmerce store.

(more…)