Can I try data migration if I don't have a new store installed yet?
You can easily try a migration with Cart2Cart even without having the new (Target) shopping cart installed. Use the Migration Preview service, which allows running a free data transfer to a Cart2Cart test store based on the following platforms for free:
How to try the Migration Preview?
1.
In the Migration Wizard, provide your Source cart details, click Next and select "Try migration using Cart2Cart test store" option. The following steps will be absolutely the same as in the
regular migration setup
.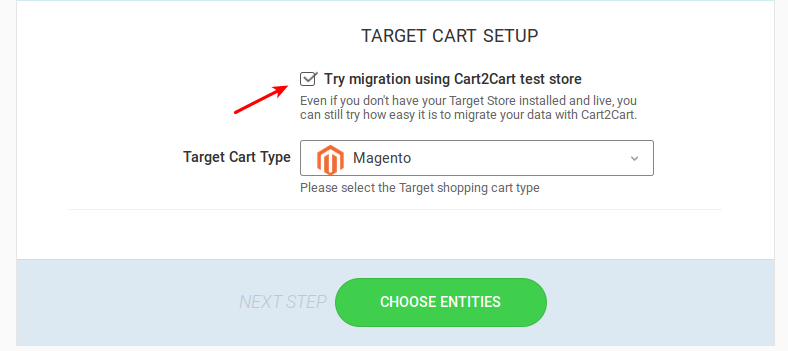 2. After the Demo Migration is completed, you will get the URL and administrator access credentials for the test shop. and be able to check the results of data transfer on the front and back end. the Administrator login details will be shown on a toolbar at the top of your store info page.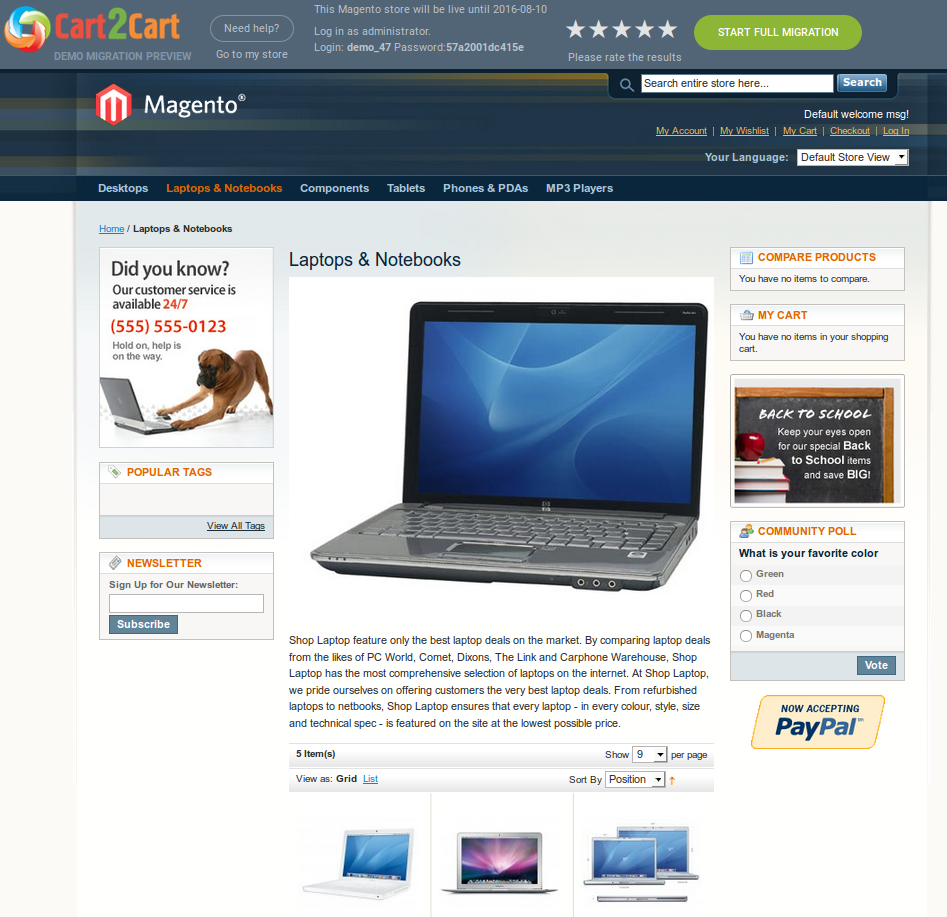 Note: The test store is closed for Google and other search engines, so don't worry about your current web store rankings.
3. Cart2Cart test store will be live for 3 days after Demo Migration.
4. To perform Full migration, click "RECONFIGURE YOUR TARGET STORE" on the Demo Migration results page. You'll be redirected to the first migration step where you should reconfigure your Target Cart info in accordance with an actual store and launch Full migration.