What is the option of Preserving order IDs on Target store?
Preserve Order IDs is an optional feature that allows you to match your source store order ID with the one on the target store. You can choose the option on the step of Migration Setup - Entities Selection.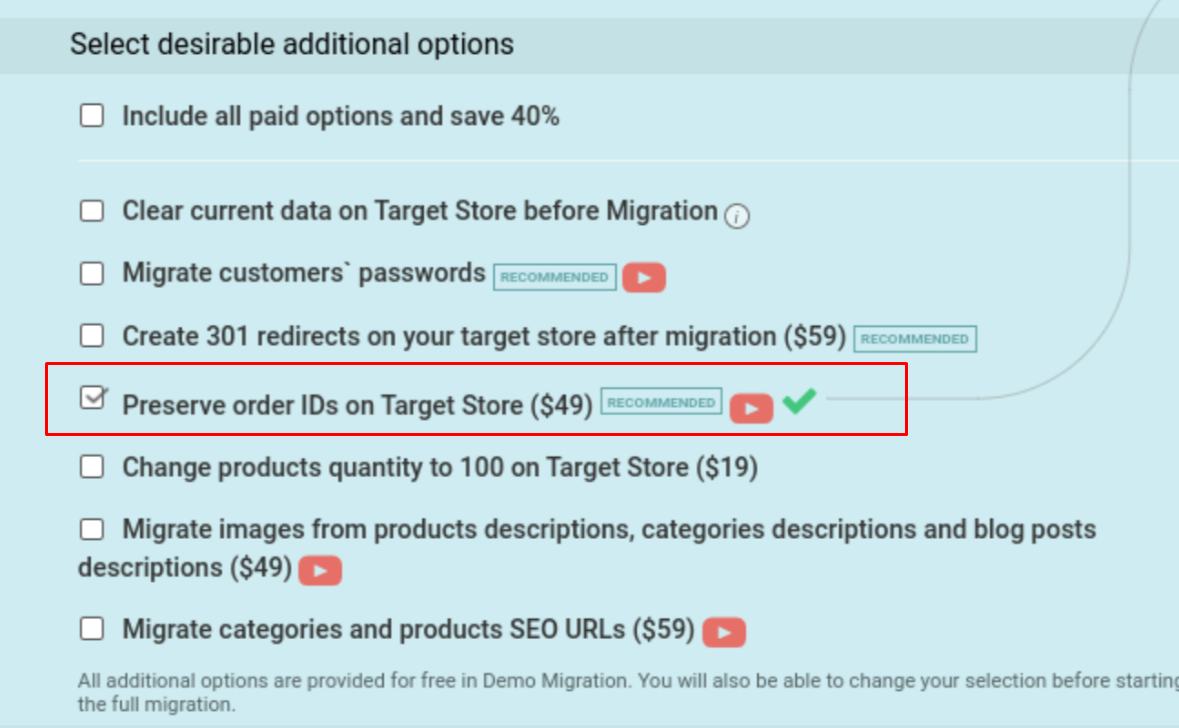 The order IDs will be migrated to the target store without changes, for example: source store order #19 will be migrated as target order #19.
Note: To avoid duplication, the option requires current target store data deletion.